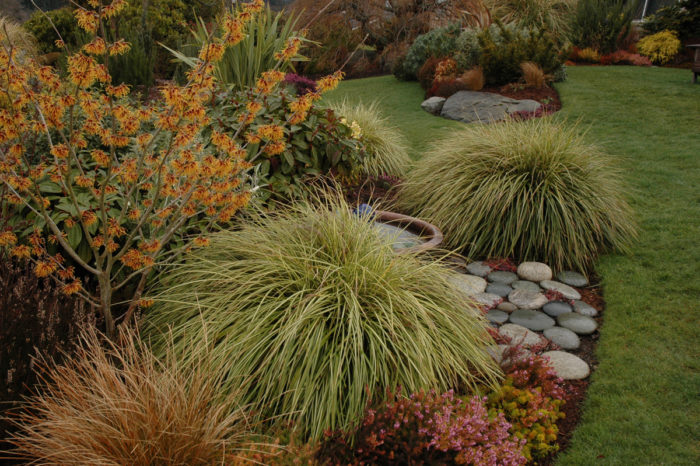 Today's photos are from Stacie Crooks in Seattle, Washington. Stacie is a long-time Fine Gardening author (see a couple of her contributions to the magazine HERE and HERE), and we're huge fans of her garden style.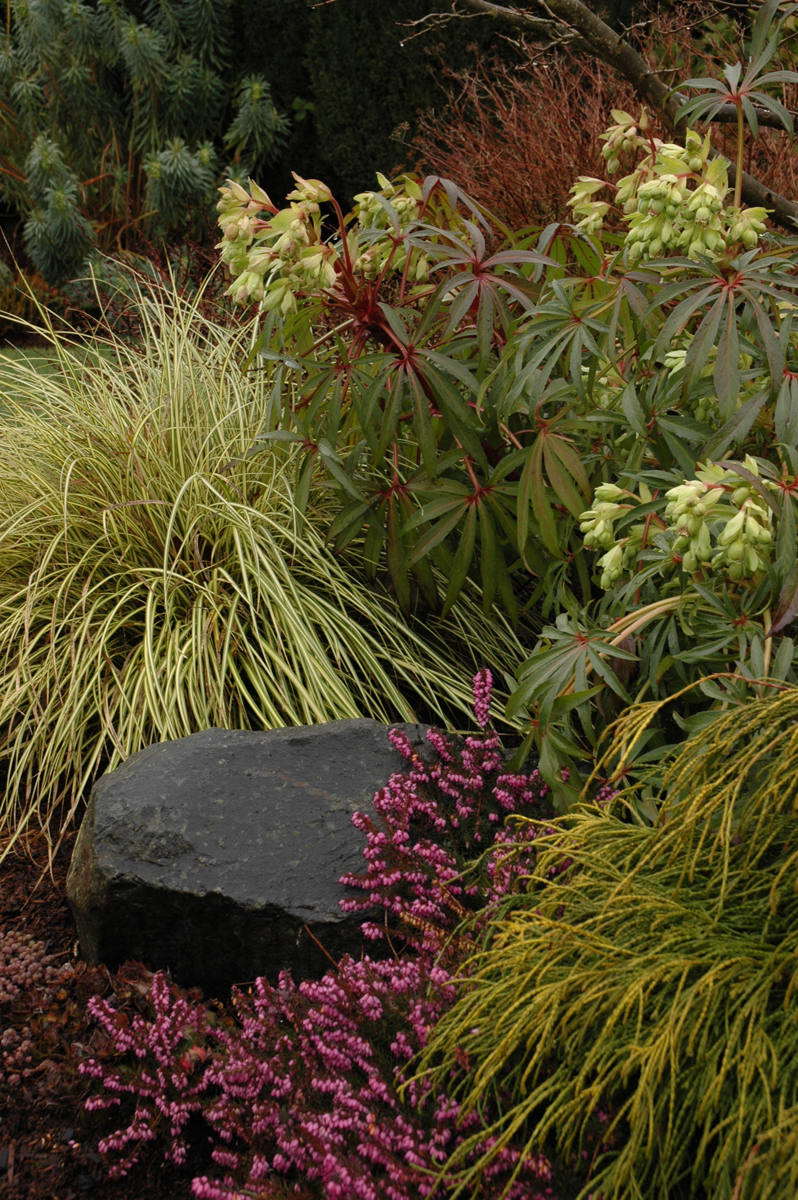 She's a prolific and talented garden designer who practices what she preaches, as you'll see in these photos from her own personal garden, taken in winter, when most of our gardens are, well, not quite as colorful as this. Stacie tells us all about it in the captions. Enjoy!

– – – -> THANKSGIVING BOOK GIVEAWAY!!
So, it's Thanksgiving week, and I'm taking a few days off to visit family in Michigan. (Don't worry–the posts will go on) While I'm away, LET'S HAVE A GIVEAWAY! I'll choose randomly from everyone who sends me photos for the GPOD by Monday morning (email to [email protected] or [email protected]–Click HERE for details) to receive a free copy of 1 of the 4 books shown in the last photo–your choice!
Here they are:
Zen Gardens by Mira Locher
50 Beautiful Deer-Resistant Plants by Ruth Rogers Clausen
Front Yard Idea Book by Jeni Webber
The Year-Round Vegetable Gardener by Niki Jabbour
As I've been saying for the last week or so, GPOD submissions get a bit sparse in winter. We don't want me having a panic attack every afternoon as I frantically search for something to post, do we? Help a girl out… In the meantime, have a WONDERFUL Thanksgiving, you Americans, and for everyone else, have a wonderful…3rd week of November!

Want us to feature YOUR garden in the Garden Photo of the Day? CLICK HERE!
Want to see every post ever published? CLICK HERE!
Want to search the GPOD by STATE? CLICK HERE!
**Check out the GPOD Pinterest page, where you can browse all the post in categories…fun! CLICK HERE!**