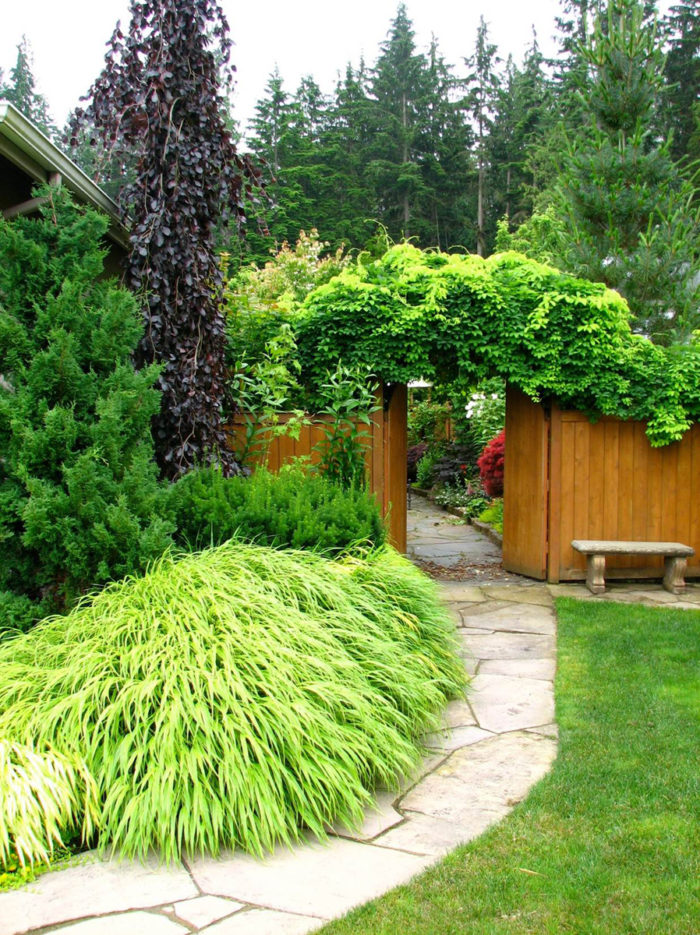 Today's photos are from Laura Kokesh in Redmond, Washington. Laura says, "I live in Trilogy out on Novelty Hill area of Redmond. I have been designing and changing my garden for the five years I've been here. There was nothing on my lot when I bought it. Just clay and hard pan. But I receive full sun and I brought in 47 yards of topsoil and added lots of compost. I do not use fertilizers and instead, compost two times a year and prune like crazy!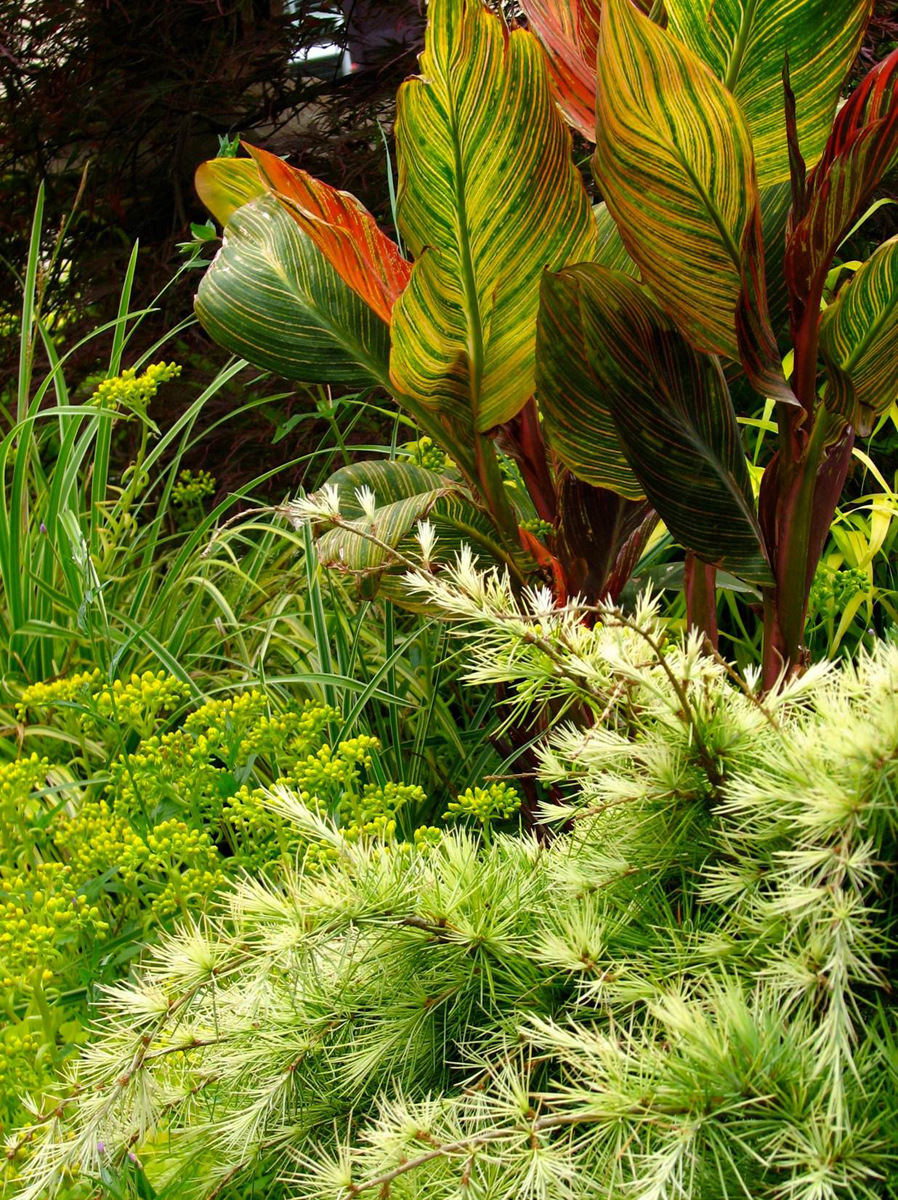 "I have some lovely specimens, including a lovely beech tree, Vanderwolf pines, several miniature Japanese maples, dozens of lilies, and massive amounts of vines like three- and five-leaved akebias, clematis, and climbing roses. I do not have much space, but have several seating areas, each with its own vignette to appreciate the stained glass and other artwork mixed in with my plantings.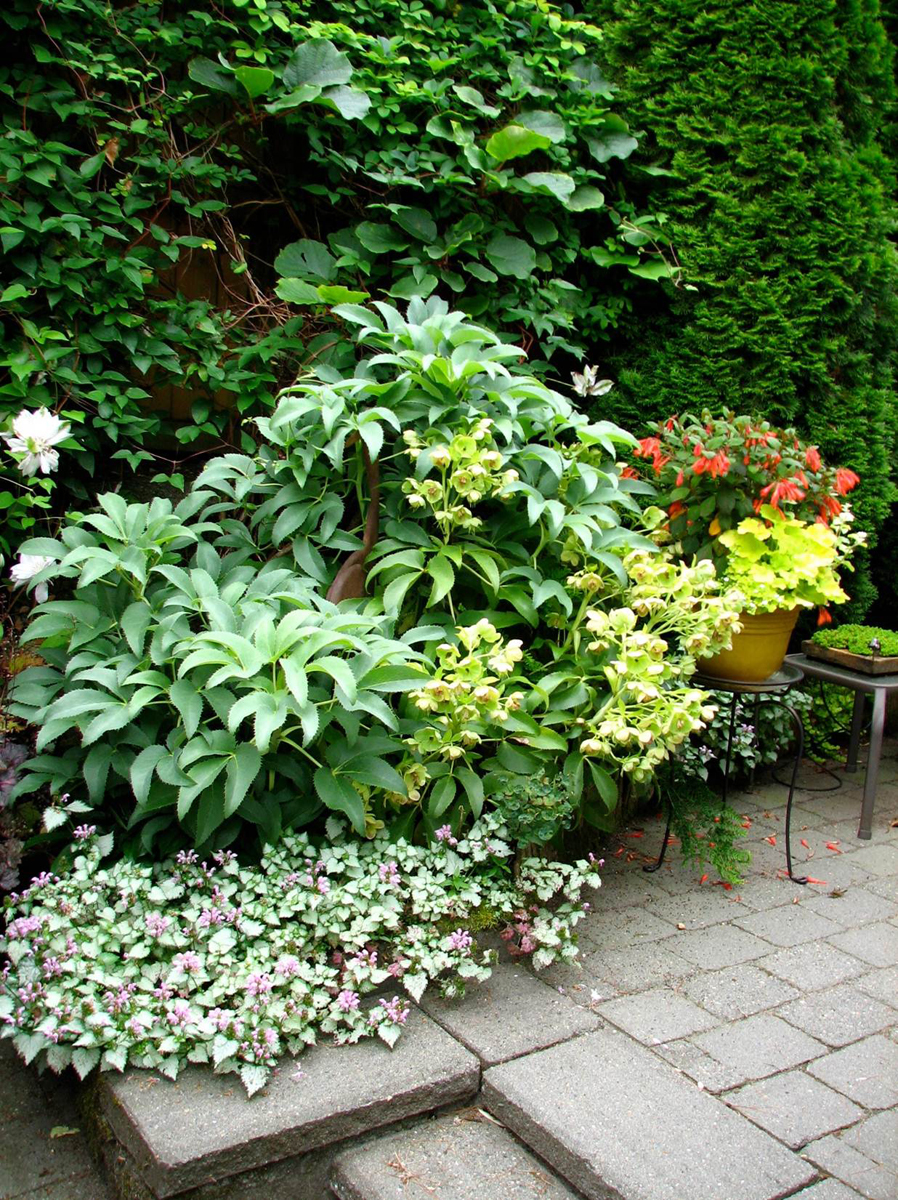 "I also have several Hinoki cypress, redwoods, and several varieties of grasses as you can see. I also have five different water features spread throughout the garden. I have several large arborvitae in the back inner yard to provide length and structure throughout the year and have layered the colors and sizes of the plants to provide year round interest.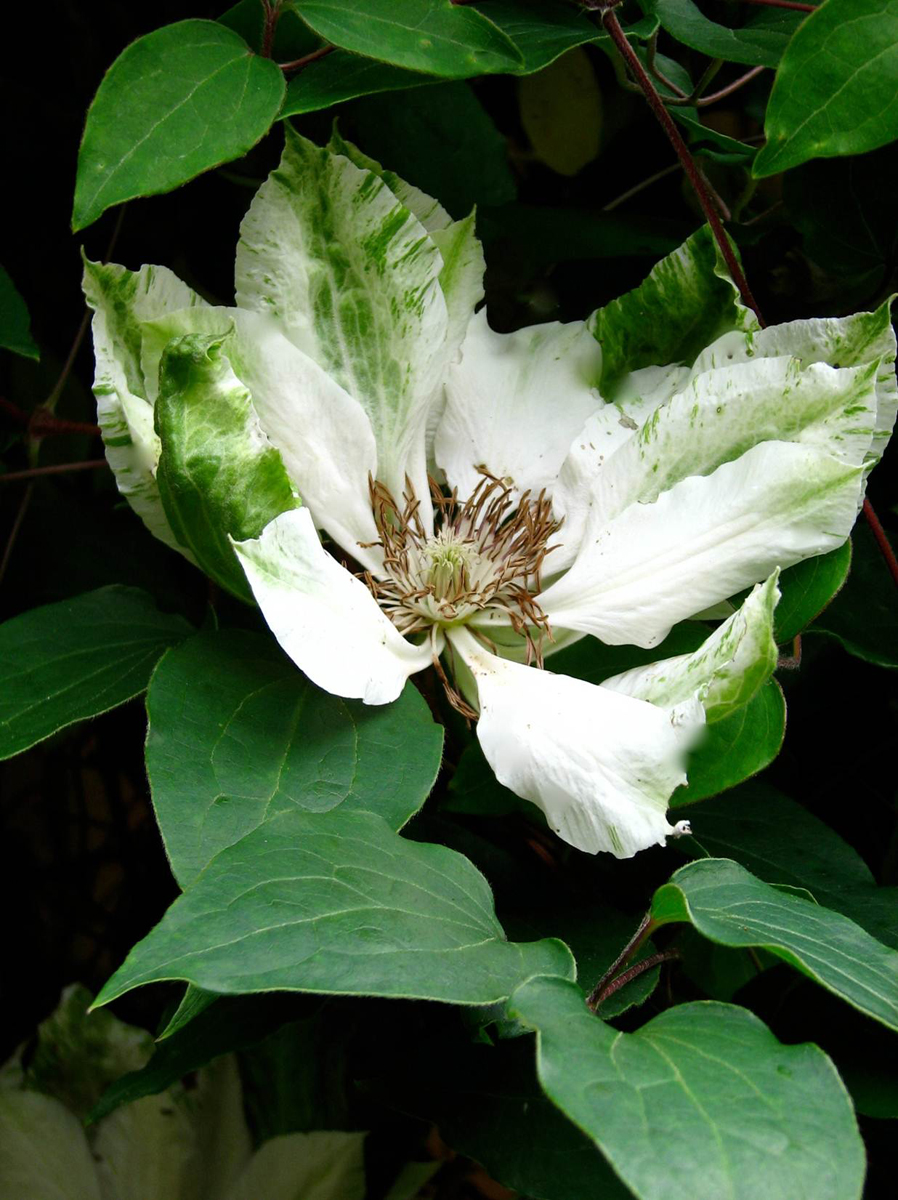 "This garden now looks mature, so the pruning is at least twice a year, often more with the massive vines I have! I hope you and your readers enjoy this garden as much as I do."
Lovely, Laura! I'd love to see some of your seating areas next.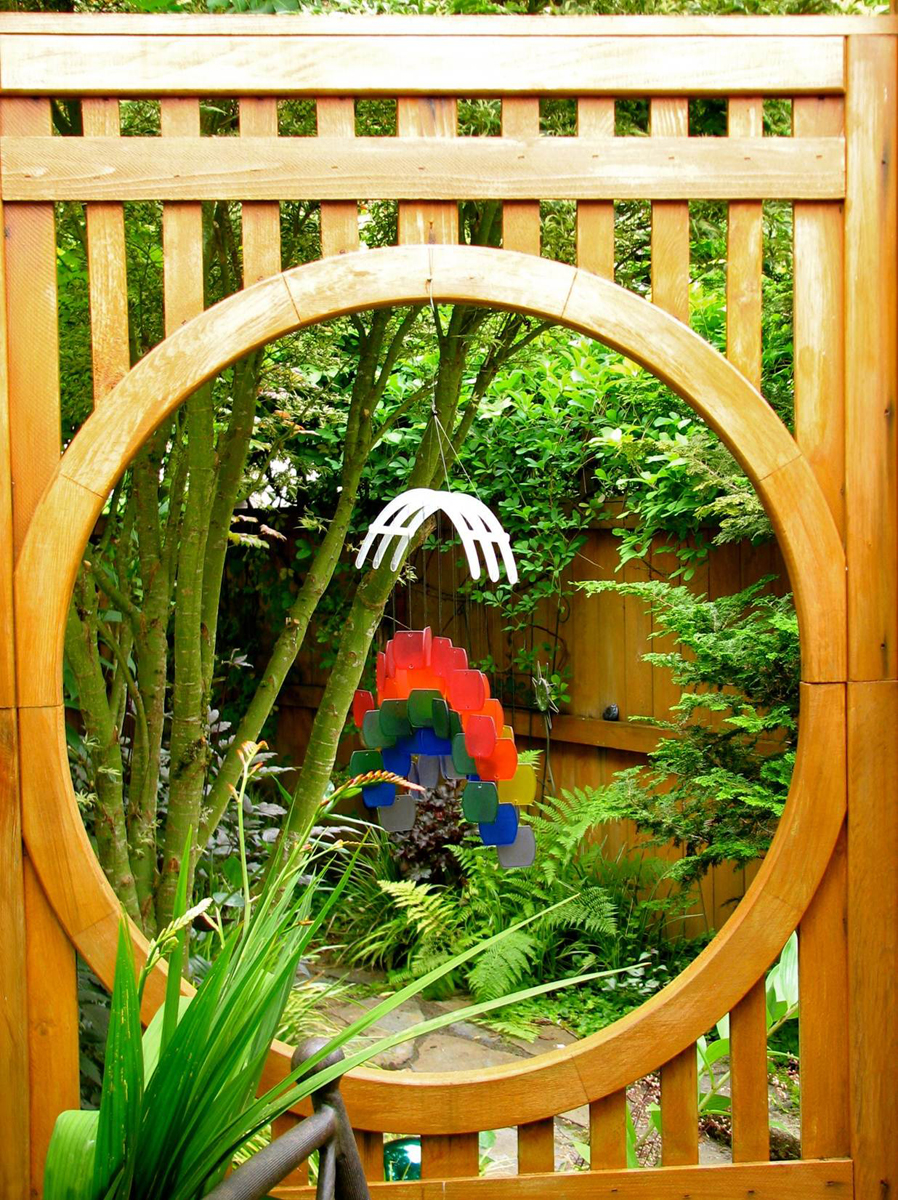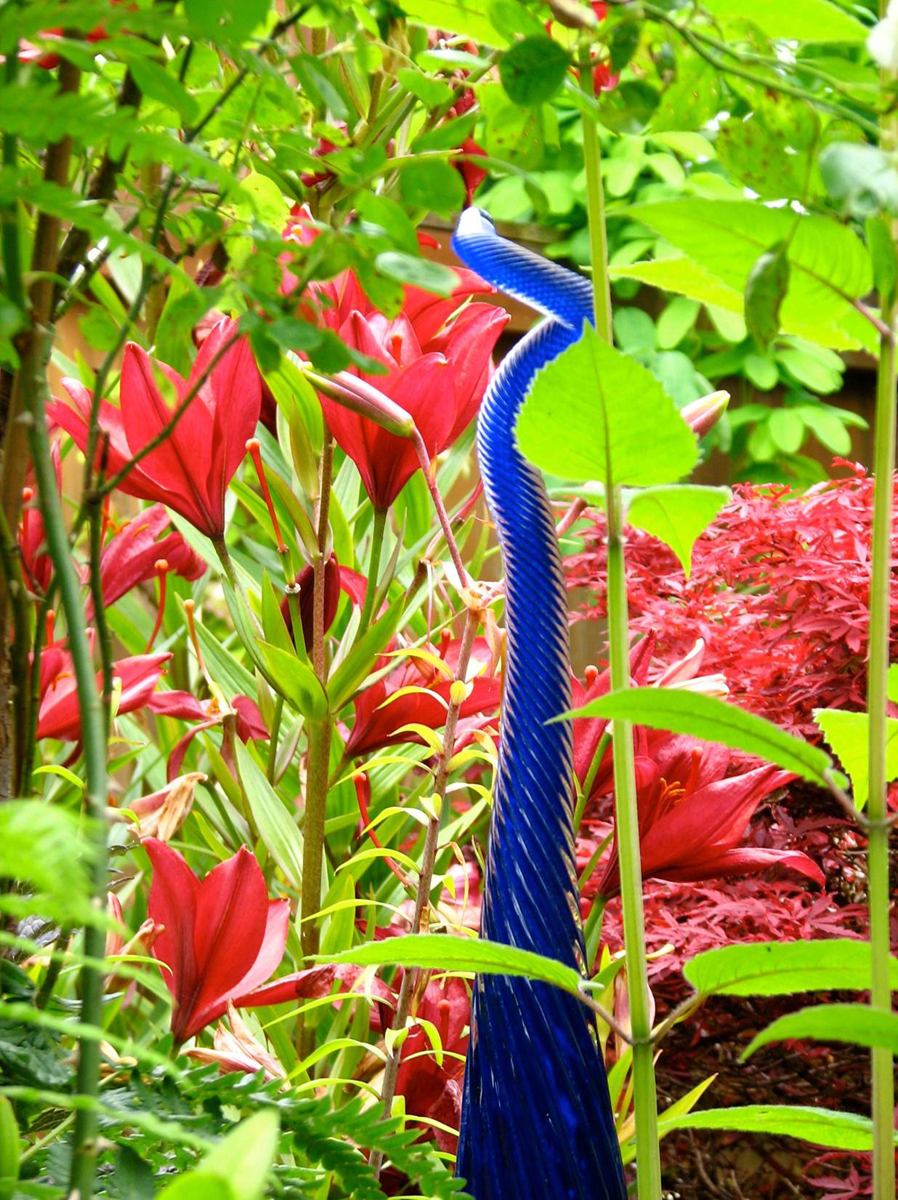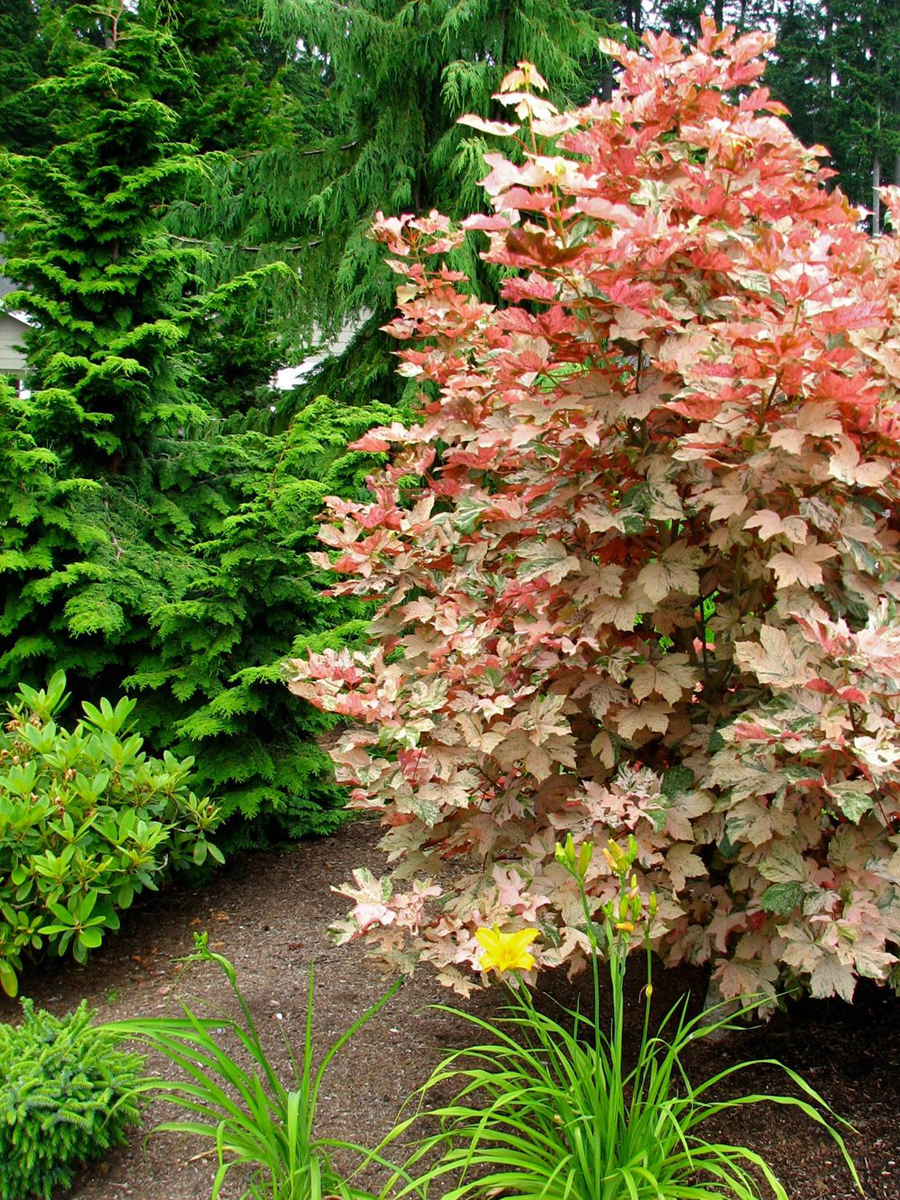 Want us to feature YOUR garden in the Garden Photo of the Day? CLICK HERE!
Want to see every post ever published? CLICK HERE!

**Check out the GPOD Pinterest page, where you can browse all the post in categories…fun! CLICK HERE!**