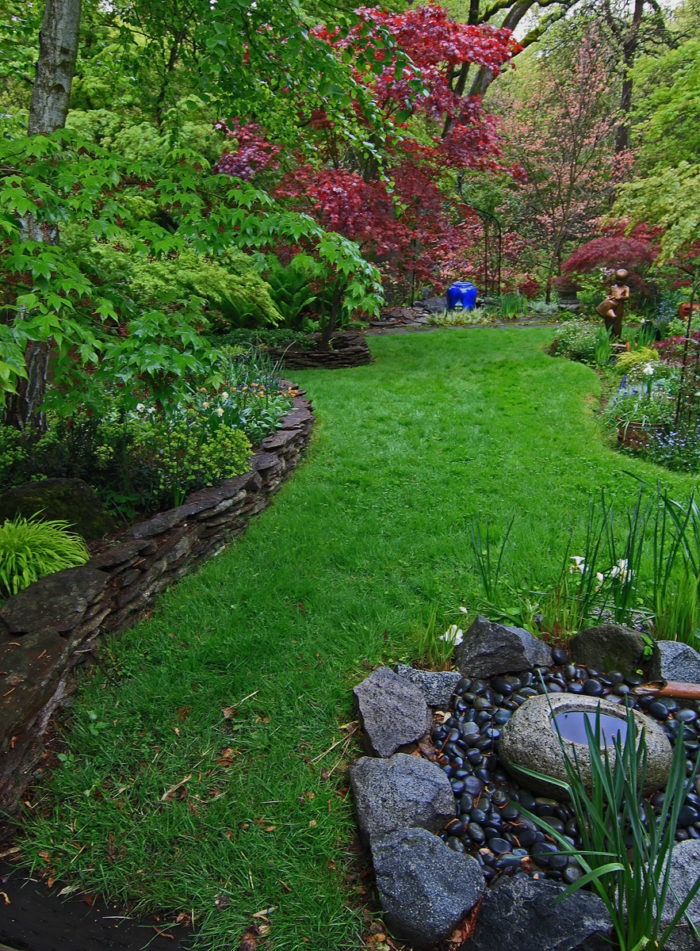 Today we get to see the latest developments in Irvin and Pauline's garden in Carmichael, California! Irvin says, "We thought it might be of interest to share garden highlights from a typical spring morning stroll through "Pauline's Garden".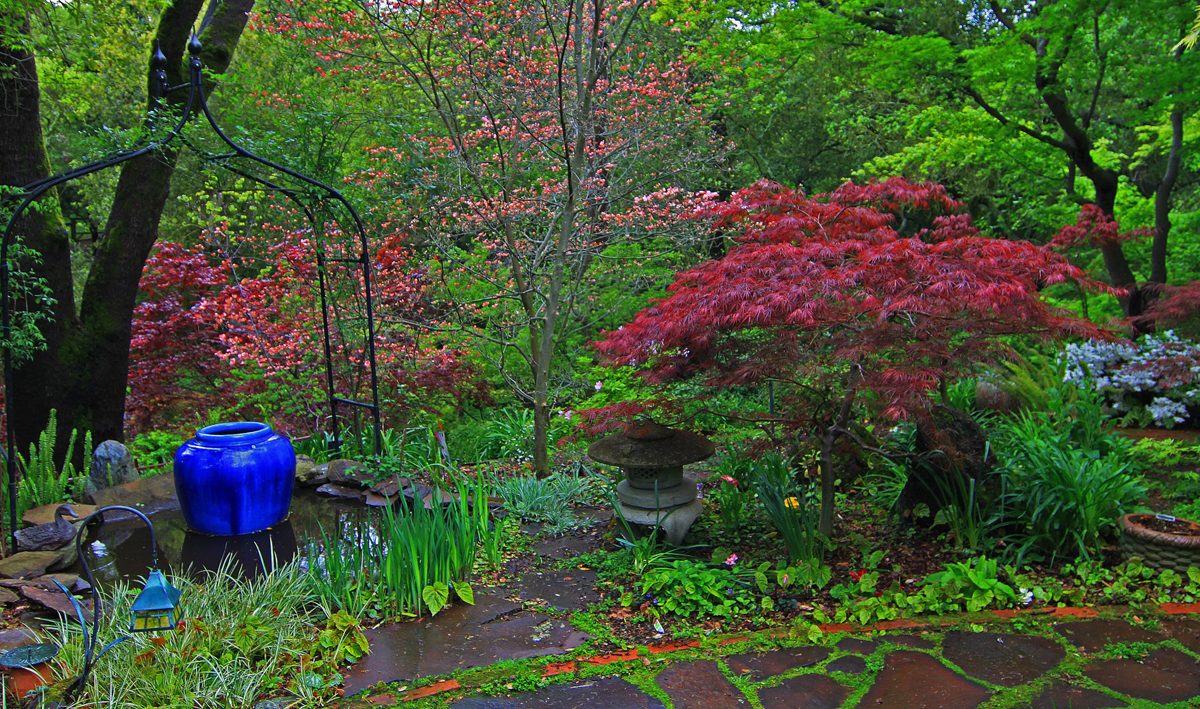 "The garden landscape encompasses an upper garden and a labyrinth of six different elevations of connecting switchback paths to a creek below. Azaleas have been included in the garden for their brilliant color and rich texture. They play a role as a naturalistic walkway border at the garden entry and other pathways. Azaleas reach their crescendo in April. Here in Carmichael, California, they hold their sprays of wispy red and white blossoms through April and early May. Known as "royalty of the garden", many of our azaleas are over 40 years old. In the natural woodland garden the azaleas complement the Japanese maples.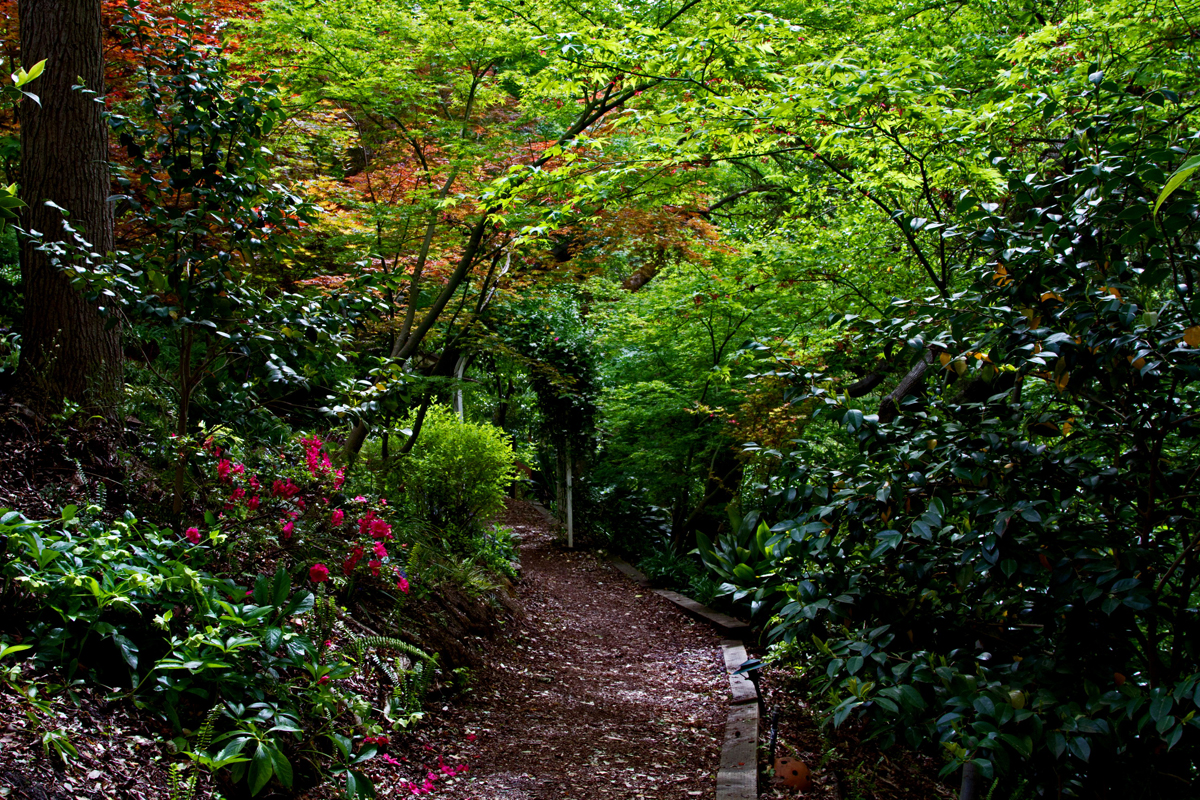 "Paired with the azaleas and Japanese maples are the flowering dogwoods that, when in full bloom, always add dramatic spring beauty to the landscape. Because of their different flowering schedules we planted pink (Cornus florida) and kousa (Cornus kousa) flowering dogwoods close together. Once the pink dogwood begins to drop its blossoms the white blossoms of the kousa dogwood begin their display.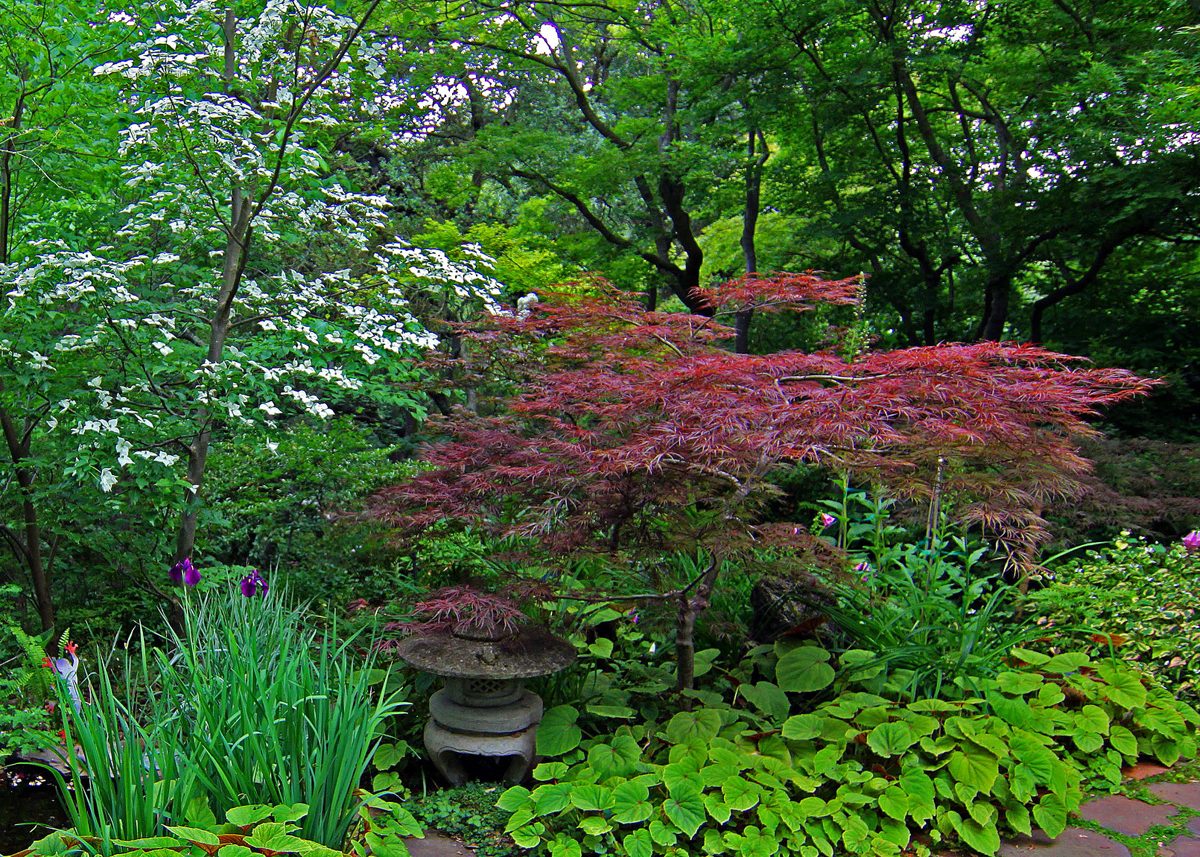 "Another wonderful flowering spring shrub, which is located in the lower garden by the creek, is weigela (Caprifoliaceae). It is a native of East Asia and has variegated foliage and trumpet-shaped flowers and offers interest for all seasons. It is a hardy plant and nice in a large garden.
"To make the morning stroll complete we are serenaded by the soft cooing of mourning doves and accompanied by our companion Aussi, Lenny, who loves to explore and run the paths."
Always a pleasure to tour your gardens, Irvin and Pauline. And Lenny is adorable!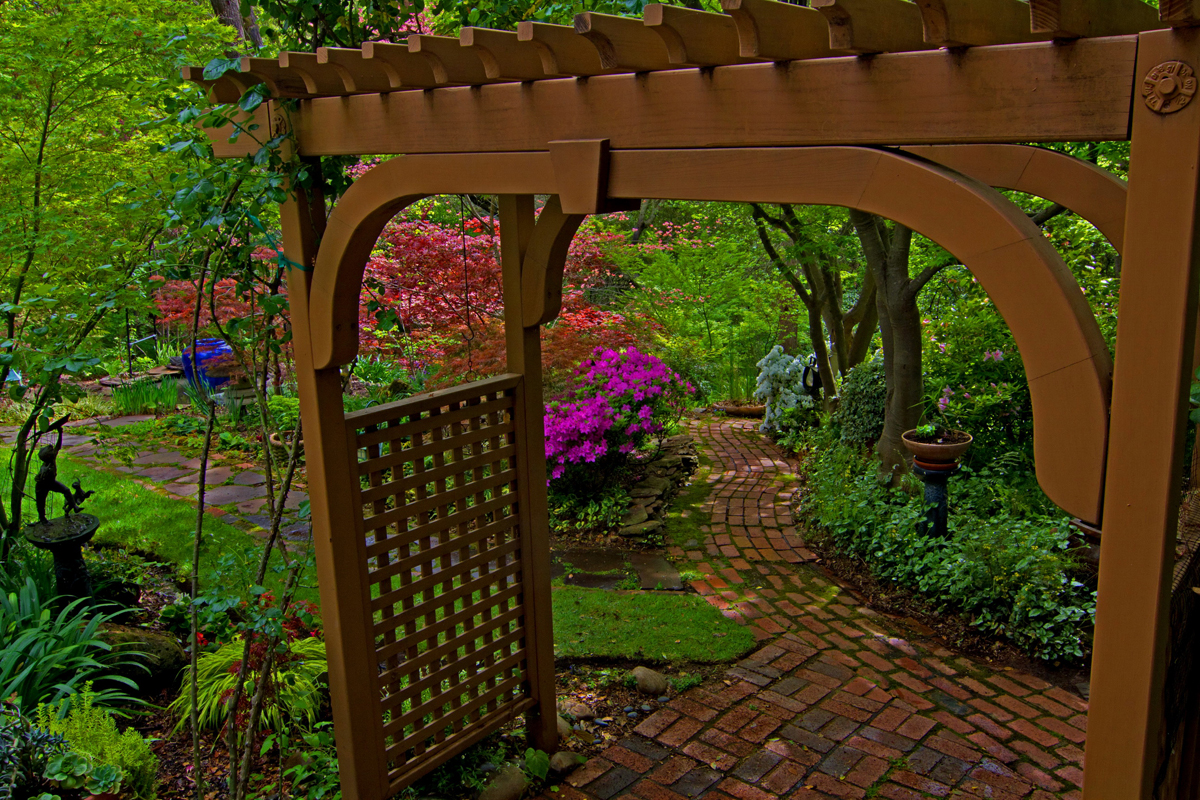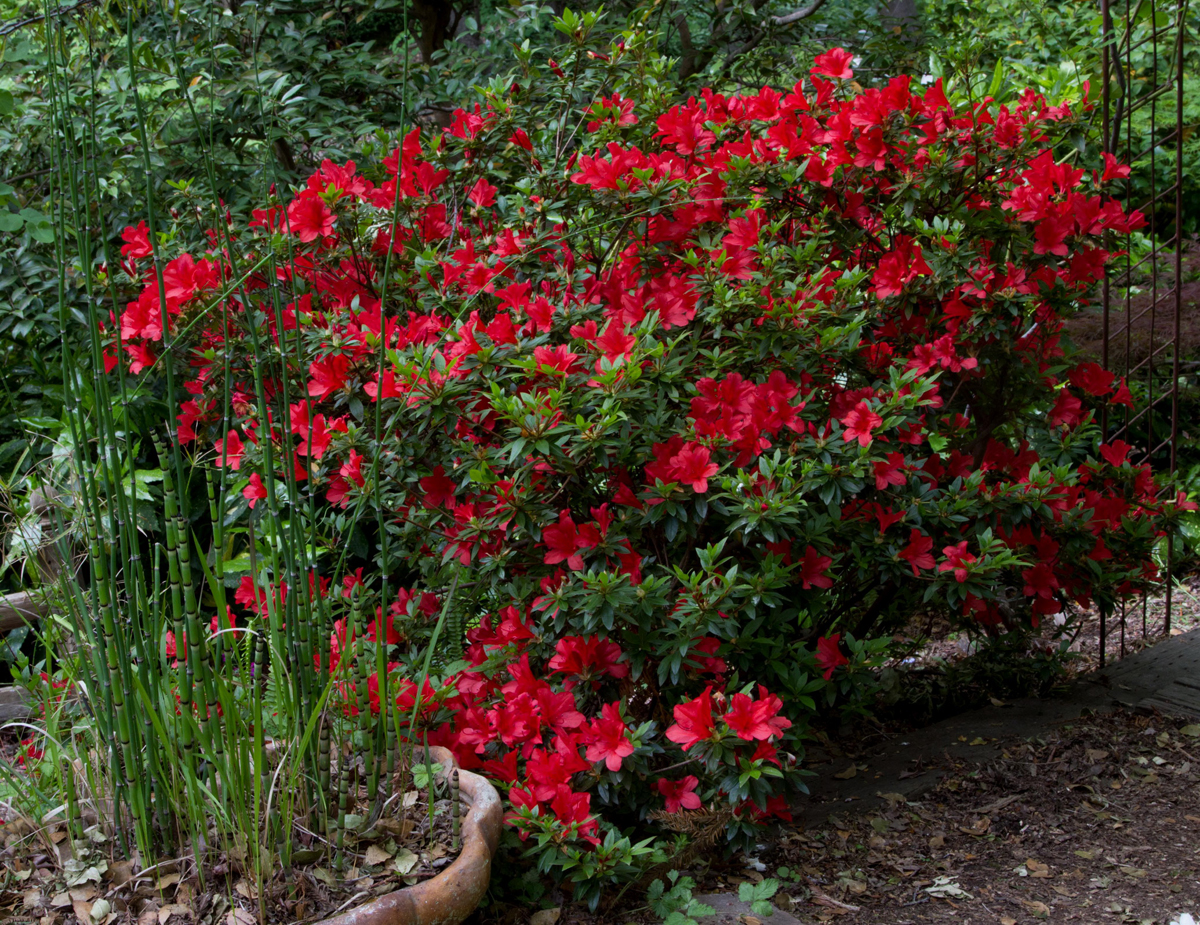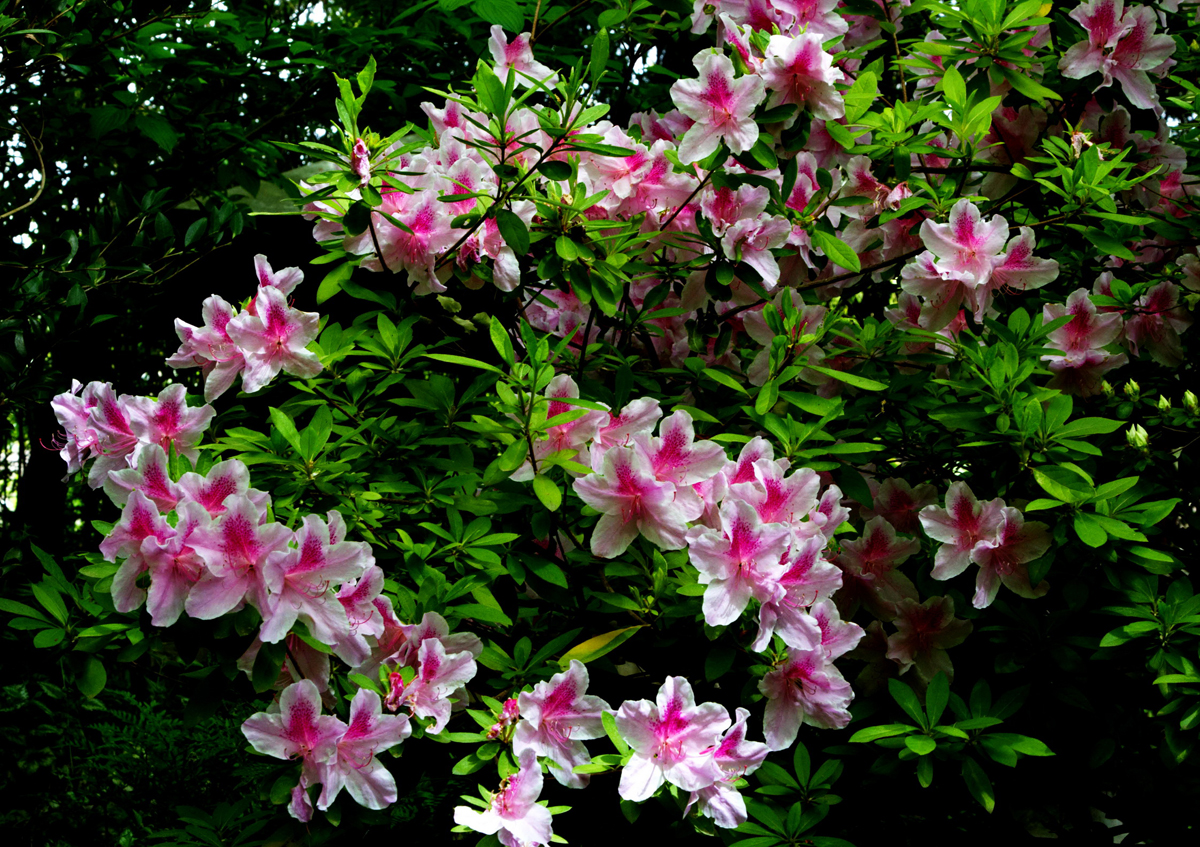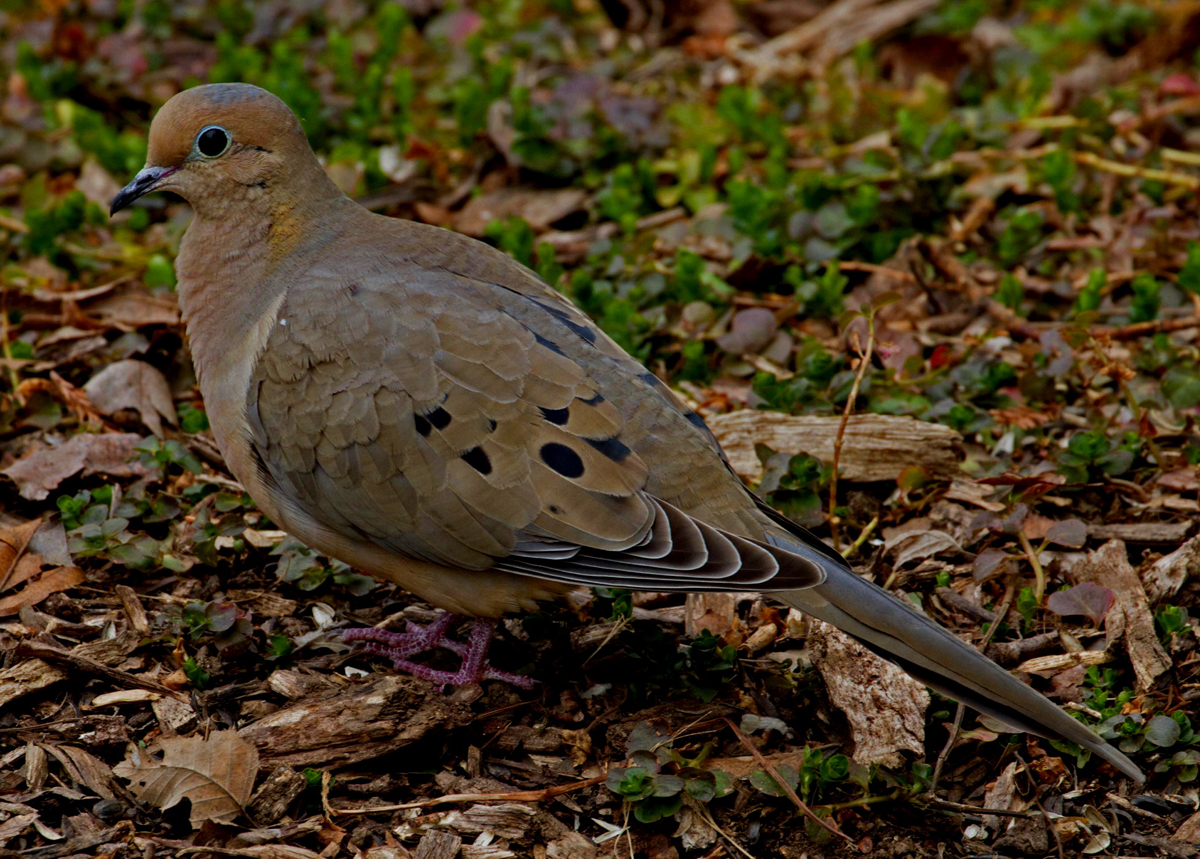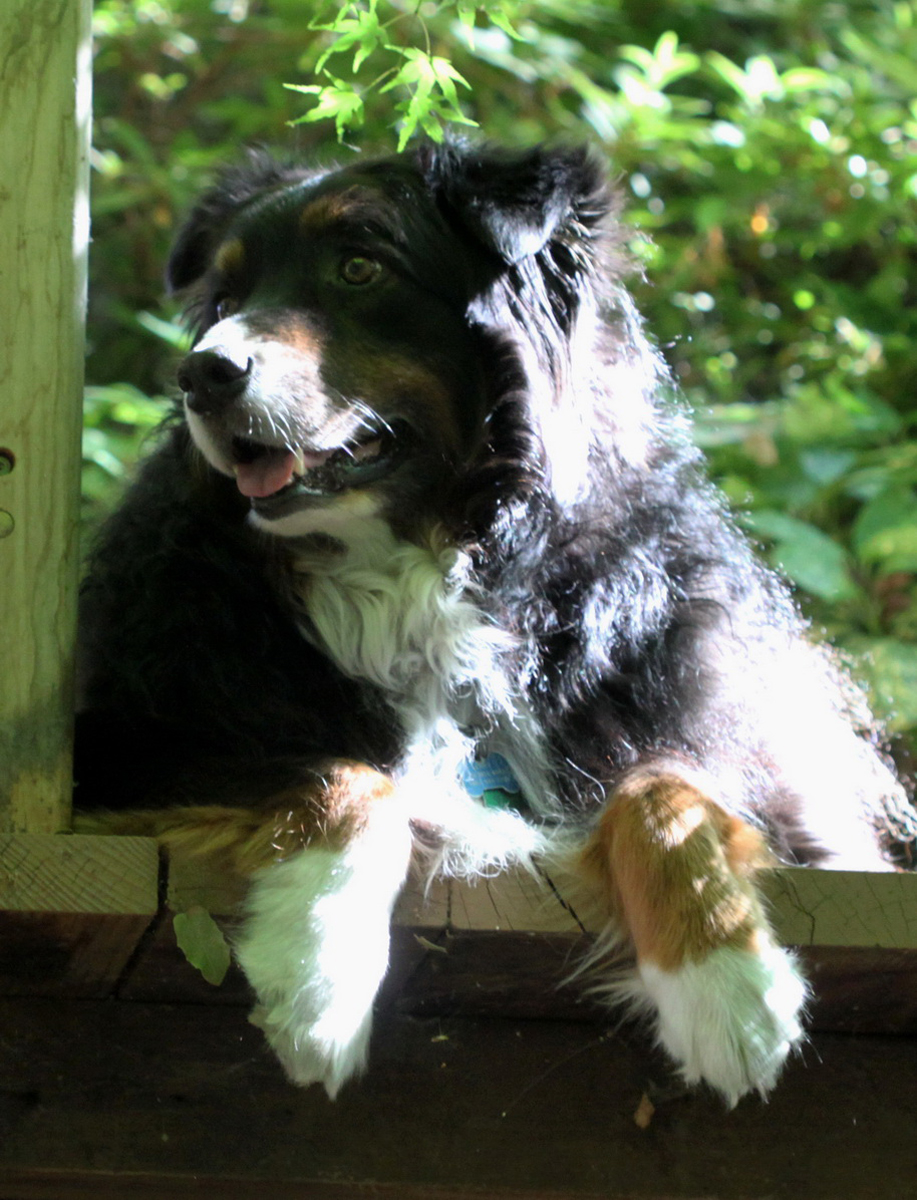 Want us to feature YOUR garden, or a garden you've recently visited, in the Garden Photo of the Day? CLICK HERE!
Want to see every post ever published? CLICK HERE!
Want to search the GPOD by STATE? CLICK HERE!
And last but not least, Check out the GPOD Pinterest page, where you can browse all the post in categories…fun! CLICK HERE!