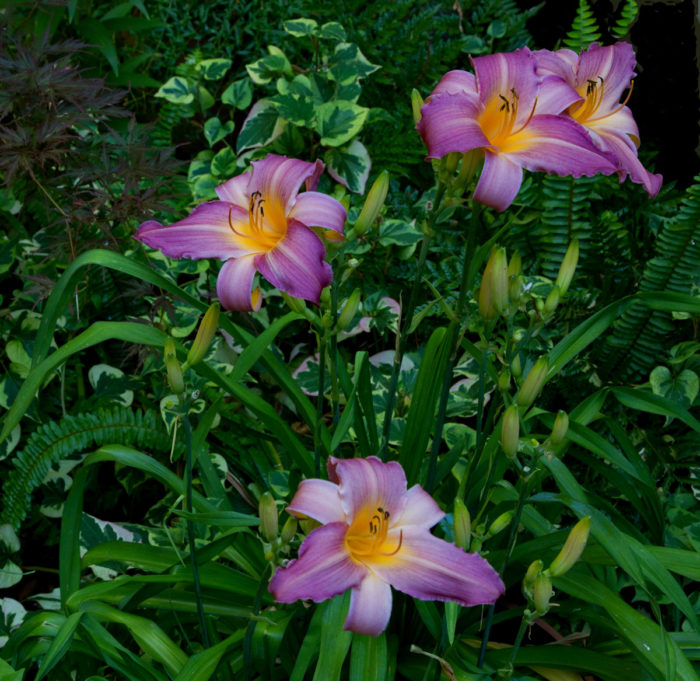 Today's photos are a new installment from Irvin and Pauline Faria's garden in California! Irvin says, "With a rather large garden of approximately an acre we have become fond of creating vignettes throughout the landscape. These scenes serve to bring into focus some of the best features of the natural woodland garden. However, finding just the right combinations of plants, shrubs, and trees for a pleasing garden vignette is always very challenging.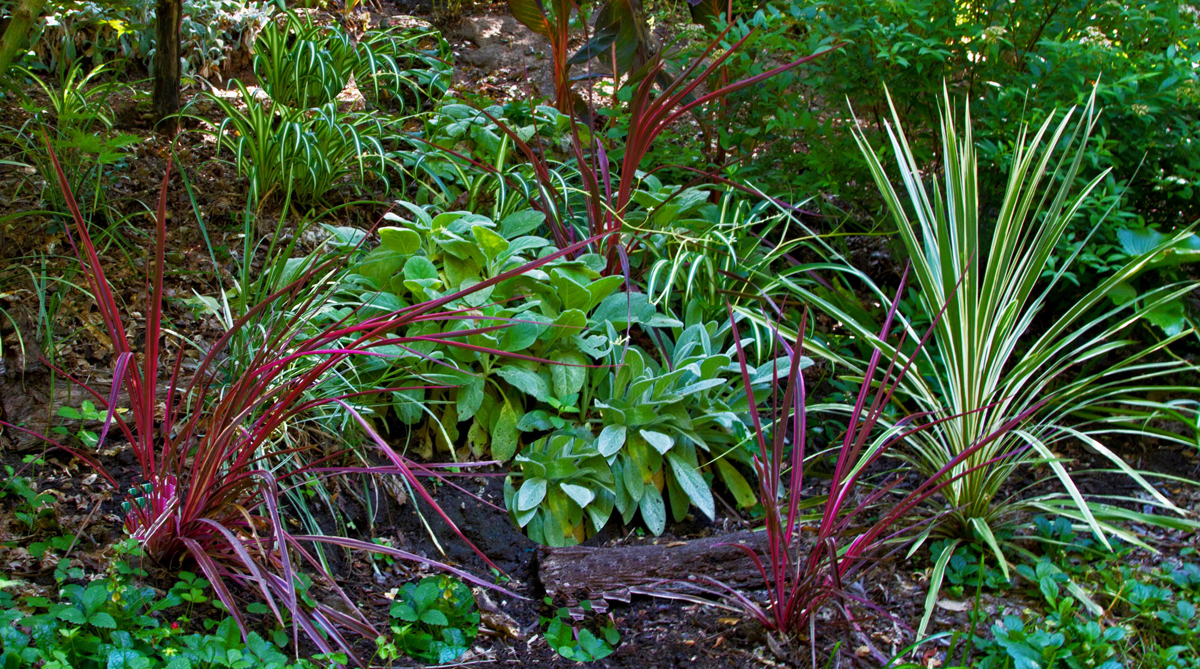 "Not professionally trained landscape designers, we continue to learn from trial and error experiments. We bravely try various color combinations hoping they will work together harmoniously. Our goal is to select plant groupings that result in a striking mix of color, shape, and texture culminating into a pleasing scene. Anything that fails to blend or bring out the best in each other is transplanted to a more useful garden location.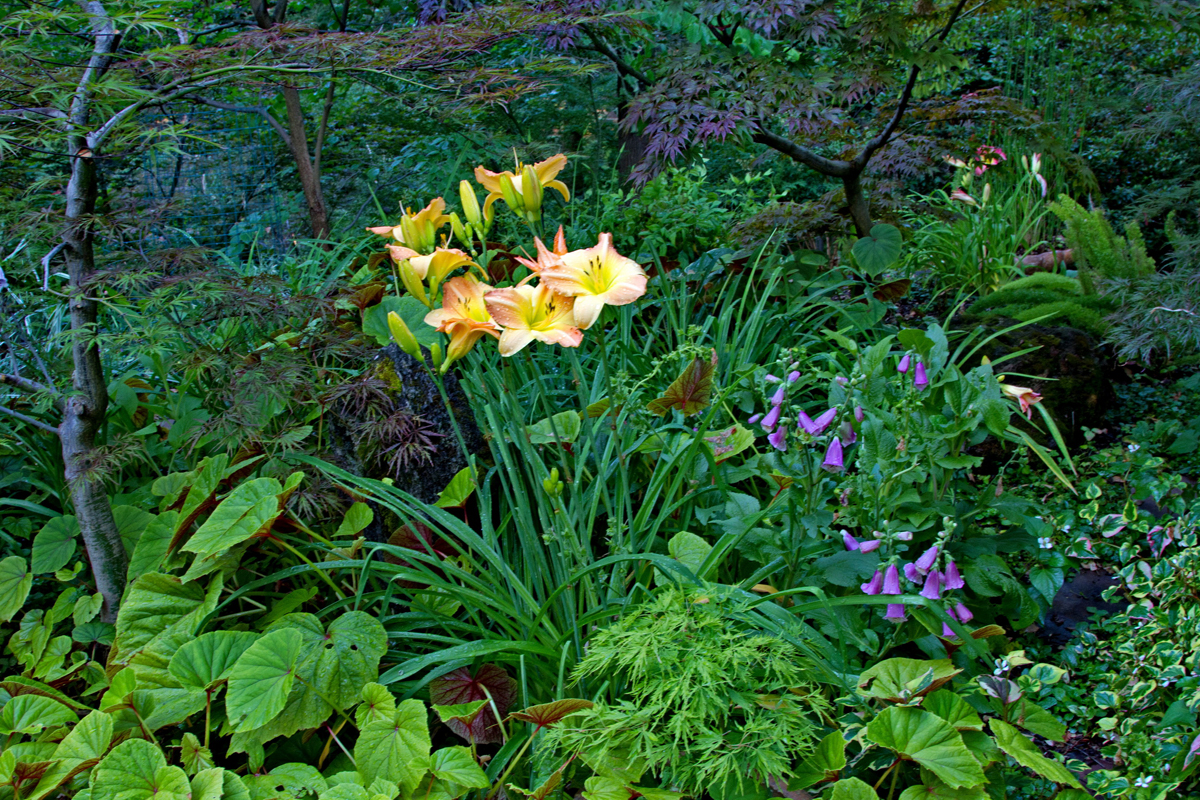 "In most instances to avoid over whelming viewers a limited variety of plants is selected. Leaf contour contrast is often used for eye-catching appeal. For each vignette a featured foliage plant is selected as an anchor to the scene. To impose a sense of movement plants with arching and/or serrated foliage are selected. With these photos we want to share several of our favorite woodland garden vignettes."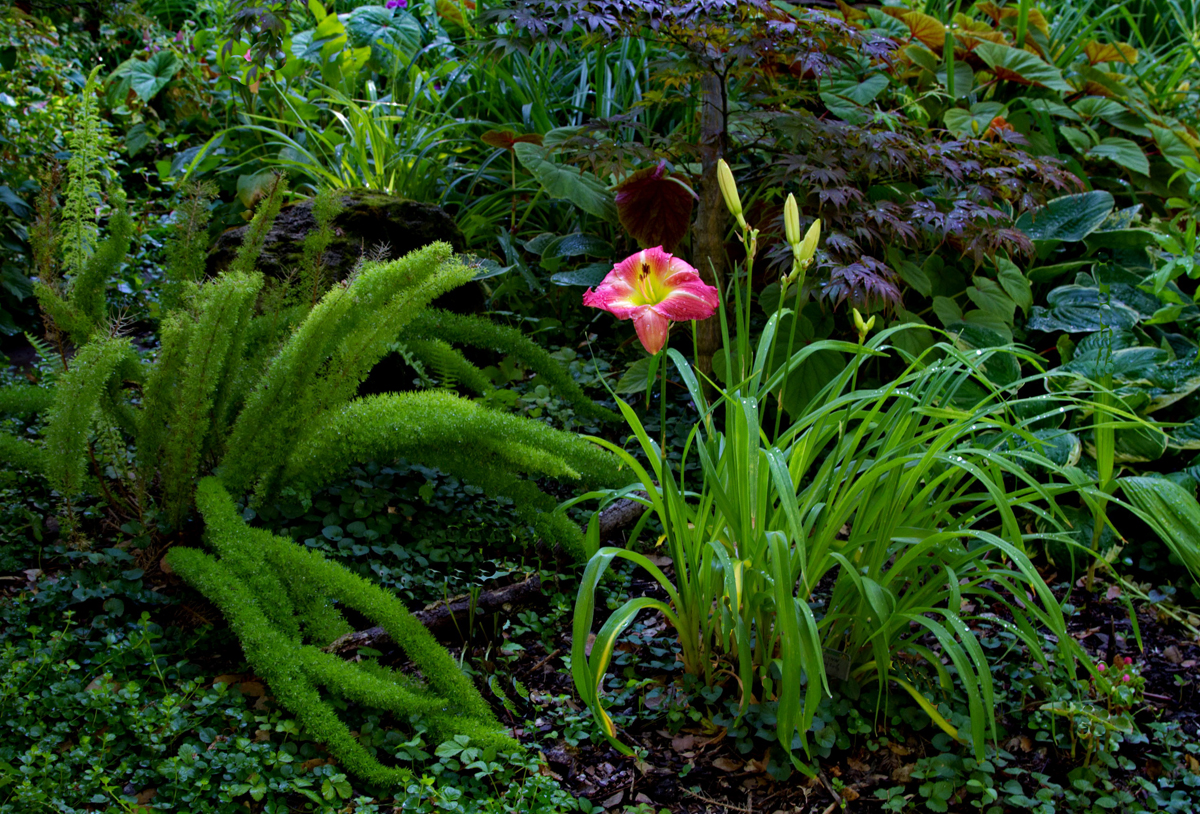 As gorgeous as always, Irvin. You and Pauline are so amazingly talented! Thanks so much for this latest batch of photos.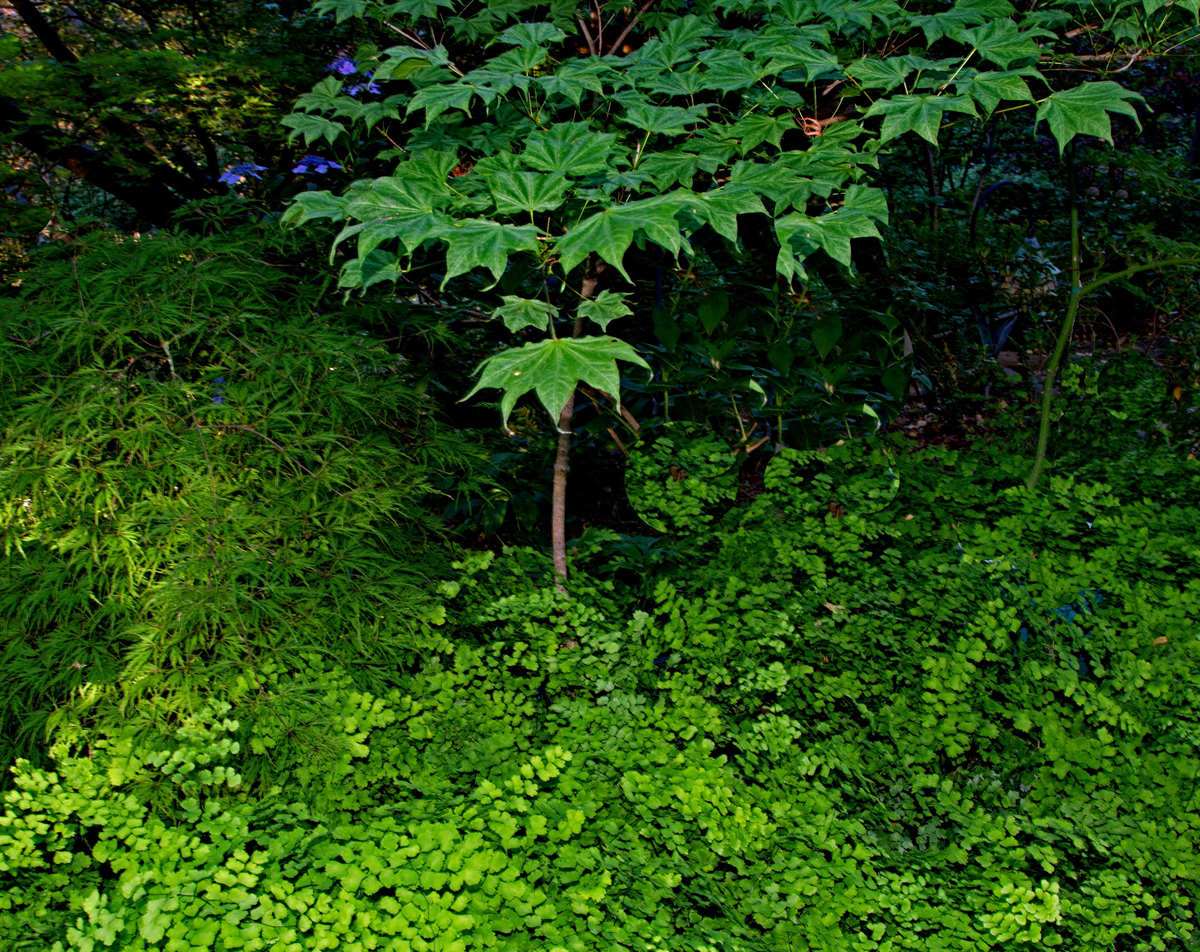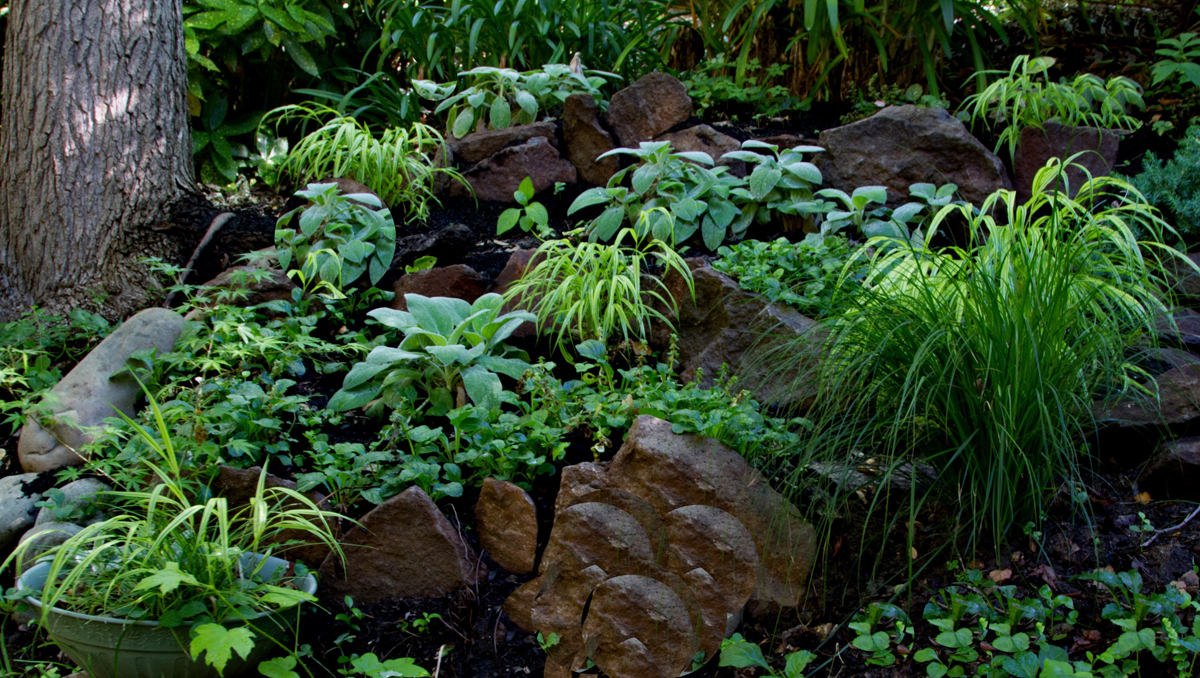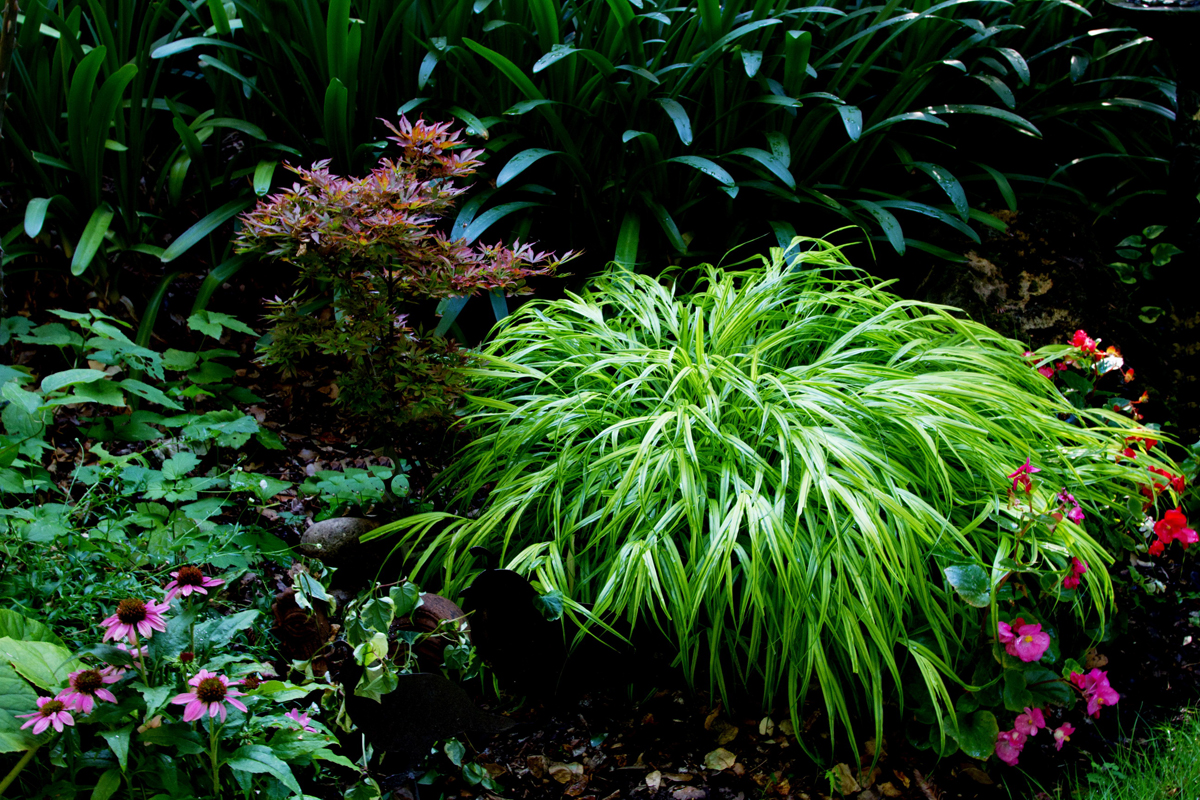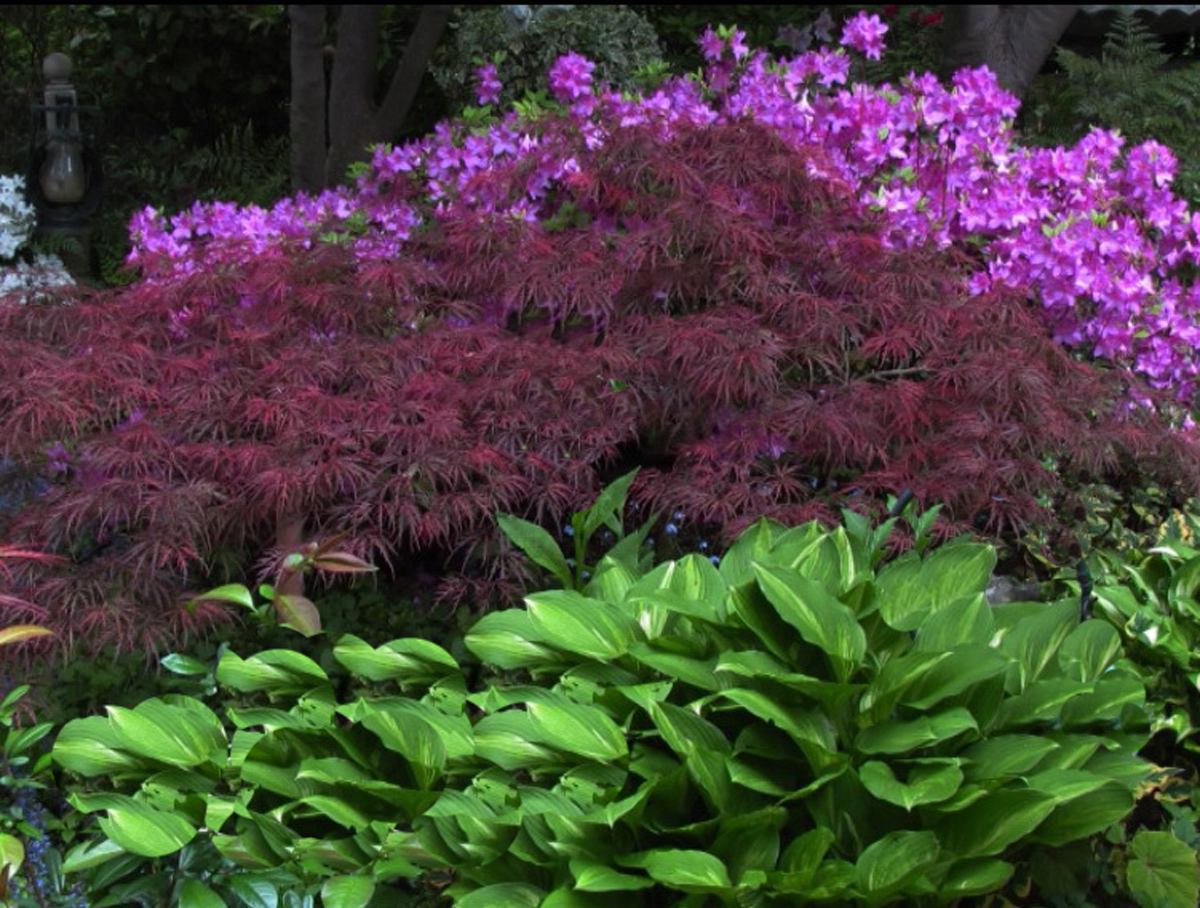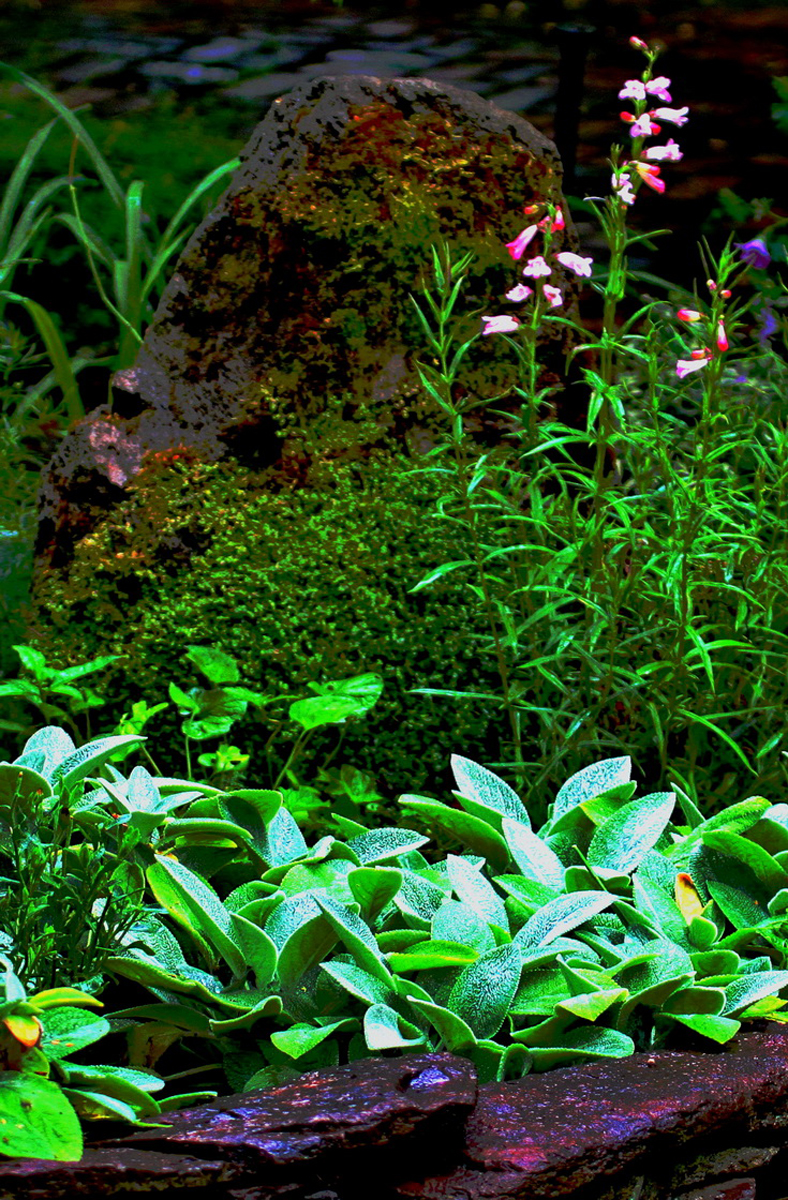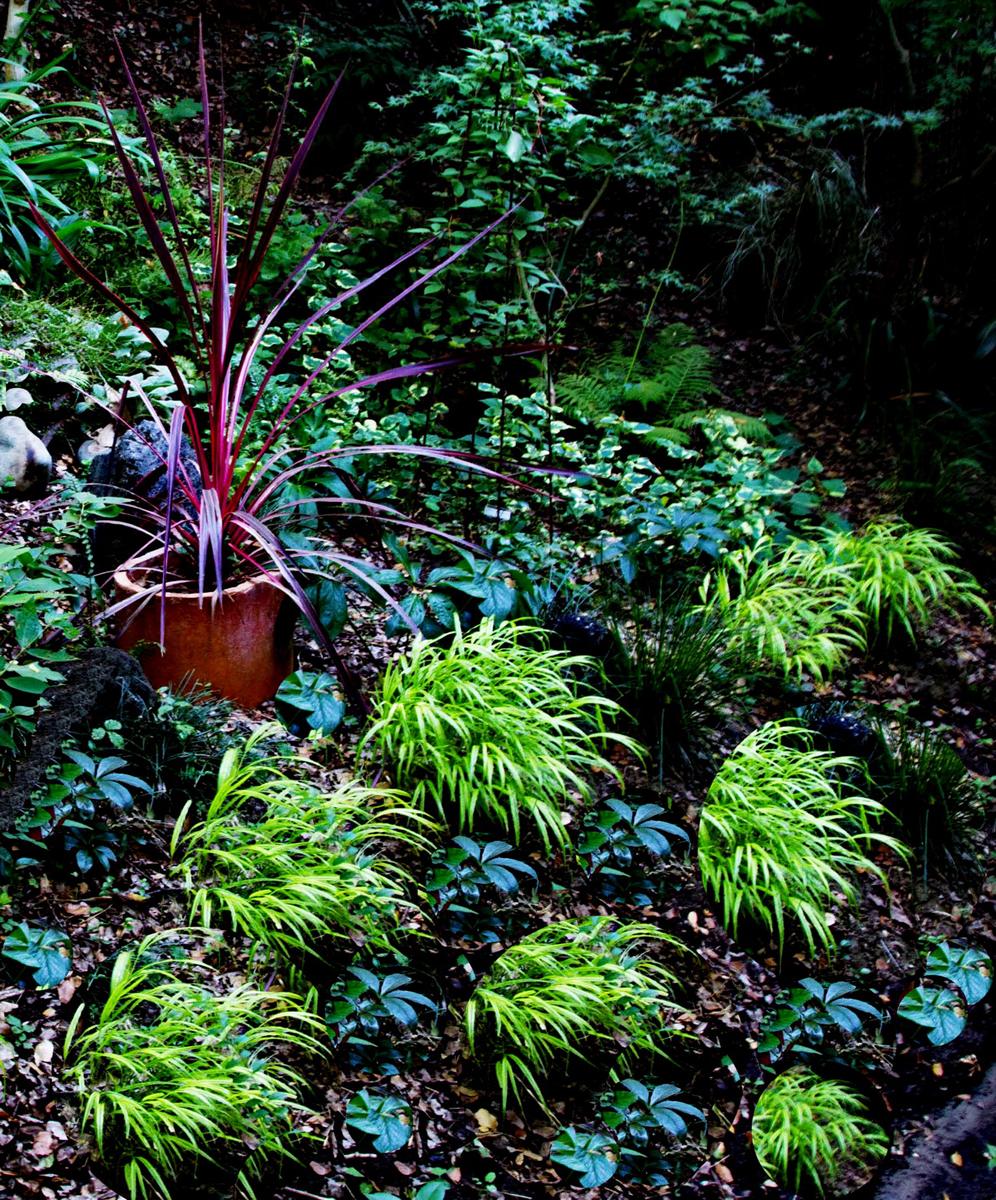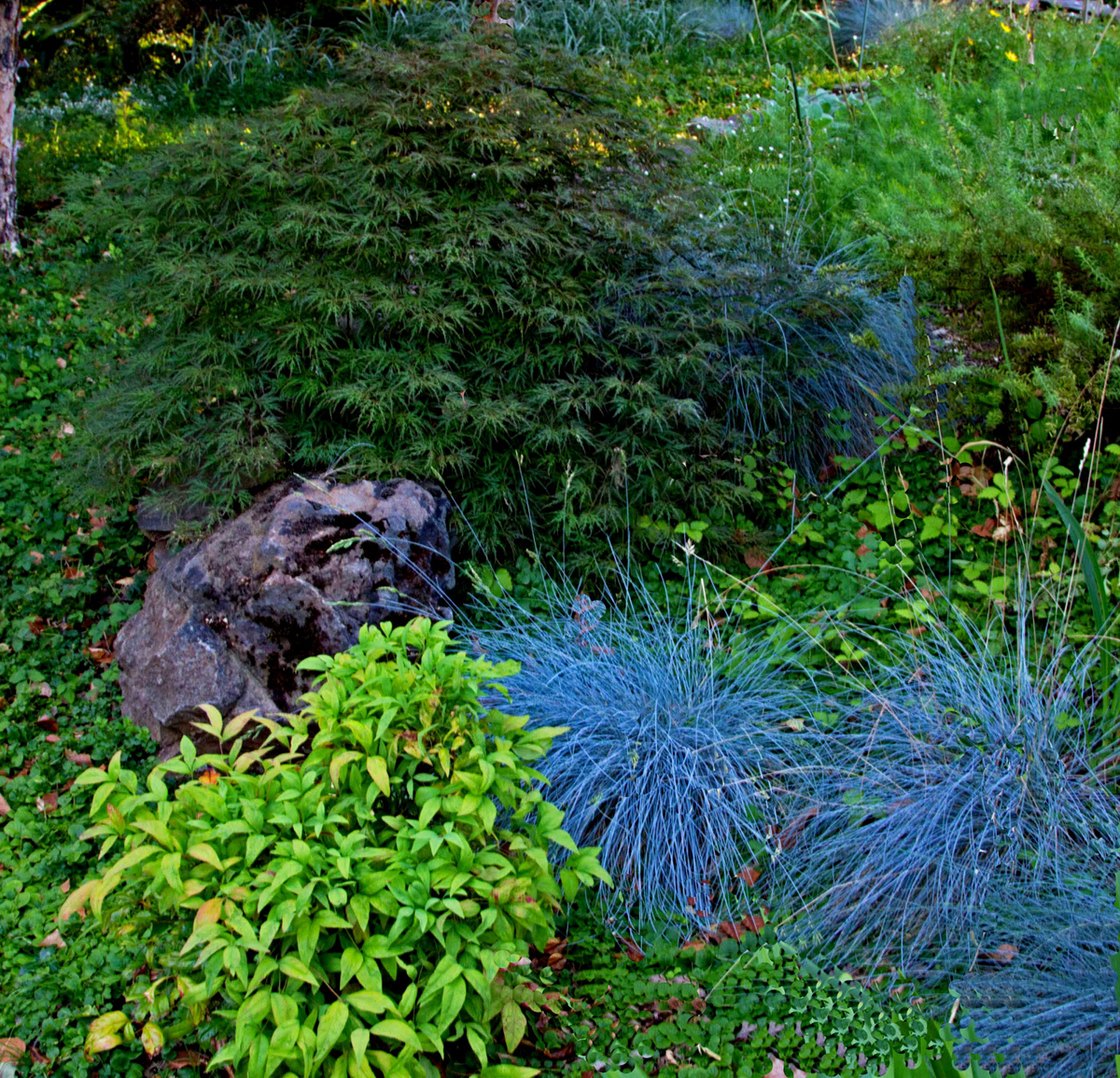 Want us to feature YOUR garden in the Garden Photo of the Day? CLICK HERE!
Want to see every post ever published? CLICK HERE!
Want to search the GPOD by STATE? CLICK HERE!
Check out the GPOD Pinterest page! CLICK HERE!