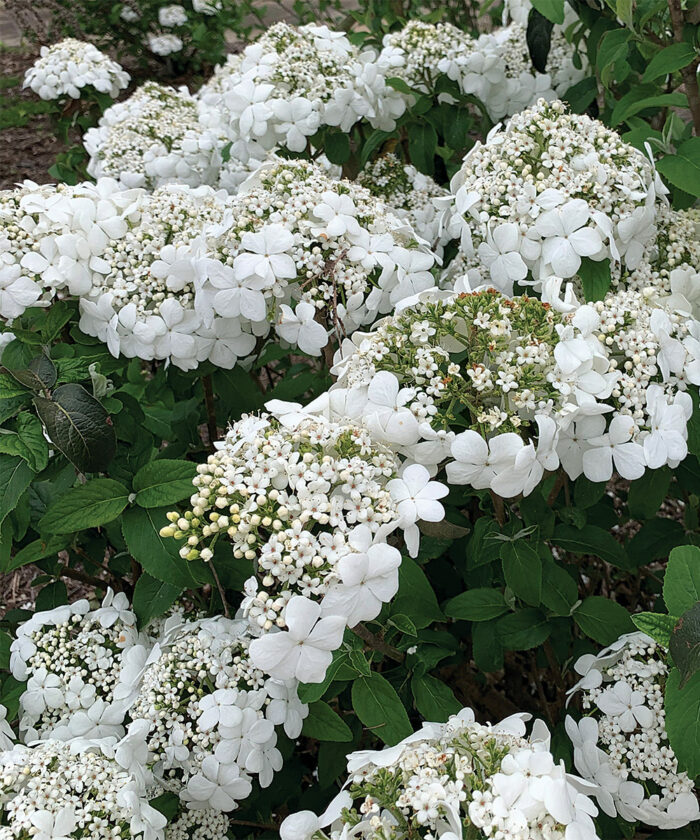 In 2017 Bailey Nurseries sent me four 'Spring Lace' viburnums to trial. When in flower in spring, they have become one of my most asked-about plants. An interspecific cross developed at the University of Georgia by Michael Dirr, this lovely rounded selection is a relatively compact plant in the viburnum world, reaching its mature size in about 8 to 10 years. 'Spring Lace' thrives in average conditions and is relatively drought tolerant once established. It doesn't skip a beat in the heat and humidity of the South and has been such an outstanding performer that we now grow it for our plant sales.
The flower display pushes this plant over the top as an indispensable workhorse. The 4- to 6-inch-wide fragrant lacecaps float charmingly above the foliage. Large sterile florets surround fertile flowers that provide a food source for early pollinators. The dark green leaves are evergreen to semi-evergreen and provide an excellent coarse leathery backdrop for the flowers and neighboring plants throughout the rest of the year.
Neither I nor colleagues around the country I have consulted have seen this selection set fruit; regardless of that, it is stunningly elegant. Its dense structure makes it useful where a low screen is needed. It can also be used as a specimen, a foundation plant, or in borders.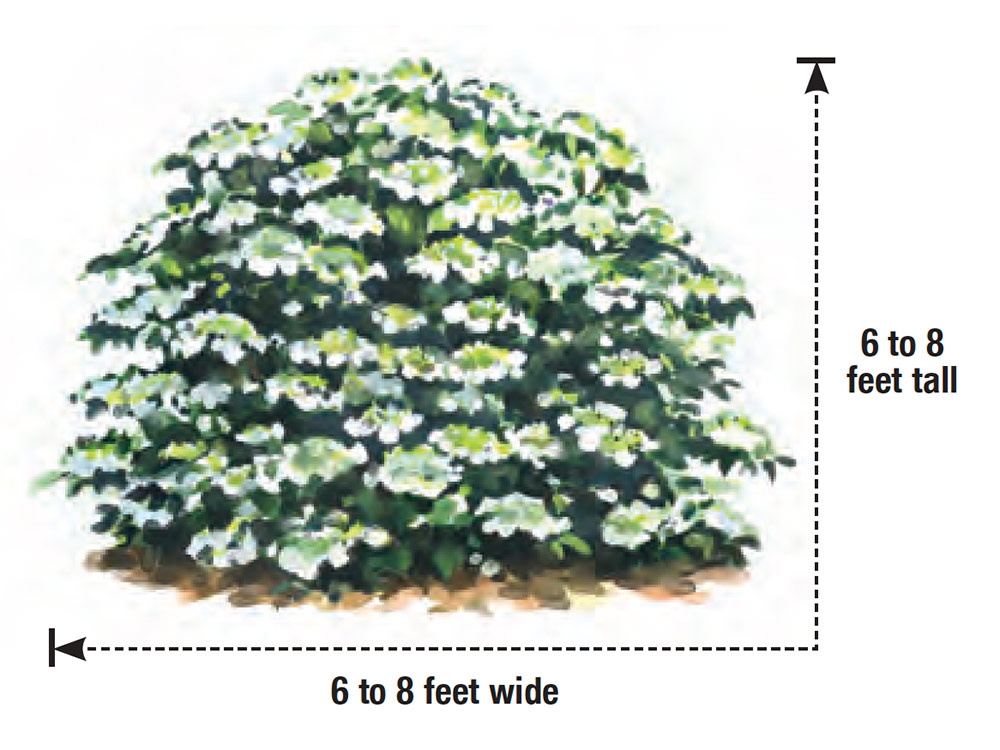 With its naturally tight, compact habit, 'Spring Lace' requires little maintenance. I haven't seen it nibbled yet, but I consider the verdict still out on whether or not this shrub is troubled by deer.
'Spring Lace' viburnum
Zones: 6–9
Conditions: Full sun to partial shade; well-drained soil
Native range: Hybrid
---
Jason Reeves has been putting plants to the test at the University of Tennessee in Jackson since 2002 and can be followed on Facebook at "Jason Reeves – in the garden."
Illustration: Elara Tanguy
Sources