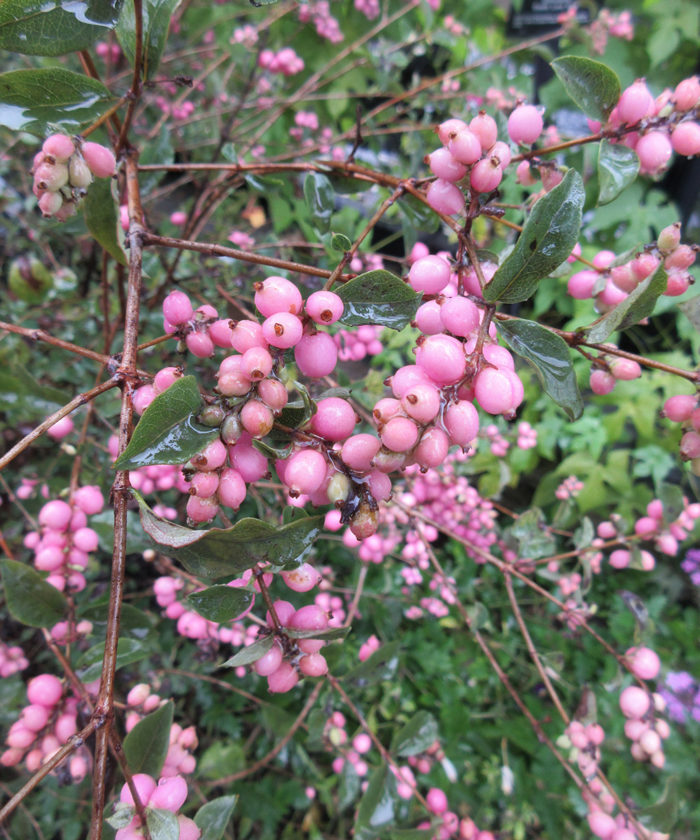 When we see hints in early fall of bigger changes to come later in the season, we look for color and impact wherever we can find it. Certainly, some of our annuals and perennials that are still blooming will carry the show until a hard frost. But to supply late-season interest, we can also look to woody shrubs with colorful fruiting structures that catch our eye as we tidy up our gardens, plant bulbs, and prepare for winter and next spring. Here are three woody shrubs to consider for late-season color in the Midwest.
'Issai' beautyberry
Callicarpa dichotoma 'Issai', Zones 5–8
While the late-season, shiny, lilac-colored fruits are without a doubt the primary ornamental contribution of this shrub, I also like the texture and form of this selection of beautyberry. Reaching 3 to 4 feet tall and 4 to 5 feet wide, the arching stems feature symmetrical foliage and summer flowers that later transition into a fruiting explosion in September. The fruits are an amazing color and are visible from a distance as the deciduous foliage yellows and drops in fall. The fruit does not persist into much of winter but extends after leaf drop well into early November in most instances. Pruning can be done in late winter, as this shrub will also bloom on new growth. The best fruiting can be seen in full sun (partial sun is OK) and in groupings of multiple specimens that allow for cross-pollination. Good drainage is also important for this deer-resistant species.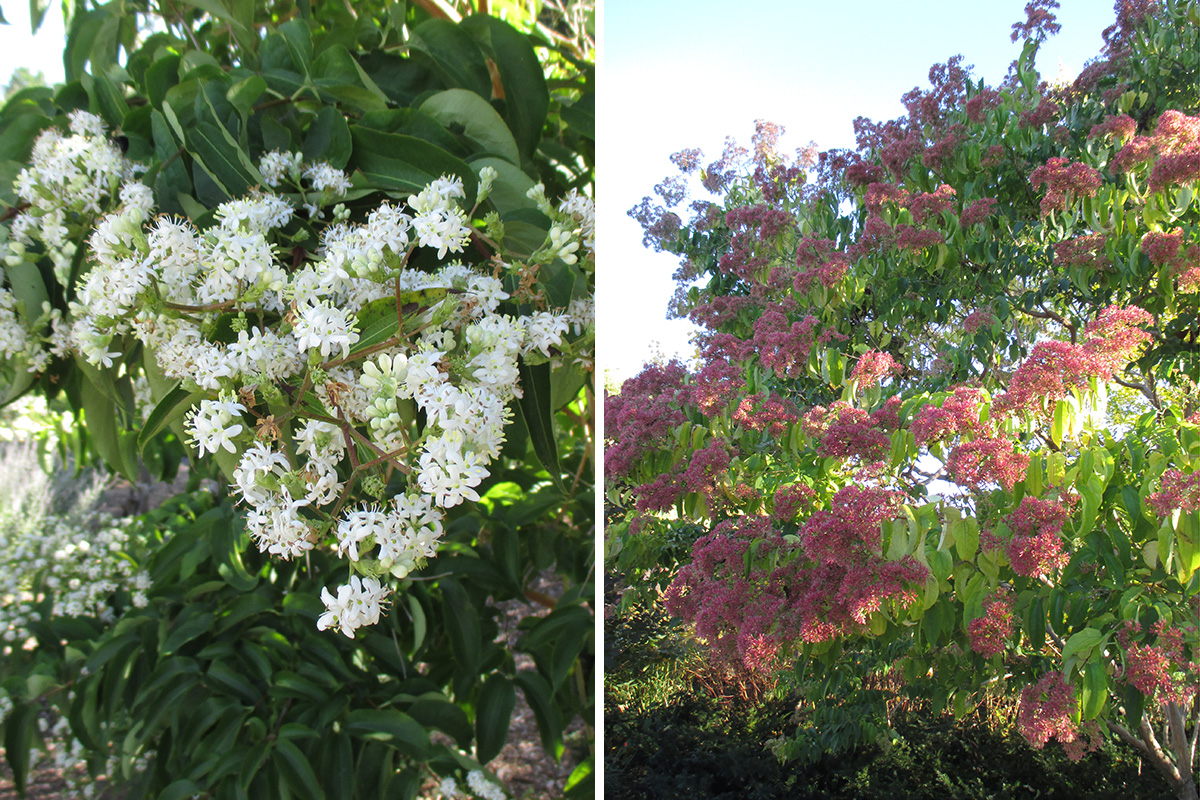 Seven-son flower
Heptacodium miconioides, Zones 5–9
I've been mesmerized by this large shrub (or small tree) for many years. Seven-son flower offers significant late-season interest in the garden. Native to China, this fountain-shaped shrub (meaning it is taller than wide) is typically multistemmed and features peeling light tan bark that becomes showier in winter. The white, fragrant flowers don't appear until late summer and are attractive to hummingbirds and butterflies. As the flowers age and the petals fall, the calyxes extend and turn a deep, rosy pink. This makes the plant appear to be in extended bloom well into November. Deer-resistant with few disease or insect problems, this unique woody plant can be the focal point of your late-season landscape. Do take into account the ultimate size of seven-son flower, although the selections Tianshan® ('Minhep') and Temple of Bloom® ('SMNHMRF') are more-compact options. Seven-son flower grows 15 to 20 feet tall and takes full sun.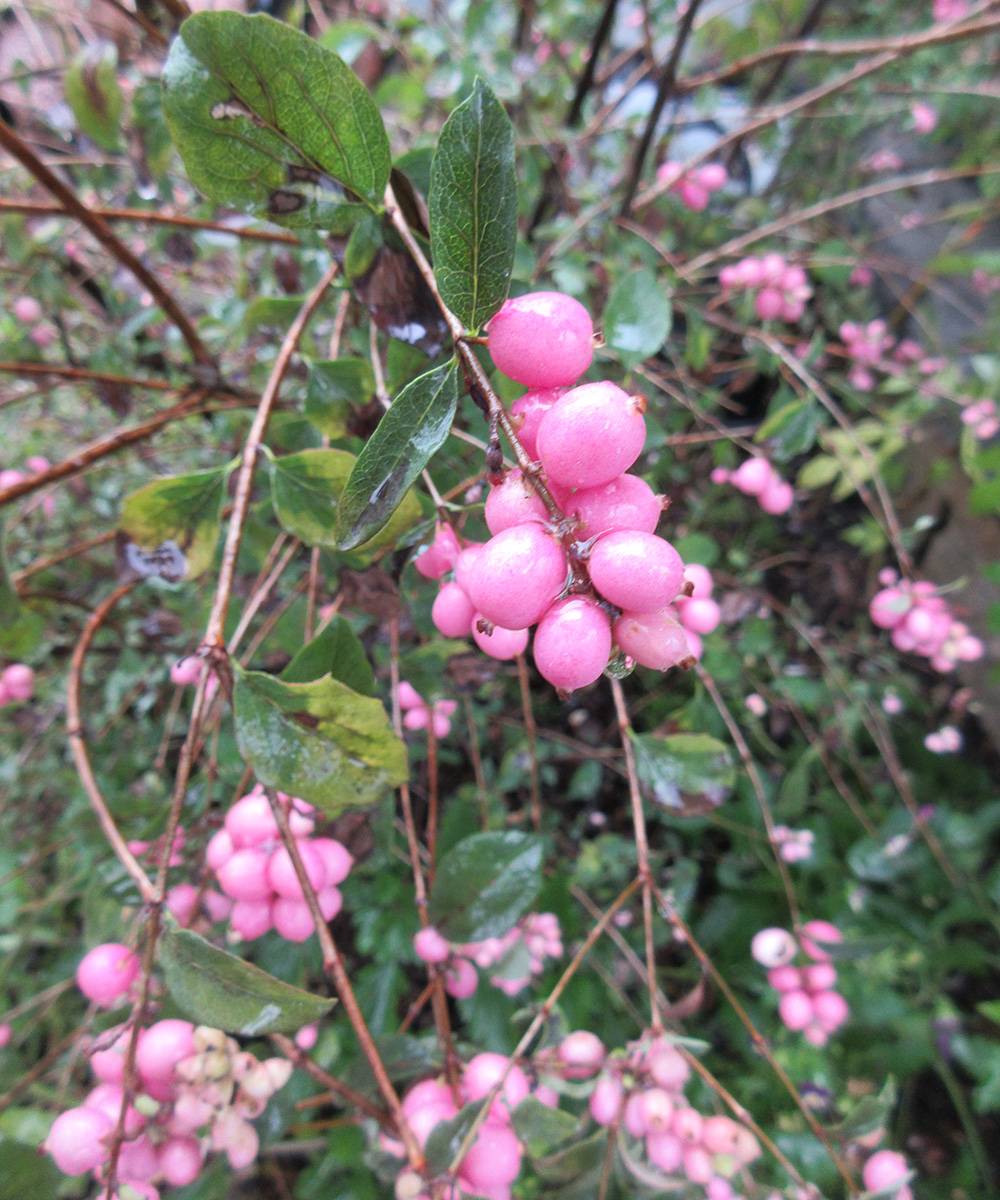 Candy™ Coralberry
Symphoricarpos × doorenbosii 'Kolmcan', Zones 4–9
The arching stems of this durable, woody shrub take on a magical look in late summer as plump, candy-pink berries appear in profusion along the numerous stems. Pinkish white flowers form in early summer and transition to these ornamental berries in late summer. The winter interest from these persistent pink pearls is significant, and they are great when used in cut flower arrangements. The blue-green foliage typically gets a muted yellow fall color. This deer-resistant shrub is adaptable and not particular about soils. It will reach 3 feet tall and can grow in full to partial sun. Over time it may tend to form thickets (meaning it's great for slopes), which can be managed as desired.
—Mark Dwyer, former director of horticulture at Rotary Botanical Gardens in Janesville, Wisconsin, operates Landscape Prescriptions by MD.