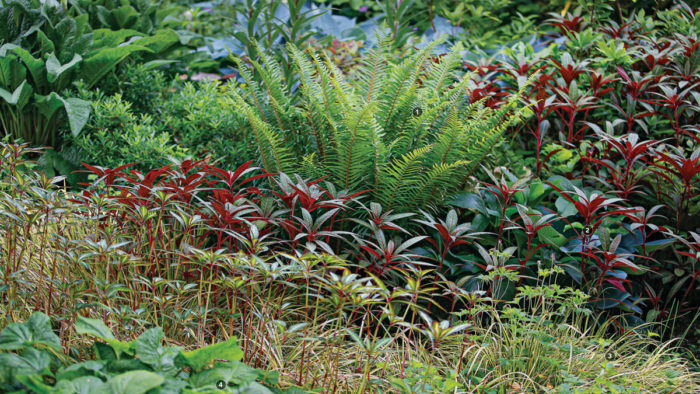 My first serious garden was mostly in the shade. I was living in a small cottage and convinced the landlord to let me "spruce things up" around the property to offset my monthly rent. At the time I was going to college and working part-time at a nursery. I got all the plants at a discount, so the arrangement worked out well. The property owner got a lovely garden, and I got to keep more money in my pocket for textbooks—or Dunkin' Donuts coffees, if I'm being honest. The only "problem" was that the garden was in deep shade. At the time I considered low-light a boon to my efforts. I couldn't plant vibrant peonies, or baptisias, or catmints—all of my favorites. Instead I ended up experimenting with new varieties of toadlilies and rodgersia, and learned the value of colorful foliage plants like 'Aureola' Japanese forest grass. I now know that this shady border was stunning—and it's probably my favorite space I've ever planted.
My current garden, which is nearly 10 years old, is in full sun. I always thought that was the best condition for creating the best garden, but I've come to realize I was wrong. It's harder to get plants established here because you need to be so diligent in your watering regimes (I am not). And although it's not hard to find colorful-blooming plants for full sun, they are more apt to pass quickly or bleach out. Don't even get me started on trying to find a plant with chartreuse foliage (my favorite) for full-sun that won't burn. When I look at photos of Mary Gore's garden in our latest issue, I long for the shade of my first garden. Mary's space proves that shade can be as colorful as full sun, when you make the proper plant choices. My jaw dropped when I saw a peony ('High Noon' tree peony) in her shady beds!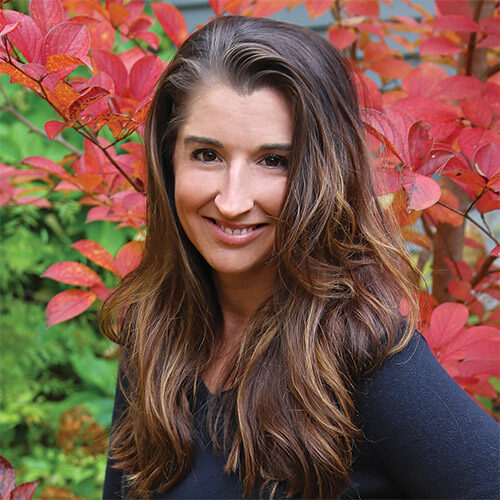 The old adage that the grass is always greener on the other side is true. When I had shade, I wanted sun and vice versa. But I'm fairly certain that my grass (and all my other plants) would in fact be greener if I had just a bit more shade.
More About Shade
How to Design a Colorful Shade Garden
How to Design a Colorful Shade Garden – Plant IDs
Regional Picks: Shrubs for Shade