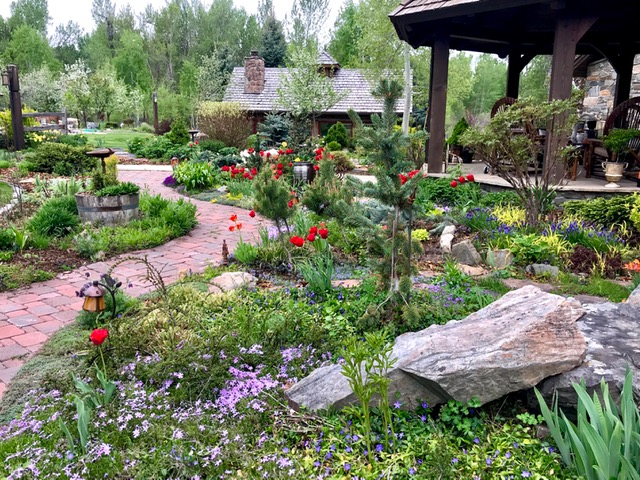 Today's photos are from Kielian Dewitt.
I have gardened in the Bitterroot Valley of Montana (Zone 5b, except when it's Zone 4) for 15 years. This spring, I thought it would be an interesting study to photograph the front flower garden monthly from the same perspective. It ended up being an interesting collage for posterity as well as a submission to GPOD.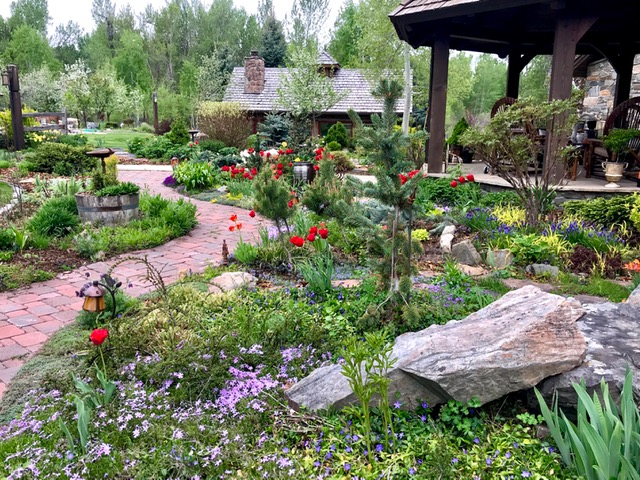 The garden in May is climbing out of its winter slumber. Ground covers such as creeping phlox (Phlox subulata, Zones 3–9), Veronica, variegated vinca (Vinca minor, Zones 4–9)—which I eradicated later in the year—and grape hyacinth (Muscari armeniacum, Zones 3–9) provide a backdrop for brilliant red tulips and daffodils. Emerging dogwood and flowering fruit trees fill in the background.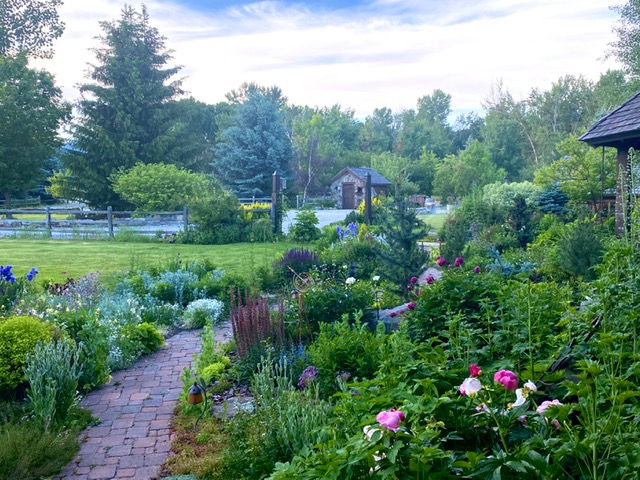 In June, yellow columbine (Aquilegia hybrid, Zones 4–8) adds punctuation to a cool, early morning view of pink, burgundy, and white peonies (Paeonia hybrids, Zones 3–8) as well as numerous other perennials.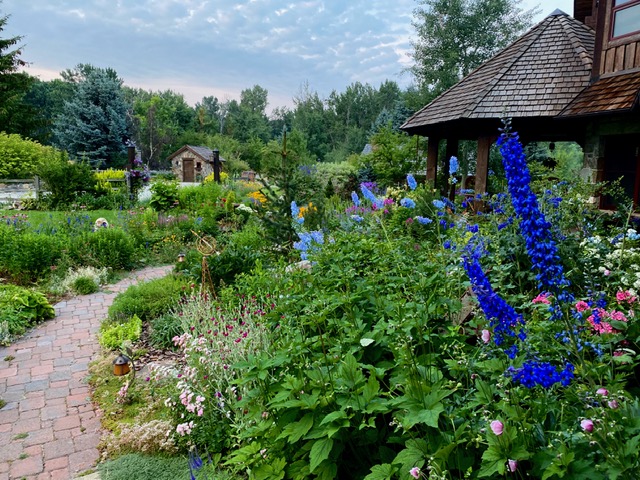 Delphiniums (Delphinium elatum, Zones 3–7) steal the show in July with a supporting cast of delicate pink roses, Japanese anemones (Anemone hupehensis, Zones 4–8), rudbeckia (Rudbeckia fulgida, Zones 3–9), and a flowering clematis.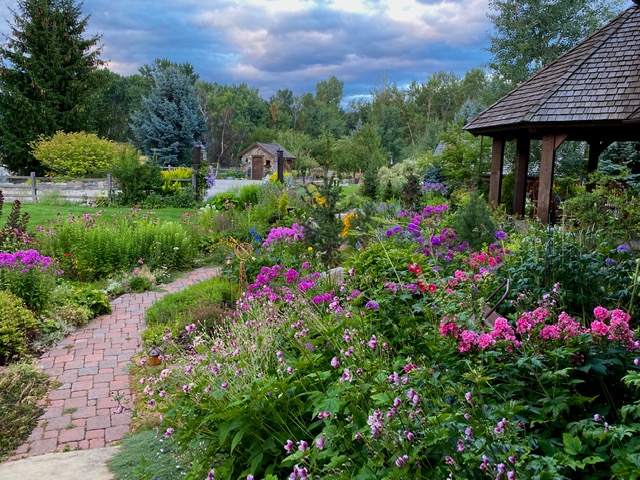 In August, the garden is filled with various shades of scented phlox (Phlox paniculata, Zones 4–8).