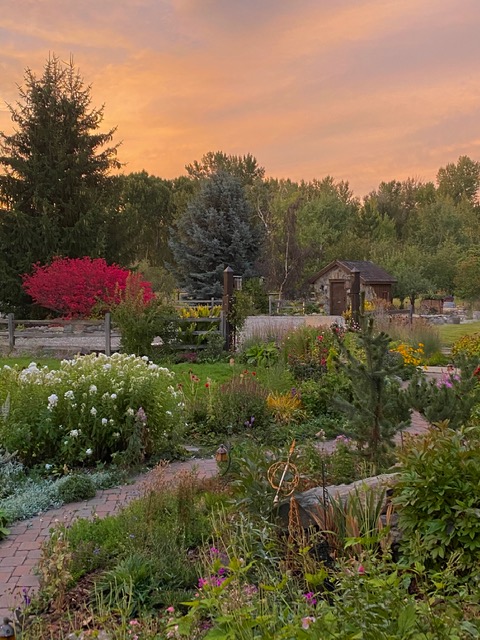 Last Thursday we were treated to shots of Kielian's garden in the Bitterroot Valley of Montana over four months of the year, and today we're getting more views from the latter half of the year. That is a great idea! If you have shots of your garden through the seasons, we'd love to see them here on the GPOD!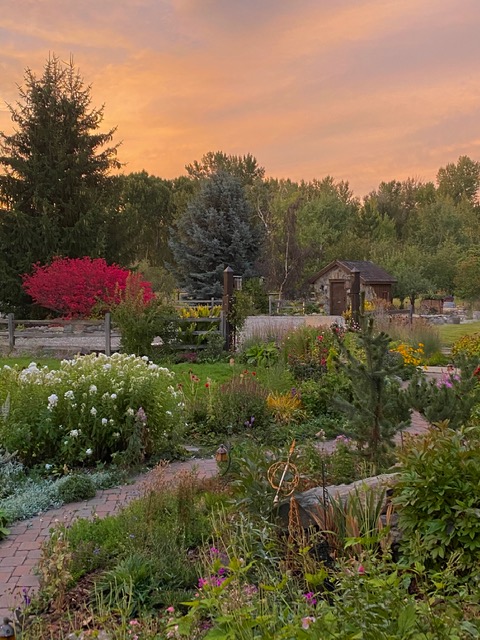 September: Smoke from forest fires lends a surreal color to the skies. Fading flowers and autumn colors offer a beauty of their own. The rudbeckia (Rudbeckia fulgida, Zones 3–9) is still blooming strong, and the late-blooming white phlox (Phlox paniculata, Zones 4–9) buds have started to open. A brilliant burning bush (Euonymus alatus, Zones 4–8) is in the background.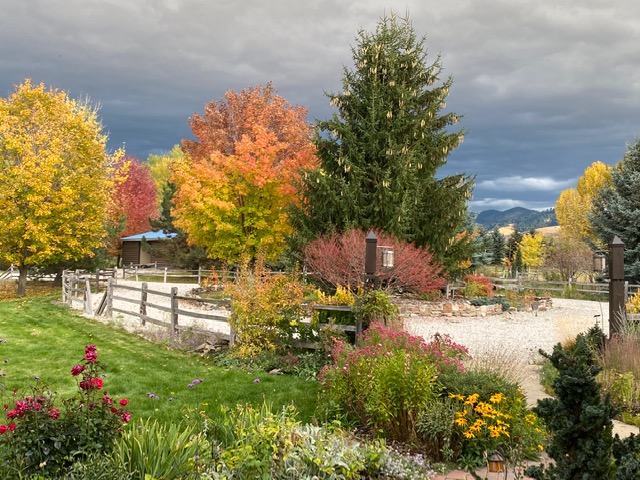 October: The roses are hanging strong, and pink asters are beginning to bloom.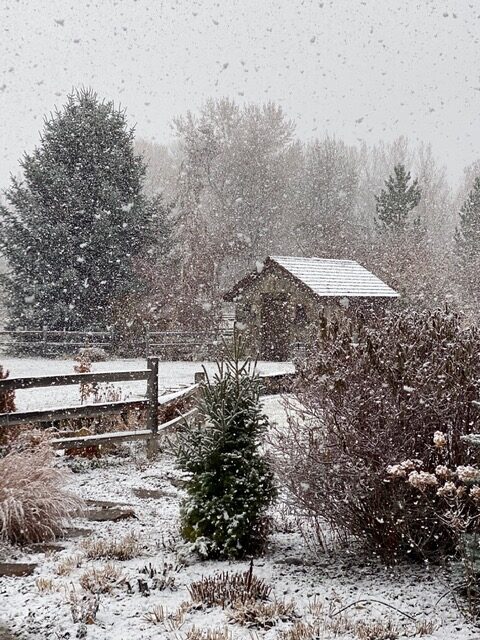 November: The first substantial snowfall lends a peaceful beginning to winter.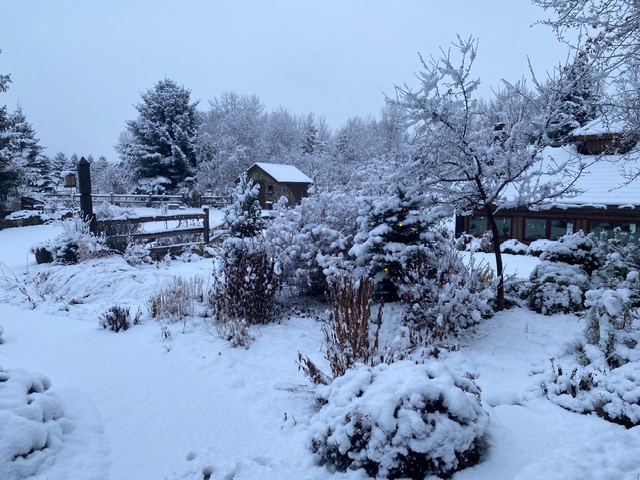 December: All is calm, all is bright! Happy New Year!