Much of the fresh greenery sold for decorating at this time of year in the South is shipped in from colder climates. Firs (Abies spp. and cvs., Zones 3–8) and spruces (Picea spp. and cvs., Zones 3–8) that would faint in our summers dominate the selection. Gardeners who easily look to their high summer gardens for fresh bouquets may not be prepared to forage in their landscape for winter-themed decor. If you want to become a greenery locavore, you need to have plants in your landscape to choose from when it's time to decorate. Arrangements made of native plants might be just what you are looking for this year.
Not Too Late to Plant Now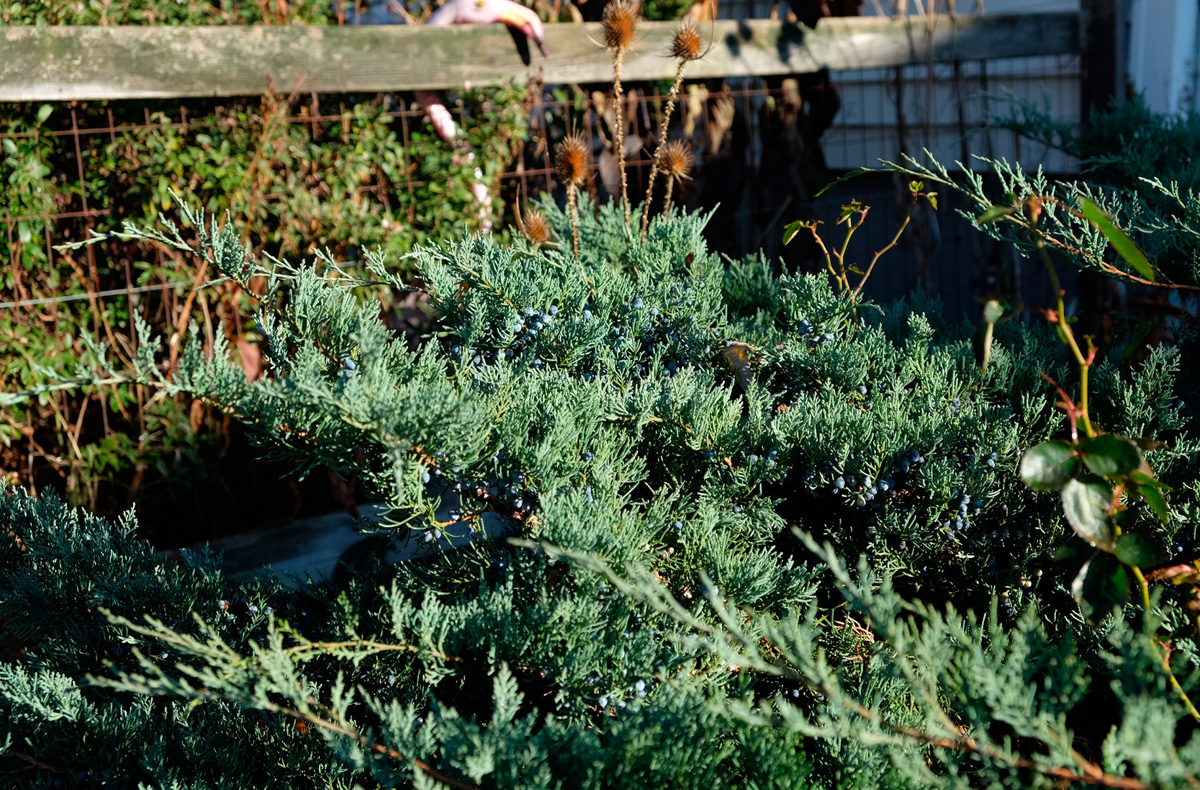 Broadleaf evergreens and conifers are often the first thing to come to mind when we think about Southern greenery. If your landscape is somewhat devoid of cutting material, late in the year is still a good time to get some of these plants in the ground. This could give you a start for future winter cutting gardens.
Most of what we plant in our gardens serves several functions. So planting something specifically for greenery should be balanced with what a plant does for you the rest of the year as well. Most of what I use in my own garden for greenery is performing other roles in my landscape. For example, where I gather my wreath-making supplies also serves as an evergreen screen of different species.
Do-It-Yourself Tips
These cuttings of 'Glauca Compacta' red cedar, Miss Chloé® magnolia, and yaupon holly are approximately 9 inches long, which means they'll last longer than shorter cuttings. Photos: Andy Pulte
The internet is full of tips and tricks on how to construct your own swag or make a good wreath. In general, if you can take and use slightly larger cuttings (9 inches or so), they will last longer than very short cuttings. Also, an anti-desiccant dip or spray can help extend the life of your greenery. Sometimes winter decorating is even simpler—adding freshly trimmed branches to your existing containers is an easy way to get started. Take a look at Brenda Addington's garden from Georgia for some inspiration.
Don't be afraid to experiment with cuttings from some of your existing landscape shrubs. There are plenty of plants not mentioned below that would work well. Making seasonal decor from items you collected and constructed yourself can be very satisfying. If this is your first attempt at do-it-yourself greenery cuttings, don't make things overly complicated. When using natural materials, it's hard to go wrong.
Top Natives to Use for Winter Decorations
Eastern red cedar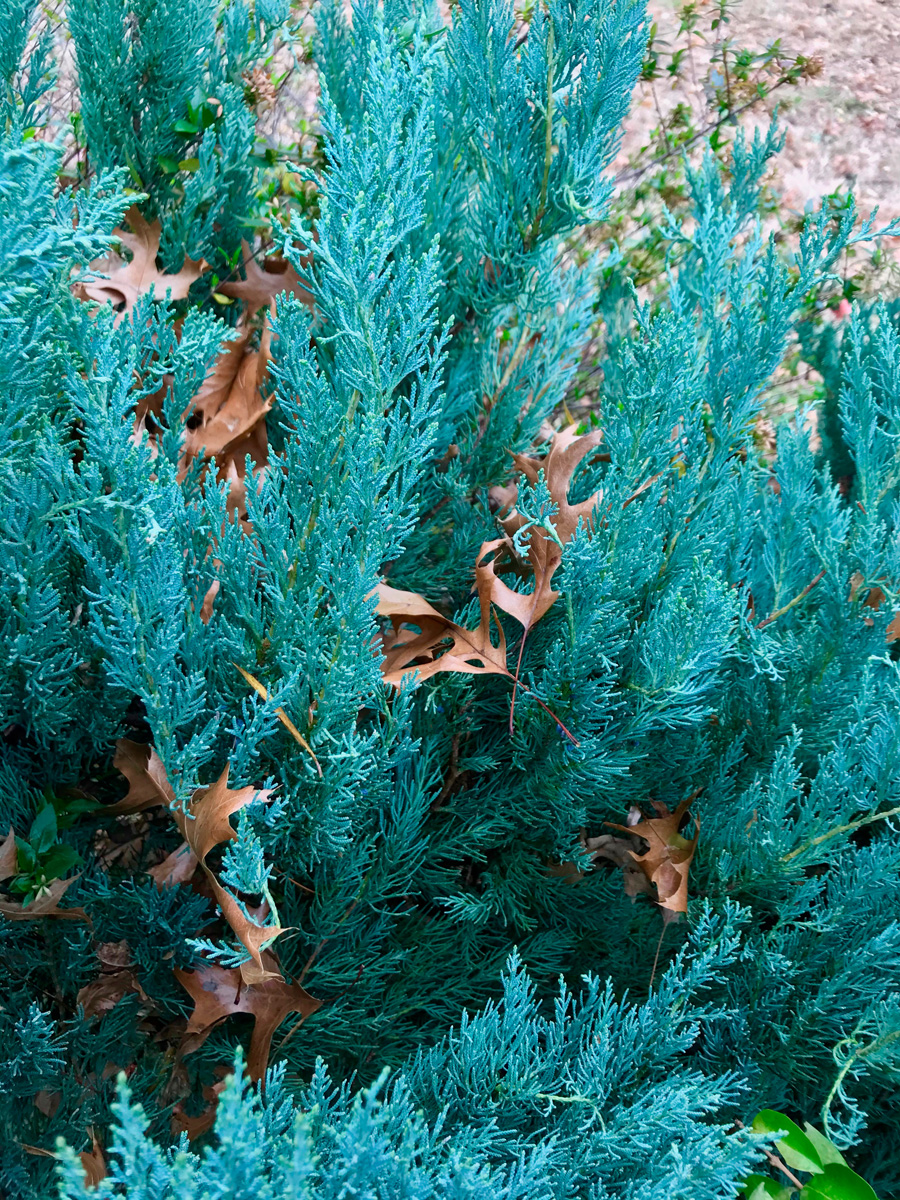 Eastern red cedar (Juniperus virginiana, Zones 3–9), which is common along the Southern roadside, is an easy plant to gather from and makes a wonderful base for other greenery. 'Grey Owl' is a very common cultivar and is a favorite for wreath makers. This cultivar features bluish-gray foliage and grows just fast enough to be able to handle some winter pruning. Other cultivars are available and should be explored. I have 'Glauca Compacta', a short blue form that has great color, in my landscape.
Southern magnolia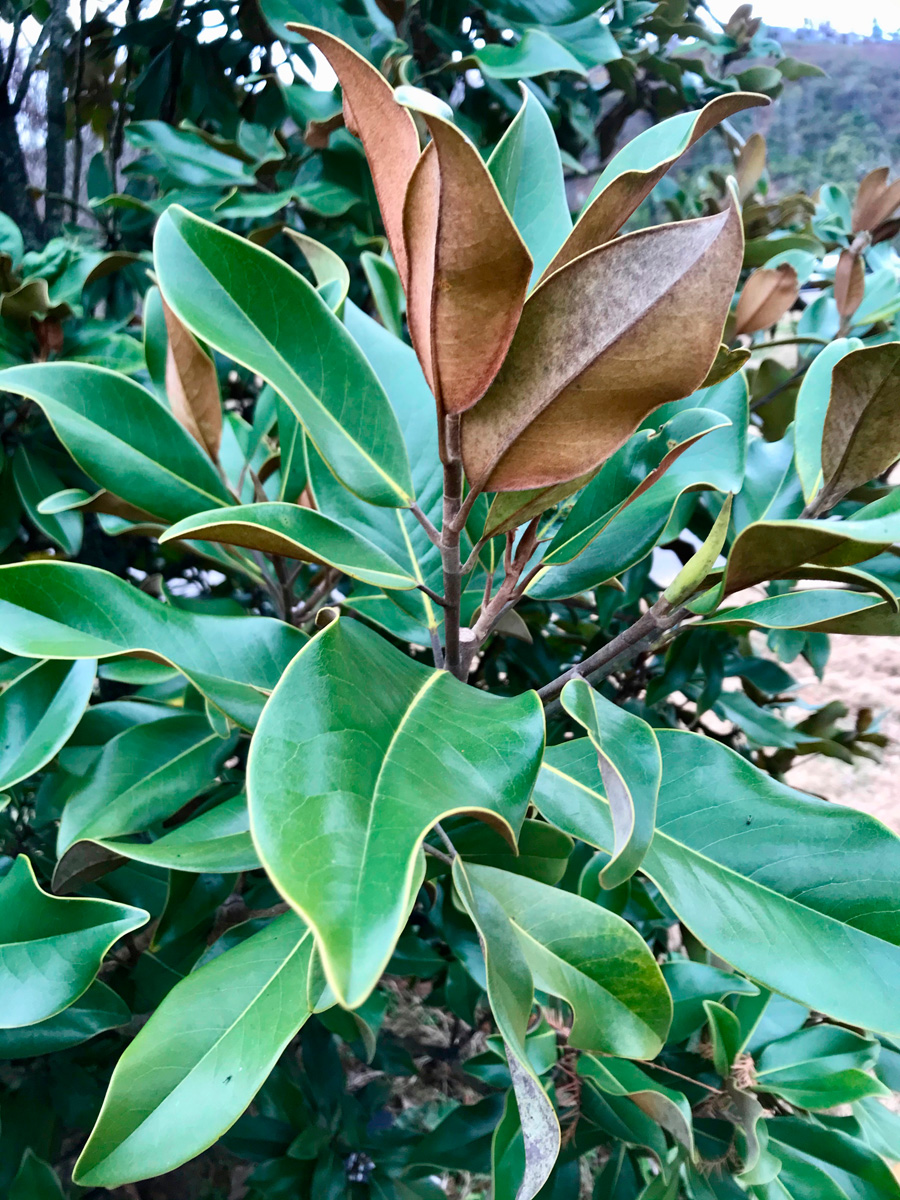 Southern magnolia (Magnolia grandiflora, Zones 7–9) continues to be popular for use as winter greenery. There are several great cultivars to choose from; however, I suggest you choose one whose leaves are dark green above and cinnamon brown underneath. 'Bracken's Brown Beauty' is a great one because of its speed of growth and beautiful foliage. Miss Chloé® is an additional fast-growing cultivar with a leaf size that is ideal for use in larger applications.
Yaupon holly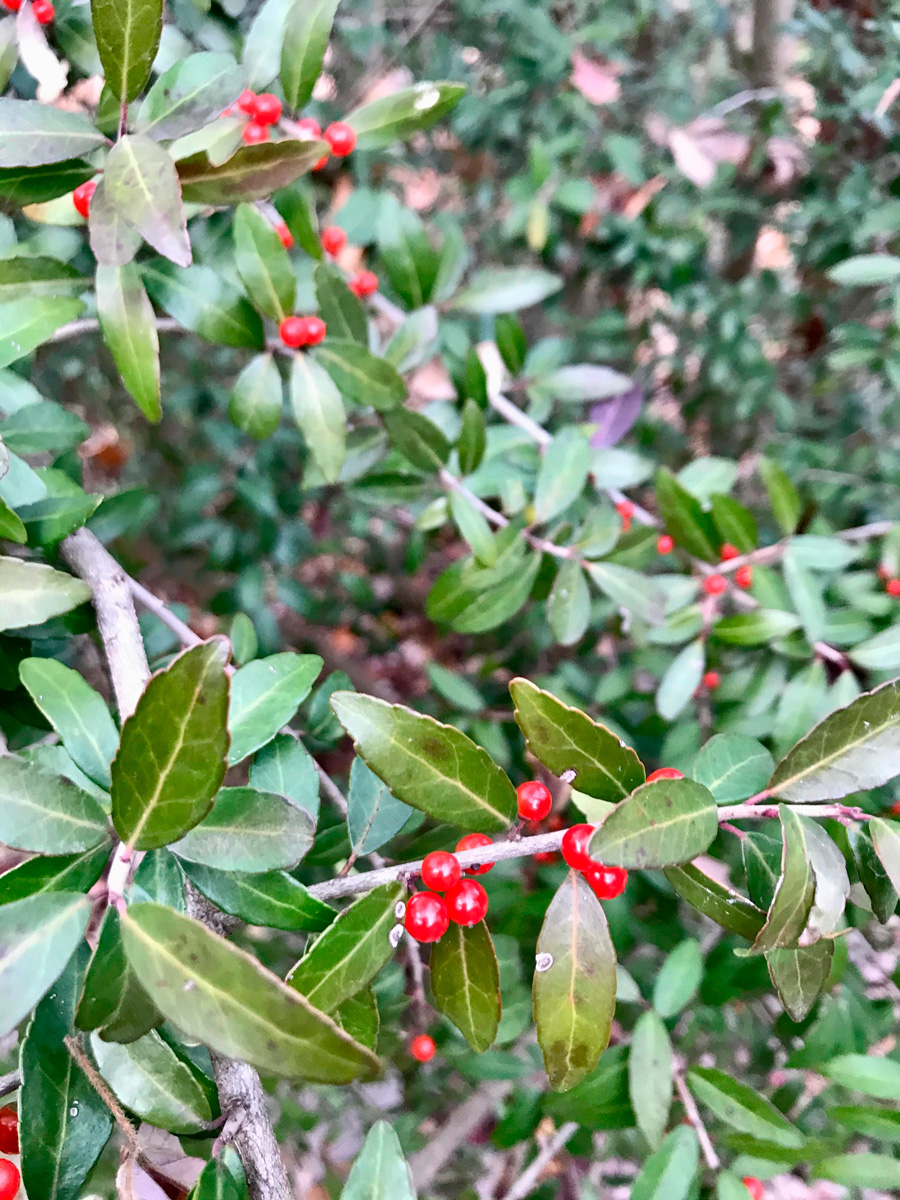 Yaupon holly (Ilex vomitoria, Zones 7–10), which is perhaps one of the best Southern native hollies, makes wonderful filler greenery to stick in existing containers. Just cut stems and place directly in containers. Additionally, its finer texture incorporates well with other cut stems. In the garden, use it as a background screen in a variety of landscape conditions.
Red-twig dogwood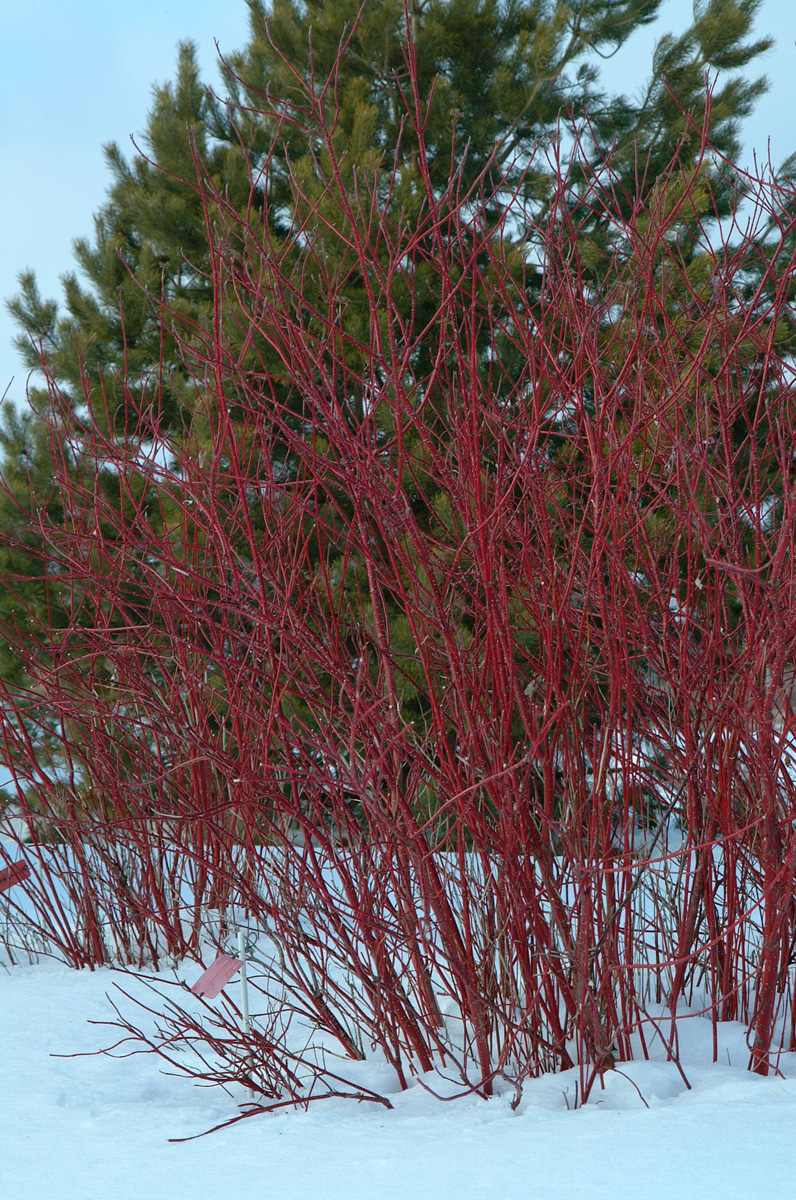 Red-twig dogwood (Cornus sericea, Zones 2–7), which is native to much of North America including the upper South, is a colorful addition to any arrangement. Bright red bare stems complement any greenery flawlessly. In the landscape, red-twig dogwood is relatively short-lived. However, it propagates easily and is typically available at garden centers. Young stems always show the best color, so a yearly cutback is recommended.
—Andy Pulte is a faculty member in the plant sciences department at the University of Tennessee.