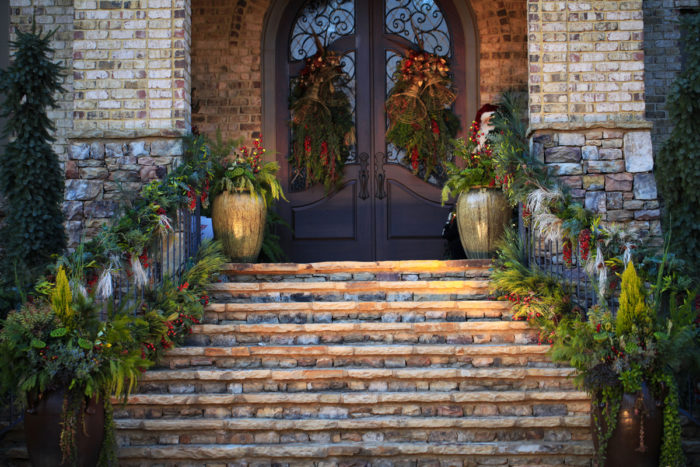 Today and tomorrow we're visiting Brenda Addington's garden in Georgia, where she creates beautiful holiday decorations in part from materials from her own garden.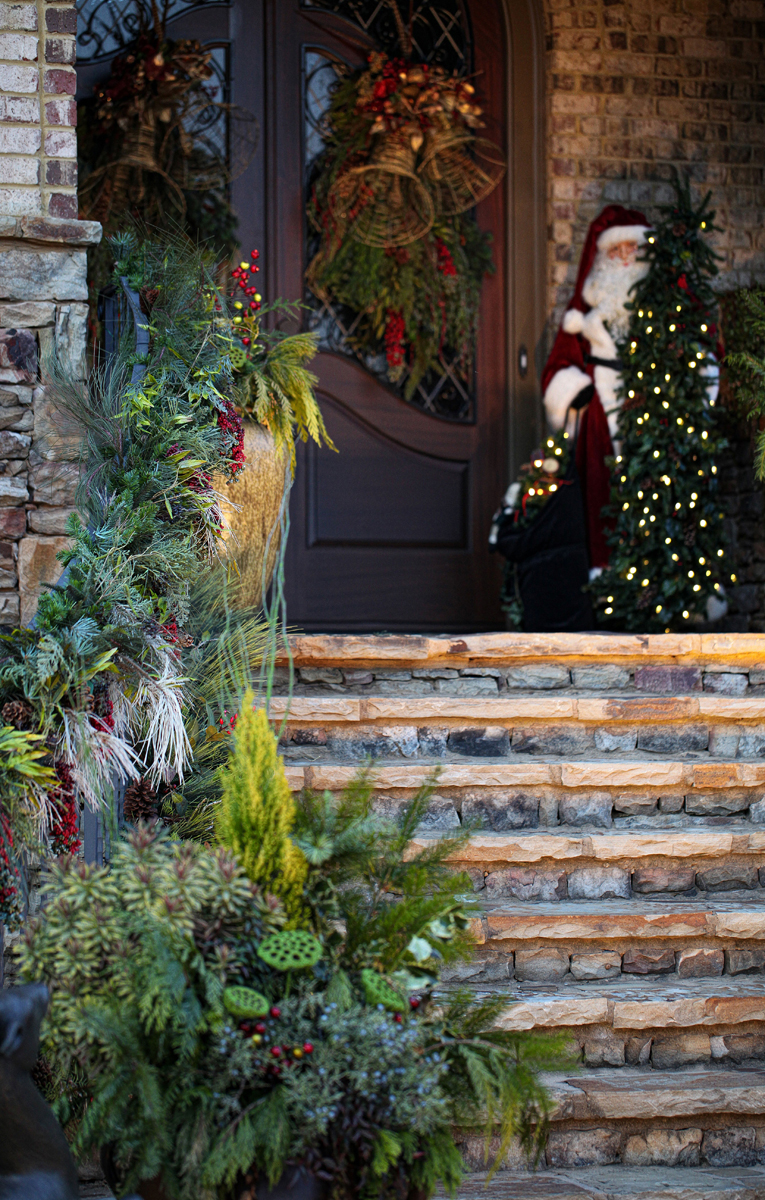 Brenda says, "To me, nothing says Christmas more than the fragrance and color of fresh greenery. Every December, I look around my garden and start collecting fresh greenery to inspire my holiday creativity for my outdoor containers.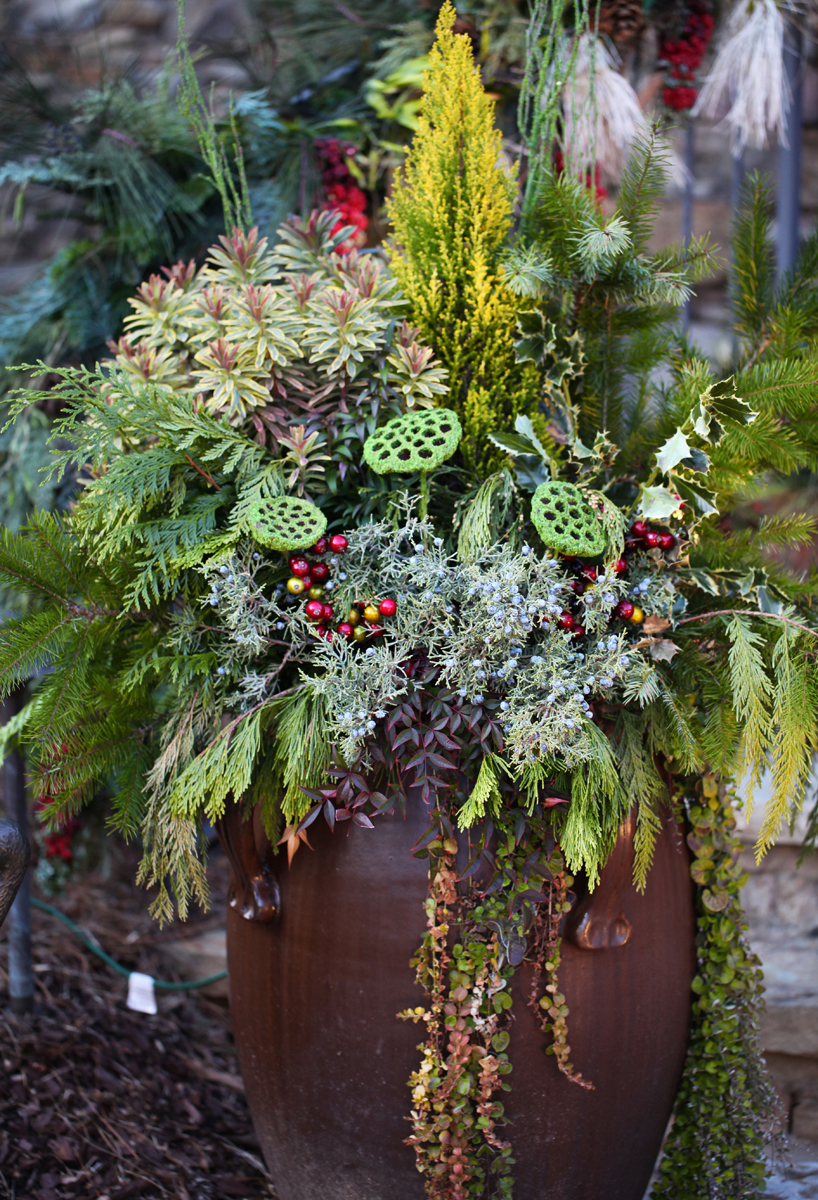 "Holly, cedar, cypress, nandina, pine, boxwood, and magnolia are all abundant in my southern garden. I also mix in with my natural greenery some 'faux' greenery to add fullness and longevity to my garden holiday decorating. Using fresh evergreens from your garden is an inexpensive way to decorate. Also, heading to your local nursery and asking for some inexpensive 'leftovers' helps too. Keeping my containers watered (and misted if it hasn't rained) keeps my greenery looking wonderful till the New Year."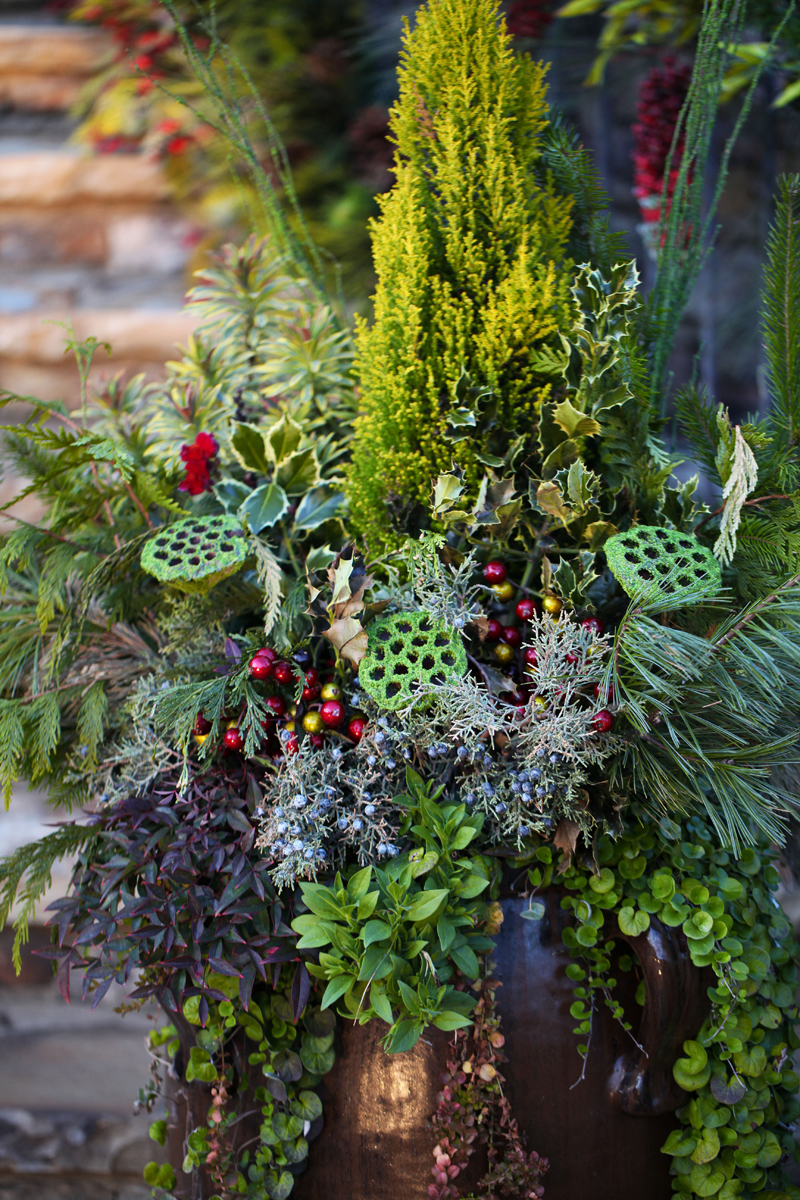 Brenda, you are amazing. Stay tuned for even more tomorrow, everyone. In the meantime, finish up that Christmas shopping!!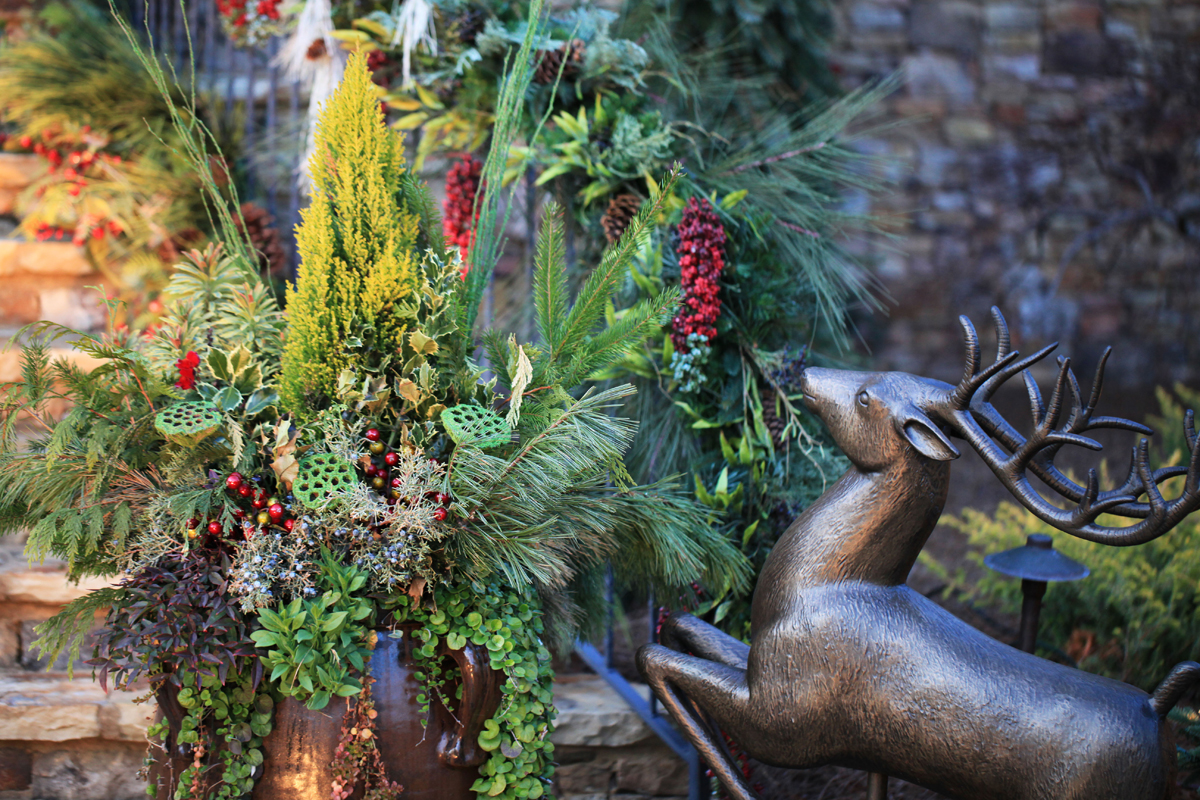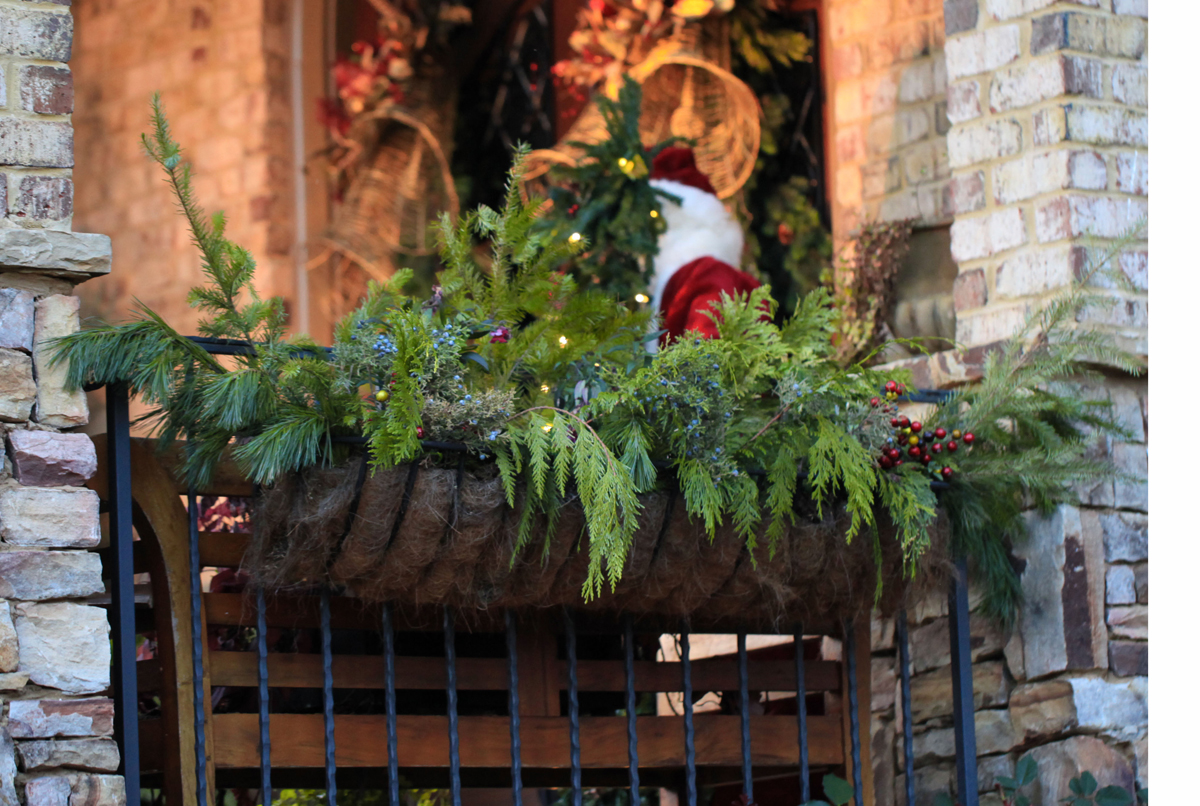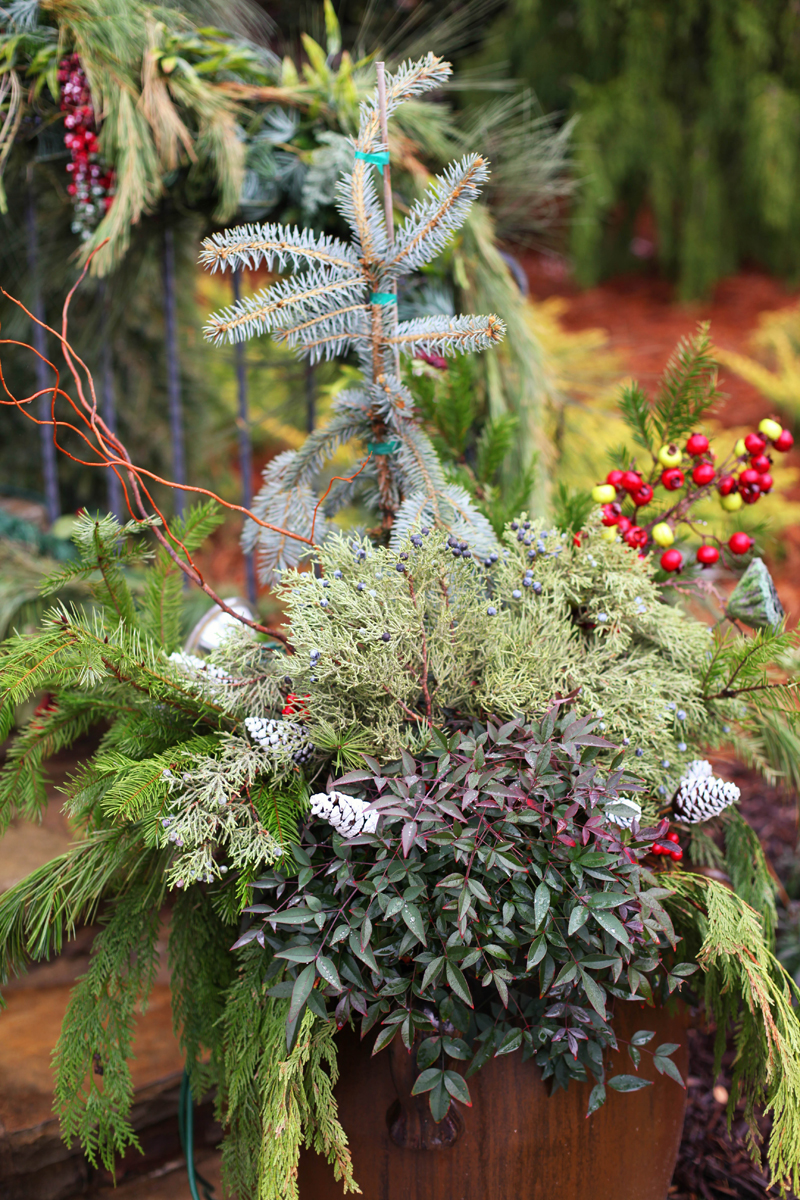 Want us to feature YOUR garden in the Garden Photo of the Day? Want to see every post ever published? CLICK HERE!
**Check out the GPOD Pinterest page, where you can browse all the post in categories…fun! CLICK HERE!**