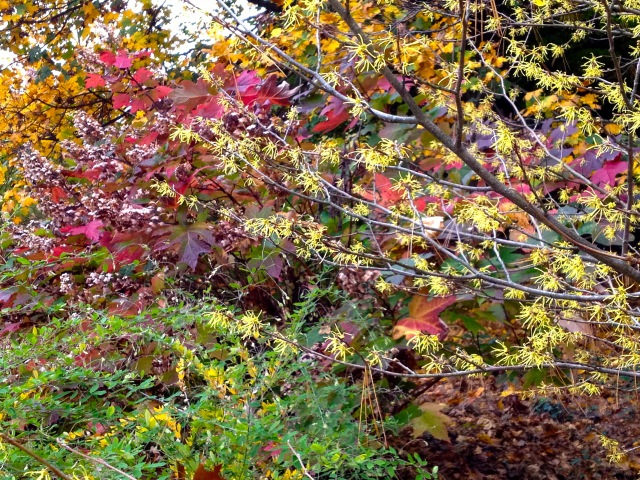 Today's photos are from Constance Hoge. She says, "I live in Westminster, Maryland. That's the middle of the state, and they just upped our zone from 6B to 7A.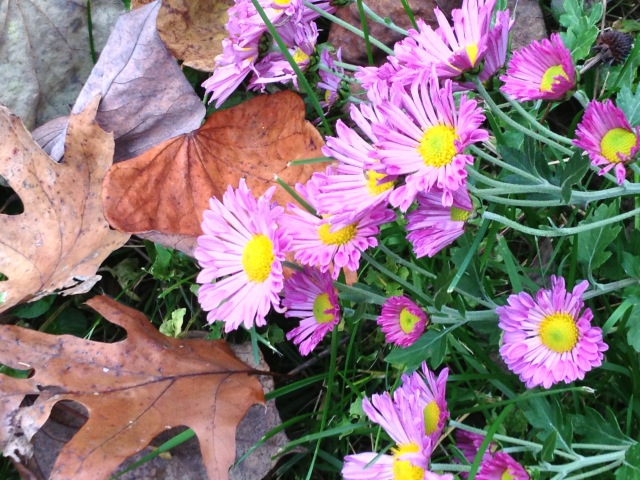 "I have about 1/3 acre, in town.  My bent is toward native plants, though not exclusively. Trees are my passion. I quit mowing the back half of my yard 3 summers ago and have an ever-changing progression of native perennials and biennials back there.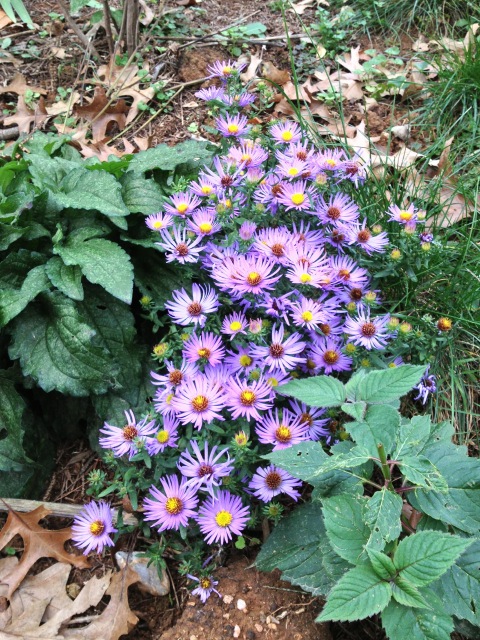 "I have been gardening here since 1994, in rocky clay-loam up on a ridge. We get hot and dry, dry, dry in the summer.  I'm always looking for fall color and have succeeded pretty well at that."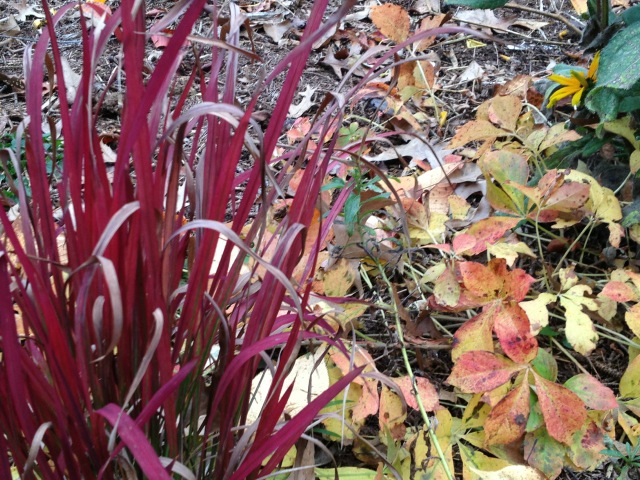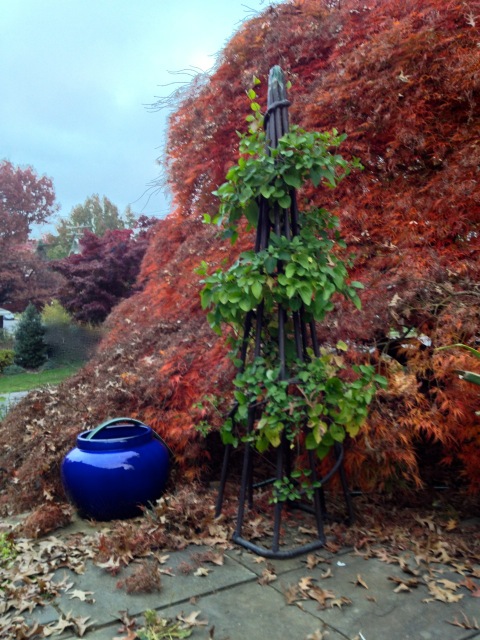 >>>>>> BOOK GIVEAWAY PART 2!!
Hey all–there are 3 books left for another giveaway.
50 Beautiful Deer-Resistant Plants by Ruth Rogers Clausen
Front Yard Idea Book by Jeni Webber
The Year-Round Vegetable Gardener by Niki Jabbour

So let's do it! I'll choose randomly from everyone who sends me garden photos by this Friday to win your choice of the remaining books (last photo), plus a mystery bonus! (Hint–it's from one of our sister publications). Email hi-res photos and a description of your garden and what you're showing us to [email protected]. I can't wait to see what you send!
Want us to feature YOUR garden in the Garden Photo of the Day? CLICK HERE!
Want to see every post ever published? CLICK HERE!
Want to search the GPOD by STATE? CLICK HERE!
**Check out the GPOD Pinterest page, where you can browse all the post in categories…fun! CLICK HERE!**