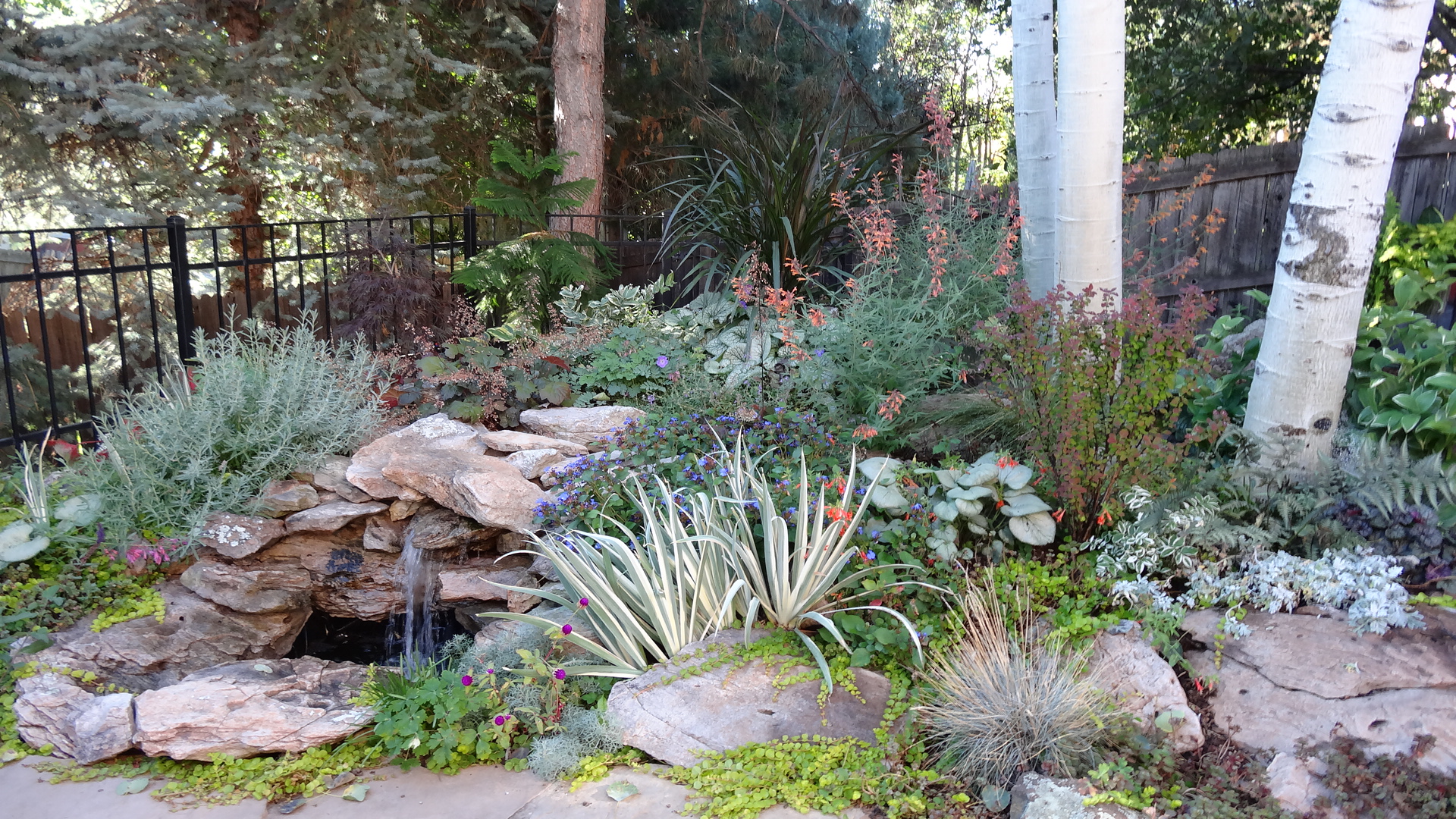 It's been over a year since we last visited Sheila Schultz's garden in Denver! I was so happy to see new photos of her garden in my inbox yesterday. 

Sheila says, "Hey gardening friends, I figured it was about time to send some photos of my gardens and containers to GPOD, it's been quite a while. We moved to Denver from the Chicago area 9 years ago and my style of gardening changed dramatically. I was used to shade gardening, ample rain, and more-than-desired humidity. Denver is considered a high plains desert so we have intense sun, typically low rainfall amounts, and very low humidity. It has been quite the learning curve, especially when you add in all the different micro-climates in my gardening areas!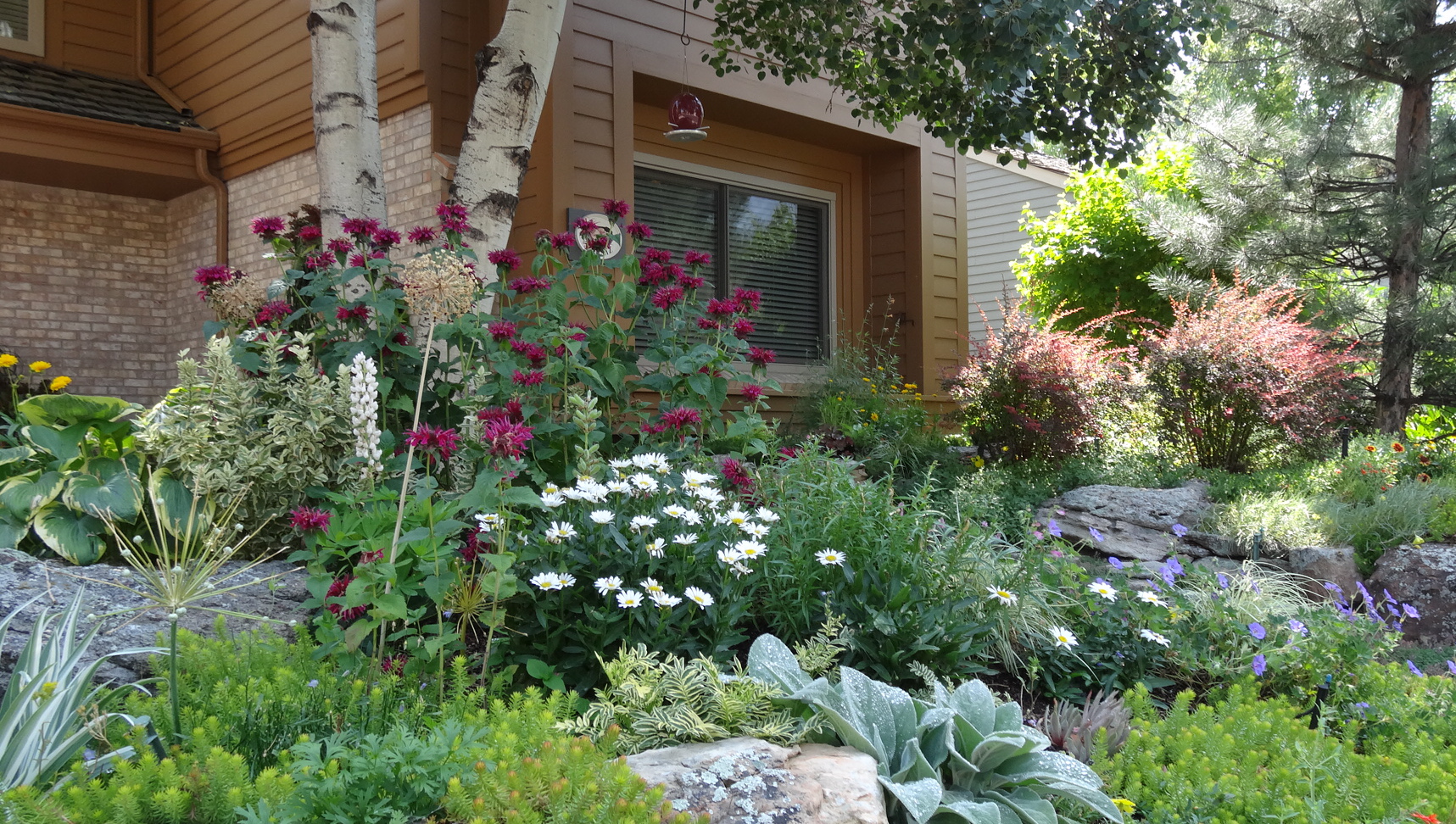 We re-landscaped our tiny backyard within months of moving in mainly out of necessity since it was home to a broken basketball court. The 20×60 space was replaced with a flagstone patio and two gardens. The front yard followed the next spring, and my rock gardening passion was born.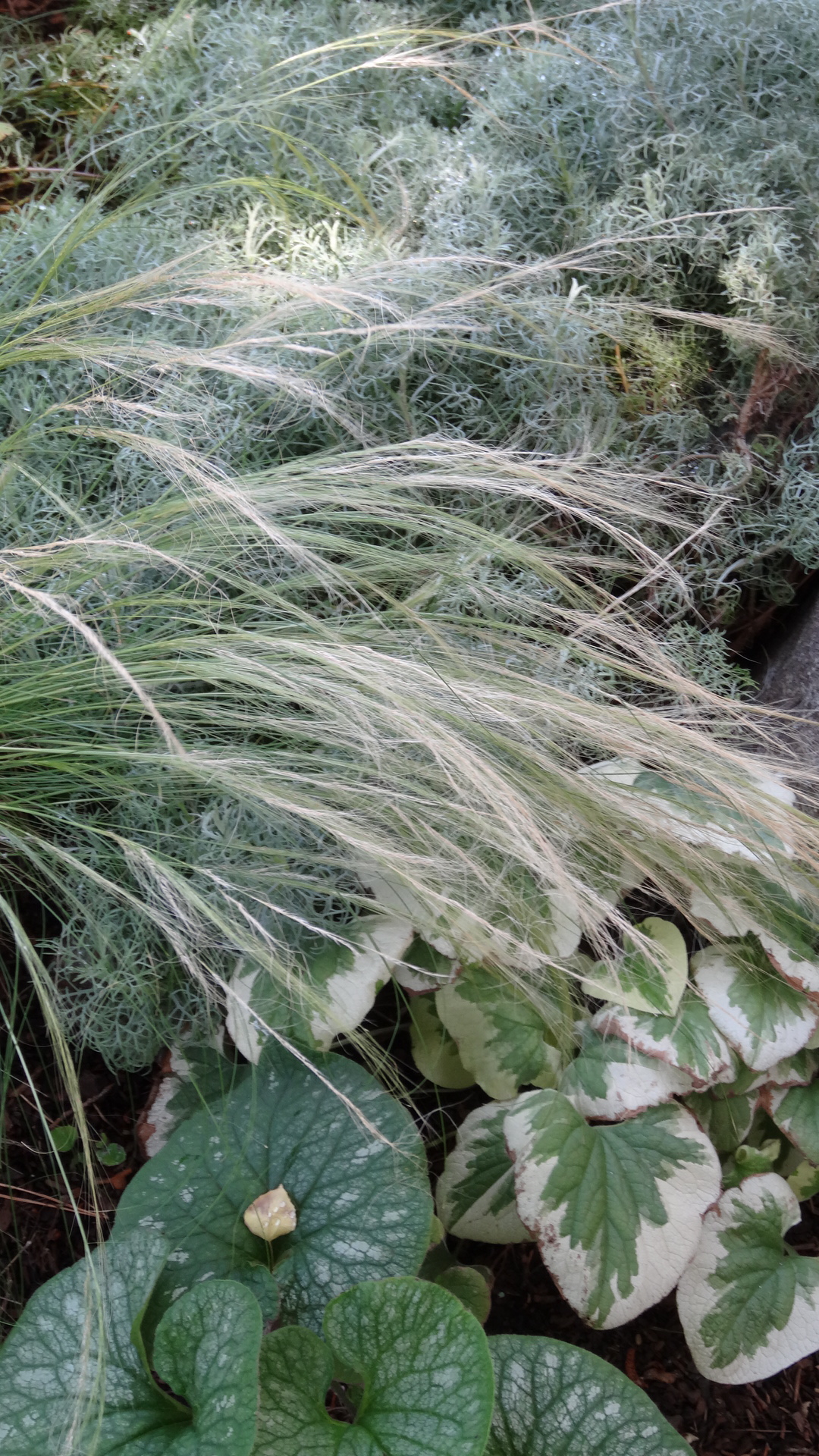 These gardens were my first to design even though I had gardened for years. My initial goal was to try as many new sun plants as possible, the hotter the colors the better. As always in gardening, some lived and some died. The good thing is that I have yet to run out of new possibilities to try!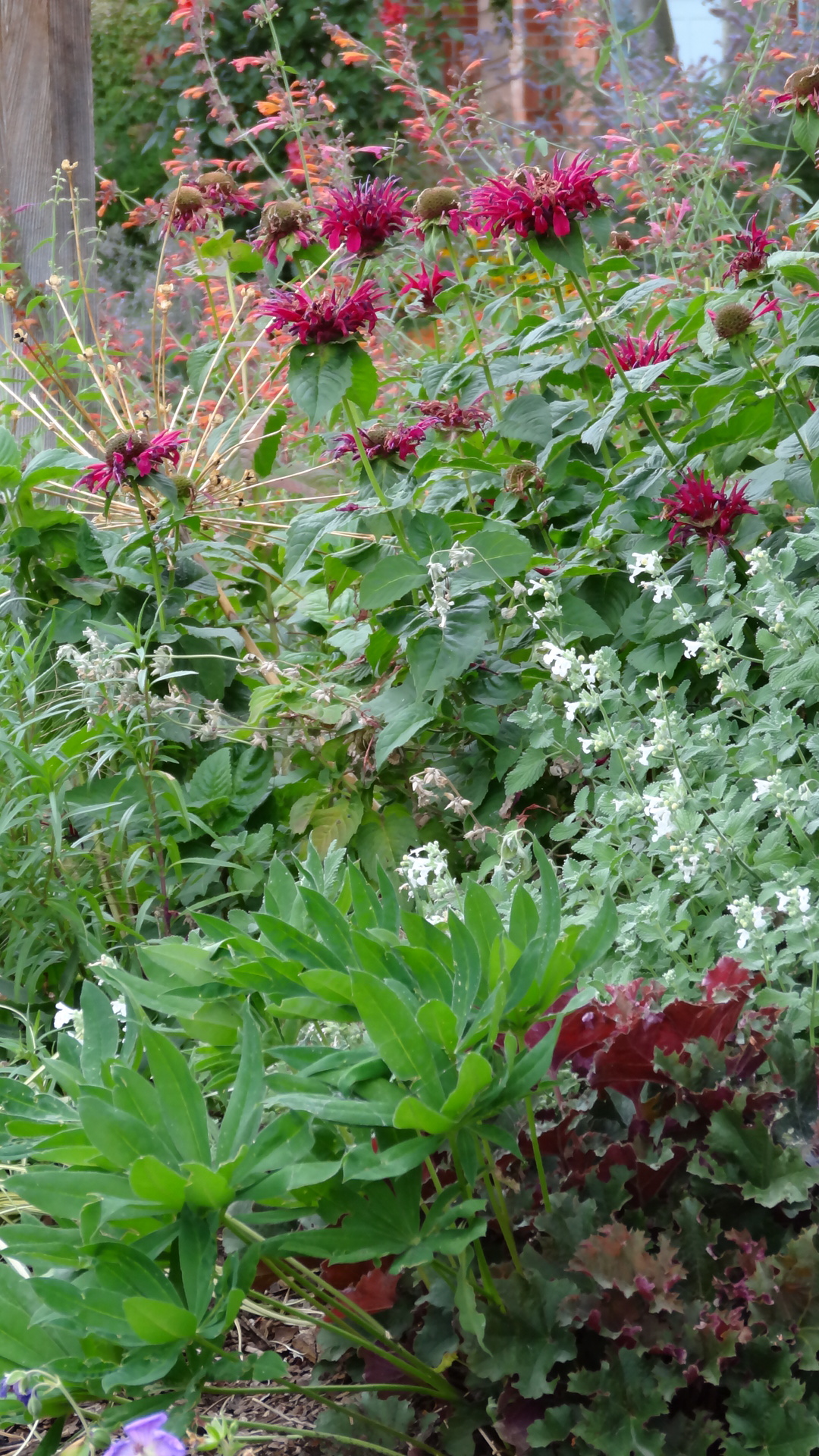 I freely admit to being a plantaholic, but I am trying to be far more thoughtful in using low water plants. In the hottest of summers, watering 3 times a week is sufficient for my beds, but my goal is getting it down to 2. Having no grass is very helpful in our drought ridden area."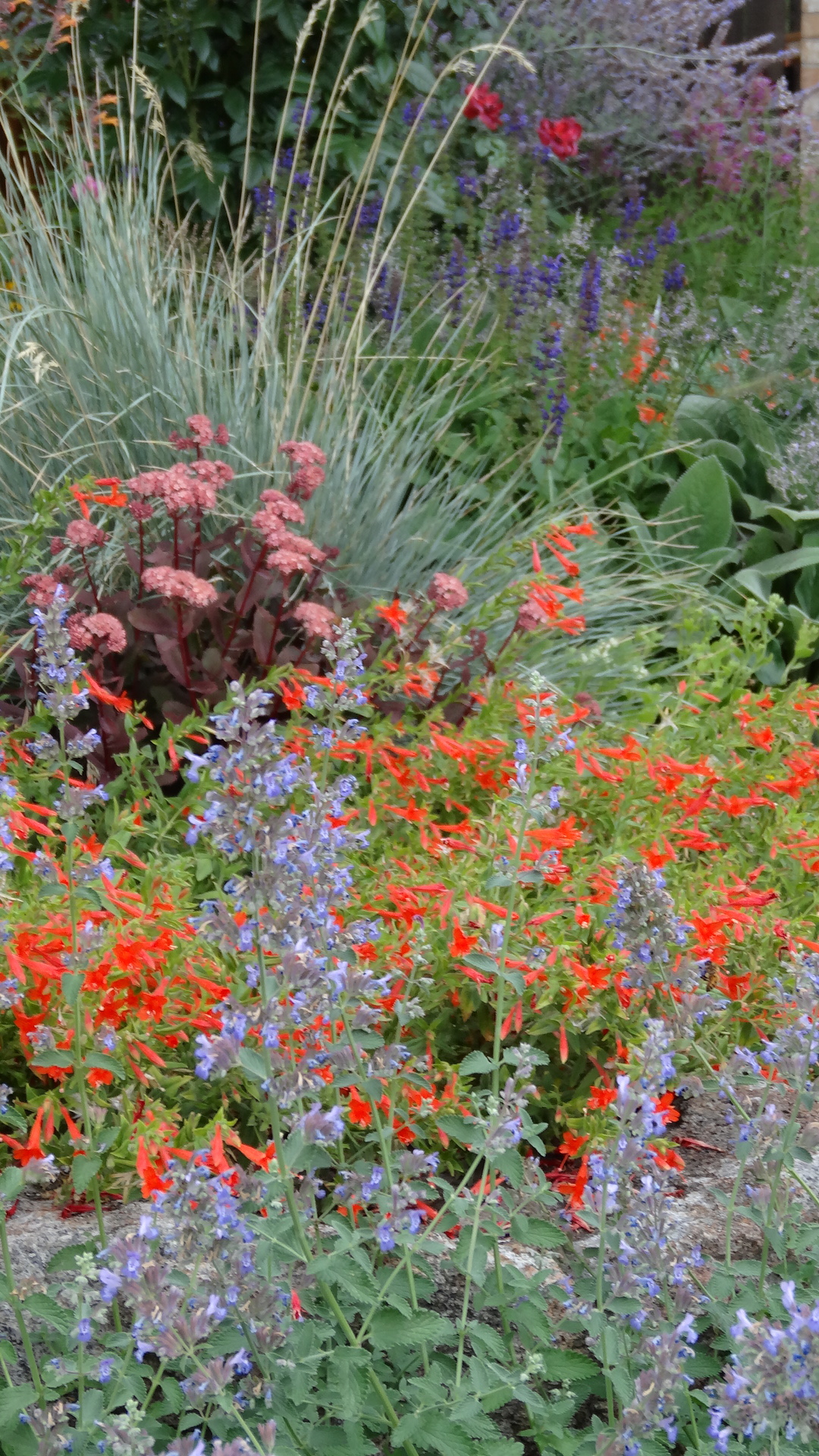 Everything is sooooo lovely, Sheila! ***Tomorrow we'll get a tour of Sheila's container creations!****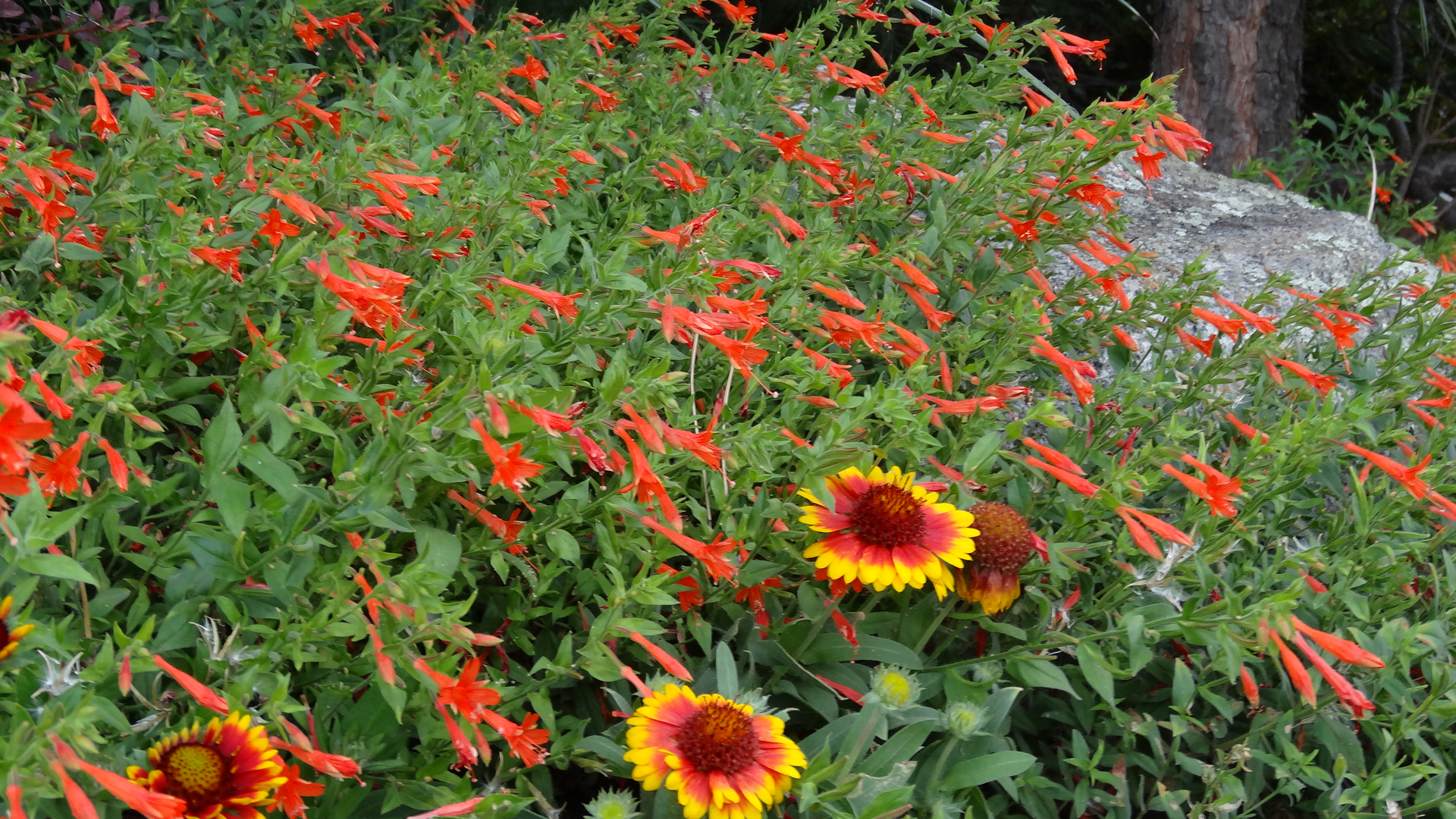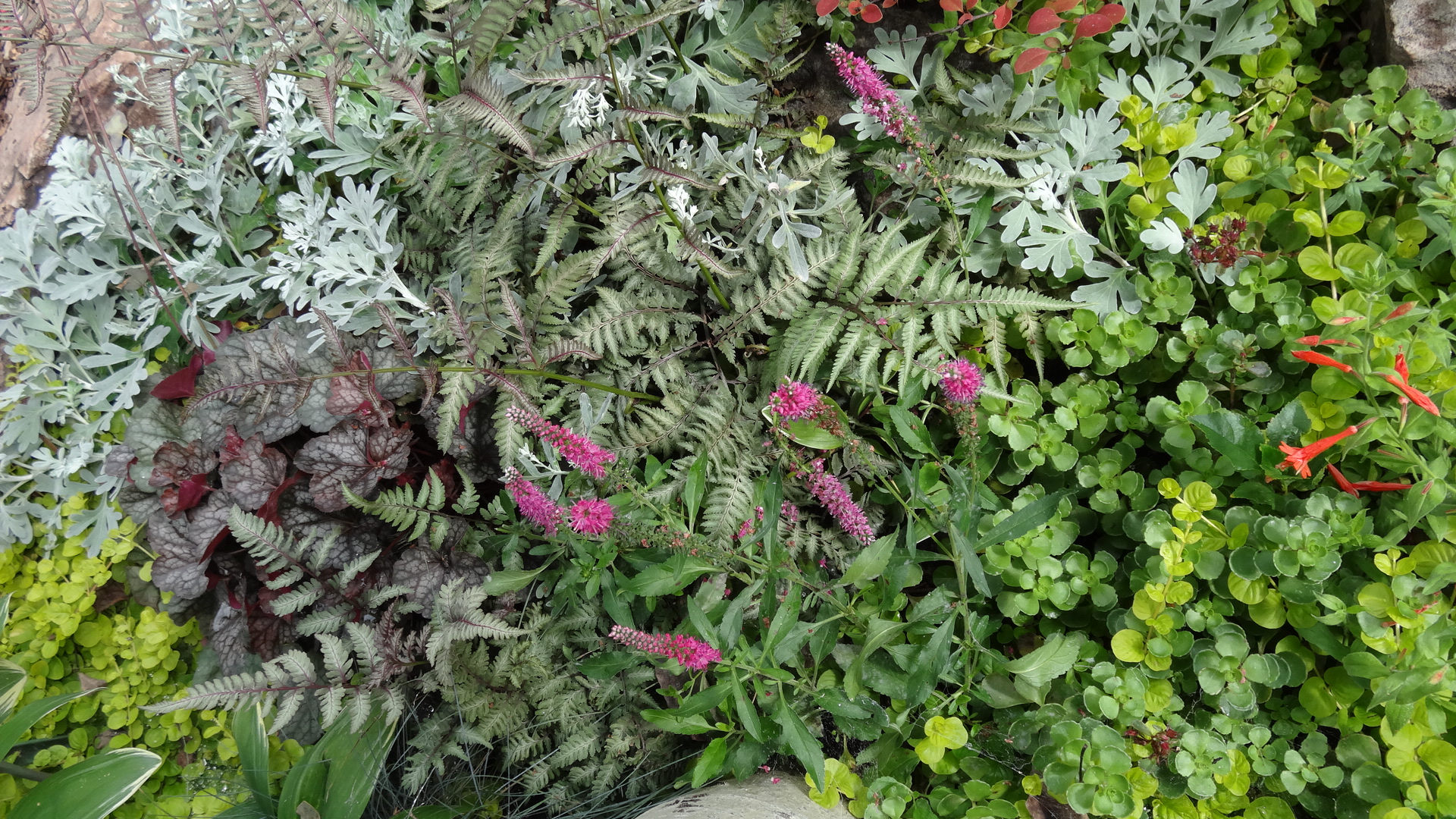 Want us to feature YOUR garden, or a garden you've recently visited, in the Garden Photo of the Day? CLICK HERE!
Want to see every post ever published? CLICK HERE!
Want to search the GPOD by STATE? CLICK HERE!
And last but not least, Check out the GPOD Pinterest page, where you can browse all the post in categories…fun! CLICK HERE!