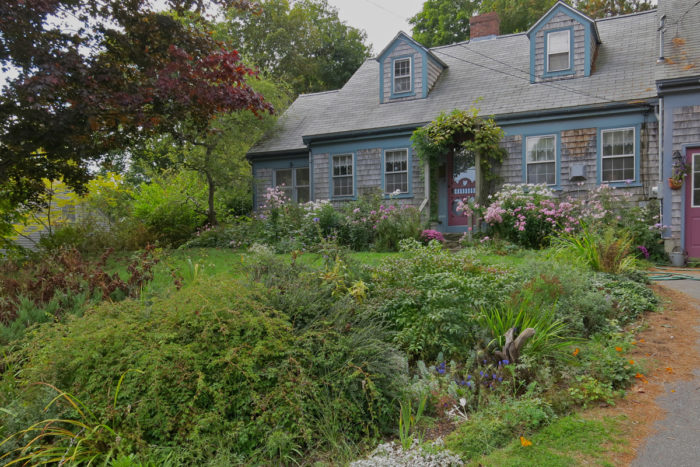 Today's photos are from Jane Donelon up in Maine. We've visited Jane's garden twice before (refresh your memory HERE and HERE), but we've never seen her house before!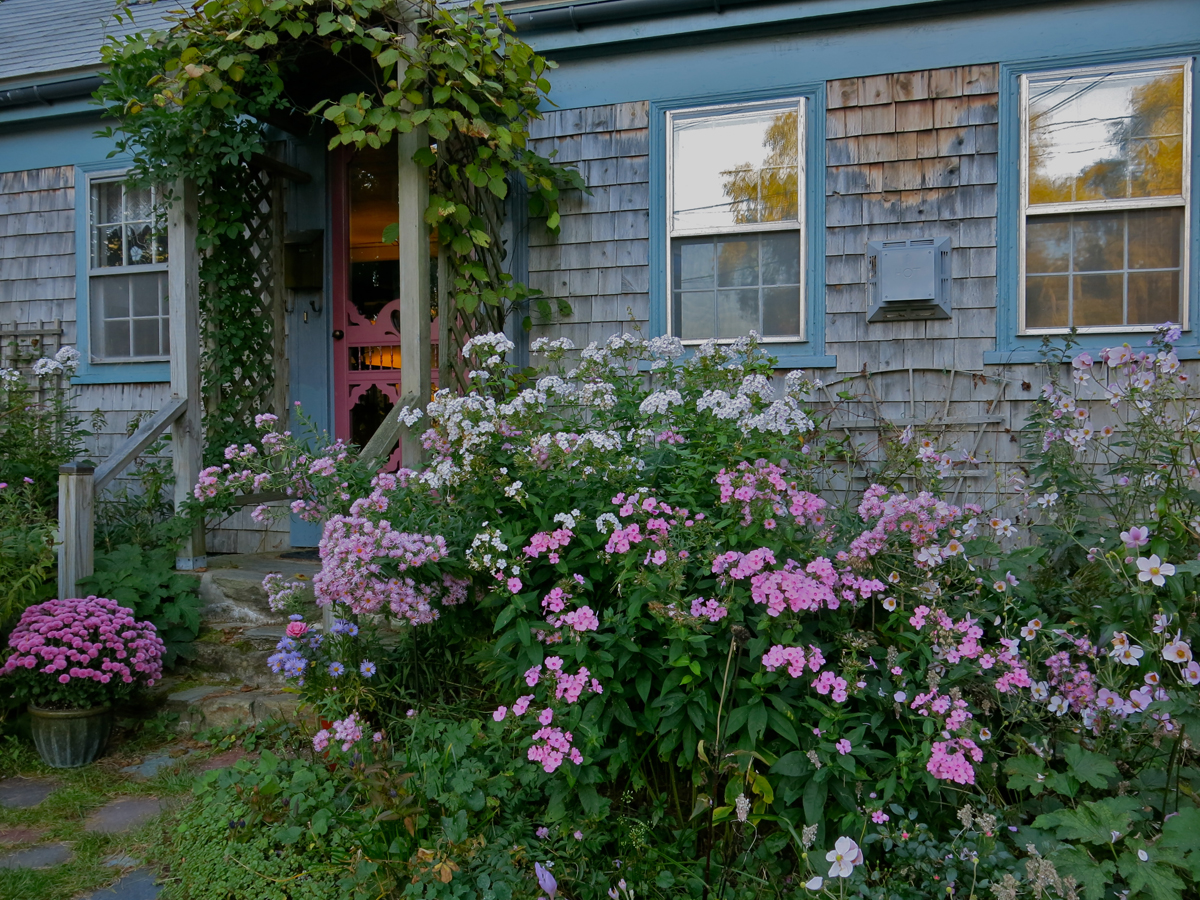 She says, "Thanks to our lovely warm fall there is still quite a bit blooming in my Maine garden. And the small critters visiting it are busy, too.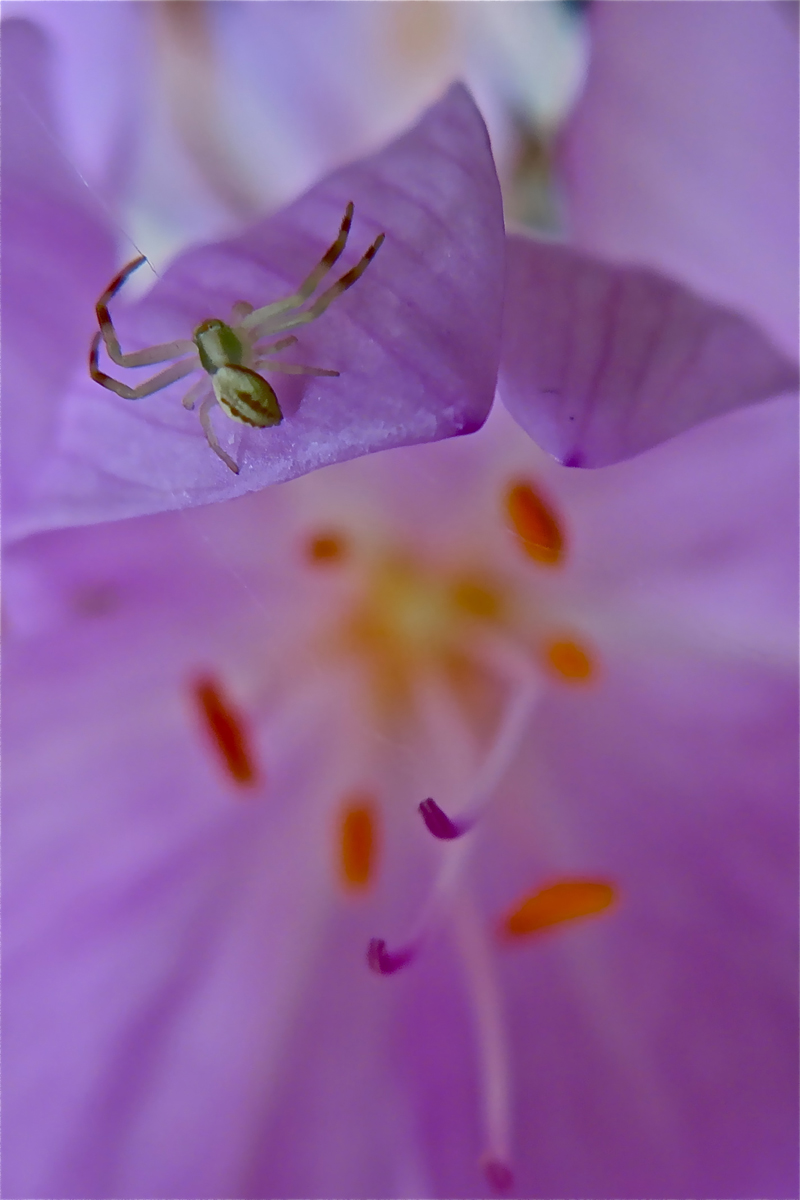 "These photos were taken in late September. The first two are of my entry garden. Pink and lavender anemones, asters, phlox, and a few late roses are abuzz with bees. On a pink colchicum a tiny pale green spider tried unsuccessfully to avoid having its picture taken.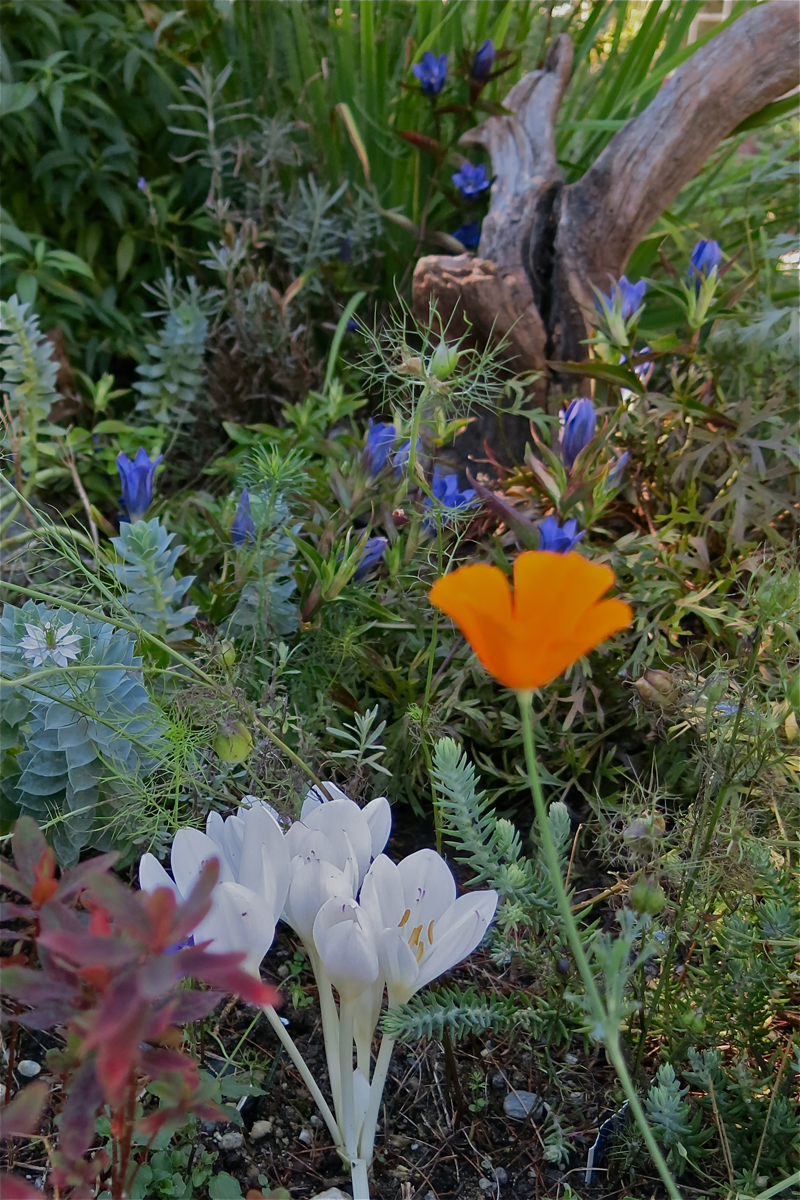 "Along the driveway in a small rock garden, a white fall crocus blooms along with blue gentians, an orange poppy, and a white nigella. Clematis pitcherii, long-blooming and late, is still alive with bumblebees who fit perfectly into their small nodding purplish bells. Bright yellow patrinia and the graceful red wands of Persicaria 'Lance Corporal' bring a burst of welcome color to a rear border just as the leaves are beginning to turn."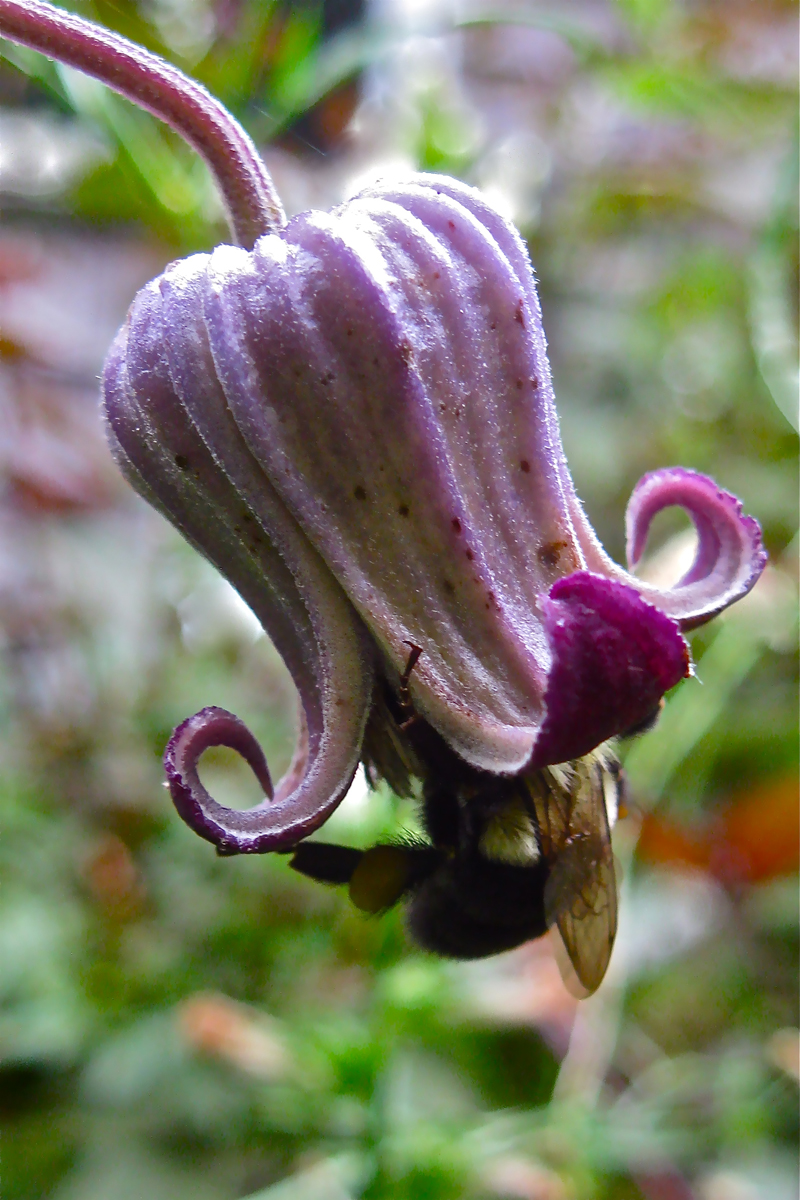 I adore your garden, Jane. It's got a touch of wild to it, and cottagey vibe that makes it feel timeless. Thanks so much for the update!
**** The push is still on–get outside and take some last minute shots, or compile a few you took earlier in the season. I'll be eternally grateful…. Email them to [email protected]. Thanks! ****