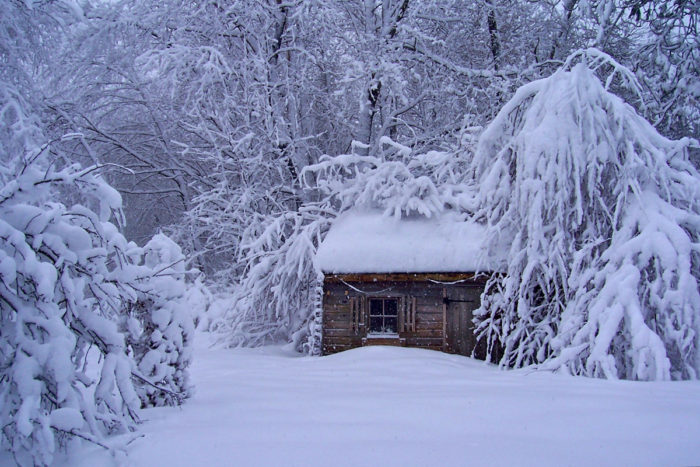 Today's photos are from Jane Donelon in Maine. She says, "For the past 50 years I've been living and gardening in Maine. I'm an avid gardener, as are both of my grown children, and we have fun gardening together when we visit each other. They've helped me with some big projects you'll see. I LOVE viewing all the garden COLOR you've been featuring lately, but here in Maine, it is still winter…storming outside at this very moment! Although I love gardening in every season, I especially appreciate the beauty that a snowy winter brings to our long season. I'm sending you a few photos of my back garden in winter.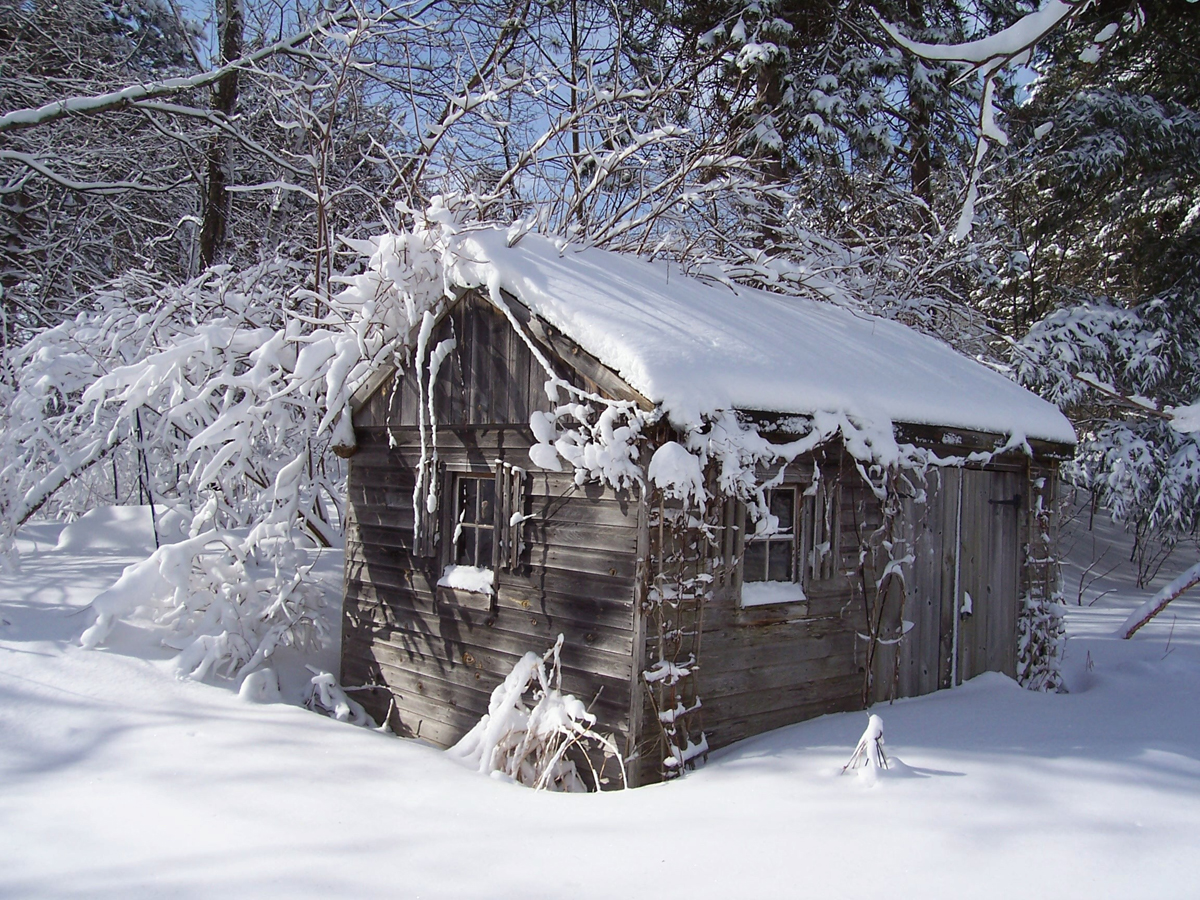 "My garden shed practically disappears beneath the arched, snow-laden boughs of the birch that thrives in the adjacent bog. The snow makes the vines of clematis, golden hops, and wisteria covering the shed look like frosting on a cake. After each storm I hurry outside in hopes of capturing the delicate shadows reflected on the fresh snow….like the arbor. Through it you see a gate to the woodland built by my son from driftwood he found at a nearby beach. Nearby is the wildflower circle my daughter created for me on Mother's Day many years ago. My earliest hellebore is planted here with other spring treasures. This elegant hellebore, 'Winter Rose', is often in bud in late December. Its lovely blooms of white and pale pink deepen and usually last well into May, making it the longest blooming flower in my garden.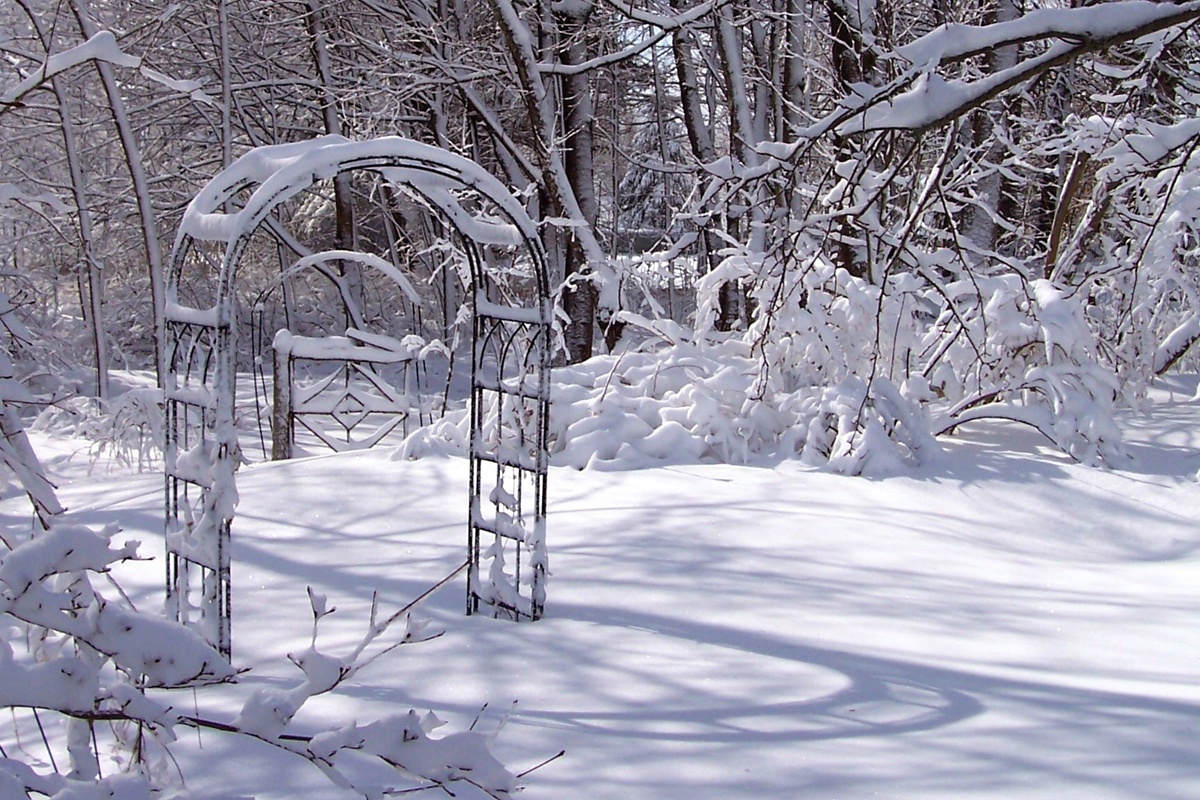 "The sun sets over the back hill where the woodland path carved by my son is now covered with deep snow. Below it hydrangea blossoms laden with snow drape toward the stone fireplace. Here I set my indoor plants in the summer and bird houses in the winter. Looking out through my sunroom window is an overview of the left rear garden from the inside-out on a stormy day.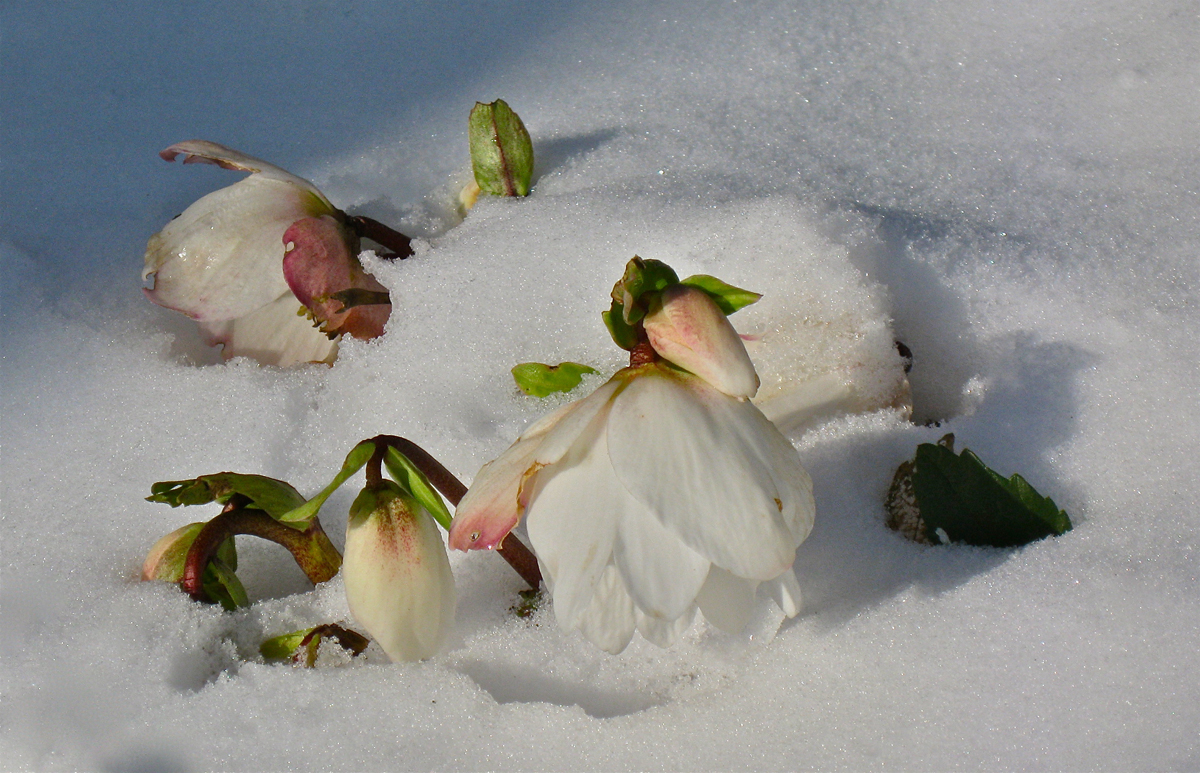 "And finally, what happens in spring: below the birch (now more upright) the bog fills up with Primula japonica cvs., which have naturalized themselves, Caltha, Euphorbia, Persicaria bistorta 'Superba', Trollius, Filipendula 'Aurea' and 'Variegata' , Rodgersia, ferns, and hostas, as well as other bog-lovers. On the hill behind, solomon seal blooms with azaleas in many intense shades… COLOR, at last!"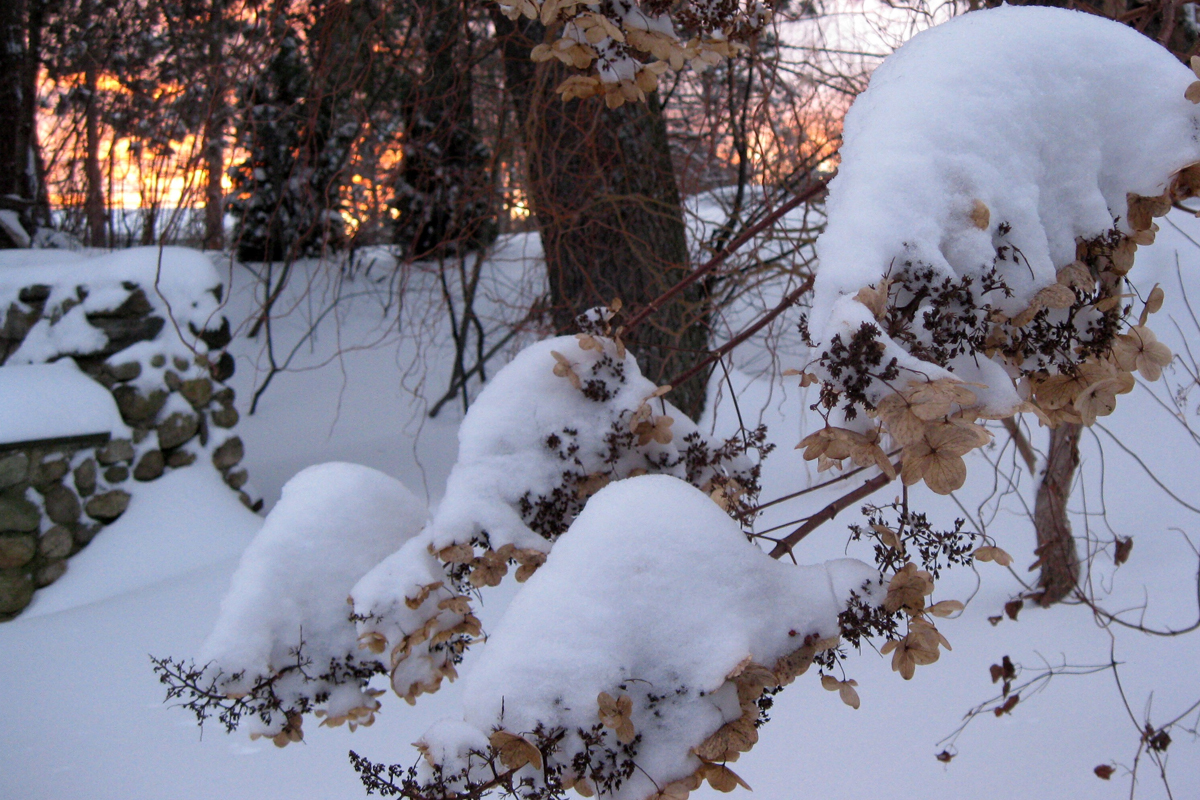 Jane, your words are just as beautiful as your garden. What a wonderful winter garden, followed by a spectacular vision of spring! The contrast is breathtaking. Thanks so much for sharing.