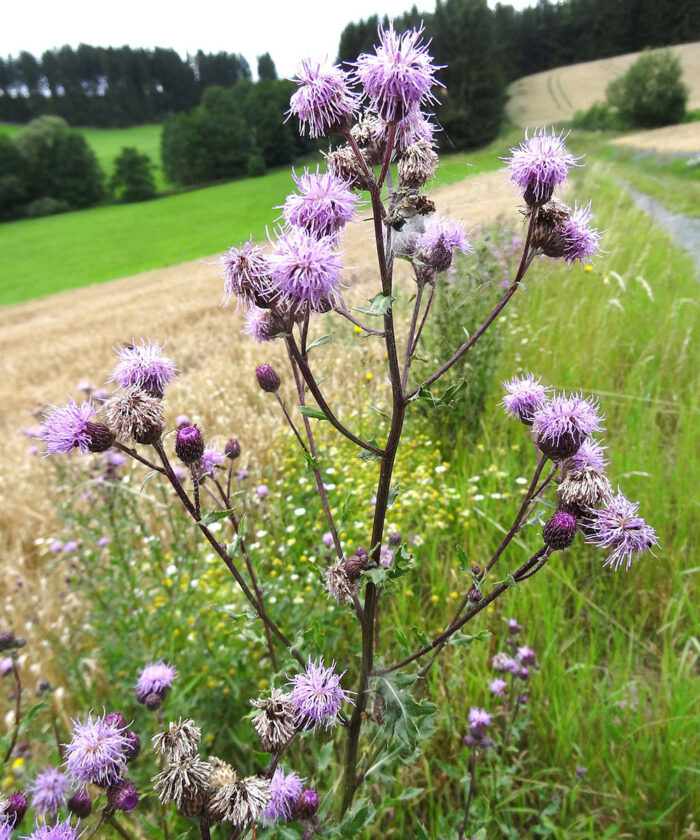 I am fortunate to live with open space adjacent to my backyard. It provides beautiful views and access to nature and abundant wildlife. The only negative aspect is the presence of invasive plants and noxious weeds that live among the native plants and continuously find their way into my garden. According to the Colorado Department of Agriculture, "Noxious weeds are non-native aggressive invaders that replace native vegetation, reduce agricultural productivity, cause wind and water erosion, and pose an increased threat to communities from wildfire." On a quick stroll last weekend, I found three types of noxious weeds in abundance behind my yard: Russian olive, Canada thistle, and leafy spurge. Here's how to remove these three invasive plants from Mountain West gardens.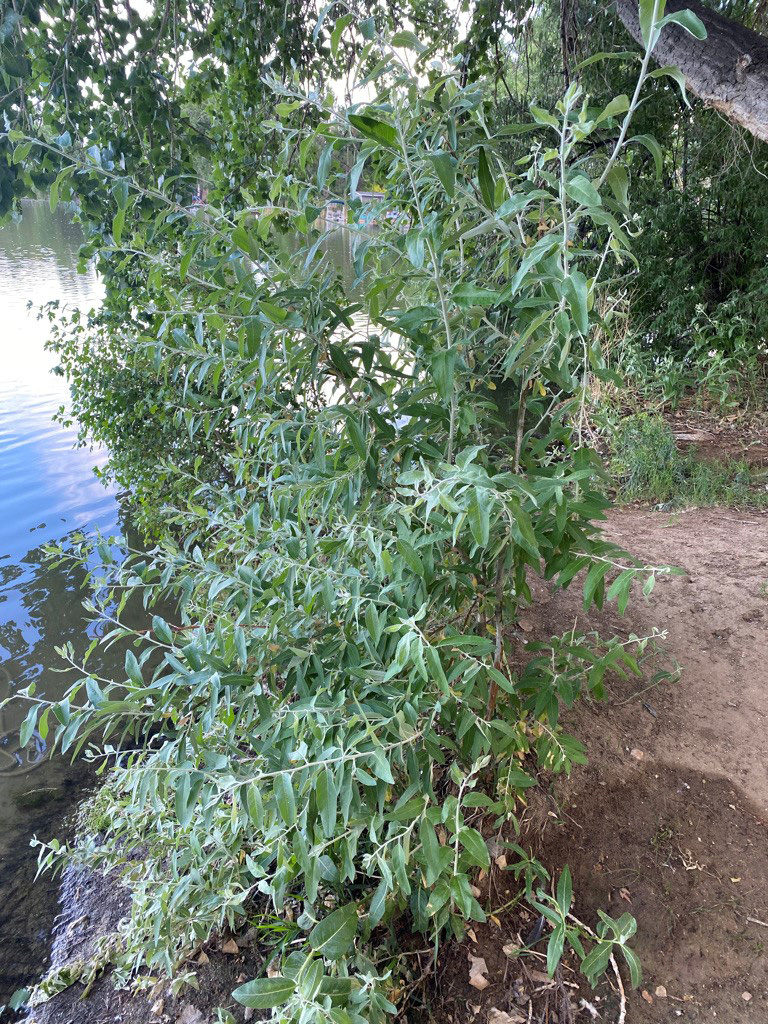 Russian olive
Elaeagnus angustifolia, Zones 3–7
I remember selling this plant many years ago when I worked at a nursery in California. Times have changed, and this plant has become invasive in the natural environment since then. Russian olives, which are native to Europe and western Asia, can grow to 30 feet tall, especially along waterways, which is where I see them most often. They love lakes and irrigation ditches across the Mountain West. The silvery leaf color and 1- to 2-inch-long thorns are distinctive in our landscape. This tree spreads by olive-like seeds or through suckers. It is easiest to control when small by pulling seedlings before they establish. Larger trees should be cut down. You can brush the stump with an herbicide or regularly prune off the suckers to weaken the plant over time.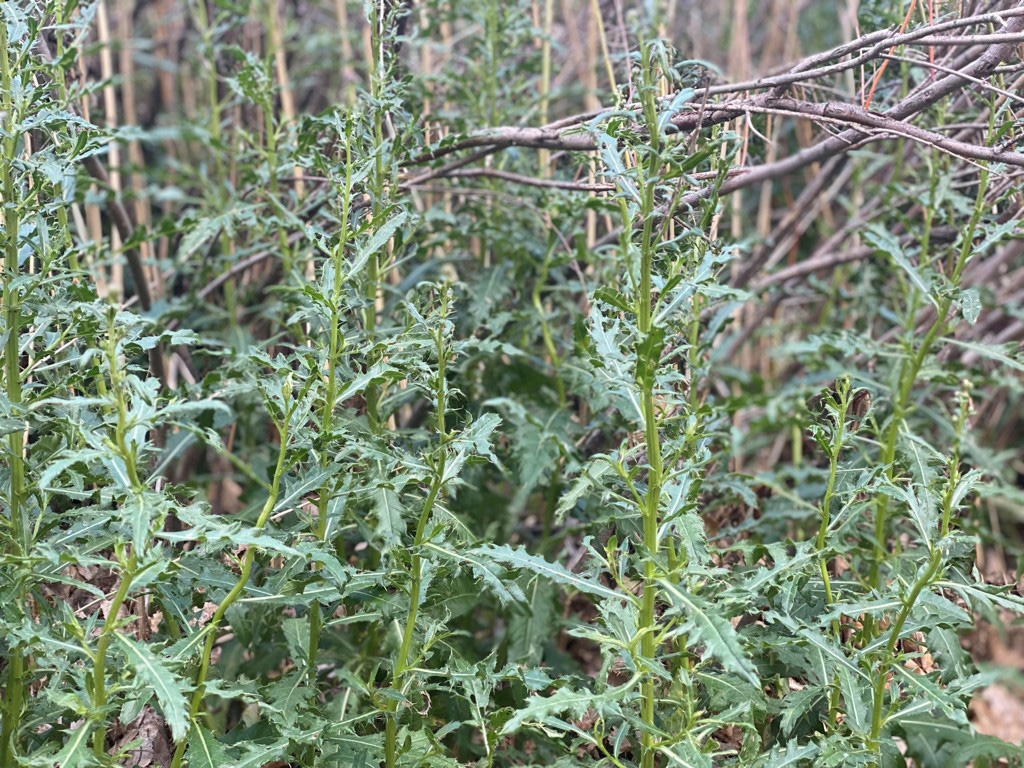 Canada thistle
Cirsium arvense, Zones 4–7
Although this plant is called "Canada thistle," it's not native to Canada at all but to parts of Europe, Asia, and Africa. This thistle is distinctive because it has multiple flowers on a stem, unlike many of its relatives with single flowers. Because of that, one plant can disperse 1,000 to 5,000 seeds! Due to its spiny leaves, pulling this plant hurts, even with gloves on. I use a two-pronged approach to control it. First, I mow before the plant sets seed and then use chemical control later on smaller, new growth. This process is helping to stop the spread, but ultimately it's a long-term strategy.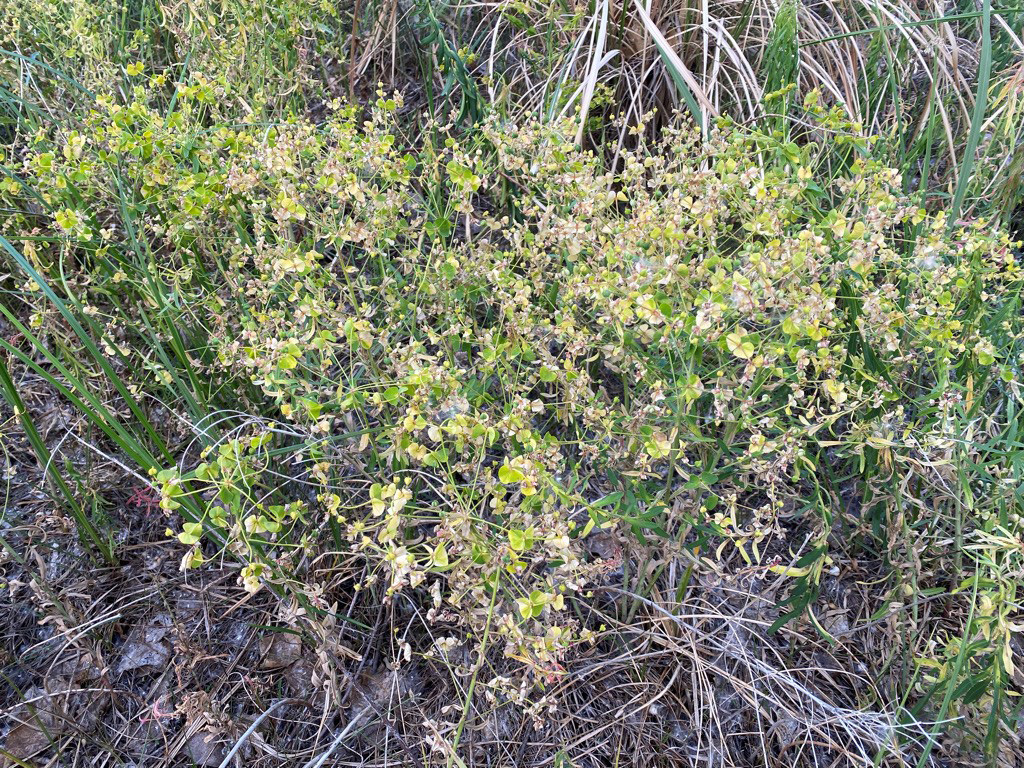 Leafy spurge
Euphorbia esula, Zones 3–9
This plant, native to Europe, is one of the first to emerge in the spring. It has tiny yellow-green flowers, but the yellow-green bracts that surround the flowers are what provides the distinctive appearance. This plant spreads by seed as well as through its extensive root system. To control this plant, our HOA mows areas where it grows in midspring before seed formation and dispersal. The goal is to keep it from spreading further. It's important to note that the sticky sap can damage eyes or irritate skin, so use caution when trying to pull it up.
Please note that that the three plants listed above are class B weeds in Colorado, which are "required to be eliminated, contained, or suppressed depending on local infestations" according to the Colorado Noxious Weed Act. For more information about the noxious weeds in your area, visit your state's Department of Agriculture website. Also, be sure to check your county or local website, or visit your local weed management office for guidelines and control strategies. These sources will provide a wealth of information for the problem plants in your area.
For more tips on dealing with invasives, check out:
And for more Mountain West regional reports, click here.
—Michelle Provaznik is executive director of the Gardens on Spring Creek in Fort Collins, Colorado.