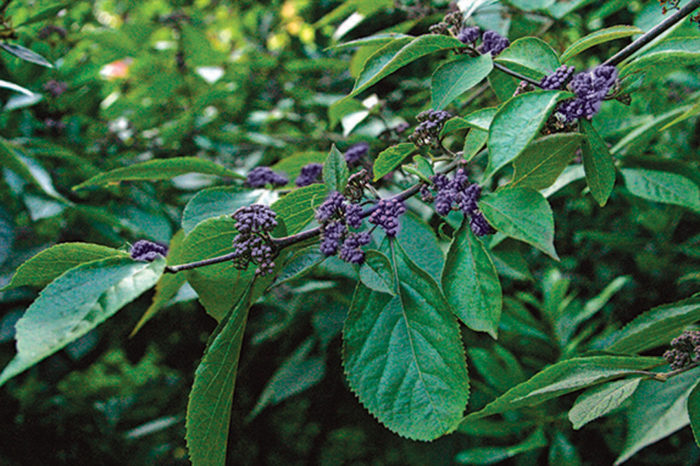 The longer I garden, the more I come to appreciate the beauty, toughness, and benefits of native plants. They provide essential food and foraging requirements for wildlife and are often best suited to local weather conditions. I wouldn't necessarily call myself a native-plant purist. I believe that finding the right balance is the key, and in some instances, mixing natives with nonnatives (or close relatives) may actually enhance the benefits to wildlife.
---
See more about gardening for wildlife.
---
'Lionel Fortescue' Oregon grape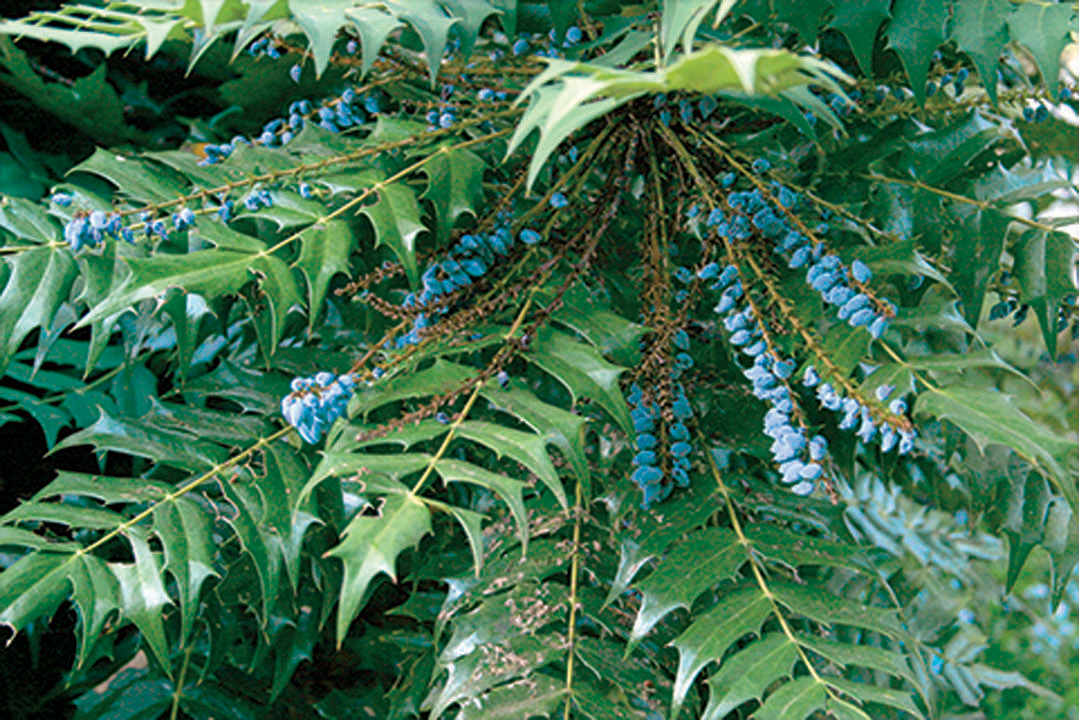 Name: Mahonia × media 'Lionel Fortescue'
USDA Hardiness Zones: 8 to 9
Wildlife highlight: Birds adore the flowers and berries. The blossoms provide overwintering humming­birds an important source of nectar.
Redtwig dogwoods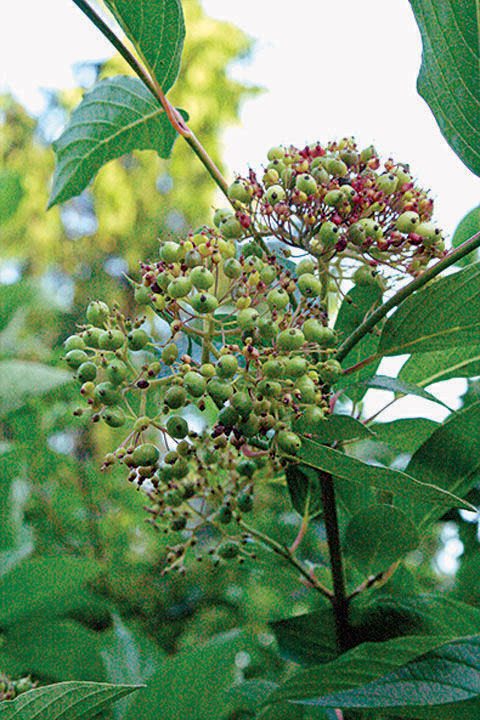 Name: Cornus sericea and cvs.
Zones: 3 to 8
Wildlife highlight: They have bird-friendly berries.
Pacific wax myrtle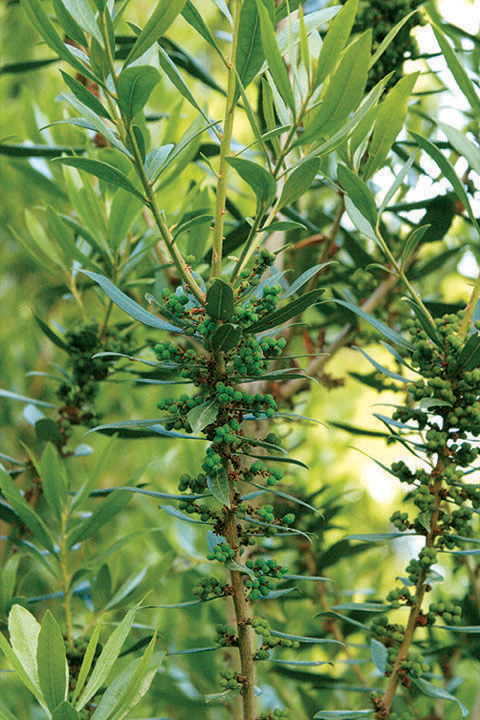 Name: Myrica californica
Zones: 7 to 10
Wildlife highlight: The clusters of tiny berries are a favorite food source for several species of birds, especially warblers.
Flowering currant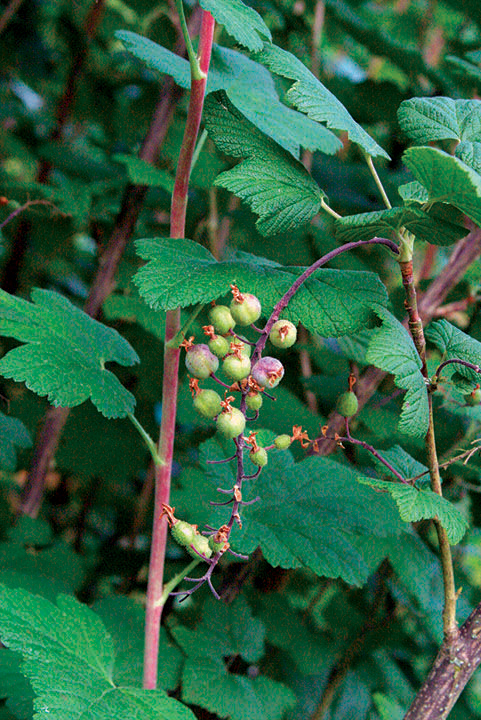 Name: Ribes sanguineum
Zones: 6 to 8
Wildlife highlight: The flowers are valued by bees as an early source of nectar, while the fruit are a good food source for many species of birds.
Salal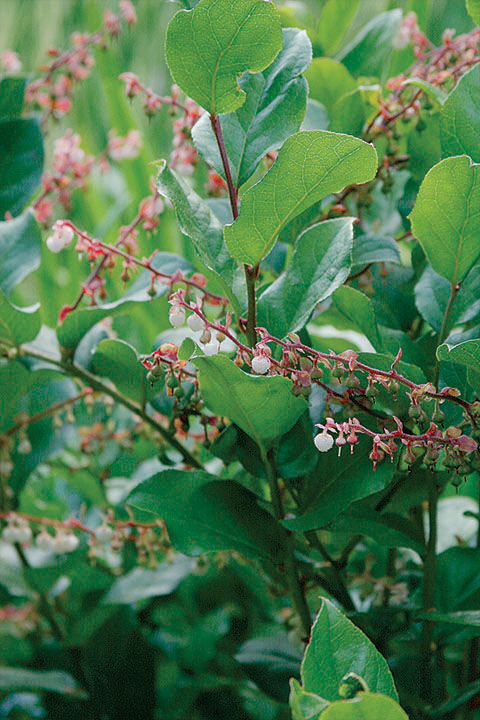 Name: Gaultheria shallon
Zones: 6 to 8
Wildlife highlight: The berries are consumed by everything from small mammals to songbirds. Hummingbirds readily use the flowers as a source of nectar.
American beautyberry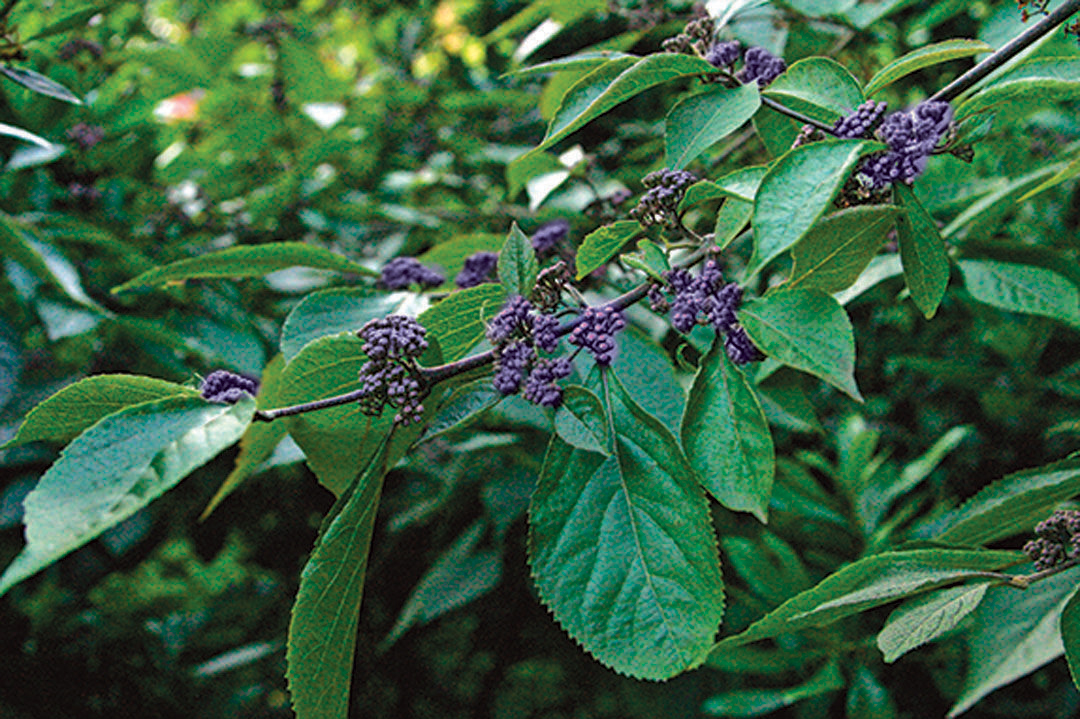 Name: Callicarpa americana
Zones: 5 to 8
Wildlife highlight: The large clusters of purple berries are eaten by wildlife as a last resort in late winter.
Photos: Danielle Sherry