Northeast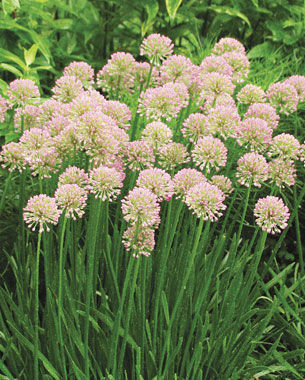 1. 'Millenium' Ornamental Onion
Name: 

Allium
×
'Millenium'
Usda Hardiness Zones: 5 to 8
Size: 12 to 18 inches tall and wide
Conditions: Full sun; well-drained soil
'Millenium' is good-looking and long-blooming, clumps up quickly, and is disliked by deer and rabbits. This recent introduction from allium guru Mark McDonough draws bees and butterflies with 2-inch, spherical flower clusters that start blooming in July and carry on through August. Use 'Millenium' as a repetitive element in the foreground of a border; its "orbs on sticks" will act as upside-down exclamation points above tidy clumps of glossy green linear foliage.
2. 'Orange Queen' Epimedium
Name: 

Epimedium
×

warleyense

'Orange Queen' (syn. '

Orangekonigin')

Zones: 5 to 8

Size: 8 to 15 inches tall, 12 to 18 inches wide

Conditions: Full to partial shade; well-drained soil

Dainty, durable, and deer resistant, this German cultivar is a long-lived plant for shade. In mid- to late spring, it sends up wiry stems bearing small but exquisite coppery peach and yellow blossoms accented with orange-red markings. New leaves are pale green with red-tinted margins, and turn an attractive olive green as they mature. In climates with mild winters, this Epimedium retains foliage year-round, but cutting back older foliage in early spring will allow new growth to shine. Plant 'Orange Queen' in an enriched, well-drained, neutral to slightly acidic soil.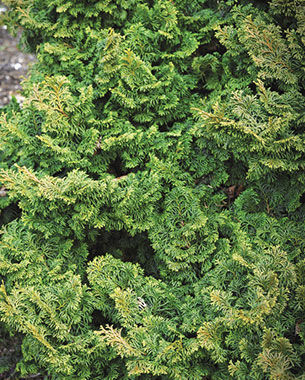 3. 'Kosteri' dwarf Hinoki cypress
Name: 

Chamaecyparis obtusa

'Kosteri'
Zones: 4 to 8
Size: 3 to 4 feet tall and wide, up to 6 feet tall and wide over time
Conditions: Full sun to partial shade; average to well-drained soil
All too often, evergreen shrubs quickly outgrow the spots where they are placed. When a smaller scale is needed, I suggest 'Kosteri', an elegant, long-lived dwarf Hinoki cypress with a respectable growth rate of 3 to 5 inches per year. It has a low pyramidal form with undulating fans of congested, dark evergreen foliage. Specimens ultimately can grow up to 6 feet tall, but can easily be pruned to retain a more compact size. Our 15-year-old specimen, which was 8 inches tall when planted, is now about 30 inches tall and 36 inches wide.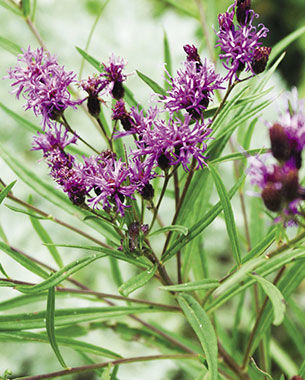 4. Dwarf ironweed
Name:

Vernonia lettermannii
Zones: 4 to 9
Size: 30 to 36 inches tall and wide
Conditions: Full sun; average to well-drained soil
Many fall bloomers have foliage that remains neat and attractive all summer, since they have yet to bloom and go into decline. Dwarf ironweed, native to Arkansas, is no exception. Gardeners unfamiliar with dwarf ironweed often mistake its fine-textured, grassy green foliage for that of Arkansas bluestar (Amsonia hubrichtii, Zones 5–8). In September, its 2-foot-tall stems terminate in clusters of purple asters, which are beloved by bees and butterflies. This plant is drought tolerant but doesn't seem to mind average moisture conditions.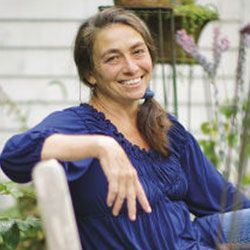 ---
Photos, except where noted: courtesy of Katherine Tracey/Avant Gardens; Michelle Gervais; millettephotomedia.com; Nancy J. Ondra