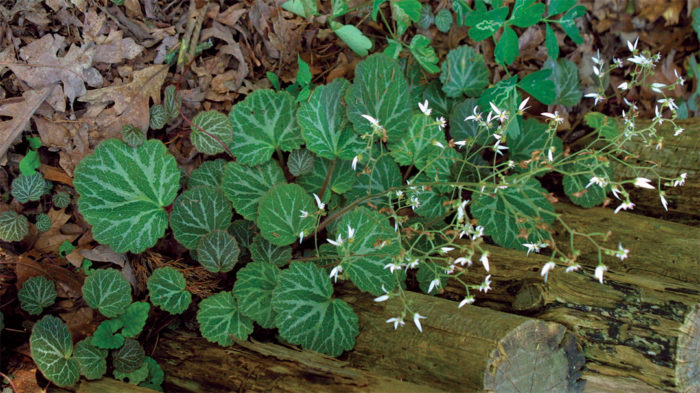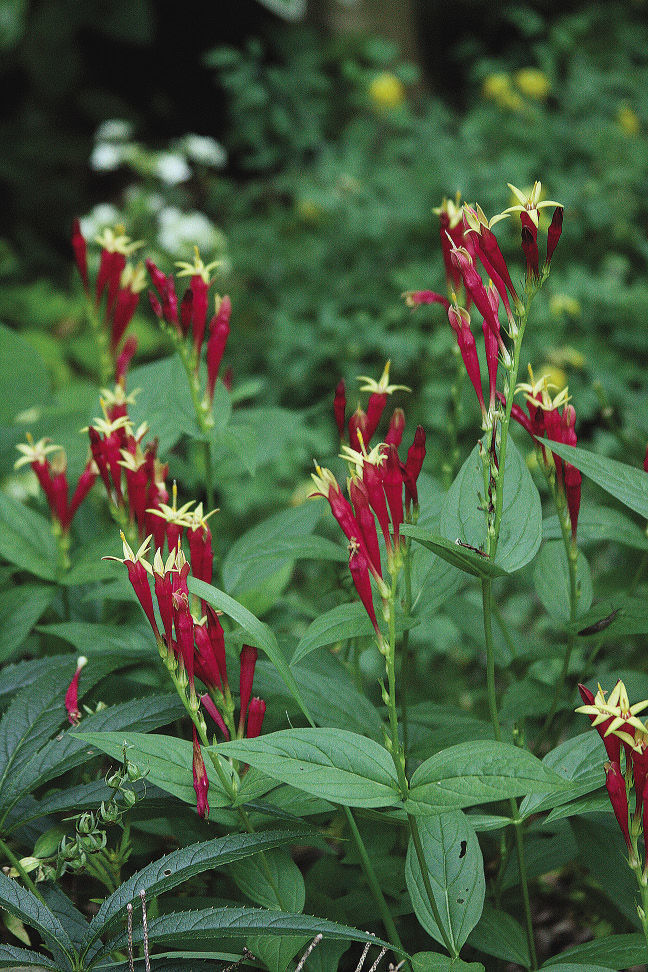 Indian pink
Name: Spigelia marilandica
USDA Hardiness Zones: 5 to 9
Size: 2 feet tall and 18 inches wide
Conditions: Partial shade; fertile, well-drained soil
This southeastern native wildflower is easy to grow. Upright stems are clothed in dark green leaves, and they grow in an attractive clump. The flowers are irresistible to hummingbirds. Though its main flowering is in early summer, Indian pink will often produce sporadic small flower spikes through summer. In a woodland setting, you may see welcome seedlings around the original clump, eventually forming a drift.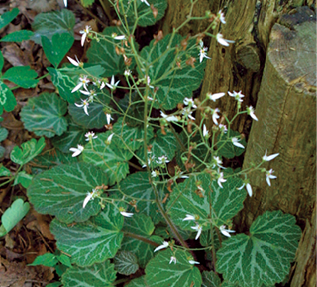 Strawberry begonia
Name: Saxifraga stolonifera
Zones: 6 to 9
Size: 4 to 6 inches tall and wide; 1 foot tall in bloom
Conditions: Partial to full shade; moist, well-drained soil
Strawberry begonia is a sweet little plant. Allow it to spread along pathways or in the front of beds, where it can be appreciated. Look closely to see the fine silvery veining in the dark green leaves. Like strawberries, this plant produces long, thin runners with small plants at the end. Stalks of small white flowers appear in April or May and hover over the foliage like a flock of tiny doves. Shade is especially important in midsummer heat. Plant strawberry begonia in a spot where the soil stays evenly moist as it will do poorly in dry locations.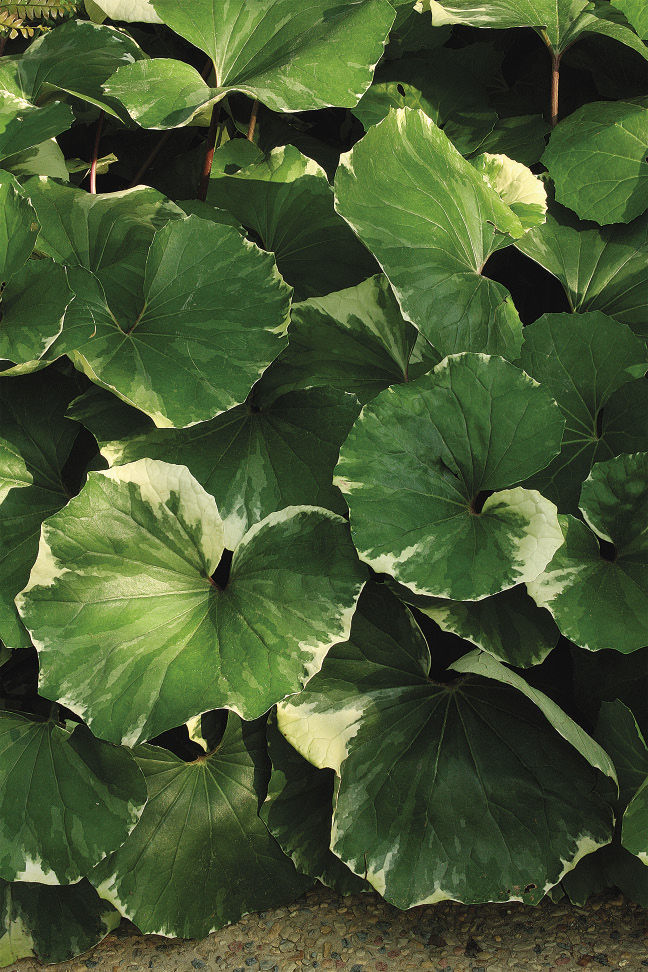 Leopard plant
Name: Farfugium japonicum and cvs.
Zones: 7 to 10
Size: 2 to 3 feet tall and wide
Conditions: Partial to full shade; consistently moist, well-drained soil
The large leathery evergreen leaves of leopard plant are typically shiny. And depend­ing on the cultivar (of which there are many), the leaves might have smooth or richly ruffled edges and might be 4 to 10 inches wide; round to kidney shaped; and plain green, gold spotted, or splashed with white. Its late-summer flowers are yellow, an unusual color in shade-loving plants. On top of its good looks, leopard plant is resilient, well behaved, and prone to few pests. To make sure it stays happy, plant it in a bed generously amended with organic matter and keep the planting well mulched.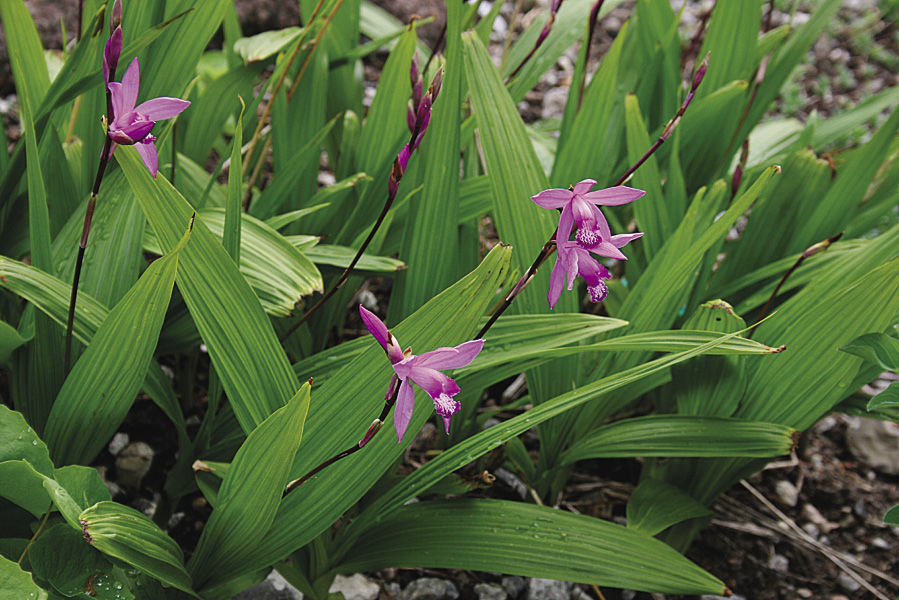 Chinese ground orchid
Name: Bletilla striata
Zones: 5 to 8
Size: 12 to 18 inches tall and 1 foot wide
Conditions: Partial to full shade; moist, well-drained soil
We have many beautiful native terrestrial orchids; unfortunately, as a group, they often require exacting growing conditions and can be challenging to grow. But the Chinese ground orchid is not at all fussy and will grow happily in average garden beds. The attractive pleated foliage emerges in early spring. Flowering occurs in April and May, and the flowers are undeniably orchids. The wide, spear-shaped leaves stay good looking until the plants go dormant in fall, and they provide texture and interest to a summer planting.
Dan Gill is an extension horticulturist with the Louisiana State University Agricultural Center in Baton Rouge.