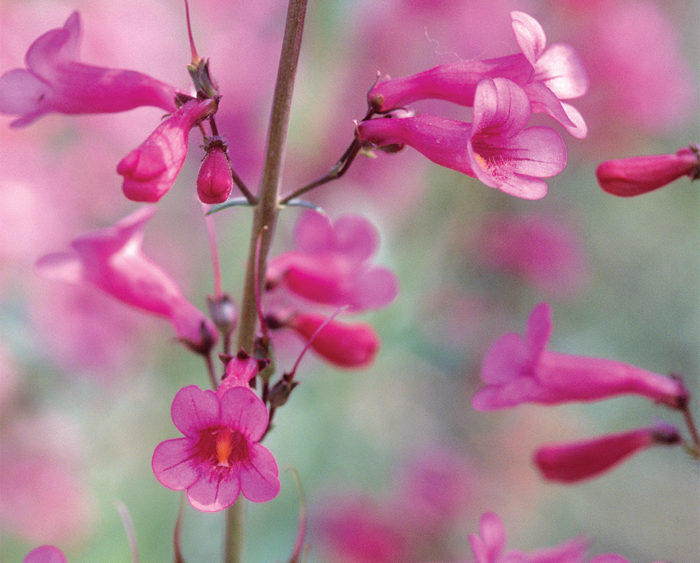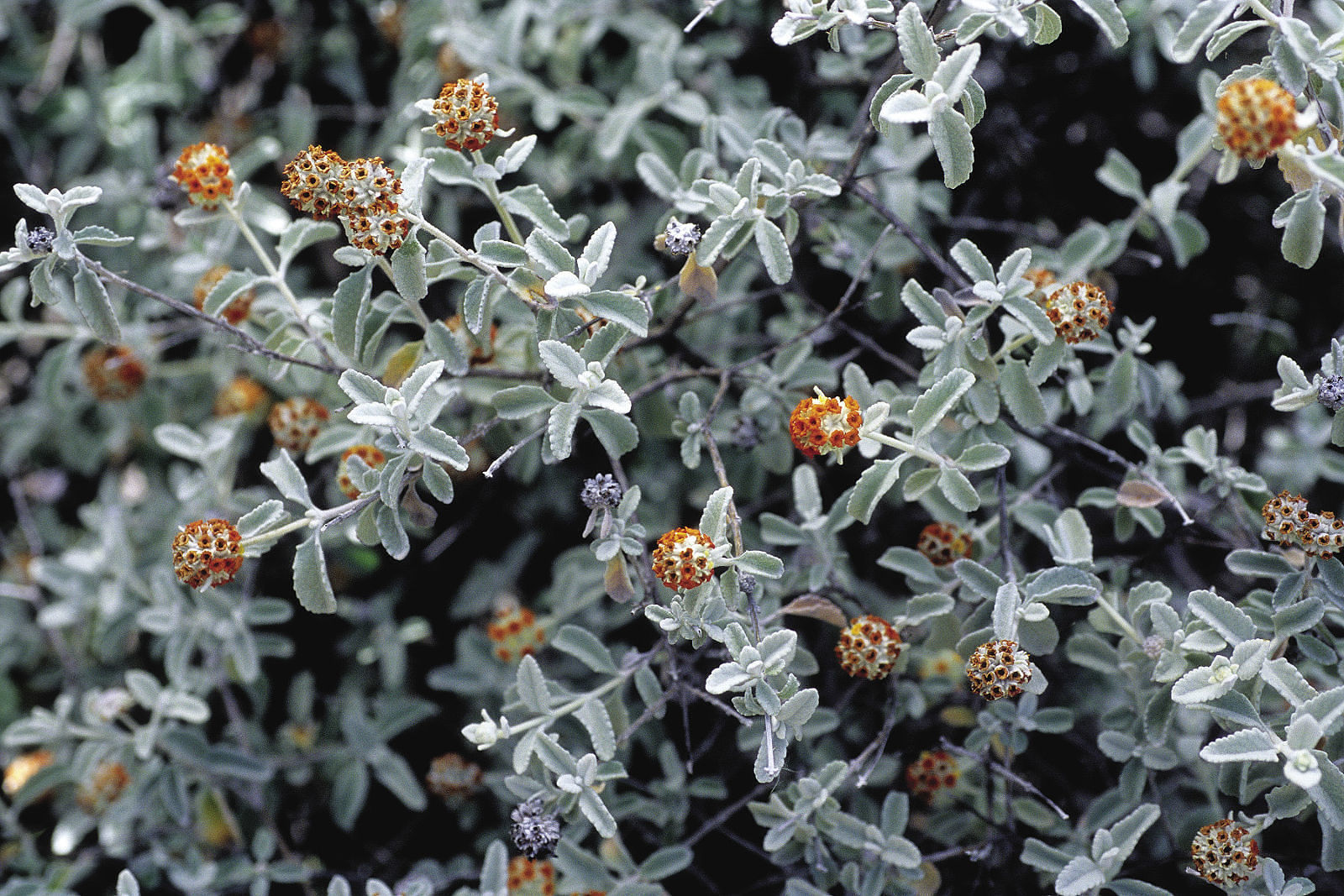 Woolly butterfly bush
Name: Buddleia marrubifolia
USDA Hardiness Zones: 9 to 11
Size: Up to 6 feet tall and wide
Conditions: Full sun; well-drained soil
This Chihuahuan Desert native has silver-green evergreen foliage. Woolly butterfly bush will grow up to 6 feet tall but, with pruning, can be kept more compact to fit in small spaces if need be. It creates a nice contrast when paired with interesting succulents and cacti. This butterfly bush does not bloom regularly in the low deserts but does respond to a summer rain with abundant blooming.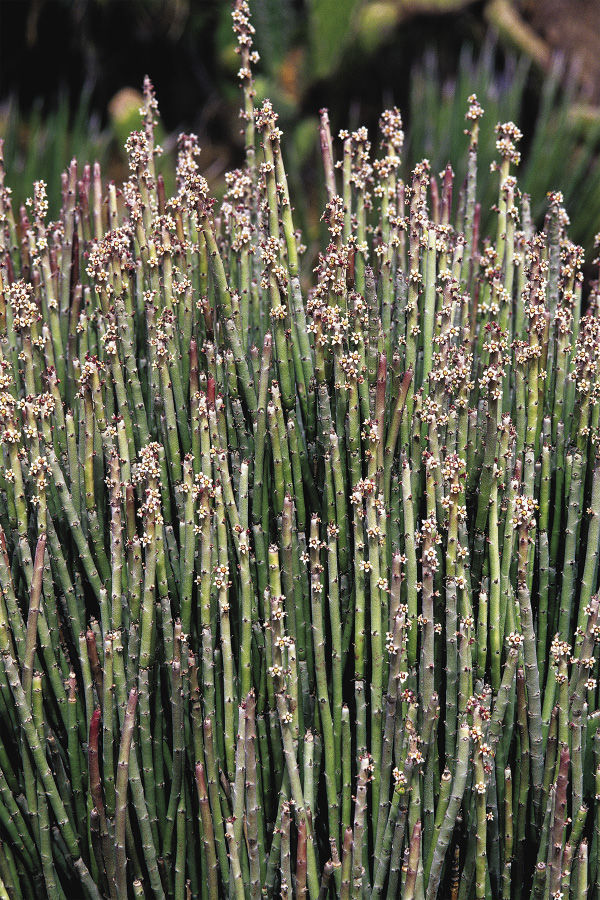 Candelilla
Name: Euphorbia antisyphilitica
Zones: 8 to 11
Size: 2 to 3 feet tall and 3 to 5 feet wide
Conditions: Full sun; well-drained soil
Candelilla is another Chihuahuan Desert native that grows naturally along the Rio Grande. This succulent works best in partial sun in the low deserts. The stems are a pale blue-green color and form a healthy clump, offering a nice contrast to agaves, yuccas, and cacti. Candelilla is resistant to wildlife due to the white milky irritant it emits when damaged.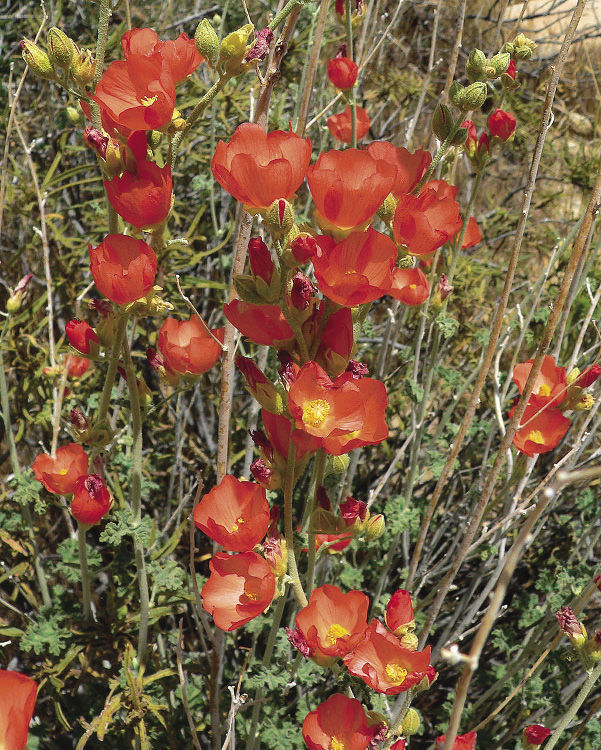 Desert mallow
Name: Sphaeralcea ambigua
Zones: 9 to 11
Size: 2 to 3 feet tall and wide
Conditions: Full sun; well-drained soil
Desert mallow, a Sonoran Desert native, is a spectacular spring bloomer. It blooms in many colors, including white, pink, and lavender, but orange is most common. This plant looks best planted in drifts and when combined with strong structural plants, like agaves and yuccas. Desert mallow lives for only a few years but will readily self-seed and pop up throughout the garden. It should not need any regular pruning. Butterflies use this plant as a larval host, and bees are attracted to it, as well.
Parry's penstemon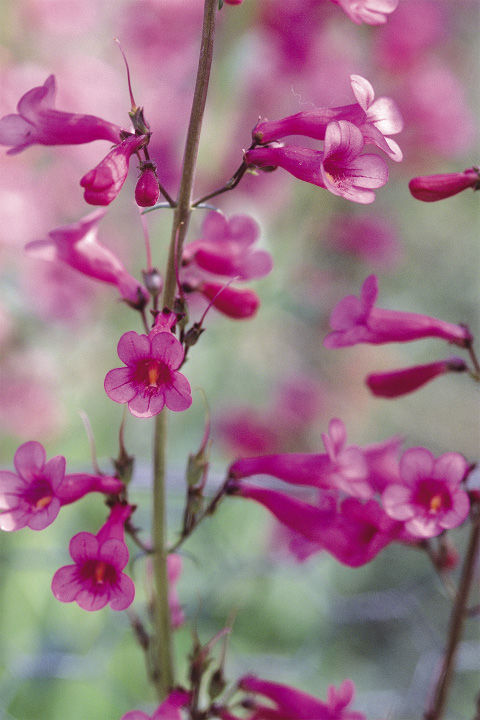 Name: Penstemon parryi
Zones: 8 to 10
Size: Up to 3 feet tall and wide when blooming
Conditions: Full sun to light shade; fertile, well-drained soil
This Sonoran Desert native is an evergreen perennial that creates beautiful rosettes of silver-green foliage with spikes of rose-pink flowers in spring. This plant can be quite showy when a large grouping erupts in spring here at the Desert Botanical Garden. Parry's penstemon is tolerant of many desert climates up to 5,000 feet in elevation. Another benefit is that this plant will readily reseed itself and can become a fixture in your garden for many years, which the hummingbirds will love.
Brian Kissinger is director of horticulture at the Desert Botanical Garden in Phoenix, Arizona.