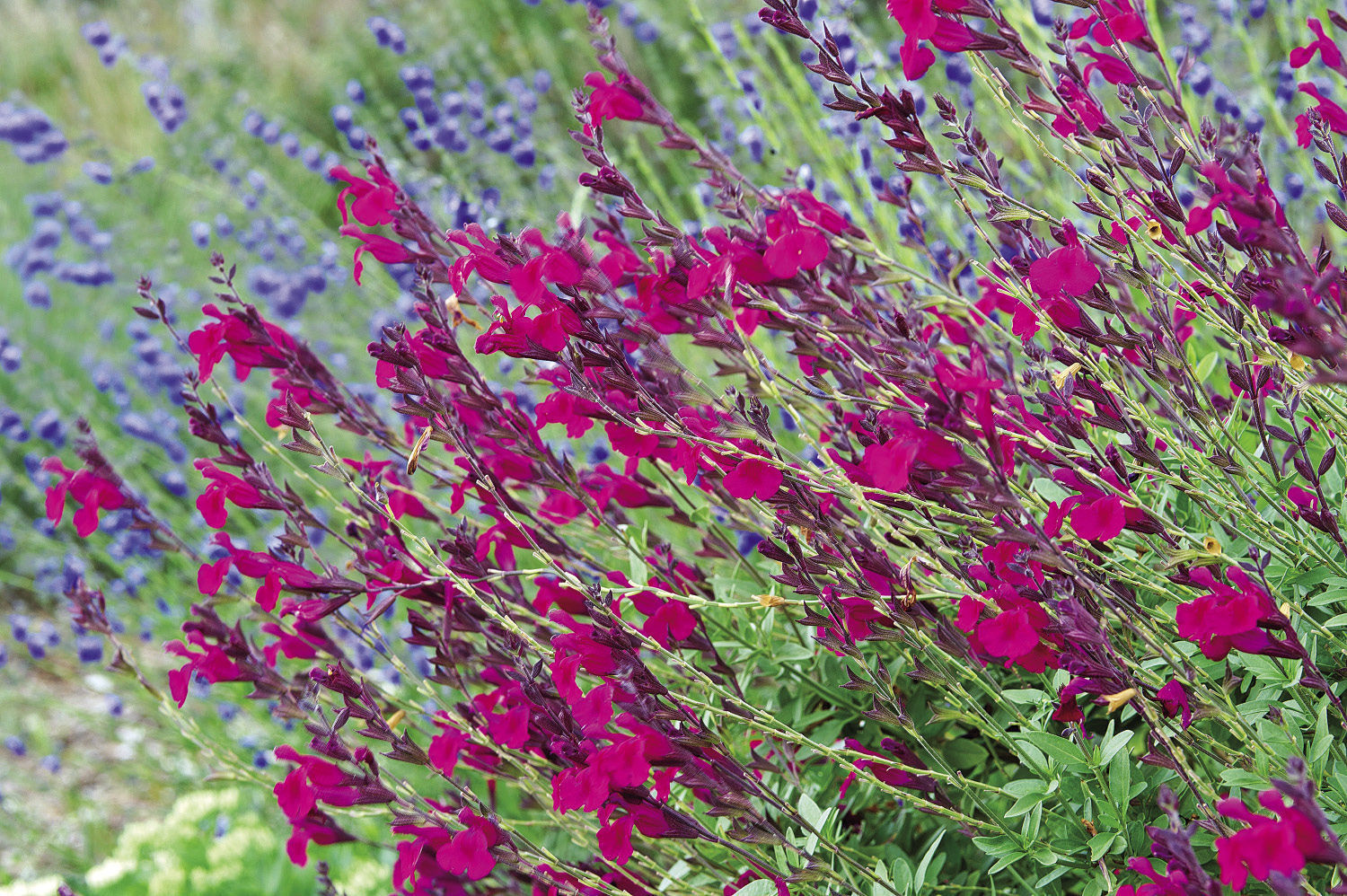 Raspberry Delight
®
hybrid bush sage
Name: Salvia 'Raspberry Delight
'
USDA Hardiness Zones: 5 to 10
Size: 3 feet tall and wide
Conditions: Full sun to partial shade; average to dry, well-drained soil
Raspberry Delight® hybrid bush sage has been a stellar performer for me for the past eight years. Few perennials bloom so long and so profusely. Flowers begin in May and can last into early November. Hummingbirds love this plant as much as I do, and it requires little attention. Simply give it an occasional deep soaking during the growing season and cut back dead stems in early spring.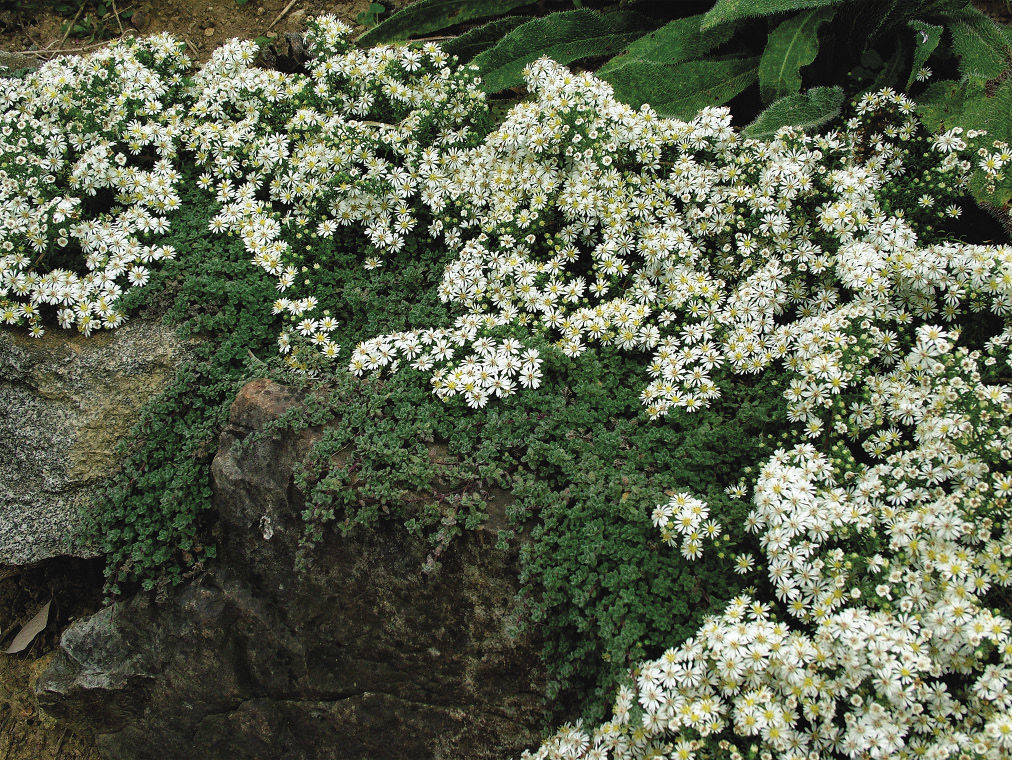 'Snow Flurry' heath aster
Name: Symphyotrichum ericoides 'Snow Flurry'
Zones: 5 to 8
Size: 1 foot tall and 3 feet wide
Conditions: Full sun to partial shade; average to dry soil
'Snow Flurry' heath aster is an especially tough plant. It has consistently performed in my garden through some of the hottest, driest summers on record in Denver, thriving on only one or two waterings a month. Forming a textural mound in spring and summer, it heralds autumn by erupting in a froth of white flowers that engulfs the mound for two to three weeks. My only complaint is that I wish it had a longer bloom season. Unlike other asters, I've yet to see this variety self-sow, and it only asks for a yearly haircut in early spring to make room for new growth.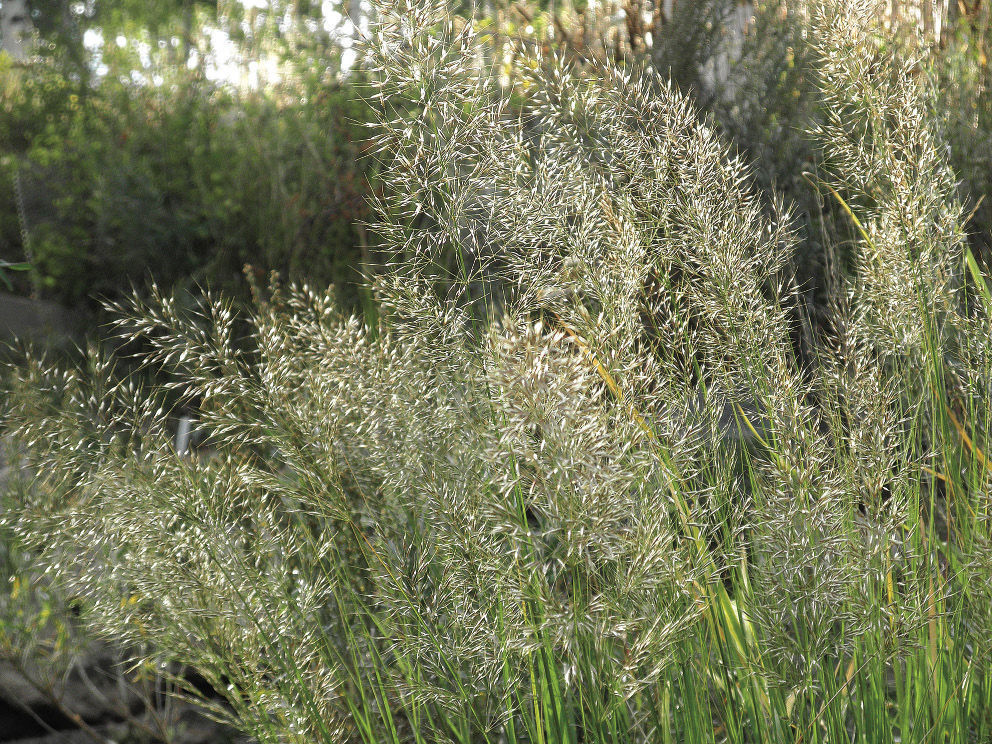 Silver spike grass
Name: Stipa calamagrostis
Zones: 5 to 10
Size: 3 feet tall and wide
Conditions: Full sun; well-drained soil
A fine alternative to the overused 'Karl Foerster' feather reed grass (Calamagrostis × acutiflora 'Karl Foerster', Zones 5–9), silver spike grass offers a longer season of interest than most ornamental grasses. Starting in June, this cool-season grass starts to bloom with billowy green spikes that age to tan as temperatures rise. It stays attractive well into March—unless, of course, it's crushed by heavy wet snows. I have yet to observe any self-sowing on this grass, and it's one of the few ornamental grasses that has actually performed well at the 8,000-foot elevation of my parent's garden.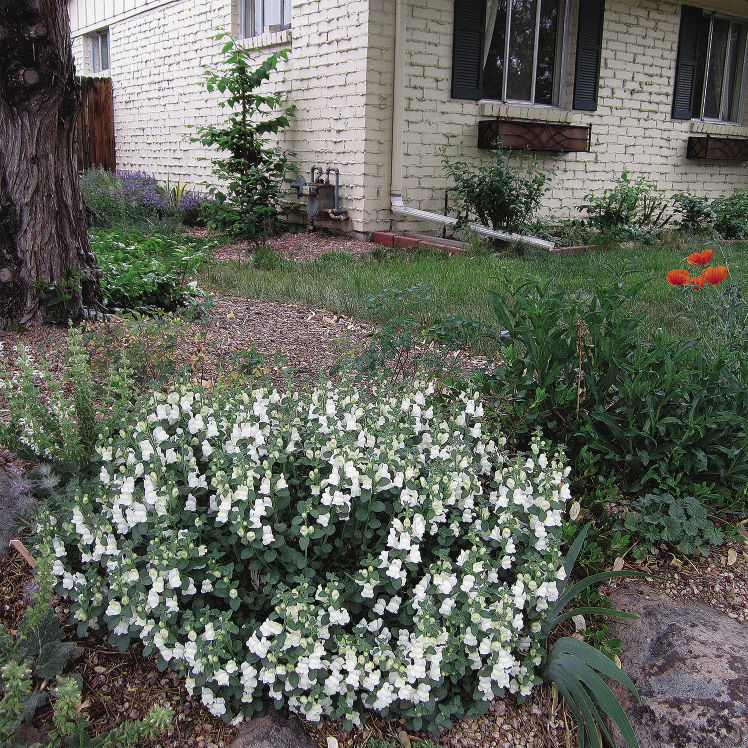 Silver snapdragon
Name: Antirrhinum sempervirens
Zones: 7 to 10
Size: 1 foot tall and 2 feet wide
Conditions: Full sun to partial shade; average to dry, well-drained soil
The most common snapdragon varie­ties tend to be annuals or, at best, short-lived perennials. Silver snap­dragon, on the other hand, is a longer-lived mounding relative, blooming mainly in spring and early summer, then again in fall as the weather cools off. Although most references say that this plant is only hardy to Zone 7, it has performed reliably well for the past four years in Zone 5 at the Denver Botanic Gardens and in my home garden. I find it's especially useful in bright, dry shade. It only needs a bit of cleanup in spring to remove the stems that winter has killed off.
Mike Kintgen is a senior horticulturist at the Denver Botanic Gardens.