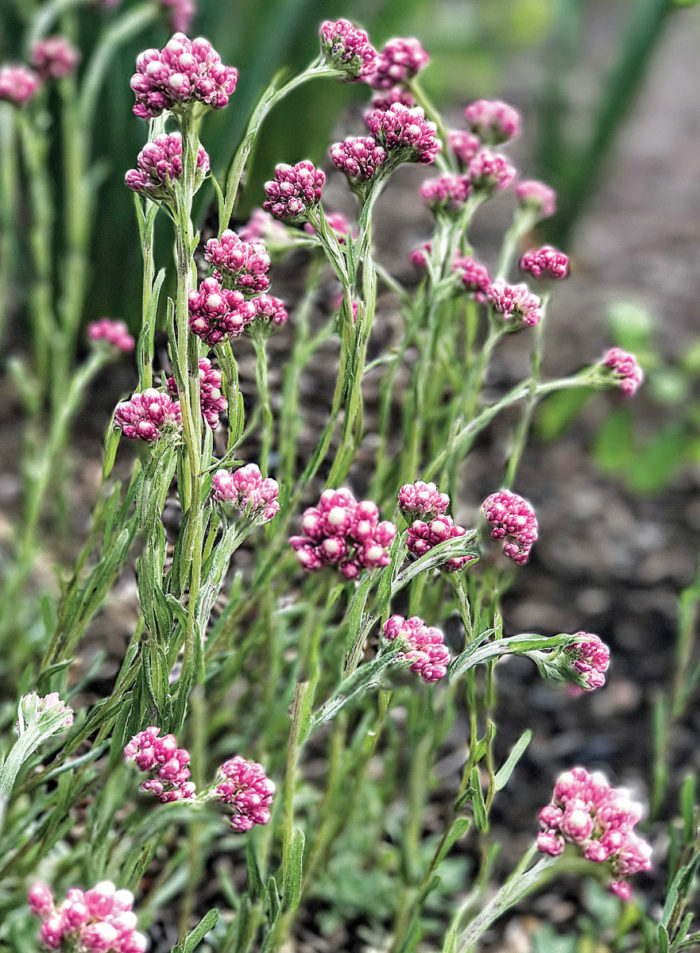 See regional picks for tough pretty plants, and read the article by Julie Lane Gray for even more ideas.
It's important to define first what I mean by a "tough" plant. To my mind, it's a plant that will thrive on its own as long as it is planted in a place that provides its basic needs and is given suitable water. It won't retreat if it has aggressive neighbors, complain if it doesn't get pruned for a year or two, and necessitate special treatment in order to look good. A pretty, tough plant is one that looks more delicate than it actually is.
Read more in Tough Yet Pretty Plants.
---
1. Sugar bowl clematis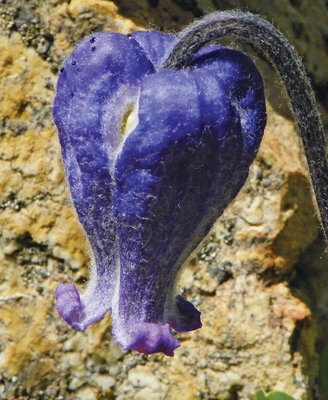 Name: Clematis scottii
Zones: 4–7
Size: 12 to 18 inches tall and wide
Conditions: Full sun to partial shade; fertile, well-drained soil
Native range: Central North America
Also called clustered leather flower, this beauty was noted by Lewis and Clark. Not your typical vining variety of clematis, it may grow to 18 inches tall at most. It has lovely, single, nodding, urn-shaped flowers on each stem. On the outside of the drooping flowers is a soft gray fuzz, and the fluffy white seed heads that follow are wild-looking. Excellent in a rock garden or the front of a perennial border, this clematis is xeric once established, slow to spread, and deer resistant.
2. 'Blonde Ambition' blue grama grass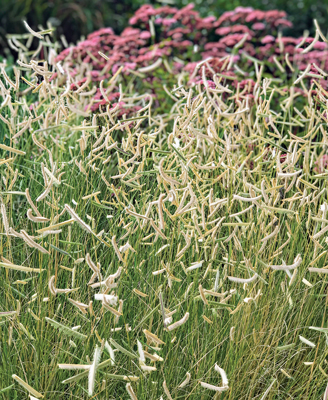 Name: Bouteloua gracilis 'Blonde Ambition'
Zones: 4–9
Size: 36 inches tall and wide
Conditions: Full sun to partial shade; adaptable to a range of soils, from clay loam to sandy
Native range: Western United States and northern to central Mexico
'Blonde Ambition' is such a wonderful choice for dry gardens. The seed heads—utterly charming blonde eyelashes—show up early in summer and last until the following spring. The plants should then be pruned back to about 4 inches. Wispy in nature, the grass moves softly in a breeze, bringing motion and texture to the garden. Moderate watering is fine, but 'Blonde Ambition' is quite xeric when established. It is smashing planted with tall native penstemon (Penstemon spp. and cvs., Zones 3–10) and coneflowers (Echinacea spp. and cvs., Zones 4–9).
3. Golden currant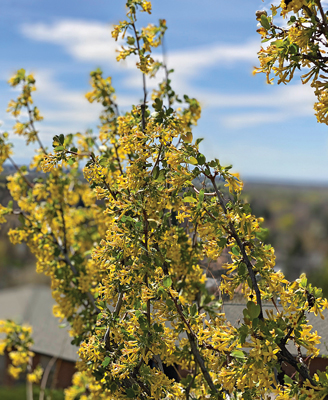 Name: Ribes aureum
Zones: 4–8
Size: 3 to 7 feet tall and wide
Conditions: Full sun to partial shade; thrives in good garden soil and tolerates poor, dry, untended soil
Native range: Western North America
A wildlife magnet, golden currant is a dependable sign of spring in the interior West. The bees find it first, drawn in by school-bus-yellow flowers with a slight clove fragrance. The handsome green, maple-like, lobed leaves are deciduous. Golden currant produces an abundance of clear, golden yellow berries that age to black, drawing birds, bears, and small animals. The berries were a valuable food source for native peoples, who mixed them with buffalo meat to make pemmican. Because the berries are also a valuable food source for birds, you may find new plants here and there in the garden.
4. Rosy pussytoes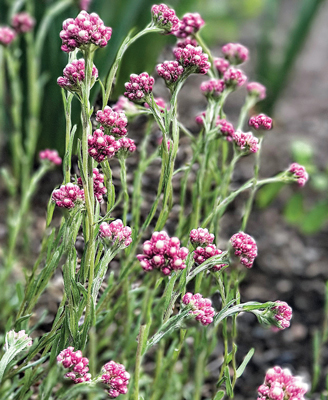 Name: Antennaria rosea
Zones: 3–8
Size: 2 inches tall (6 to 10 inches in bloom) and at least 12 inches wide
Conditions: Full sun; average to dry soil
Native range: Western and north-central United States into Canada
Rosy pussytoes is the showiest member of the Antennaria genus and is a perfect fit for rock gardens and the edges of paths. It can be found in large, lawn-size patches in dry mountain regions. The soft gray leaves grow in a low mat connected by underground rhizomes, creating a terrific ground cover. From this basal foliage, flower stalks grow 6 to 10 inches tall, with red bracts around the fluffy white "toes." When the blooms fade, shear them with a mower or clippers. This is a host plant for the caterpillars of the American lady butterfly.
Mary Ann Newcomer is a garden scout, scribe, and designer in Boise, Idaho.