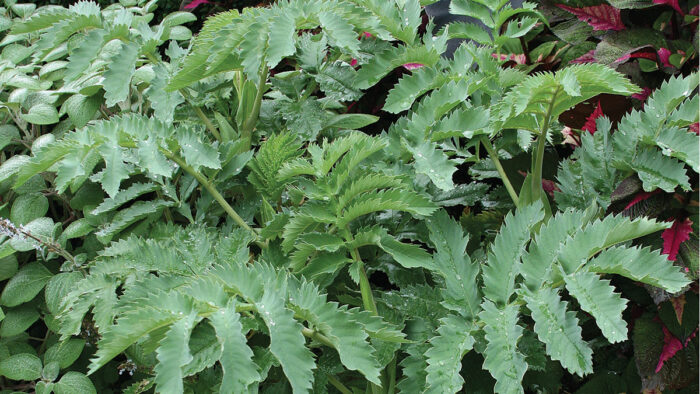 Shade in the garden might seem like a limitation, but the seasoned gardener knows this is just an opportunity to utilize plants that would wilt in a sunny spot.
As Andrew Bunting says in his article on shrubs for shade, there are plenty of options for bringing interest to your shade garden: "If you take a dim view of the shady spots in your garden, it may be because you haven't found the right plants to make those areas shine. A few well-chosen shrubs can transform a shadowy area into a showcase, and there are more choices available than you might imagine."
Find four picks for California below, and find even more shrubs for shade in Andrew's article, 9 Great Shrubs for Shade.
---
1. 'Marjorie' Pittosporum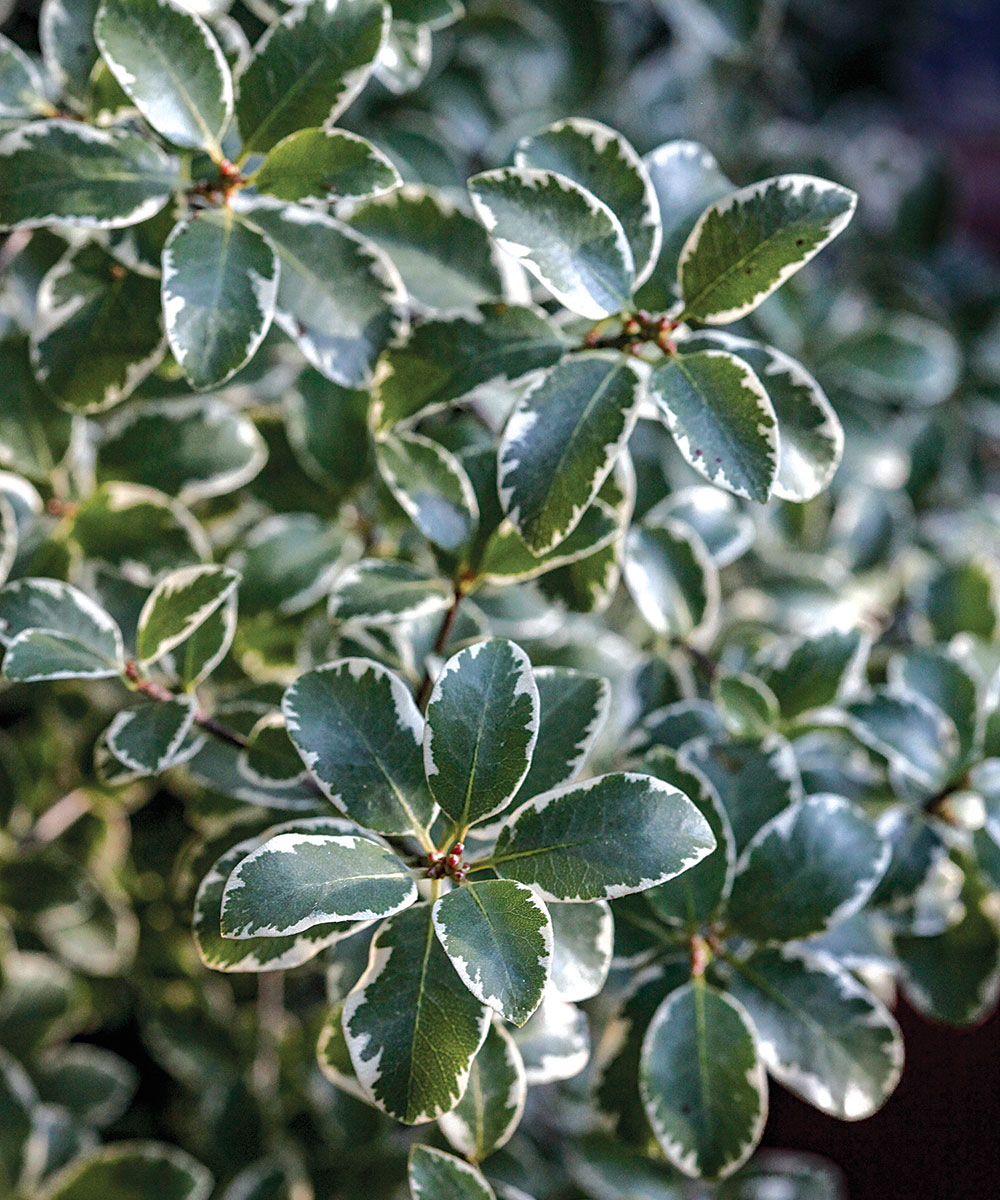 Name: Pittosporum tenuifolium 'Marjorie Channon'
Zones: 8–11
Size: 8 to 12 feet tall and 6 to 8 feet wide
Conditions: Full sun to full shade; sandy or loamy soil
Native range: New Zealand
This evergreen pittosporum is prized mainly for its variegation: light green leaves with cream-colored edges on black stems. It flowers in spring with half-inch, bell-shape, dark red blooms. Because it is such a slow grower, this is not going to be your top pick for a privacy hedge or screen, but it is great in containers or as a foundation plant. Its airy structure can withstand windy and/or seaside conditions.
2. 'Leather Leaf' Coffeeberry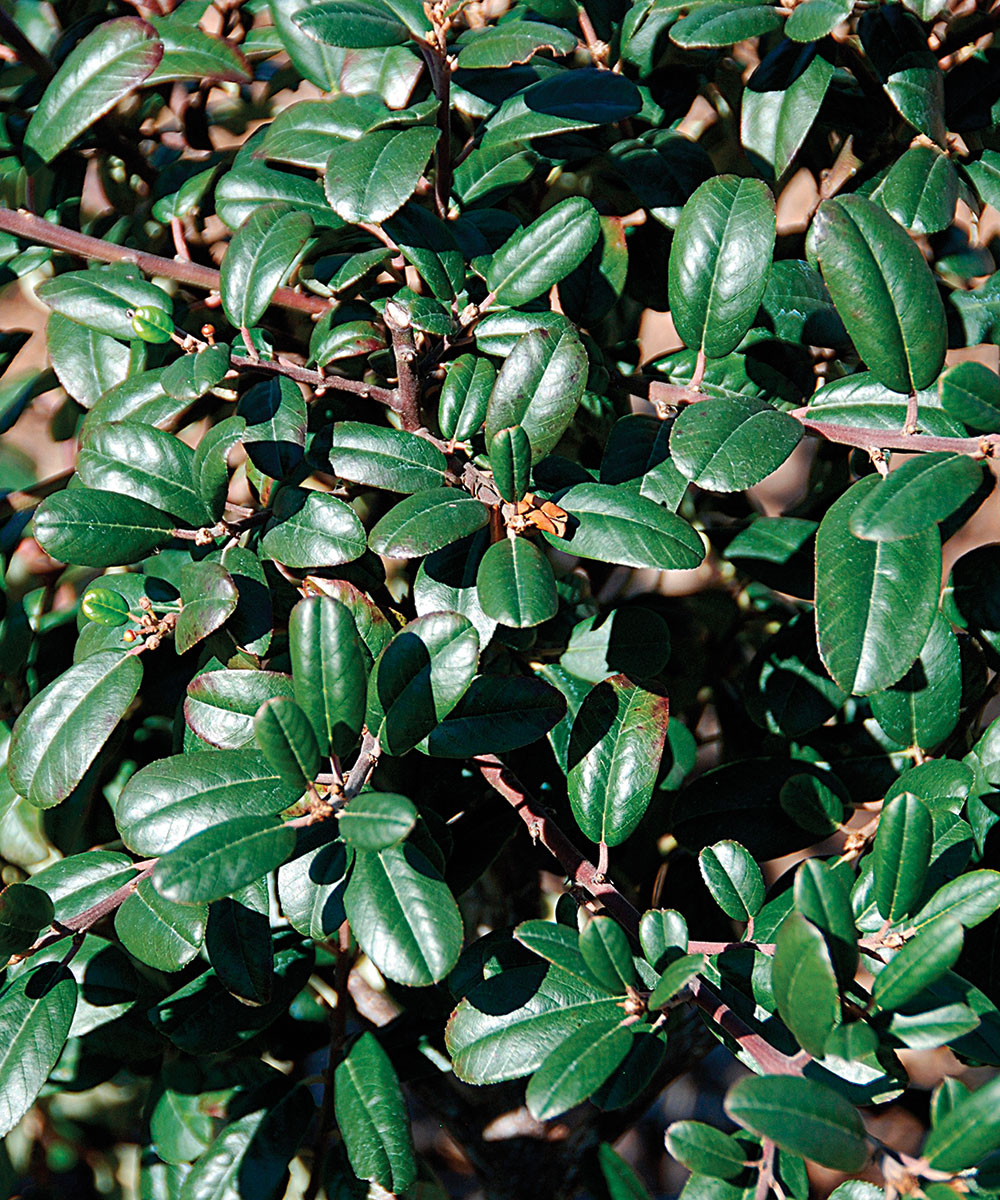 Name: Rhamnus californica 'Leatherleaf'
Zones: 7–10
Size: 6 to 8 feet tall and wide
Conditions: Full sun to full shade; well-drained soil
Native range: California and Mexico
This cultivar of coffeeberry has thick, dark green leaves with the margins rolled under, giving them a beautiful leathery look. Flowering in spring, the yellow-green blossoms are tiny and inconspicuous, although they do attract a variety of pollinators. The real show comes in fall when the berries appear, starting out green and maturing first to red and then to black. This evergreen shrub is a great choice for bird habitats. It is also a good option for areas of the garden that will transition from sunny to shady as young trees mature.
3. Catalina Perfume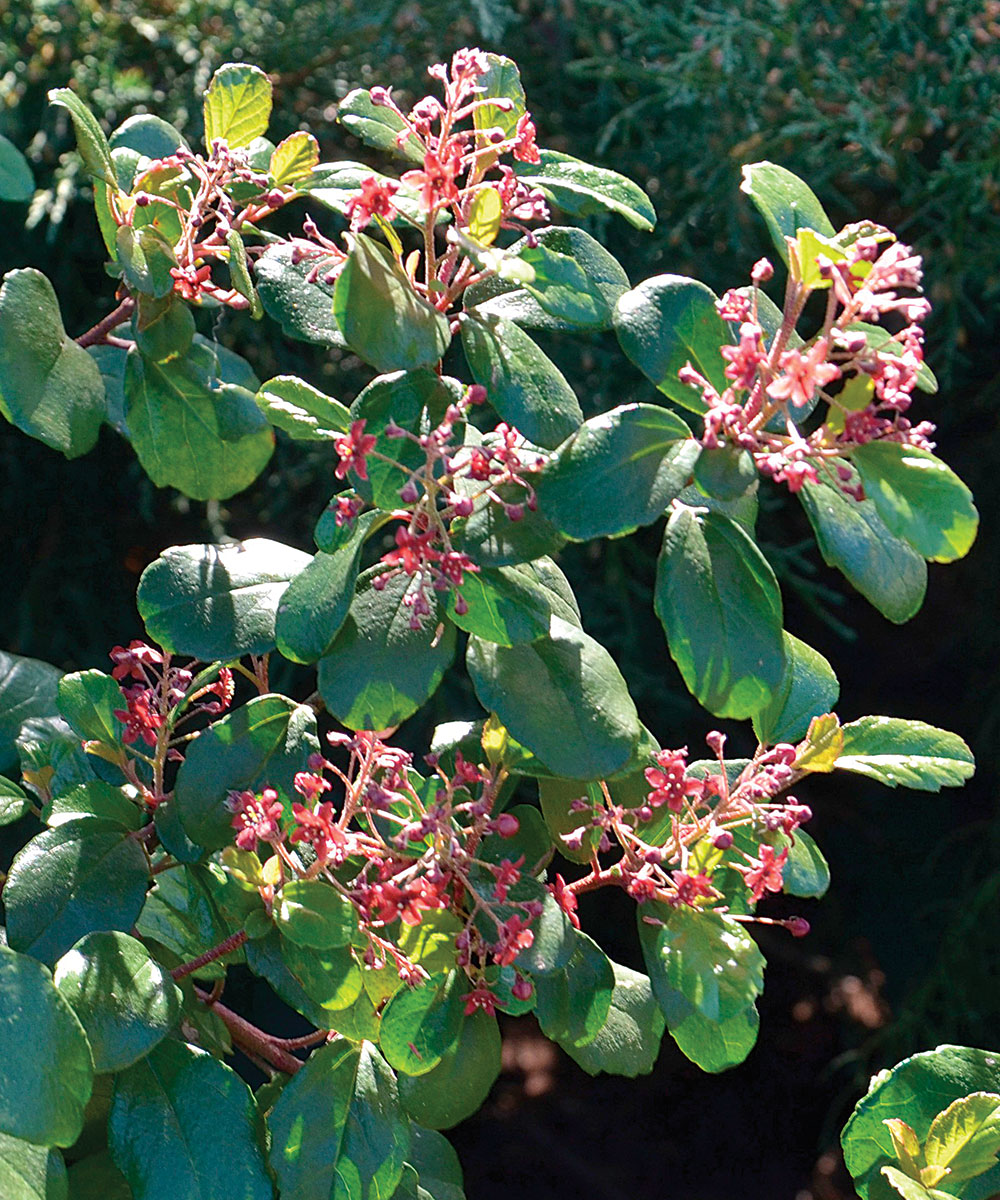 Name: Ribes viburnifolium
Zones: 6–10
Size: 3 to 4 feet tall and 4 to 6 feet wide
Conditions: Partial to full shade; adaptable to most soils
Native range: California
One of the first genera that is likely to come to mind when thinking about planting under mature trees is Ribes. Catalina perfume is an open, sprawling species with arching branches, but it can easily be confined to smaller planting areas (with pruning) when needed. The small, elliptical leaves are a glossy green and are quite fragrant when crushed. When wet, they have an especially waxy shine and emit a fragrance evocative of wine grapes. The stems and leaf venation are red, while the tiny starlike flowers are maroon and attract a wide variety of birds, as do the berries.
4. Honey Bush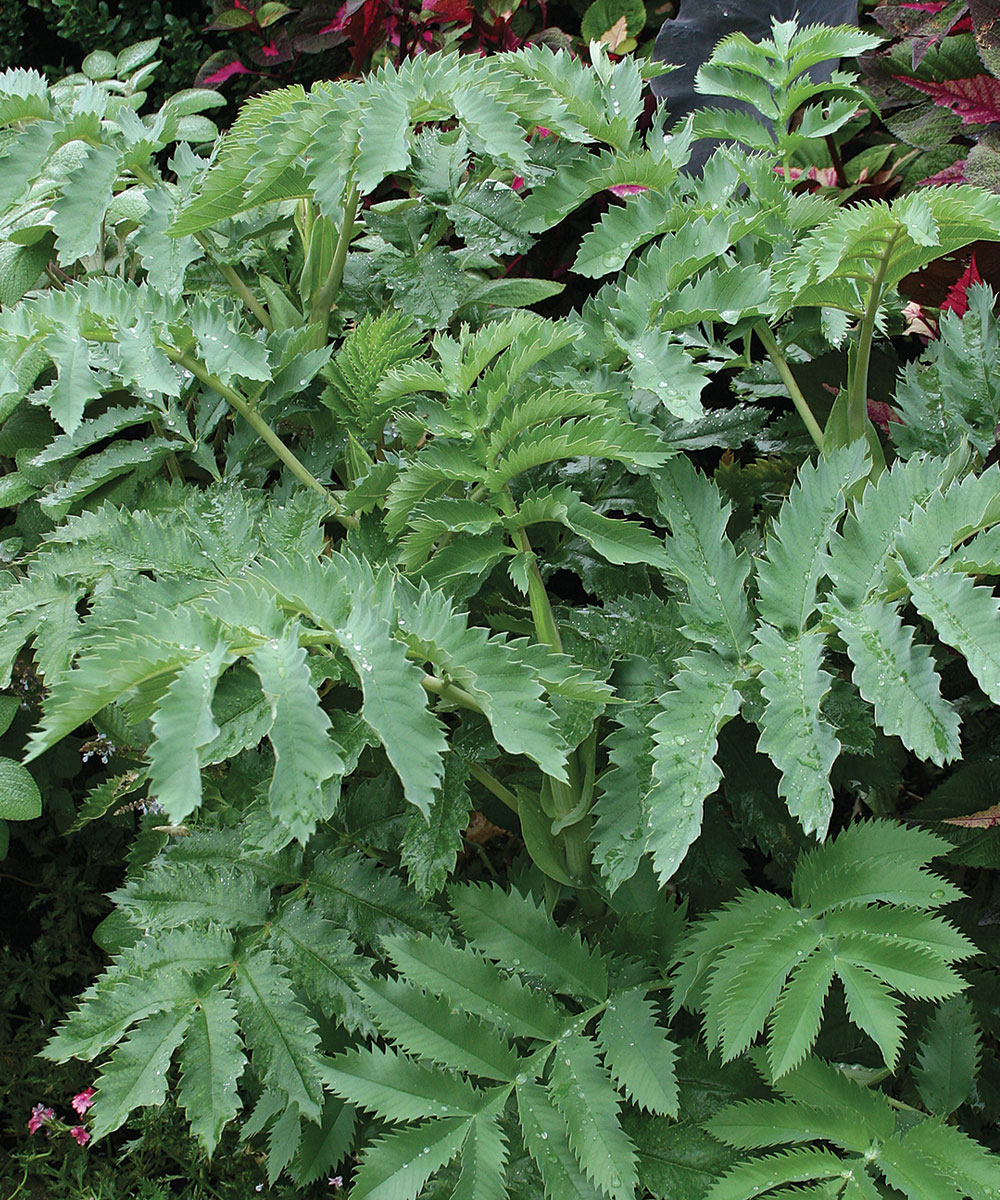 Name: Melianthus major
Zones: 7–10
Size: 8 to 12 feet tall and wide
Conditions: Full sun to full shade; well-drained soil
Native range: South Africa
If you are looking for a drama queen of a plant, this is it. Fast-growing honey bush has 12- to 15-inch pale blue-green leaves that have coarsely serrated leaflets. From winter through spring, the dark red-brown flower spikes soar above the leaves and contrast beautifully against the paleness. Honey bush performs just as spectacularly in shade as in sun, although in dense shade it can be susceptible to white fl y. If it ever starts to look a little unkempt as it ages, it can be cut to the ground and will grow back beautifully. Interestingly, the leaves smell just like peanut butter when bruised.
---
Francesca Corra is a designer at Dirt Diva Designs in Studio City, California.