1. 'Ultra Violet' salvia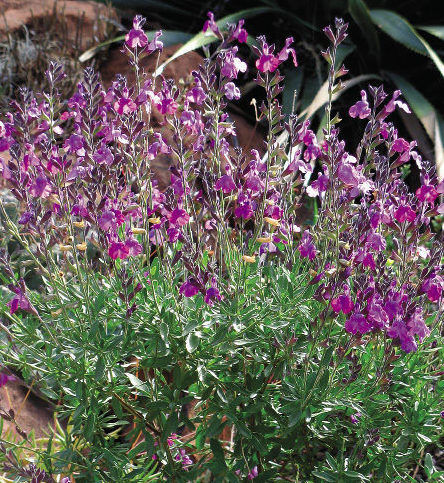 Name:

Salvia

'Ultra Violet'

USDA Hardiness Zones: 6 to 9

Size: 18 to 24 inches tall and 24 to 32 inches wide

Conditions: Full sun; well-drained, lean soil

'Ultra Violet' salvia is at the top of my shopping list this year. This hybrid of two shrubby Salvia species has small, dark green leaves, similar to its parents, but its flower spikes are a deep violet–purple and are produced profusely from midsummer through fall. Hummingbirds love it, but rabbits and deer usually ignore it once it's established; so the rich color of this sage can be used in exposed desert gardens as well as in more protected courtyards.
2. Dwarf beargrass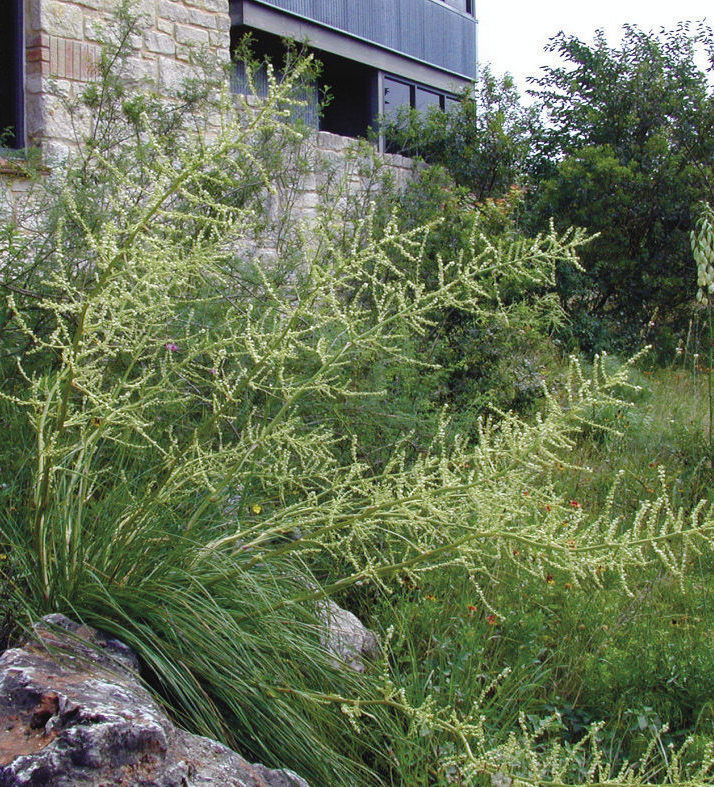 Name:
Nolina lindheimeriana
Zones: 6 to 10
Size: 2 to 3 feet tall and wide
Conditions: Full sun to partial shade; lean, well-drained soil
Dwarf beargrass is also known as ribbon grass because its long, narrow evergreen leaves have a hard satin finish that offers subdued, year-round interest. Massed for a dramatic effect, it will have the texture of ornamental grasses with less maintenance. Its froth of creamy white flowers on arching stalks provides the summertime fireworks. Unlike most desert succulents, dwarf beargrass is unarmed, so it won't snag or spear unsuspecting passersby. This makes it an easy fit in small gardens; along paths; and in any hot, sunny spot in need of a cool accent.
3. Southwest f
lattop buckwheat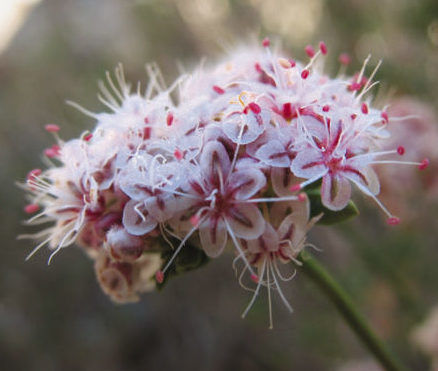 Name:

 

Eriogonum fasciculatum

var.

polifolium

Zones: 7 to 10

Size: 2 feet tall and wide

Conditions: Full sun; well-drained, lean soil

I love how Southwest flattop buckwheat looks cool and cultivated in the harshest hot and dry places. The mounded form and narrow evergreen leaves are reminiscent of rosemary, but its foliage is woolly—especially on the underside of the leaves—and its lacy clusters of pink or white flowers appear anytime from spring through fall. Flattop buckwheat is also a favorite host plant of several butterflies, which bring added color and movement to the garden. It needs only light pruning in spring and occasional deep watering.
4. Flame flower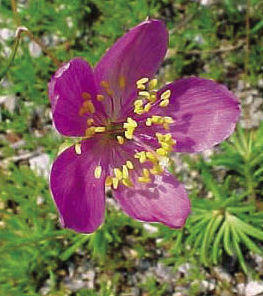 Name:

 

Talinum calycinum

(syn.

Phemeranthus calycinus

)

Zones: 6 to 9

Size: 10 to 12 inches tall and 1 foot wide

Conditions: Full sun to partial shade; lean, well-drained soil

Flame flower is a short-grass prairie native, which loves heat and drought so much that it will also thrive in my southwestern garden. Bright pink flowers dance on wiry gold stems above its tuft of ground-hugging succulent leaves. Equally at home softening the prickly presence of cacti, between boulders in rock gardens, or at the edges of paths and patios, it blooms during the heat of the day from June through September. Flame flower self-sows easily, and it will make graceful sweeps in my garden.
—Judith Phillips is a landscape designer from Veguita, New Mexico, who prefers working with native and xeric plants.
Photos: (1), courtesy of PlantHaven; (2), Joseph A. Marcus; (3), Jason E. Willand; (4), courtesy of Missouri Botanical Garden PlantFinder