1. Turk's cap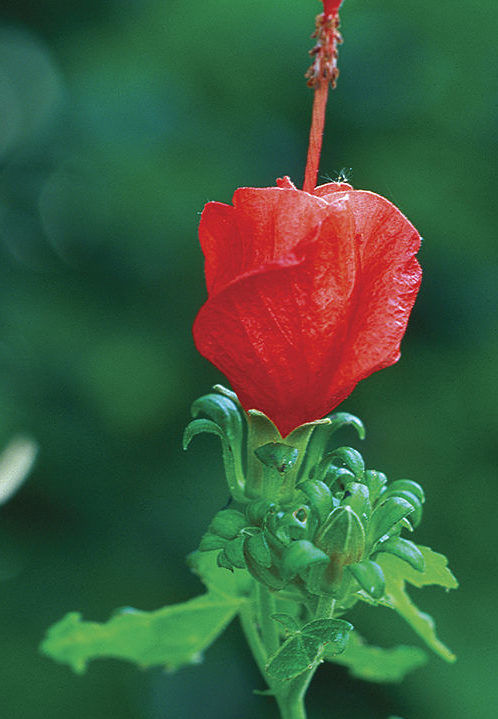 Name:

Malvaviscus arboreus

var.

drummondii

and cvs.

USDA Hardiness Zones: 7 to 11

Size: 4 feet tall and wide

Conditions: Full sun to full shade; tolerates most soils

There are two reasons why I have to have Turk's cap. First, it can't be killed; native to the coastal southeastern United States, this perennial is as tough as they come. Second, it attracts more hummingbirds than all of the other flowers in my garden combined. Hummingbirds and sulfur butterflies flock to its turbanlike flowers, especially in fall. It also doesn't hurt that Turk's cap has a profusion of twisted, red-orange flowers from late spring until frost. When the foliage dies back after the first frost, cut the entire plant to the ground. Although Turk's cap is adapted to sun and shade, plants in the sun tend to grower taller and more dense.
2. Sweet Olive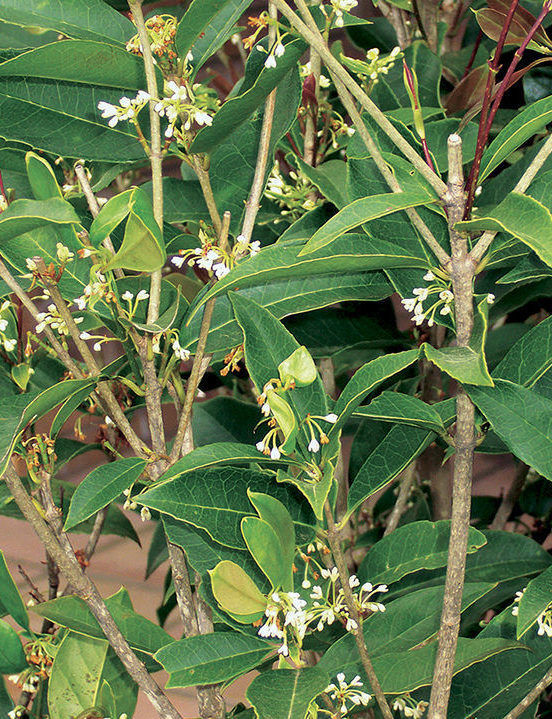 Name:
Osmanthus fragrans
Zones: 8 to 11
Size: 15 feet tall and 10 feet wide
Conditions: Full sun to partial shade; loamy, well-drained soil
This native of China boasts tiny cream-colored flowers in fall and spring. Though small, it is one of my favorite fragrant plants—most beloved of all southern flowers—requiring only a few to scent an entire garden. This evergreen makes an excellent small specimen tree or can be sheared into a fine hedge. In cold climates, it can be grown in containers and brought in for winter.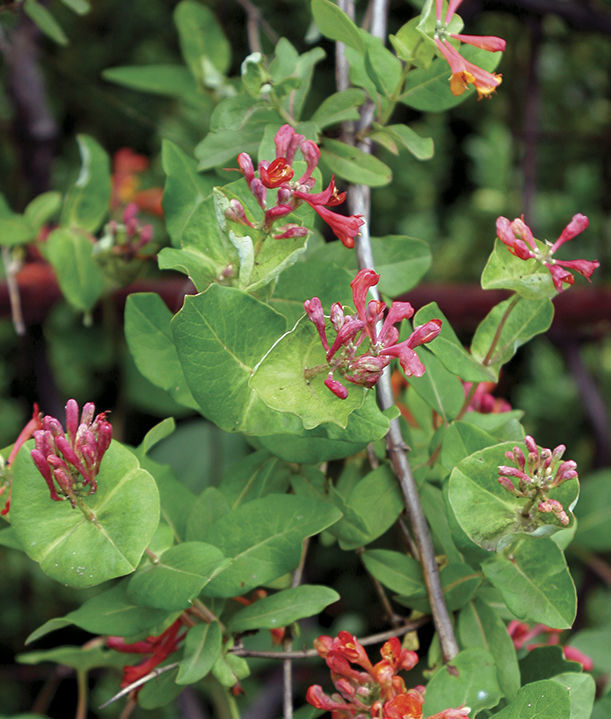 Name:
Lonicera sempervirens
Zones: 4 to 9
Size: Twining to 15 feet
Conditions: Full sun to partial shade; tolerates most soils
This hardy, twining vine has tubular, red-orange blooms in spring and scattered blooms throughout the remainder of the season. It is native to the eastern United States and is less vigorous than the invasive Japanese honeysuckle, which is gobbling up its former habitat. Though not fragrant, it's a must-have plant for nature lovers like myself because the flashy flowers attract hummingbirds and then form showy, red-orange berries that feed bluebirds and other songbirds. Its attractive semievergreen leaves are blue-green (shaded purple with new growth).
4. American Wisteria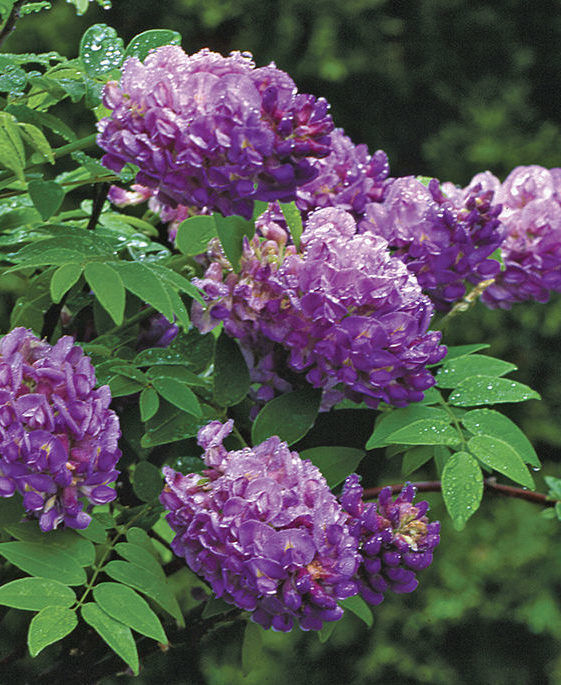 Name:
Wisteria frutescens
Zones: 5 to 9
Size: Twining to 30 feet
Conditions: Full sun to partial shade; tolerates most soils
Most gardeners are only aware of the aggressive and sometimes invasive Chinese and Japanese wisterias, but I love their less aggressive counterpart: the American wisteria. This twining, deciduous vine is native along rivers and in swamps of the southeastern United States, flowering after spring foliage appears, with occasional repeated blooming throughout the growing season. The typical lilac-purple flowers have a light fragrance. It's an excellent plant for fences, arbors, and pergolas.
Greg Grant is a horticulturist with SFA Mast Arboretum at Stephen F. Austin State University in Nacogdoches, Texas. He is coauthor of The Southern Heirloom Garden and Home Landscaping: Texas.
Photos: (1 and 4), Jerry Pavia; (2), courtesy of Greg Grant; (3), Jennifer Benner