S

outh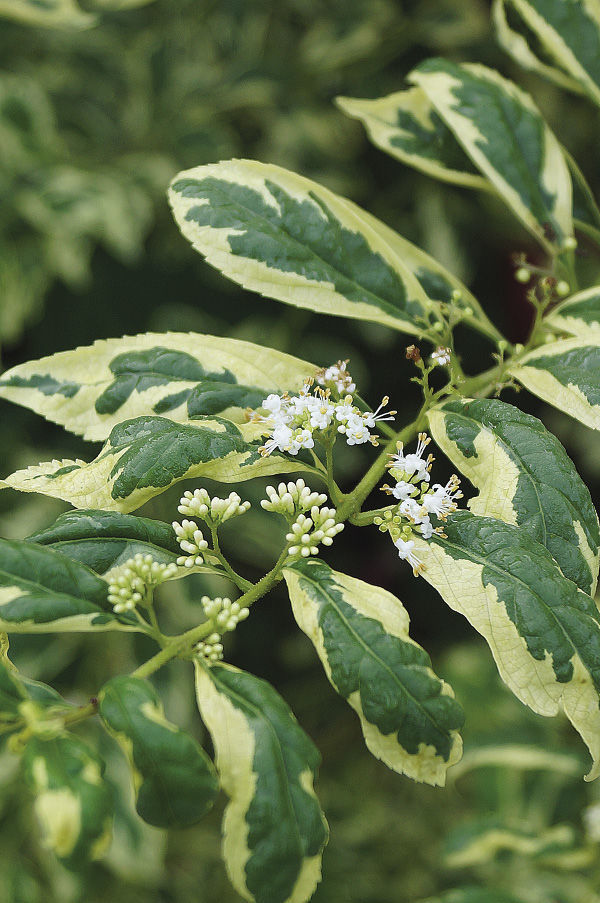 1. 'Duet' Beautyberry
Name:

Callicarpa dichotoma

'Duet'
Usda Hardiness Zones: 5 to 8
Size: 4 to 6 feet tall and 5 to 7 feet wide
Conditions: Full sun to partial shade; average garden soil
'Duet' is a favorite pale-leaved shrub in my Zone 7 twilight garden. I prune it severely in late winter, yet it comes back during the growing season. In addition to the variegated leaves, white flowers from June through August and small white fruit in fall brighten garden beds. 'Duet' makes a great specimen plant, or plant it in groups for more pale glow. The birds seem to leave the white fruit alone longer than that of the purple beautyberries.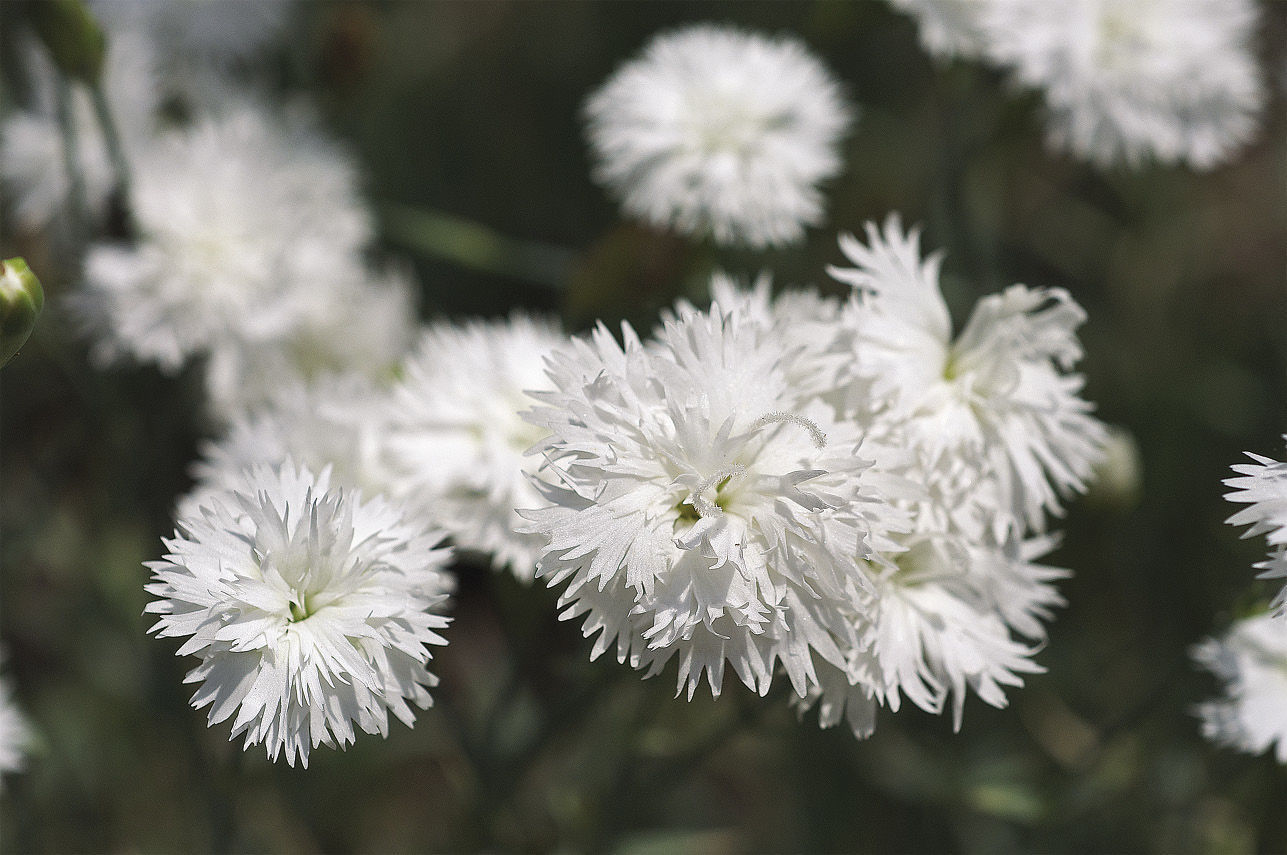 2. 'Itsaul White' Dianthus
Name:

Dianthus plumarius

'Itsaul White'
Zones: 3 to 9
Size: 6 to 9 inches tall and 18 to 24 inches wide
Conditions: Full sun to partial shade; average to dry, sharply drained, neutral to slightly alkaline soil
Did you catch the "it's all white" joke in this cultivar's name? Sparkling white, feathery, single, 1½-inch-wide flowers float above a grasslike tuft of silver leaves. After flowering from May to July, the silvery mat of foliage persists all year and makes an excellent, sun-loving ground cover. This cottage favorite is rarely browsed by deer because of its powerful scent, which some compare to vanilla. In the warmer parts of the South, this perennial can be intolerant of heat and humidity. In those areas, 'Itsaul White' is still worth growing as an annual.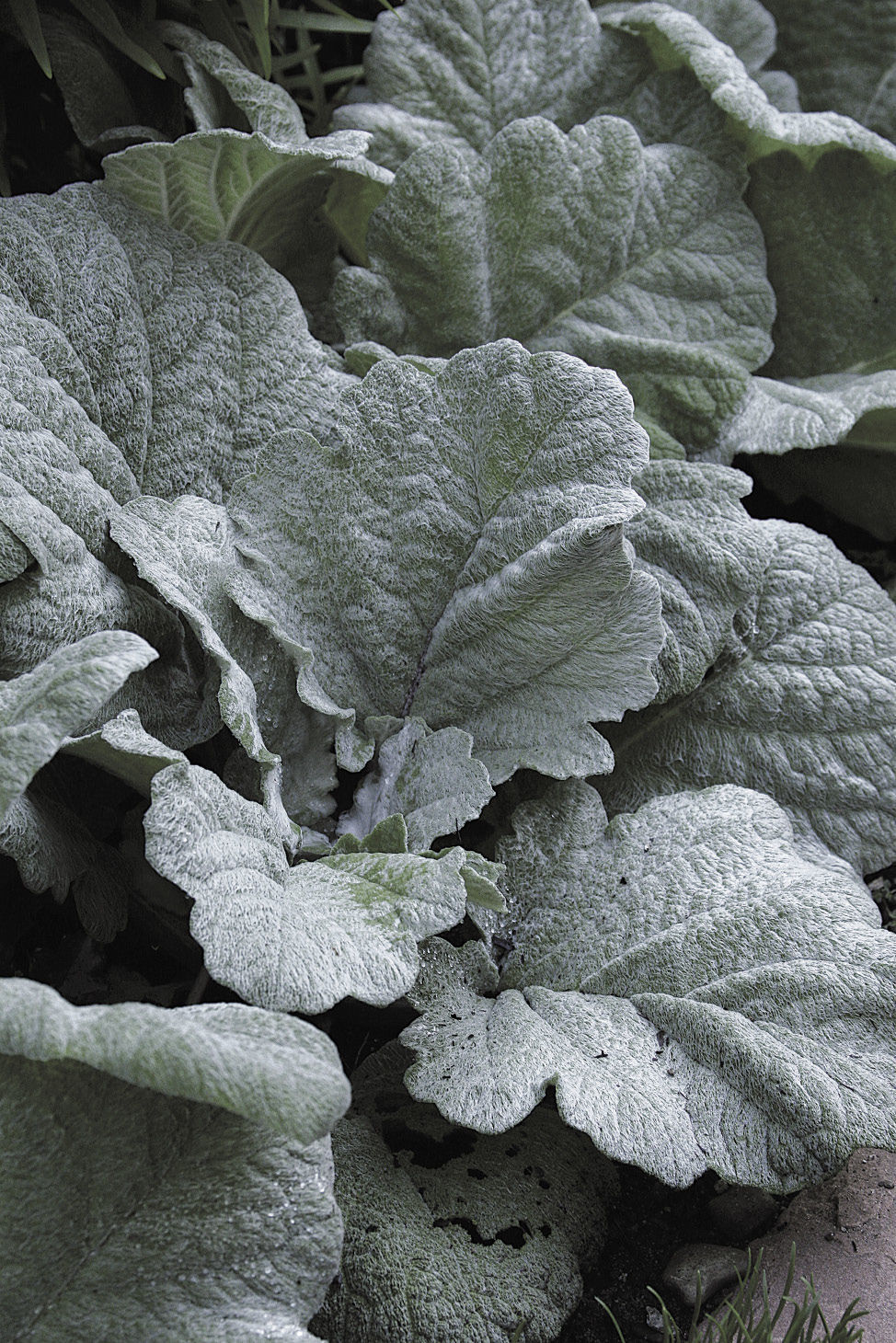 3. Silver Sage
Name:

Salvia argentea
Zones: 5 to 8
Size: 6 to 12 inches tall and 9 to 18 inches wide
Conditions: Full sun; dry, well-drained gravelly or sandy soil
This Mediterranean biennial blooms in early summer. It develops a mound of 8-inch, scalloped, downy leaves in its first year; flowering stems emerge from the basal rosette of foliage in the second growing season. These branching silvery spikes boast white, hooded, tubular flowers. Cut back stems after flowering to prolong the life of the plant. Remove side shoots to produce new plants, or let the plant go to seed every two to three years. Use this sage in containers or near paths in your outdoor entertaining area.
4. 'Whirling Butterflies' Gaura 
Name:

Gaura lindheimeri

'Whirling Butterflies'
Zones: 5 to 9
Size: 2 to 3 feet tall and wide
Conditions: Full sun; lean, dry, well-drained soil
This gray-green native of Texas and Louisiana is lovely in the twilight garden. Pink buds open to 1-inch-wide white flowers on upright, branching stems. This willowy perennial attracts pollinators over a long flowering period from May to September. It is heat and drought tolerant, a good choice for dry locations or container planting. Expect some deer browsing if planted in an unprotected location.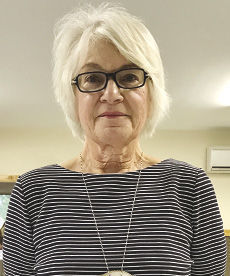 ---
Photos, except where noted: millettephotomedia.com; Nancy J. Ondra; Michelle Gervais; courtesy of June Mays