Mid-Atlantic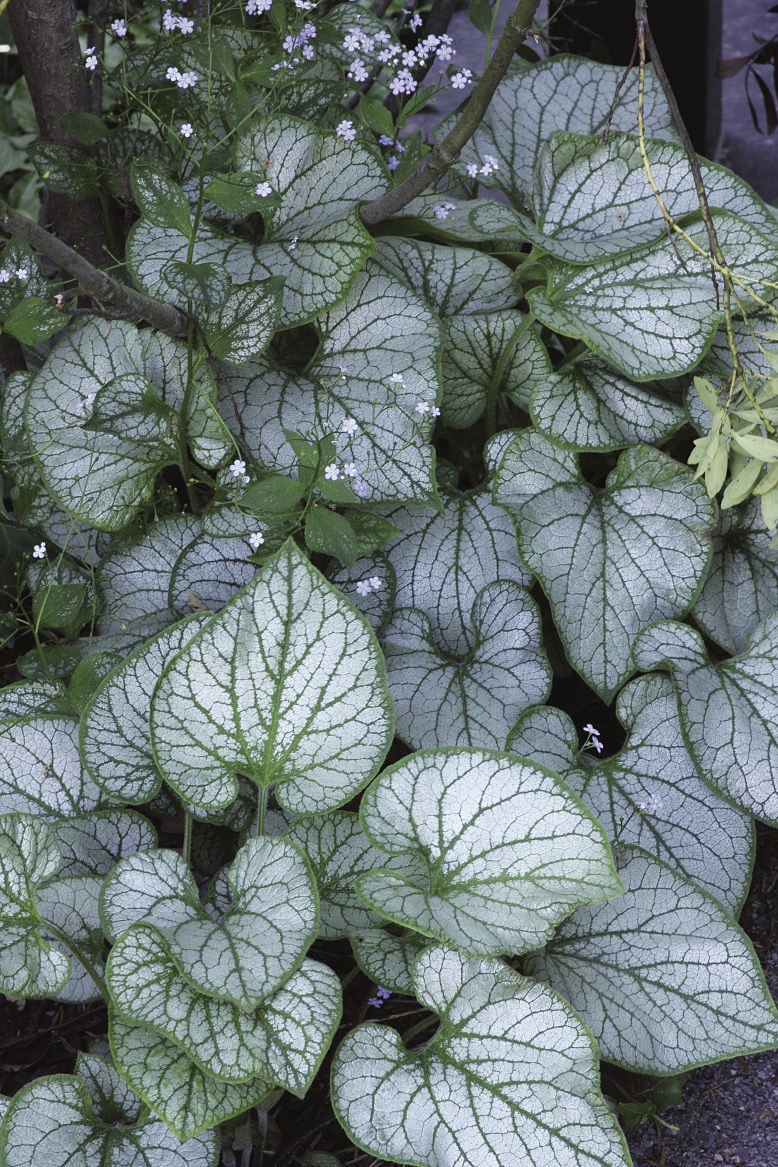 1.

'Jack Frost' Brunnera
Name:

Brunnera macrophylla

'Jack Frost'
Usda Hardiness Zones: 3 to 8
Size: 12 to 18 inches tall and wide
Conditions: Partial shade; moist, well-drained soil
A great alternative to the plain green foliage of the straight species, 'Jack Frost' adds a glow to shade with its silver, delicately variegated heart-shaped leaves. Its charming forget-me-not flowers are light blue, appearing in midspring. Plant it as a ground cover, as a lovely addition to a container, or let it naturalize along a stream. Brunnera loves the cool weather and may peter out when heat and humidity arrive. To remedy this problem, tuck it among some longer lasting shade perennials and cut back as needed. It will be as beautiful as ever the following spring.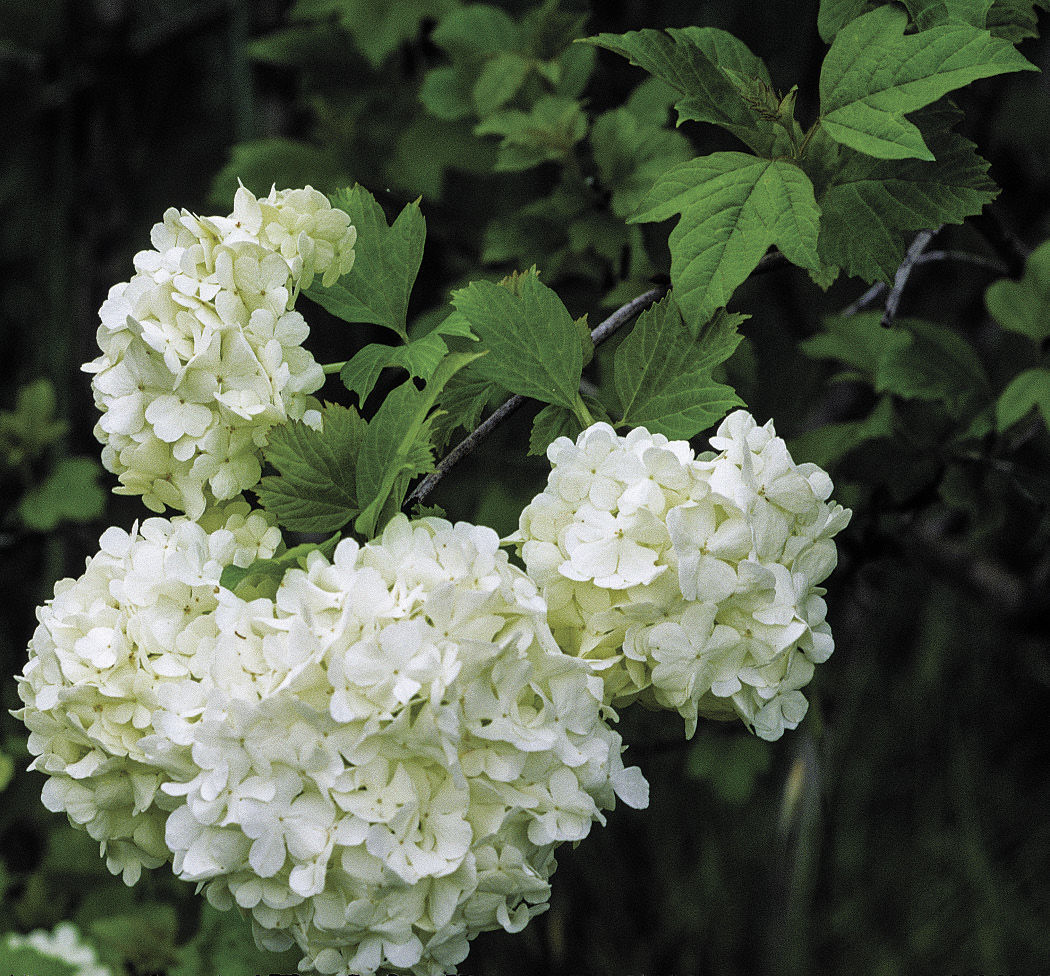 2. 'Roseum' European Cranberrybush
Name:

Viburnum opulus

'Roseum'
Zones: 3 to 8
Size: 10 to 12 feet tall and 12 to 14 feet wide
Conditions: Full sun to partial shade; moist, well-drained, wide-ranging soils
The large snowball-shaped flowers on this shrub are showstoppers in late spring. Not only does 'Roseum' stand out at dusk, but it also makes for a wonderful cut flower. Use this versatile shrub as a hedge or a backdrop in a cutting garden, or add it to a mixed border. The flowers of 'Roseum' are sterile and therefore will not be a self-sowing nuisance like the straight species. However, it can produce suckers, which can easily be controlled with a little pruning.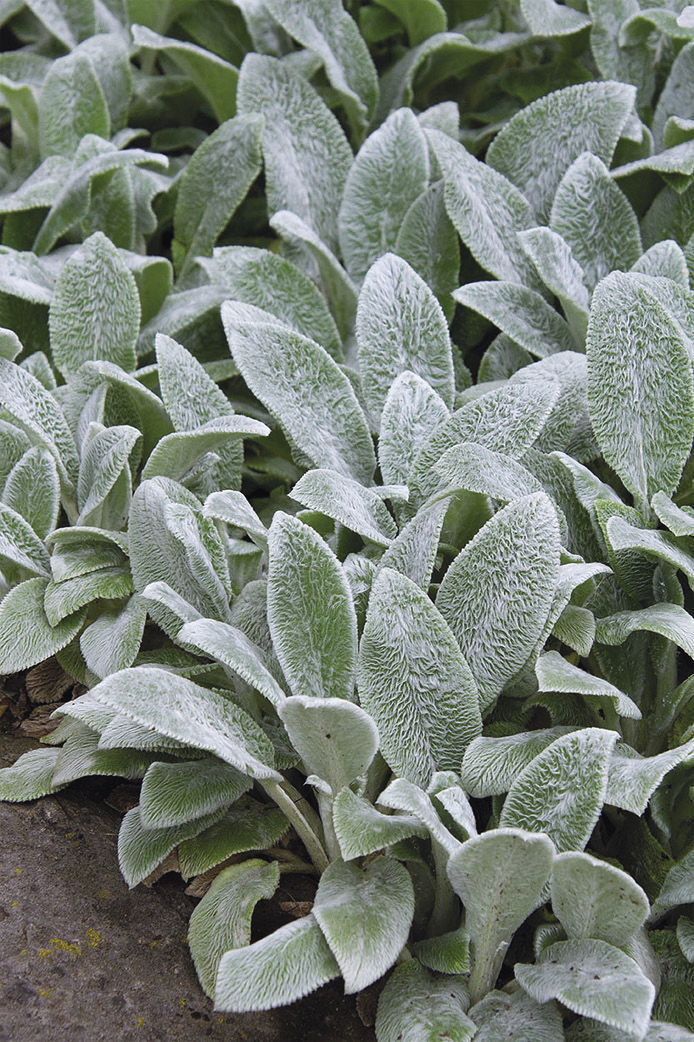 3. 'Silver Carpet' Lambs' Ears
Name:

Stachys byzantina

'Silver Carpet'
Zones: 4 to 8
Size: 3 to 6 inches tall and 12 to 18 inches wide
Conditions: Full sun; well-drained soil
This petite lambs' ears is perfect for planting among favorite rock-garden plants or on the edge of a sunny border garden because this plant likes it hot. Its soft, fuzzy foliage will creep out to form a mat, making it a wonderful filler for empty spaces. 'Silver Carpet', like other Stachys, is drought tolerant, so water it sparingly. Be sure to keep it in a well-drained, dry area as its velvety leaves can harbor fungus, which can lead to rot if water is constantly sitting on the foliage. The right place for the right plant is especially true for this luminescent little gem.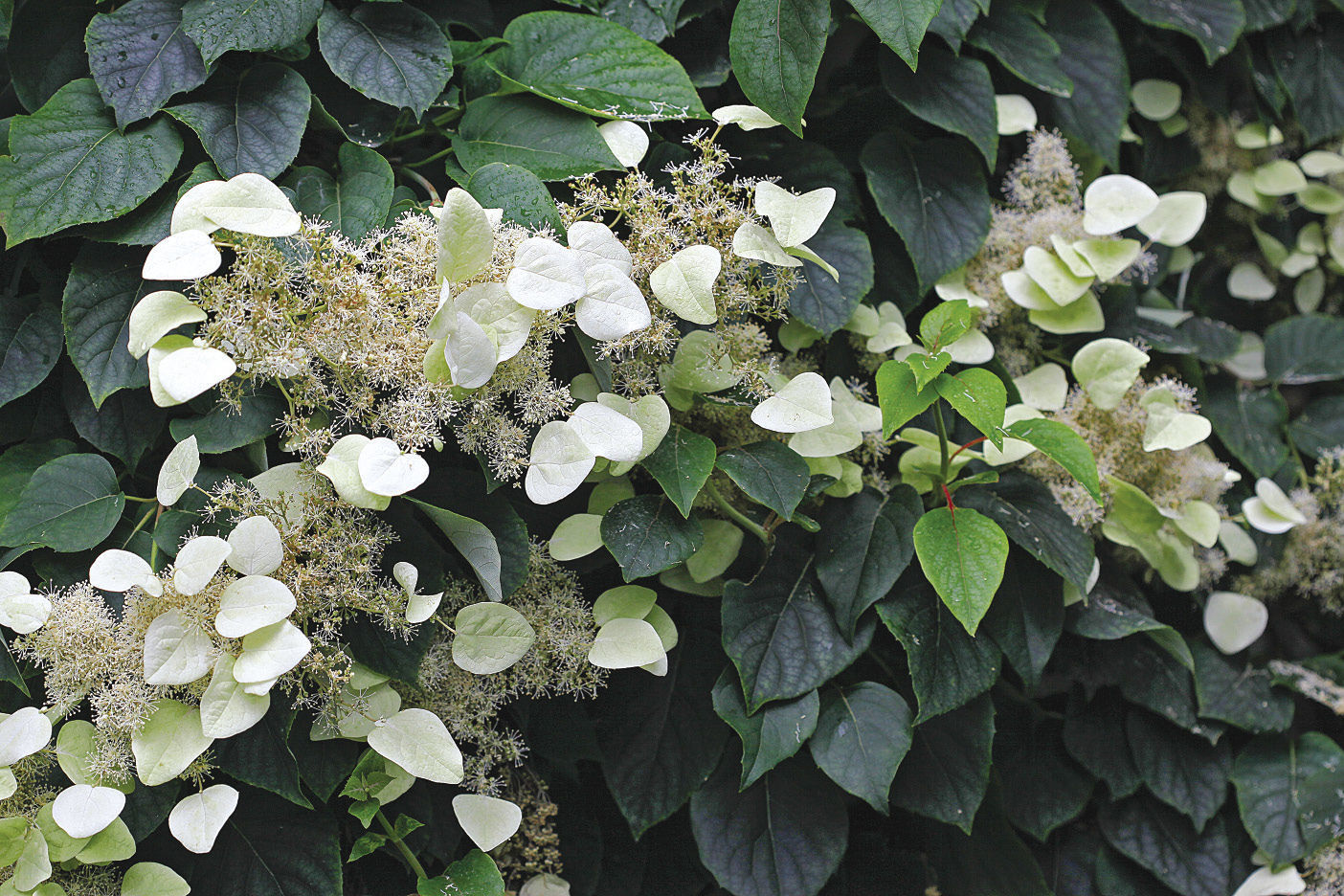 4.

'Moonlight' Japanese Hydrangea Vine
Name:

Schizophragma hydrangeoides

'Moonlight'
Zones: 5 to 9
Size: 20 to 30 feet tall and 6 to 9 feet wide
Conditions: Partial to full shade; moist, acidic, well-drained soil
The creamy-white hydrangealike flowers that sit atop the frosty heart-shaped leaves of this vine are perfection. Japanese hydrangea vine is the ideal choice for rambling up a shade tree, trellis, or wall. This deciduous, woody vine will not damage masonry or other plants as it's not overly aggressive. It will take its time getting established before reaching about 30 feet. Blooming in mid- to late summer, 'Moonlight' is a great choice for a shady spot on hot days. In autumn, the foliage turns yellow and drops to display reddish-brown stems that provide some winter interest.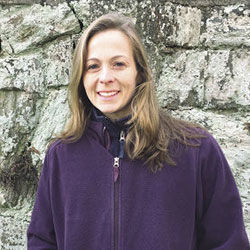 ---
Photos: Kerry Ann Moore;  Jerry Pavia; Michelle Gervais; Joshua McCullough; courtesy of Michele Christiano