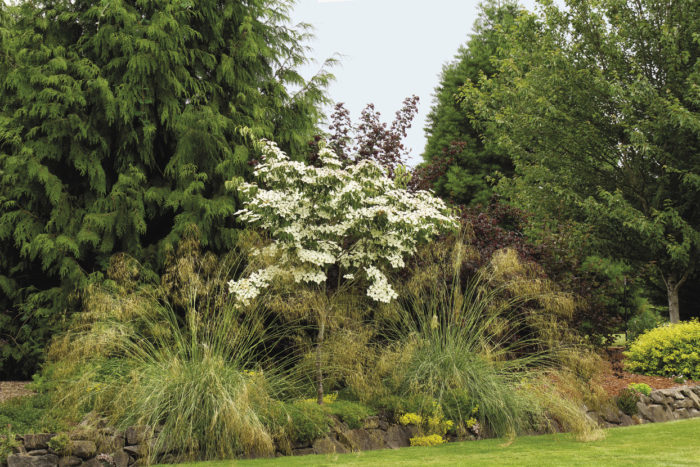 'Sparkling Burgundy' pineapple lily (Eucomis comosa 'Sparkling Burgundy')
USDA Hardiness zones: 8 to 11
Size: 18-inch-tall foliage (with 30-inch-tall flowering stems) and 2 feet wide
Conditions: Full sun to partial shade; rich, well-drained soil
Visitors to our garden always notice this South African bulb, especially in early summer when its merlot-colored leaves emerge. Although 'Sparkling Burgundy' pineapple lily looks tropical, it's unquestionably hardy. Some Eucomis species are tender or slow to establish, but all varieties of E. comosa are reliable in our climate. For the darkest foliage color, give this perennial a sunny spot.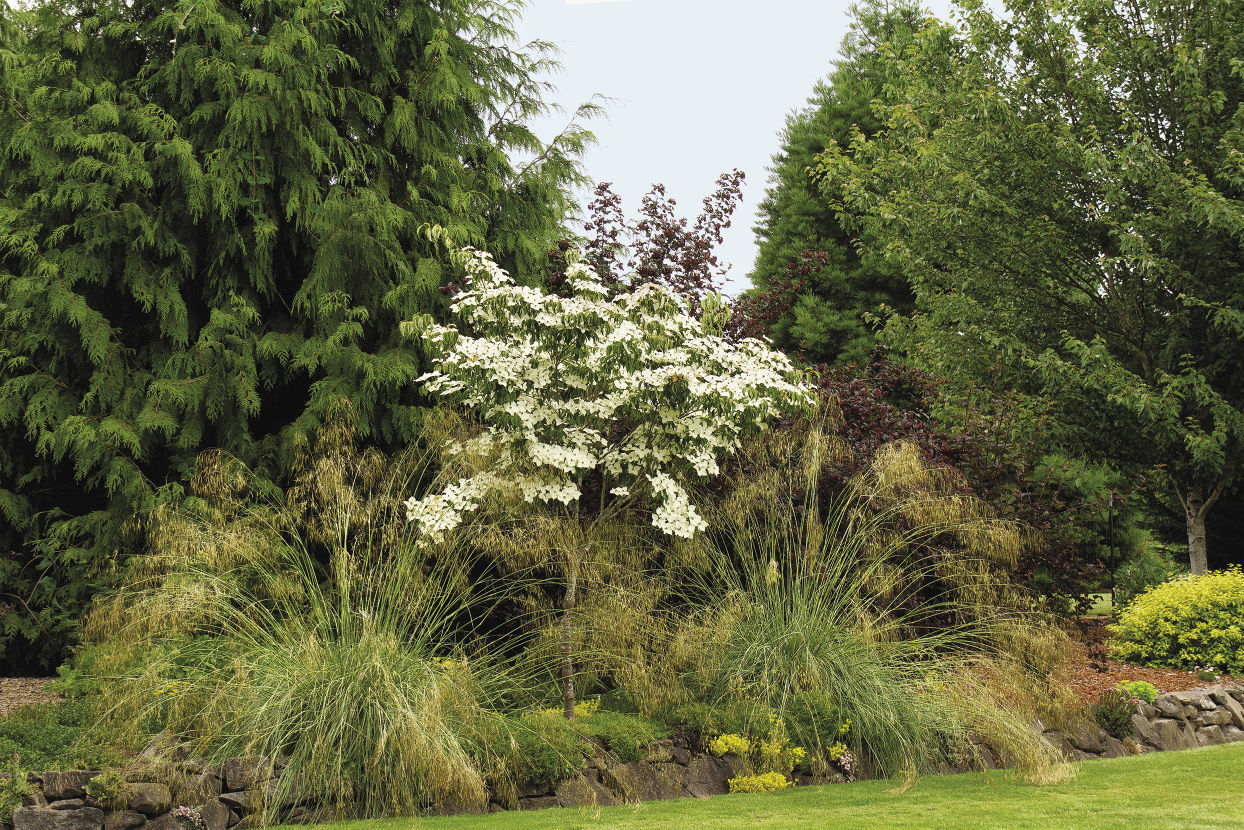 Giant feather grass (Stipa gigantea)
Zones: 8 to 11
Size: 8 feet tall and 6 feet wide
Conditions: Full sun; poor to average, well-drained soil
If I had to list my top five favorite ornamental grasses, giant feather grass would certainly make the cut. This cool-season grass is drought tolerant, deer resistant, low maintenance, and cold hardy. Once the dry days of summer commence in western Ore­gon, usually around July 4, the green seed heads on this grass age to a golden straw color, which shimmers beautifully in the afternoon sun. If the plant's vigor starts to wane over time, simply divide the aging clumps in late winter.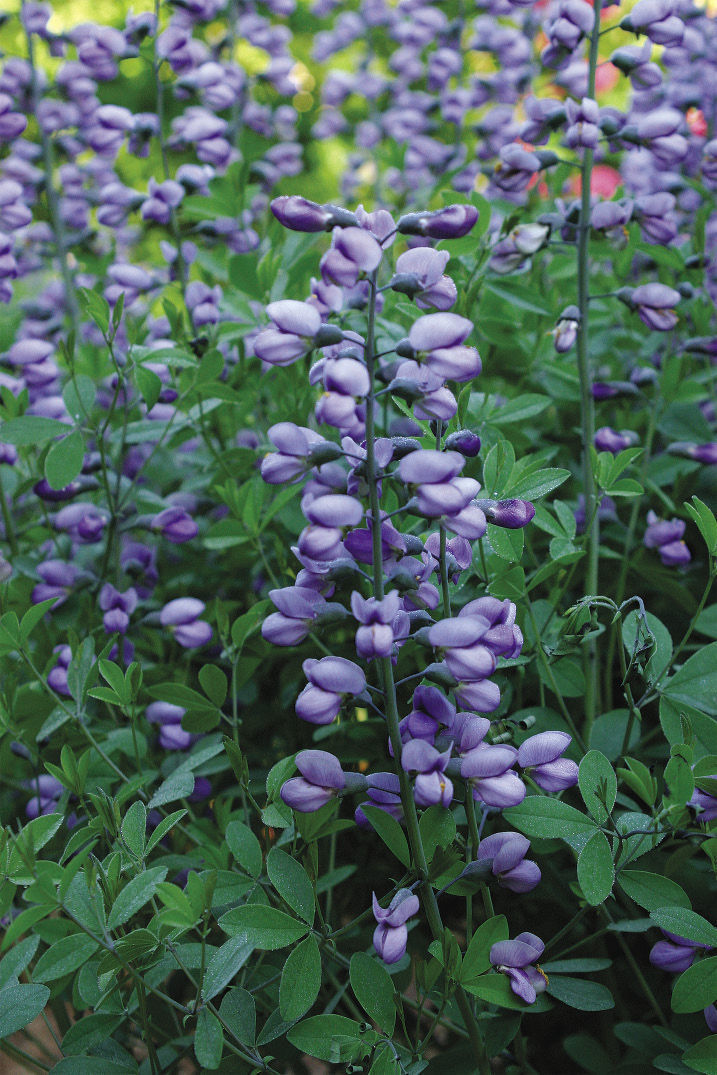 'Purple Smoke' false indigo (Baptisia 'Purple Smoke')
Zones: 3 to 9
Size: 4 feet tall and wide
Conditions: Full sun; lean, well-drained soil
Some plants need tough love to look their best, and false indigo is definitely one of them. If the soil is too rich or too moist, it flops right over. Neglect this North American native, however, and you'll have dusky purple flowers on sturdy gray-colored stems through most of summer, followed by a shapely shrublike plant with ornamental seedpods for the rest of the season. 'Purple Smoke' false indigo, like many Baptisia cultivars, is hardy to –40°F, the likes of which have never been seen in our valley. Plus, it's deer resistant.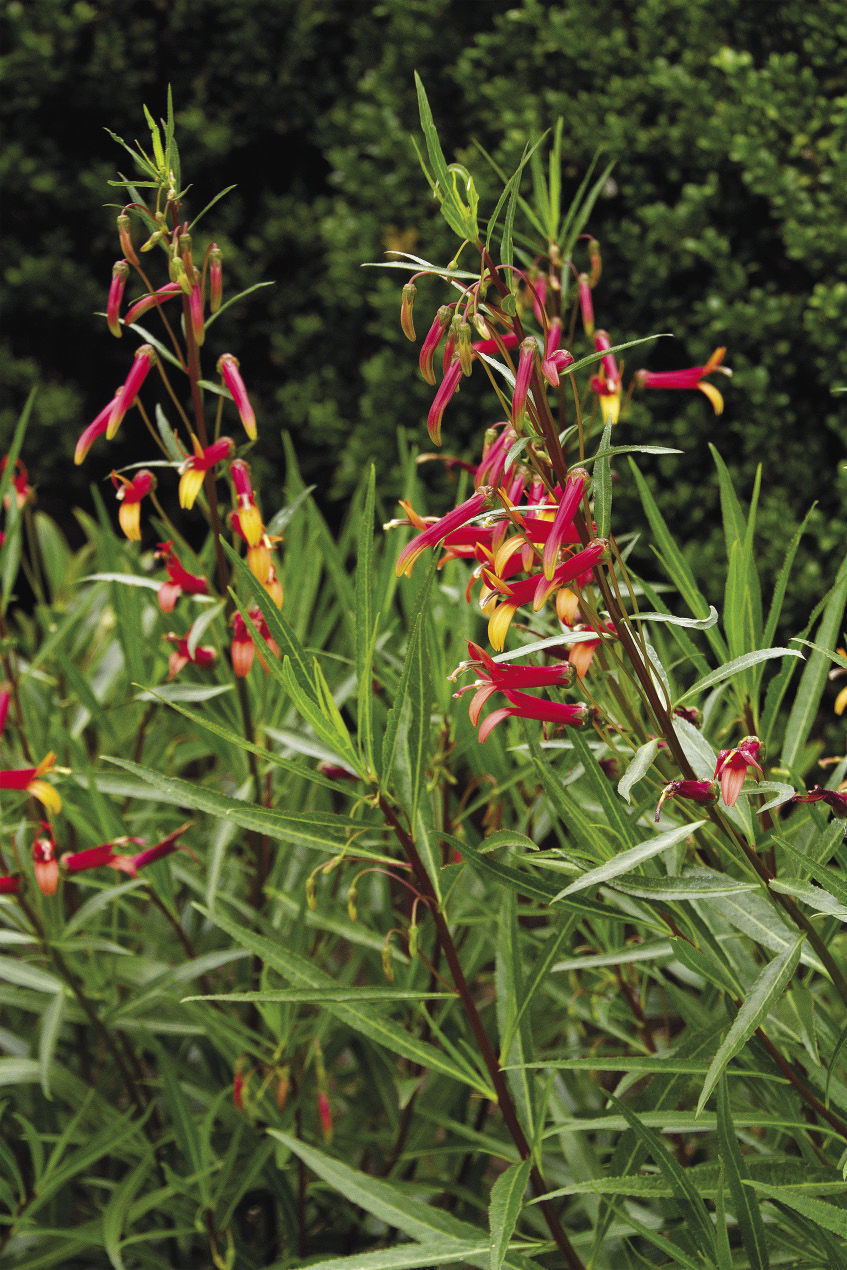 Sierra Madre lobelia (Lobelia laxiflora var. angustifolia)
Zones: 8 to 10
Size: 2 feet tall and wide
Conditions: Full sun; rich, well-drained soil
I never would have guessed that a plant native to the American Southwest would handle our wet winters so well. I love this plant—and so do the hummingbirds and bees. All summer, Sierra Madre lobelia features a long-lasting show of scarlet flowers without any deadheading. At the close of the season, simply trim it back after the first hard frost. This is a low-maintenance, trouble-free plant. But it likes rich soil, so be sure to give it a yearly dose of compost.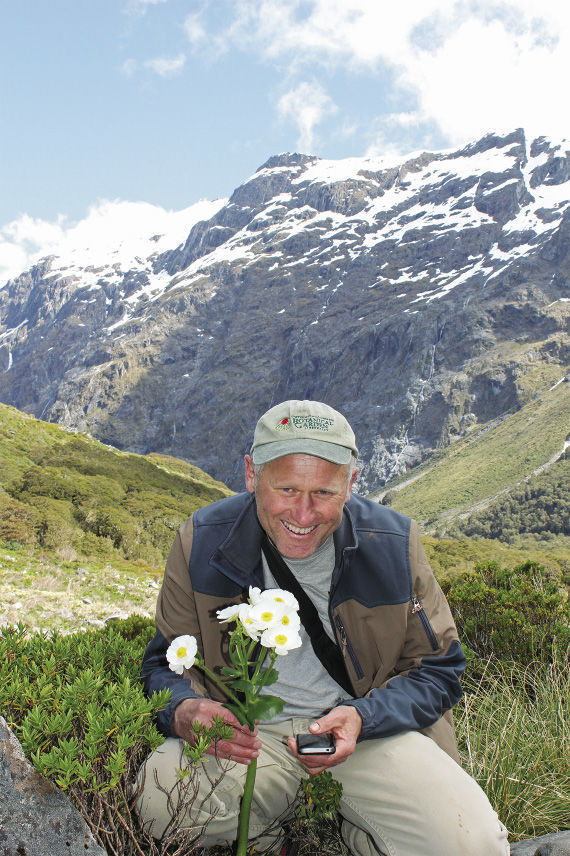 Photos: Doreen Wynja; Courtesy of Leonard Foltz; Steve Aitken; Michelle Gervais