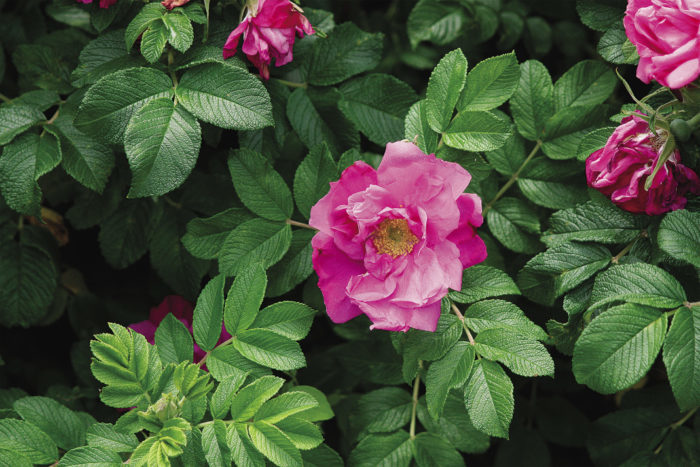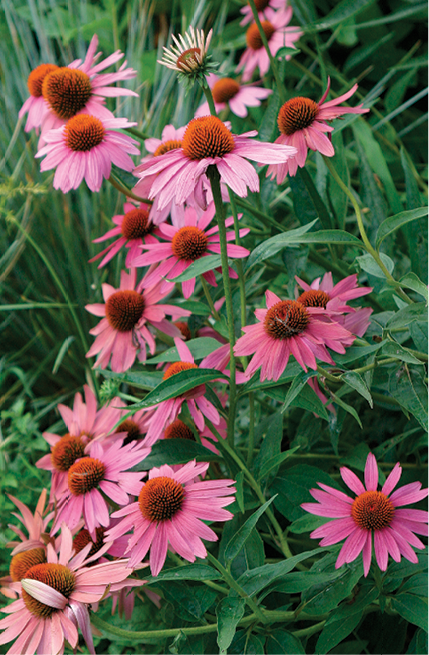 Purple coneflower (Echinacea purpurea and cvs.)
USDA Hardiness Zones: 3 to 9
Size: Up to 5 feet tall and 3 feet wide
Conditions: Full sun to partial shade; well-drained soil
This perennial is native to our prairie, so you know it has to be tough. It is not only cold hardy and drought tolerant but also a trouper in the heat. As if that weren't enough, purple coneflower offers long-lasting summer color, makes a sturdy cut flower, and even looks handsome in winter, thanks to its large cone-shaped seed heads (which finches love). I even like the way it gently reseeds itself in my garden, filling in vacant spots.
Rugosa rose (Rosa rugosa and cvs.)
Zones: 2 to 9
Size: 4 to 6 feet tall and wide
Conditions: Full sun; well-drained soil
Modern shrub roses have given us a wide range of winter-hardy options, but I still list rugosa rose as one of my favorites. This disease-resistant species is incredibly cold tolerant, makes a great flower, and, as an added bonus, sets colorful cherry tomato–like hips after its blooms fade. The plant does get big, however, so keep it at the back of the border and give it plenty of room to grow.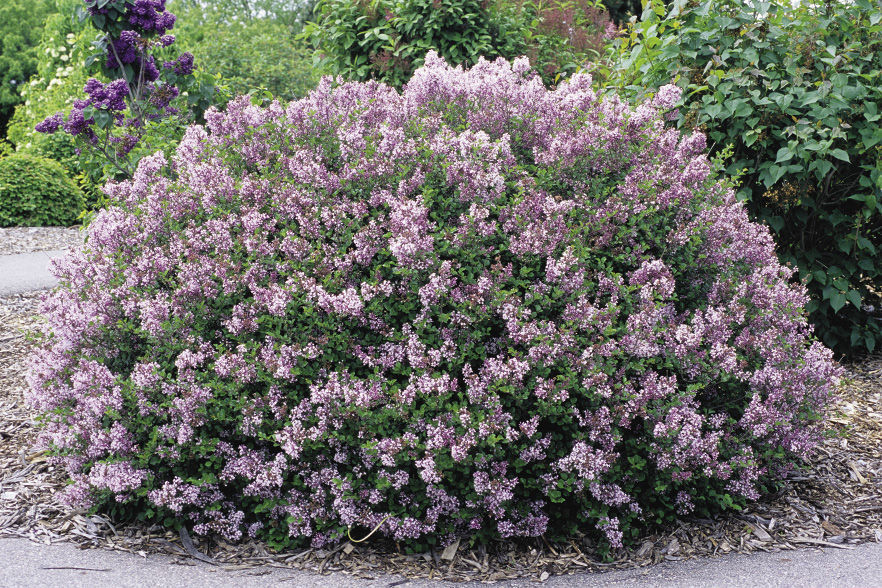 Dwarf Korean lilac (Syringa meyeri 'Palibin')
Zones: 4 to 7
Size: 4 to 5 feet tall and 5 to 8 feet wide
Conditions: Full sun; well-drained soil
Lilac is a reliable flowering shrub for our area, but the problem with most varieties is that they grow too big. That's why I love dwarf Korean lilac. It's the perfect size for all kinds of landscapes. It flowers reliably every spring and even starts blooming the first year—something many lilacs won't do. Best of all, it's tough. This shrub can handle just about anything our weather throws at it and comes back every year looking better than ever.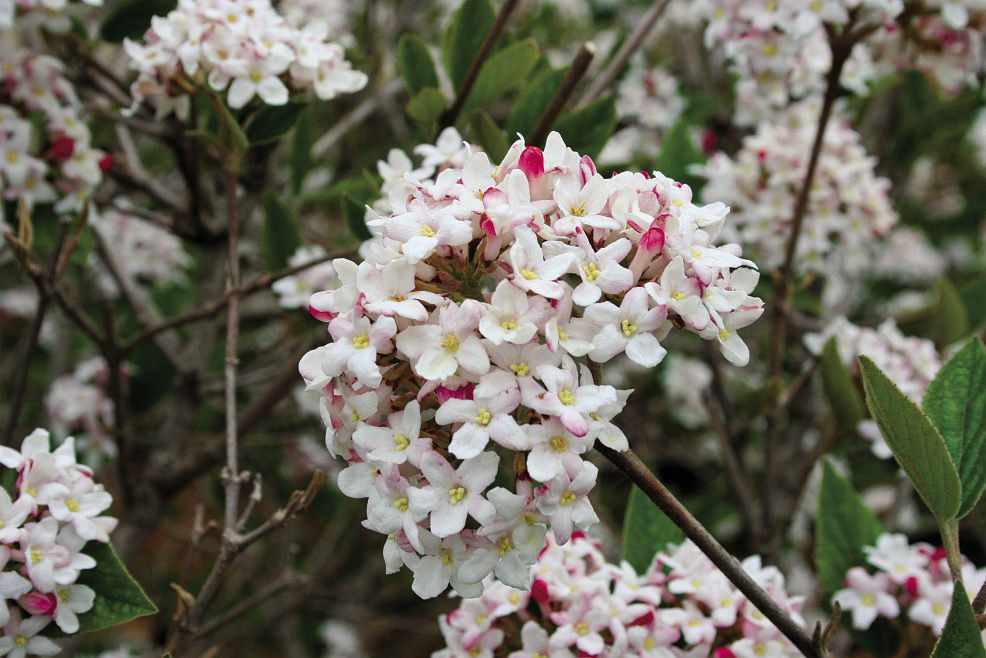 Koreanspice viburnum (Viburnum Carlesii)
Zones: 5 to 8
Size: 6 to 8 feet tall and wide
Conditions: Full sun to partial shade; moist, well-drained soil
Few plants can rival the amazing fragrance of a Koreanspice viburnum in full bloom. For me, it's a sure sign that spring is finally here. This deciduous shrub is easy to grow and knows its place at the back of a border, kicking off spring with white flowers and then fading into the background to let summer bloomers steal the show. It always has one last hurrah in fall, however, with a blaze of red foliage.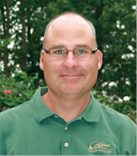 Photos: Courtesy of Cameron Rees; Jennifer Benner; Kerry Ann Moore; Bill Johnson