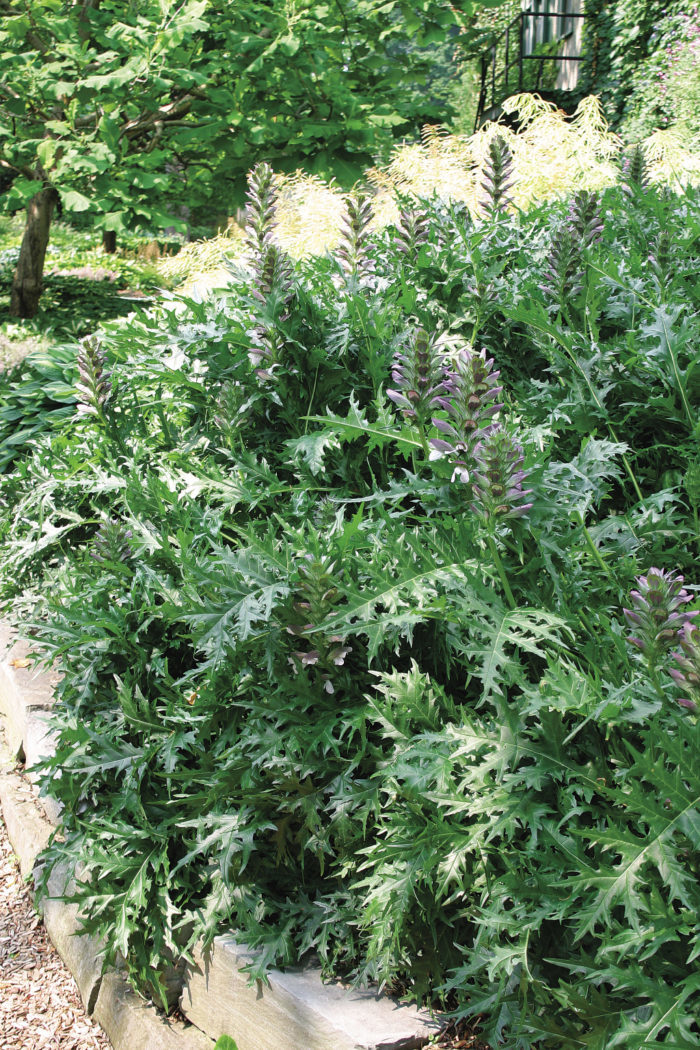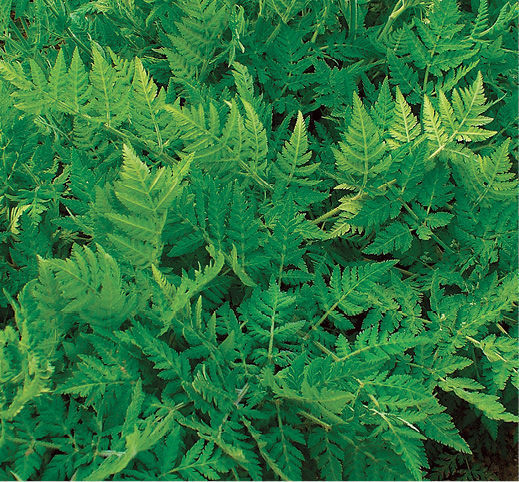 Sweet Cicely
Name:
Myrrhis odorata
USDA Hardiness Zones: 3 to 7
Size: Up to 5 feet tall and 6 feet wide
Conditions: Partial shade; moist, fertile, well-drained soil
I'm always on the lookout for herbs that can fill in the shady spots of my kitchen garden; Sweet Cicely is one such plant. I've placed it in a large, partly sunny area close to a footpath; this location allows me to enjoy the anise-like scent of its leaves and flowers, which emerge as large white umbels in late spring. Give this vigorous plant lots of room. It will require minimal care and effort, and you can prune it back hard once it's done blooming for renewed foliage or let it seed all over for an anise-scented forest the following spring.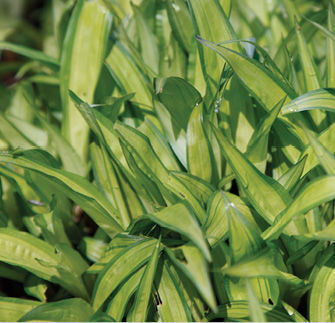 'Banana Boat' sedge
Name:
Carex siderosticha
'Banana Boat'
Zones: 5 to 9
Size: 1 foot tall and wide
Conditions: Partial to full shade; moist, well-drained soil
"Beautiful," "low maintenance," and "unusual"—these are words my husband uses to describe me, words that also suit this sedge. The pale, strappy, tropical-like foliage of 'Banana Boat' is a freak of nature in dry shade, which is the perfect reason to snap one (or 10) up for your garden. The plant looks like the result of a sizzling romance between 'Aureola' Japanese forest grass (Hakonechloa macra 'Aureola', Zones 5–9) and a lance-leaf hosta (Hosta cvs., Zones 3–9). It's terrific in pots, as well. Cut it back in late winter to make way for fresh leaves. The plant is drought tolerant once established.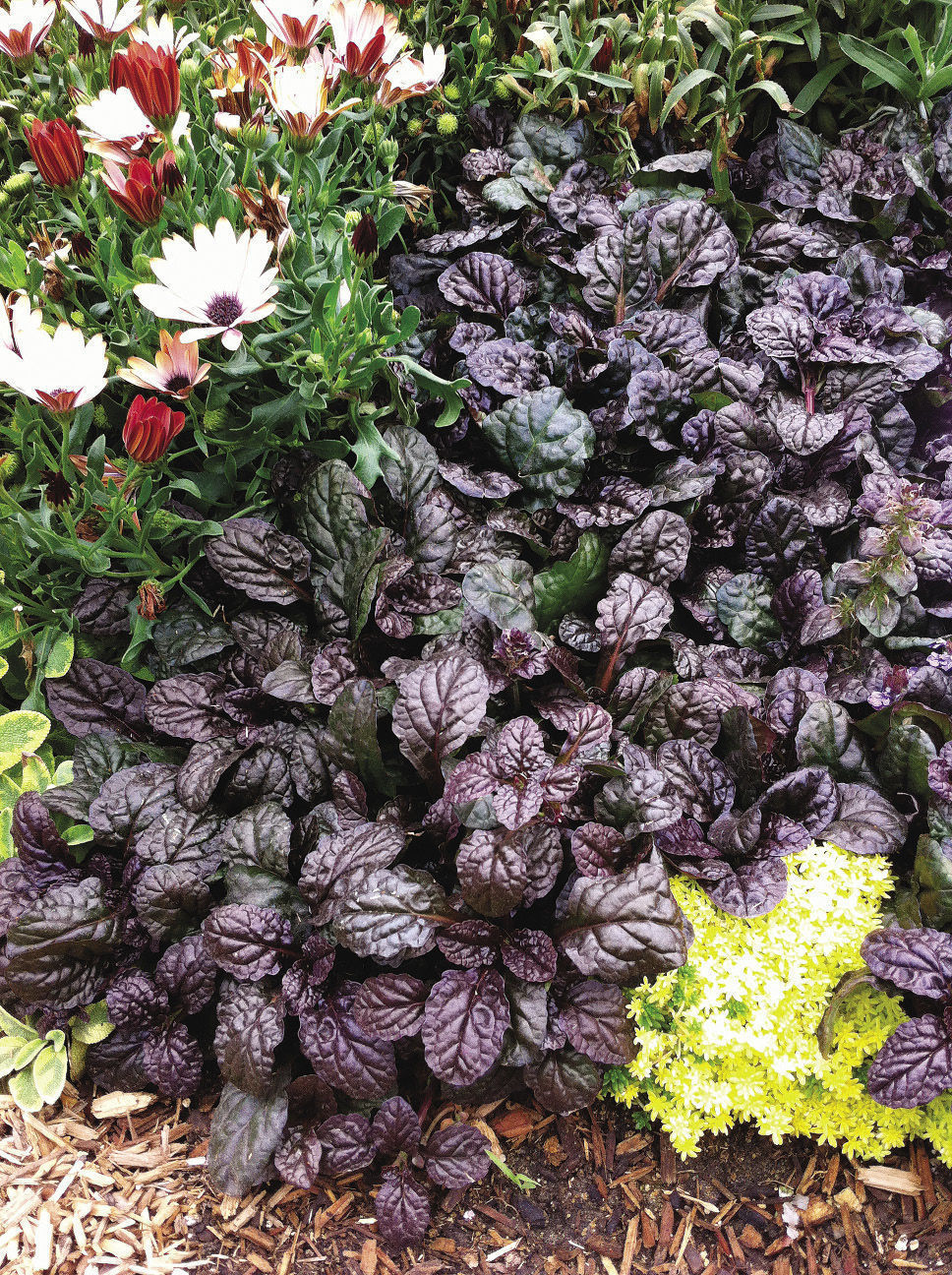 'Black Scallop' ajuga
Name:
Ajuga reptans

'Black Scallop'

Zones: 3 to 9

Size: Up to 6 inches tall and 18 inches wide

Conditions: Partial shade; moist, well-drained soil

I have a few go-to problem-solving plants that I recommend almost daily, and 'Black Scallop' ajuga is one of them. I love its dark foliage and towers of blue flowers in early spring as well as how this plant can tackle full sun to full shade—from pretty wet to desert dry—and just do it like a boss. It can be a thug but not if you grow it in dry shade; there, it's an obedient hero, growing much slower and covering less ground than in more hospitable situations.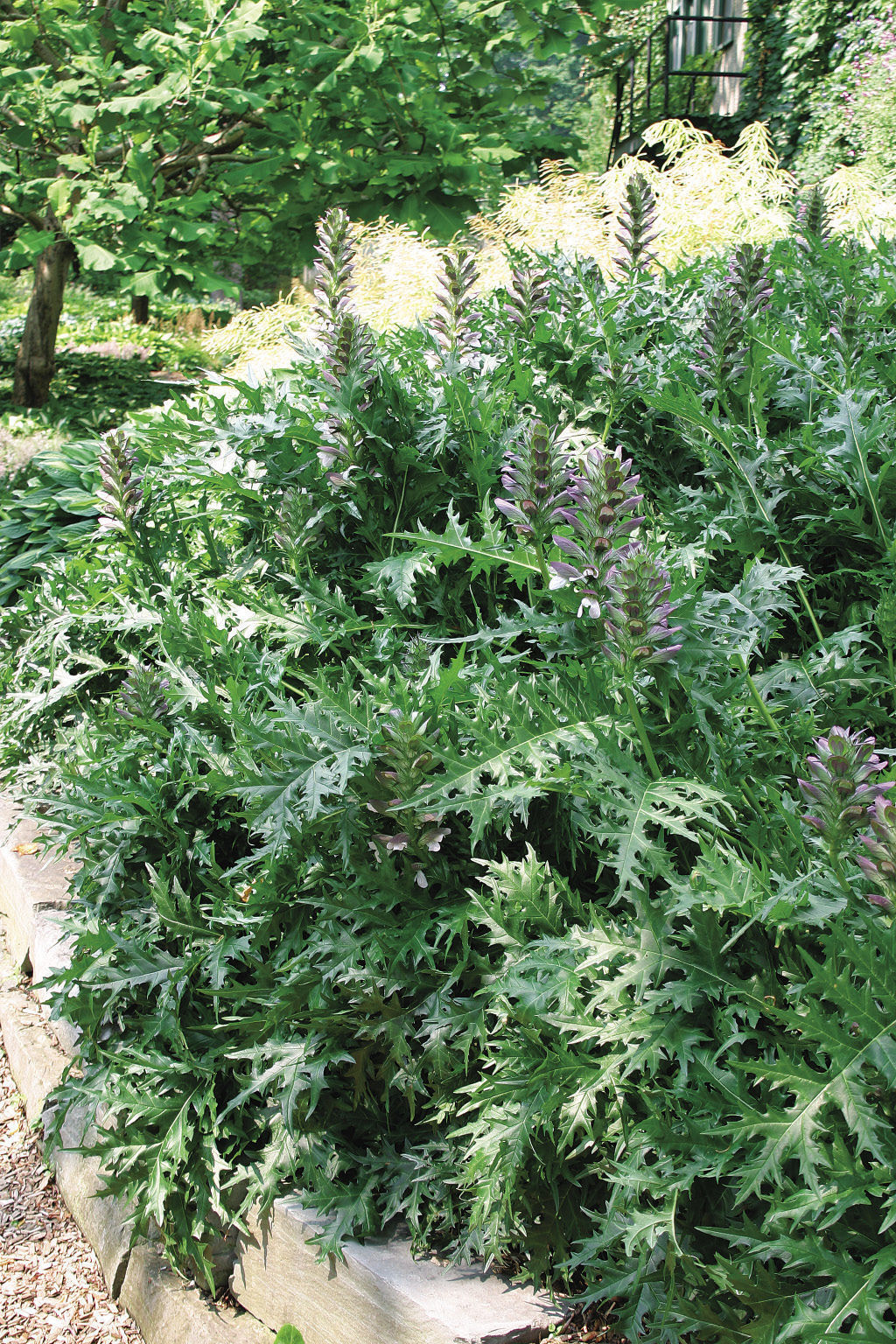 Bear's breeches
Name:
Acanthus spinosus
Zones: 5 to 9
Size: Up to 5 feet tall and 3 feet wide
Conditions: Partial shade; average soil
Bear's breeches is one of the first perennials I ever fell in love with, and I haven't lived without it since. It has funky, bold leaves (think: Corinthian columns) and weird flowers. Give yourself room for a bed of them because they are showstoppers when in bloom in midsummer. This plant may be hard to establish, but I've had more luck with it in partial shade—where it's slow but care-free—than I ever did in full sun.
Amanda Thomsen is a professional gardener in Chicago, Illinois, and the author of
Kiss My Aster: A Graphic Guide to Creating a Fantastic Yard Totally Tailored to You.
Photos: H. Zell/courtesy of commons.wikimedia.org; Joshua McCullough; Steve Aitken; Michelle Gervais; courtesy of Amanda Thomsen