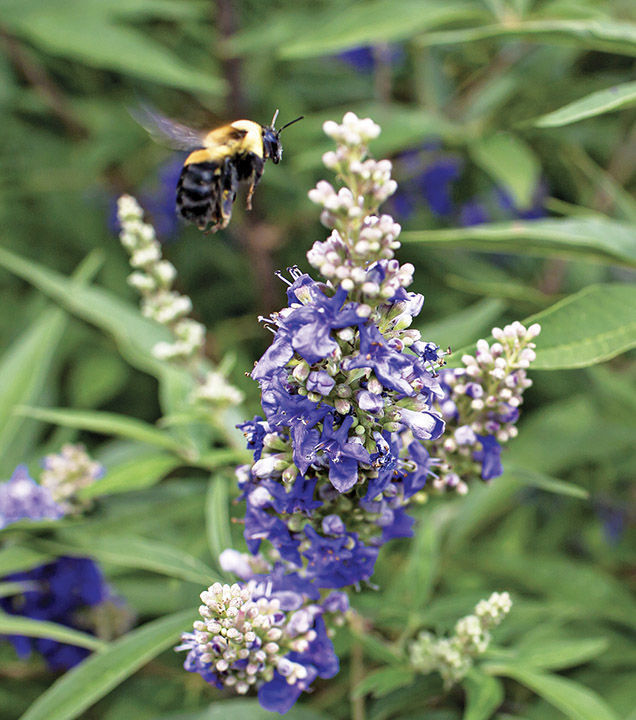 1.

Blue Puffball

™

Chaste Tree
Name:

Vitex angus-castus

'PIIVAC-I'
Zones:6–9
Size: 3 to 4 feet tall and wide
Conditions: Full sun; average to dry soil
Finally, a chaste tree for small spaces. Blue Puffball™ compresses everything we love about Vitex— rich, blue summer blooms, textured foliage­—into the first truly dwarf variety. With its small stature, Blue Puffball™ fills numerous roles in the landscape: Plant singly as an accent or a specimen; mass in beds and borders for long-season color; or pot it up for a showy patio container. Its flowers attract butterflies, hummingbirds, and bees, while its willowy, gray-green foliage remains disease free throughout the season. And, once established, chaste tree is drought tolerant.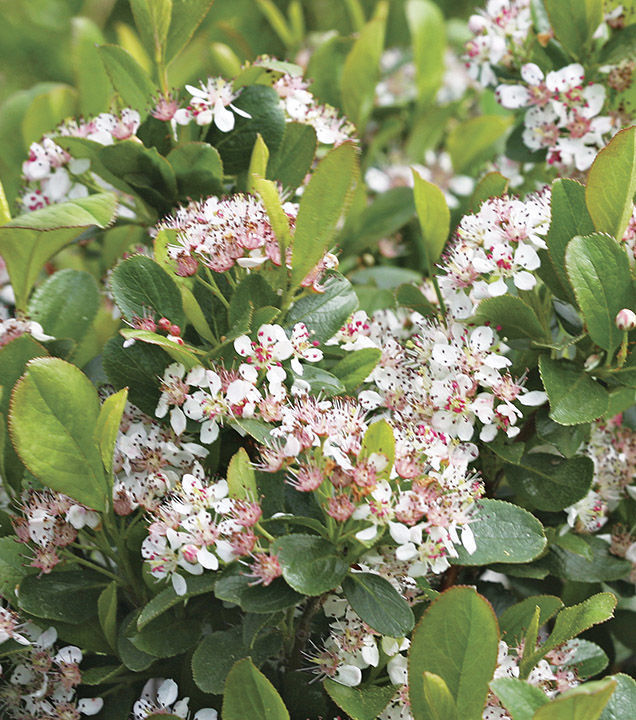 2.

Low Scape

®

Mound Aronia
Name:

Aronia melanocarpa

'UCONNAM165

'
Zones:3–9
Size:12 to 24 inches tall and 18 to 24 inches wide
Conditions:Full sun to partial shade; adaptable to a wide range of soil conditions
Heat, drought, salt, deer: This hardy little shrub can take anything Mother Nature throws its way. With a unique habit among aronia, Low Scape® Mound is perfect for edging beds or massing as a ground cover beneath upright shrubs and small trees. Best of all, these plants provide multiple seasons of beauty, from foamy spring blooms to vibrant red fall color and deep purple-black berries. Low Scape® Mound is widely adaptable, thriving under almost any conditions: cold or hot climates; moist or dry soils; or sun and part shade.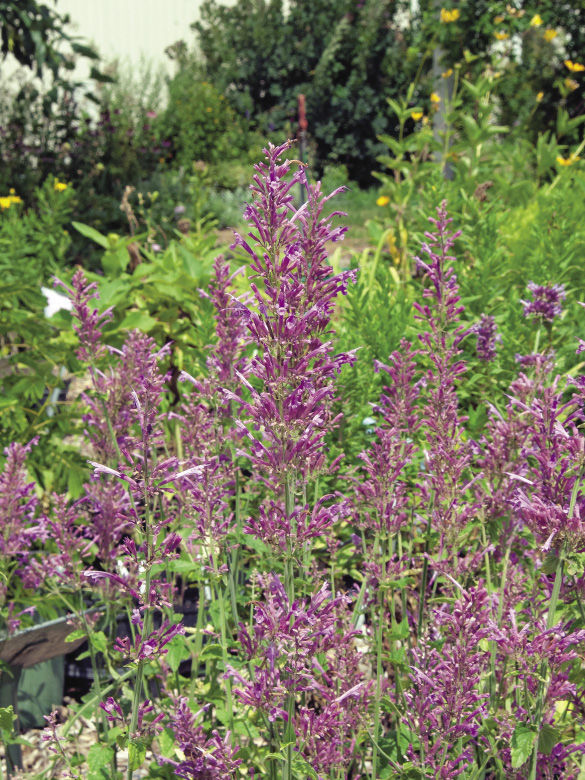 3.

Texas Hummingbird Mint
Name:

Agastache cana
Zones:5–9
Size:24 to 36 inches tall and 18 inches wide
Conditions:Full sun; average to dry, well-drained soil
Attract a host of butterflies and hummingbirds to the garden with Texas hummingbird mint. Showy spikes of raspberry-pink blooms cover these plants from late summer through fall. Aromatic, blue-green foliage provides color all season and reportedly deters mosquitoes when crushed and rubbed on the skin or other surfaces. Texas hummingbird mint is easy to grow and tolerates drought and poor soils, but it requires adequate drainage. It is an excellent addition to butterfly and rock gardens, water-wise plantings, and mixed borders. And, it is resistant to deer and rabbits.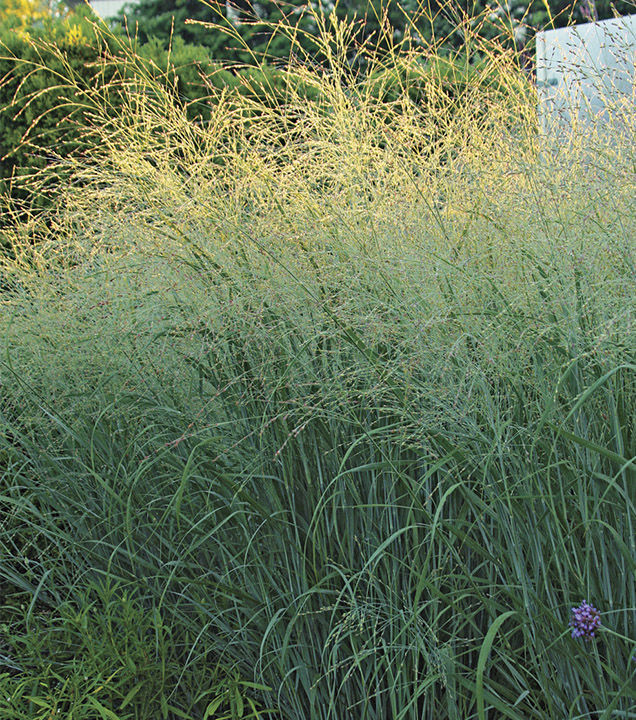 4.

'Heavy Metal' Switchgrass
Name:

Panicum virgatum

'Heavy Metal'
Zones: 4–9
Size:4 to 5 feet tall and 2 feet wide
Conditions:Full sun; adaptable to a variety of soil conditions
Dramatic, steel blue, upright blades define this native grass. 'Heavy Metal' switchgrass provides vertical structure all year without flopping. The airy, pink-tinged flower heads emerge in midsummer, fading to tan in autumn, and they remain upright through winter, providing food for songbirds. These flowers can be used in cut-flower arrangements and for drying. Switchgrass thrives in a variety of soil and moisture conditions, making it ideal for rain gardens and water-wise landscapes. It provides excellent erosion control and is deer resistant and tolerant of heat and humidity.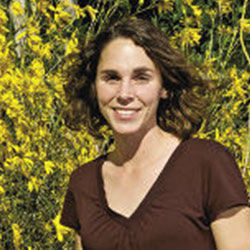 ---
Photos: courtesy of Bailey Nurseries; courtesy of Proven Winners; millettephotomedia.com; Michelle Gervais; courtesy of Todd Johnson