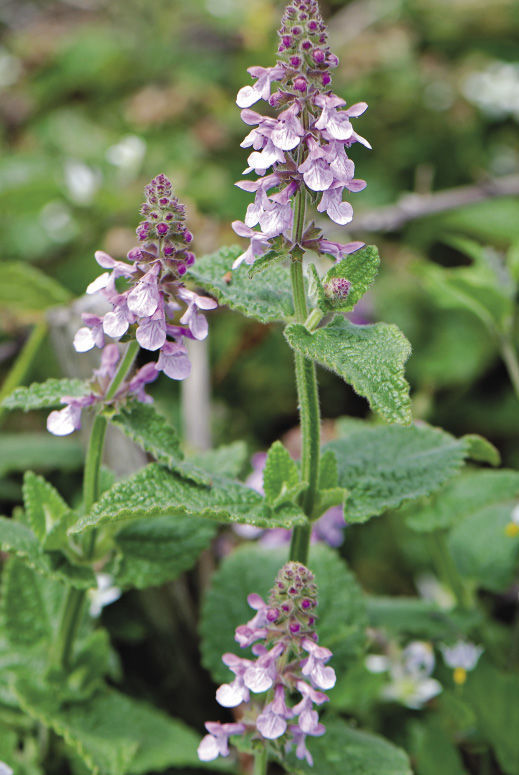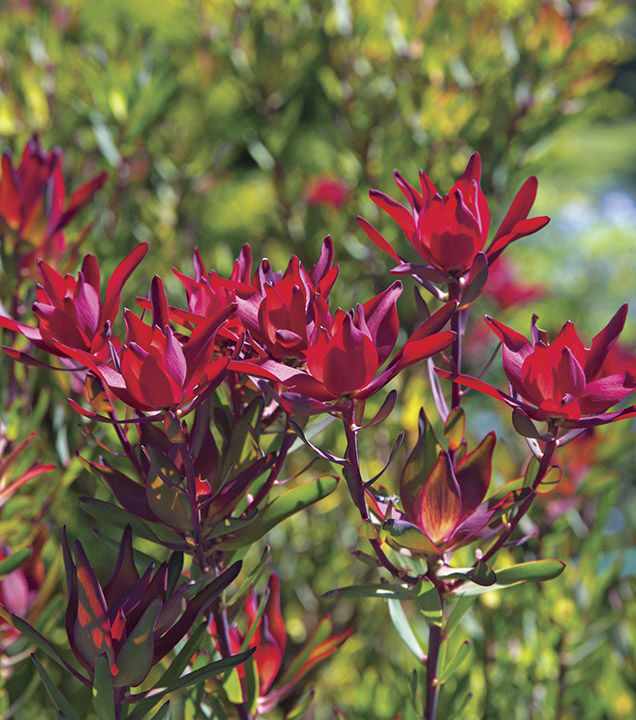 1.

'Blush' Leucadendron
Name:

Leucadendron salignum

'Blush'
Zones: 9–11
Size: 3 to 5 feet tall and wide
Conditions: Full sun; well-drained soil
I am a leucadendron fanatic, and 'Blush' is one of my all-time favorites. This plant has great red color in its foliage, striking winter blooms, and low water needs. Its foliage or flowers can be used for cut-flower arrangements. Australian plants are notorious for struggling with high-phosphorus soils, so this plant does best with limited fertilizer in acidic soil that has good drainage. With its bright color and vertical architectural form, 'Blush' makes a great showpiece or highlight in a garden.

2.

California Hedge Nettle
Name:

Stachys bullata
Zones: 7–10
Size: 2 to 3 feet wide and 2 feet tall
Conditions: Partial to full shade; moist, well-drained soil
I am testing out this California native at Descanso Gardens in our new wildlife landscape. This gentle spreader is easily established and thrives underneath shade trees. Don't let its common name fool you: California hedge nettle does not have any stinging hairs like other nettles. This plant is great for medium- to moderately watered shade gardens, and its striking pink, salvia-like blooms attract hummingbirds, butterflies, and bees. It pairs well with heuchera (Heuchera spp. and cvs., Zones 4-8) and Douglas iris (Iris douglasiana, Zones 5-9). Fragrant, mint-scented foliage means that this plant is almost 100 percent deer resistant.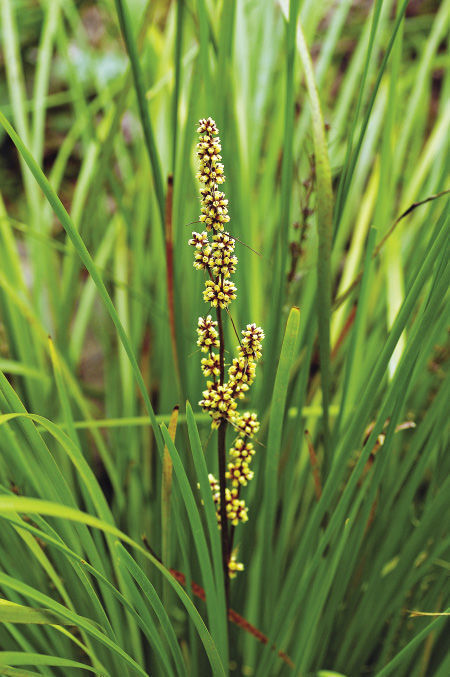 3.

Breeze

™

Dwarf Mat Rush
Name:

Lomandra longifolia

'LM300'
Zones: 8–11
Size: 2 to 3 feet tall and wide
Conditions: Full sun to partial shade; well-drained soil
This beauty is a bright green, grasslike plant that performs well in all sorts of conditions. I often end up using it in sunny spots that have poor soil quality as well as in shady areas of the garden that get medium to low water, (especially since the selection of grasses for dry shade is rather limited). Breeze™ is a smaller Lomandra cultivar that stays put when you plant it and is low to no maintenance. This Australian plant is tolerant of salt spray and reclaimed water, so it can be used in all sorts of difficult locations. It will also remain evergreen in Southern California.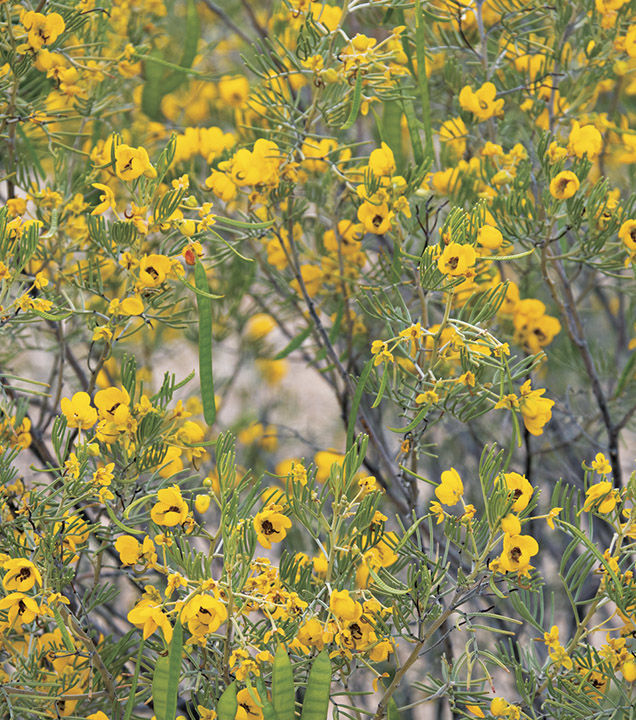 4.

Feathery Cassia
Name:

Senna artemisioides
Zones: 8–10
Size: 3 to 5 feet tall and wide
Conditions: Full sun; dry soil
Feathery cassia is a great find for anyone looking for a lush plant in a low-water garden. It's a mediumsize shrub that has silver foliage and bright yellow spring flowers that bloom for 2 to 3 months. Unlike many drought-tolerant plants, this stunner does not have a dormant period, so it looks good year-round. Its lacy foliage looks great as a textural contrast to large-leaved succulents. Pale green seed pods form after the bloom season, and you can expect no maintenance once it's established.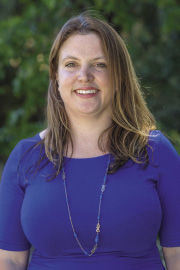 ---
Photos: Brent Wilson/gapphotos.com; millettephotomedia.com; Doreen Wynja; courtesy of Rachel Young