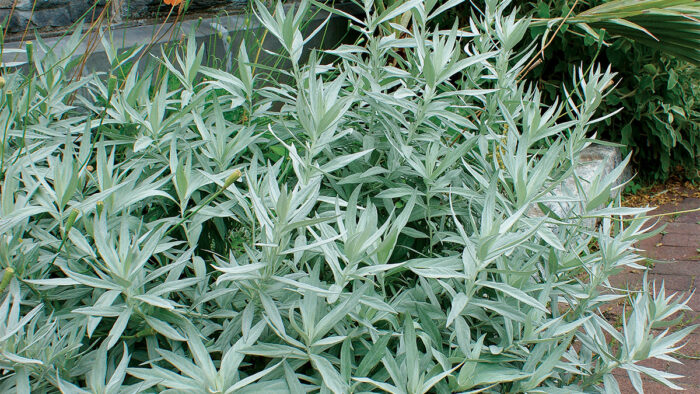 ---
1. Chalk Live-Forever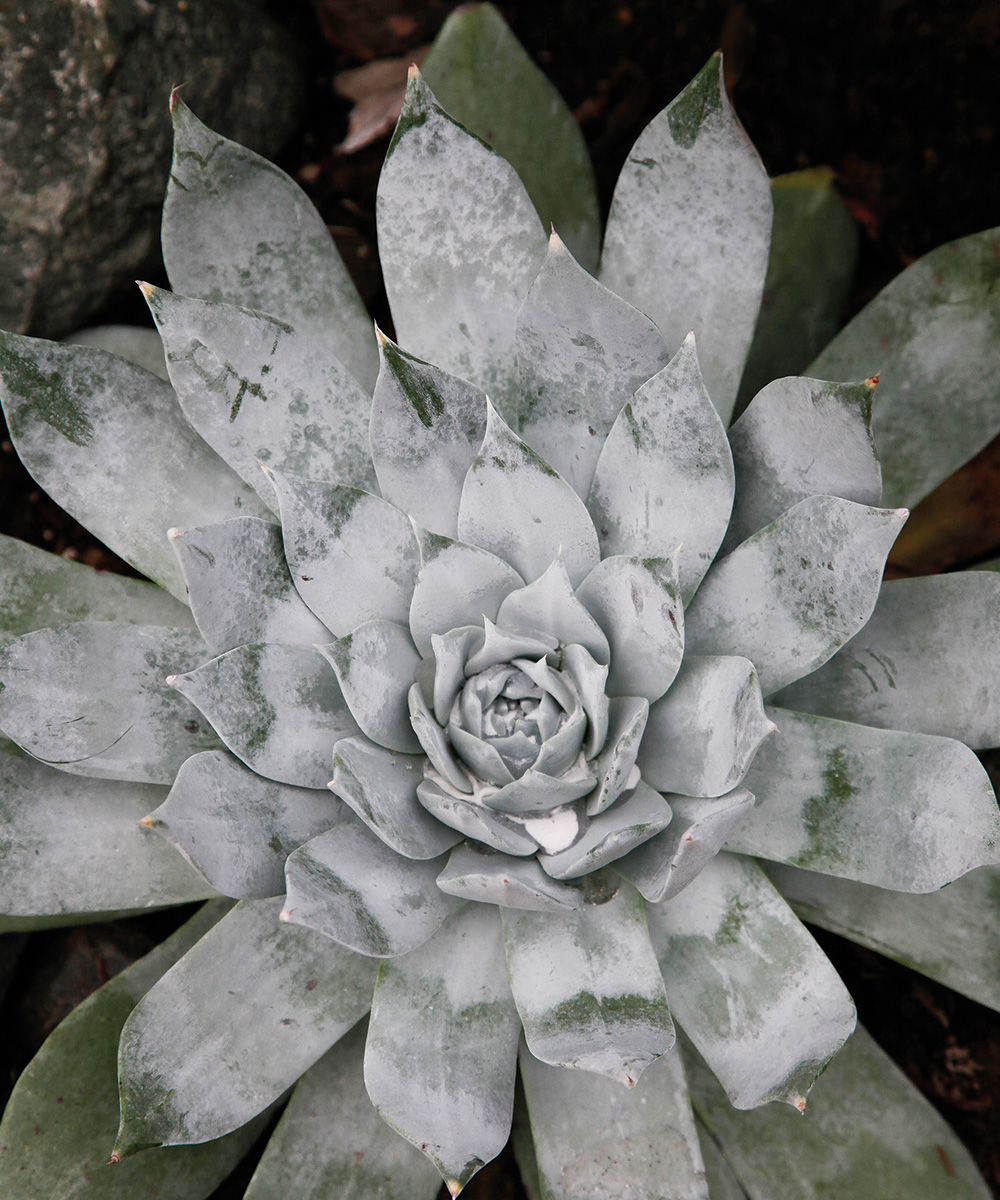 Name: Dudleya pulverulenta
USDA Hardiness Zones: 8 to 11
Size: 1 foot tall and 22 inches wide
Conditions: Full sun; sandy, well-drained soil A drought-tolerant
California native, this stubborn succulent thrives where many plants fail, including in rocky soils and on slopes. Its waxy leaves have a striking reflective quality in both sunlight and moonlight. In spring, it shoots up 3-foot-tall flower stalks decked with rosy red buds, making it a favorite among hummingbirds. For best results, plant chalk live-forever at a slight tilt to prevent water from collecting in the crown.
2. Orange Bush Monkey Flower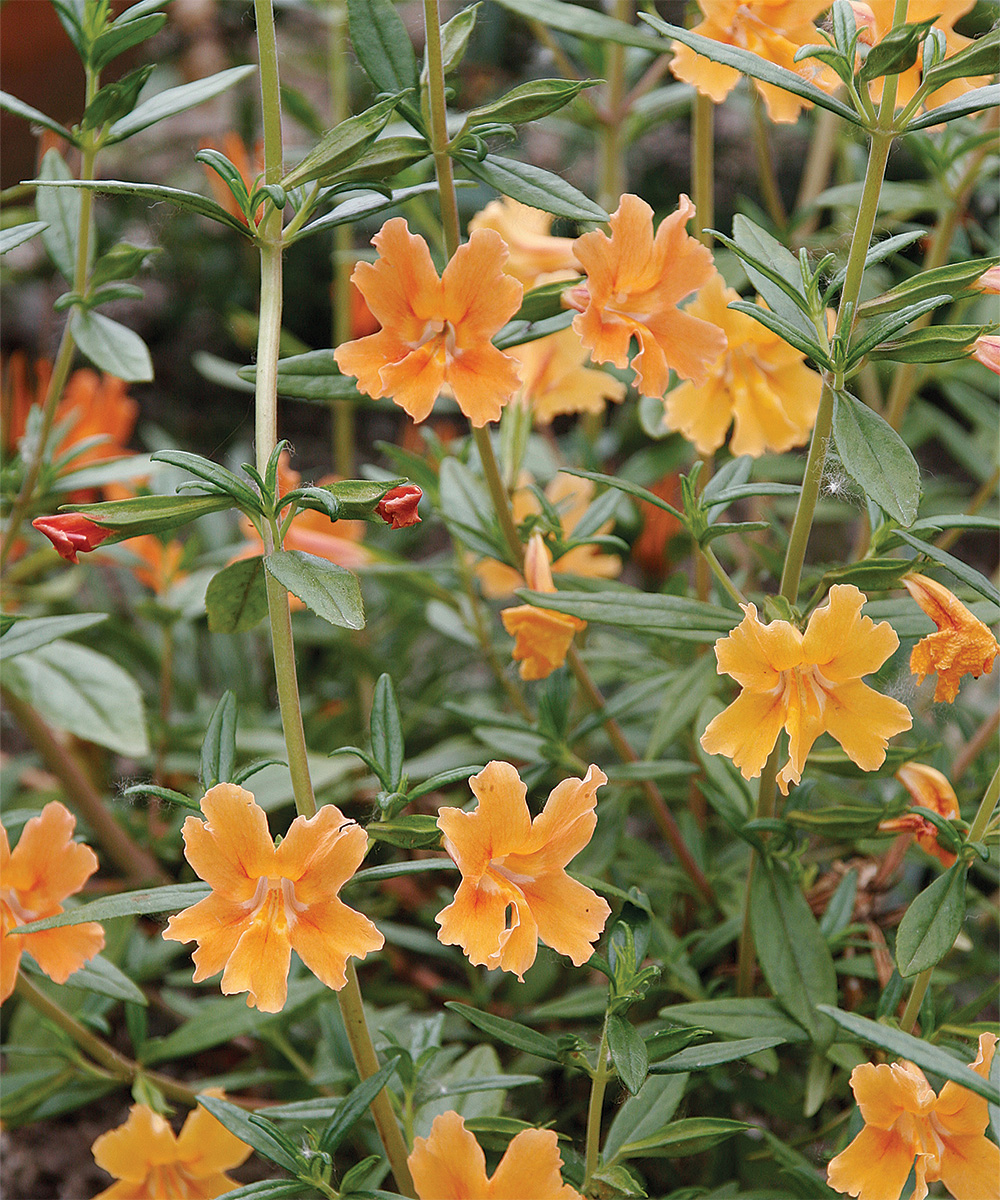 Name: Mimulus aurantiacus
Zones: 7 to 11
Size: 3 feet tall and wide
Conditions: Full sun to partial shade; well-drained soil
Much like its lovable namesake, orange bush monkey flower is a cheery plant. It broadcasts intense shades of reds, oranges, or yellows, and it lures hummingbirds to its blossoms. Despite its delicate appearance, I've spotted the plant growing in the wild on cliffs and rocky edges. More domestic circumstances, such as along a driveway or beneath an aging backyard shade tree, will pose no contest for this drought-tolerant survivor.
3. 'Valerie Finnis' Silver Wormwood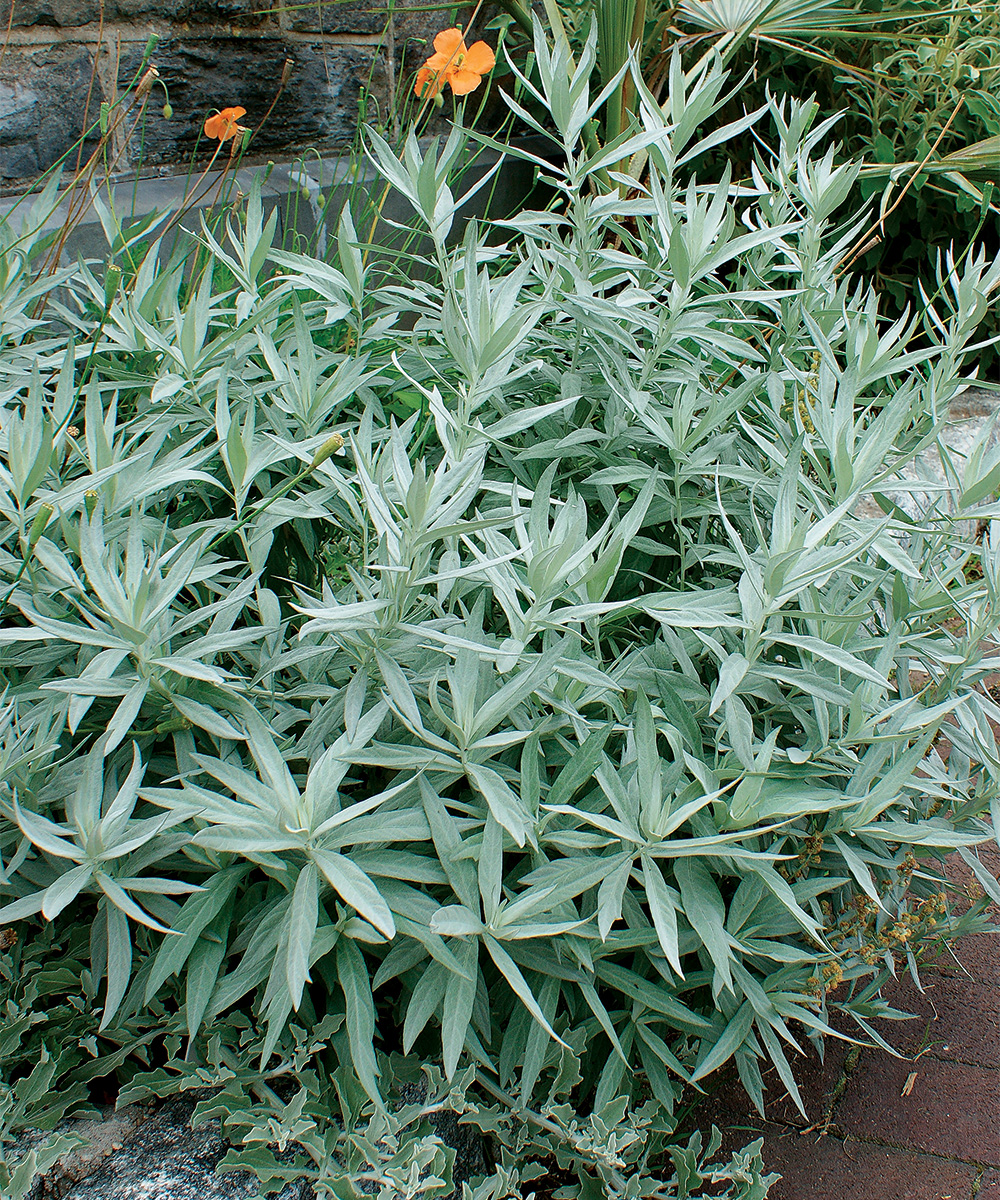 Name: Artemisia ludoviciana 'Valerie Finnis'
Zones: 4 to 9
Size: 1 to 2 feet tall and spreading
Conditions: Full sun; normal to sandy, well-drained soil
Silver wormwood puts up a fight against the kind of conditions that send other perennials to the compost pile. It's unpalatable to deer and rabbits, tolerates heat and humidity, and withstands drought and poor soils. Its silvery color shines along walkways and mixed borders, and its foliage is so fragrant that you might catch yourself on your hands and knees inhaling its perfume instead of weeding. The fast-growing 'Valerie Finnis' multiplies via rhizomes and prefers to be divided in spring.
4. California Blue-Eyed Grass
Name: Sisyrinchium bellum and cvs.
Zones: 8 to 11
Size: 1 foot tall and wide
Conditions: Full sun to partial shade; average, well-drained soil
You won't regret keeping this West Coast native on hand for occasional bare spots in planting beds or containers. It divides easily, naturalizes nicely, and tolerates both sandy and clay soils. California blue-eyed grass is also drought tolerant once established and rarely troubled by diseases or pests. Late spring brings a flurry of delicate blue flowers, which continue to pop up sporadically through summer. If you want to keep this semievergreen perennial from self-sowing, be sure to deadhead faded blooms.
---
Lawrence Ziese is owner of Ashcrow Landscape Design in Los Angeles, California.