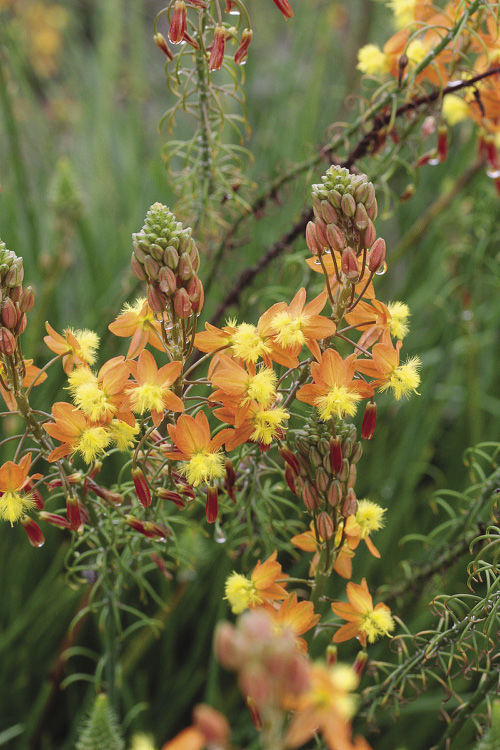 Bulbine
(
Bulbine frutescens
and cvs.)
USDA Hardiness Zones: 9 to 11
Size: 1 to 2 feet tall and wide
Conditions: Full sun to partial shade; prefers well-drained soil
Bulbine sports aloelike evergreen leaves, and it flowers nearly year-round. It's perfect for adding a burst of color to rock gardens, meadows, and even containers, thanks to its compact shape. This succulent tolerates low water but looks best with a weekly soaking. If you prefer orange blooms to the standard yellow, try 'Hallmark' bulbine (B. frutescens 'Hallmark', pictured).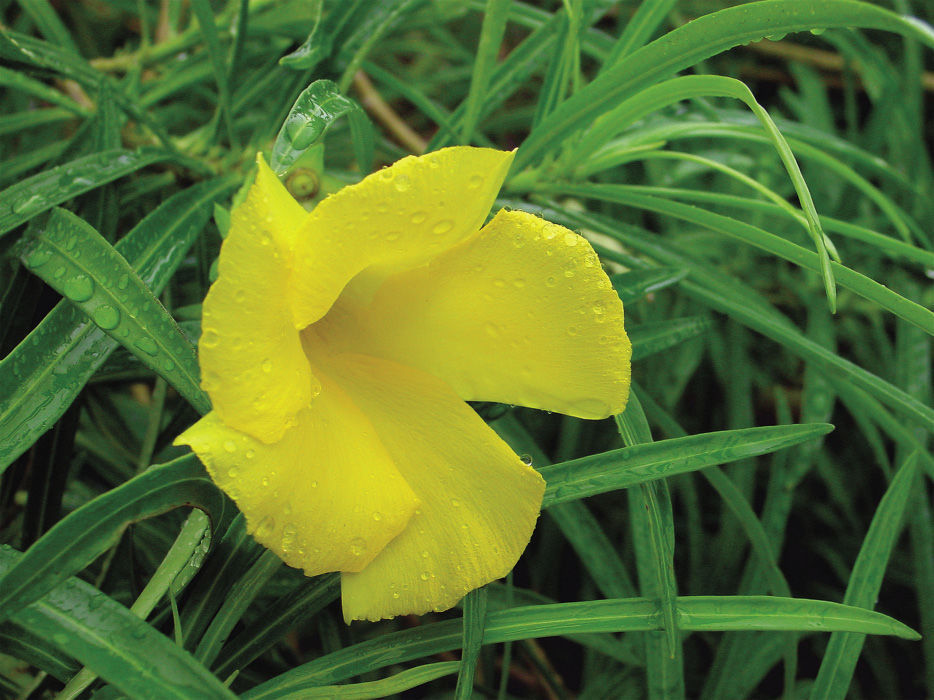 Yellow oleander
(
Thevetia peruviana
)
Zones: 9 to 11
Size: Up to 20 feet tall and 15 feet wide
Conditions: Full sun; prefers rich, loamy, well-drained soil
Don't let its common name scare you away: Yellow oleander bears little resemblance to that common pink-flowering oleander (Nerium oleander, Zones 10–11) that you see along freeways. Large trumpet-shaped flowers and a wispy canopy make yellow oleander a focal point in any landscape. Let this long bloomer grow naturally as a large spreading shrub, or train it into a small, low-branching tree. Although yellow oleander is drought tolerant, it appreciates a weekly soaking during dry spells.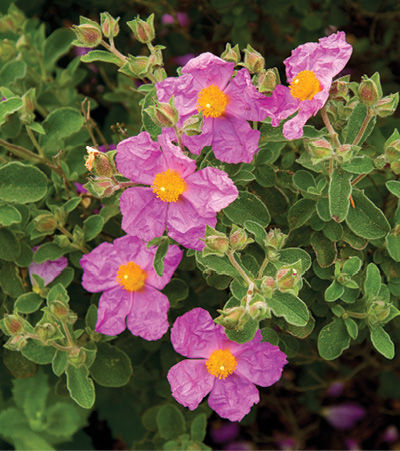 'Sunset' magenta rockrose
(
Cistus
pulverulentus
'Sunset')
Zones: 9 to 11
Size: 2 feet tall and 5 feet wide
Conditions: Full sun to partial shade; prefers well-drained soil
Rockroses are about as tough as they come, and this naturally occurring hybrid (from C. albidus and C. crispus) is arguably the best of the lot. Much of the clan develops a scraggly appearance that even pruning can't fix. But 'Sunset' magenta rockrose stays low, maintaining a thick canopy of olive green leaves. Its deep pink flowers reach 3 inches in diameter, opening en masse in spring and early summer. 'Sunset' looks best in small groups scattered throughout a landscape. It will cascade (somewhat) off retaining walls, and it grows well on slopes.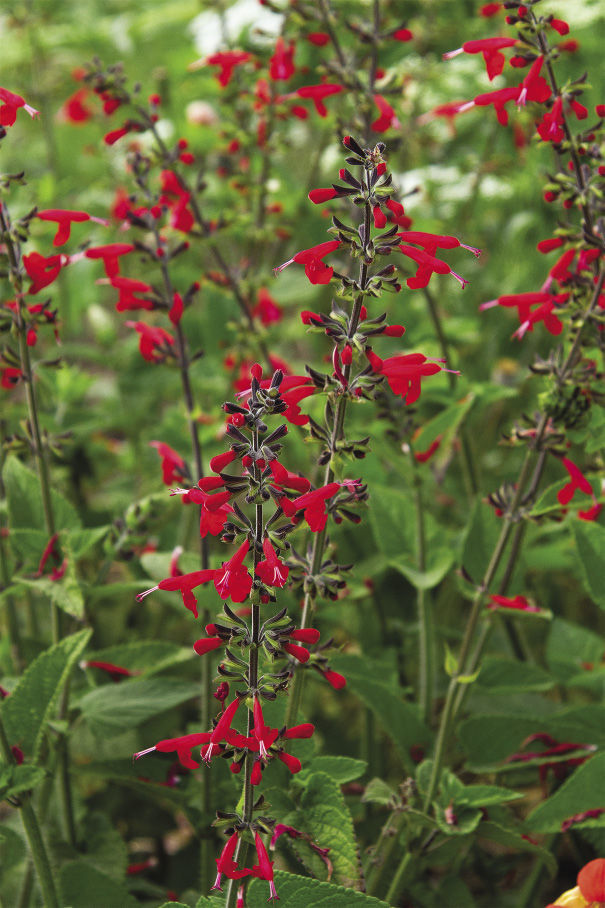 Pineapple sage
(
Salvia elegans
)
Zones: 8 to 11
Size: 4 feet tall and wide
Conditions: Full sun; prefers rich, loamy, well-drained soil
A natural for herb gardens, pineapple sage is a winter focal point when not much else is blooming. Stalks of bright red flowers debut in fall and continue through most of spring. Because of its dominating color, however, this sage is best used in small doses. Its leaves and flowers emit a delightful pineapple scent and make a flavorful addition to teas. During the dry season, soak its root system weekly.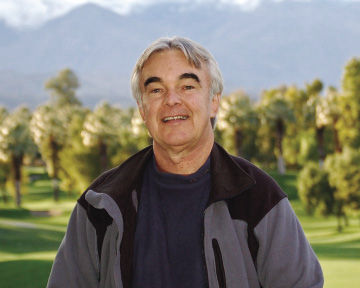 ---
Photos, except where noted: www.millettephotomedia.com; courtesy of Kati Harbour; Doreen Wynja