N
o
r
t
h
ern
P
l
a
ins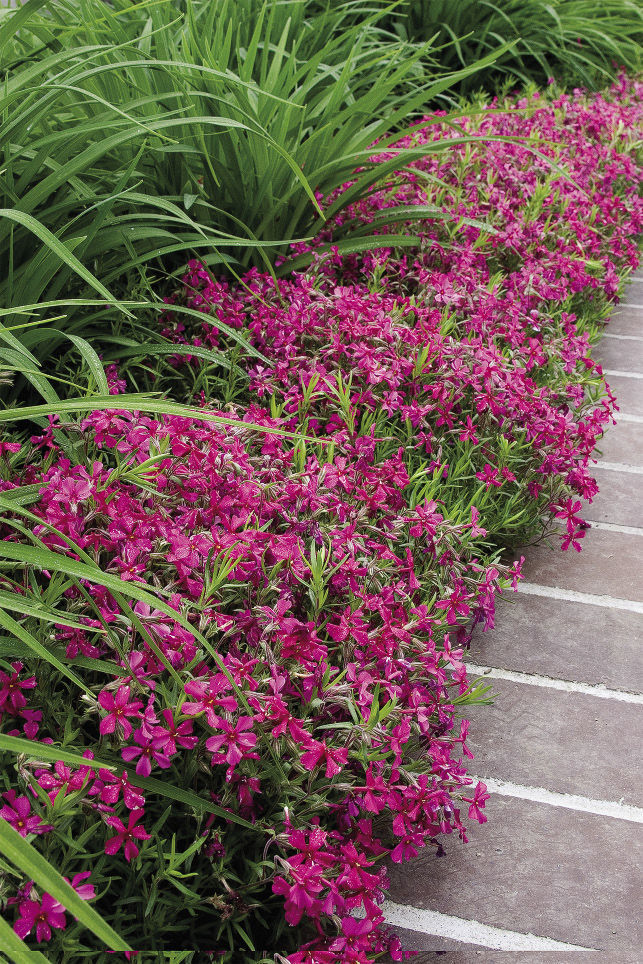 'Red Wings' moss phlox
(
Phlox subulata
'Red Wings')
USDA Hardiness Zones: 3 to 8
Size: Up to 6 inches tall and 2 feet wide
Conditions: Full sun; fertile, well-drained soil
Moss phlox is a gift to both the novice and experienced gardener. It can be planted, fussed over slightly to get it established, and—unless a major environmental meltdown occurs—forgotten. Its dependable flower show will come back faithfully every spring. After the flowers fade, give it a shearing to generate fresh new growth for a possible rebloom, or simply allow the plant to go the course. The rosy, deep pink flowers of 'Red Wings' are so profuse that one wonders if there could be any foliage beneath. It will grow well in the typically high pH soils of the region, making it a striking border plant.
Basket of gold
(
Aurinia saxatilis
and cvs.
, syn.
Alyssum saxatile
)
Zones: 4 to 8
Size: Up to 1 foot tall and 18 inches wide
Conditions: Full sun to partial shade; fertile, well-drained soil
The bright yellow flowers of basket of gold are offset by grayish foliage. It tolerates lean, gravely or sandy soil, and once established, it will grow quickly. It can take the heat, as proven by our North Dakota summers, but tends to fade if the humidity and temperature gang up on it. In areas where the humidity seems to hang heavy with the heat of midsummer, opt for planting it in the dappled shade under an open-canopied tree. After flowering, shear it back by about a third or a half to encourage a new flush of growth.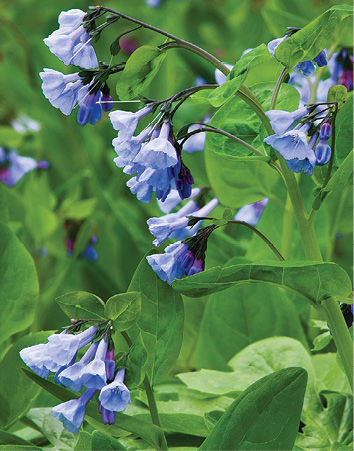 Virginia bluebells
(
Mertensia virginica
)
Zones: 3 to 7
Size: 1 to 2 feet tall and 1 foot wide
Conditions: Partial shade; moist, well-drained soil
I first noticed this beautiful, graceful plant in early spring while attending Ohio State University as a graduate student. It flowered in naturalized areas under trees before the canopies closed with dense foliage. When I relocated to Fargo, I, unfortunately, didn't see this beauty anywhere in gardens. Even today, sighting Virginia bluebells is a rare occurrence. It requires moist, cool, highly organic soil to thrive. The drooping clusters of blue-purple flowers are borne at the top of upright stems that bend in response to their weight. After the showy flowers are finished, the plant dies down by midsummer to rest up for the following spring's display of grace and beauty. Once established in the proper site, this plant is trouble-free and will even self-sow under ideal conditions.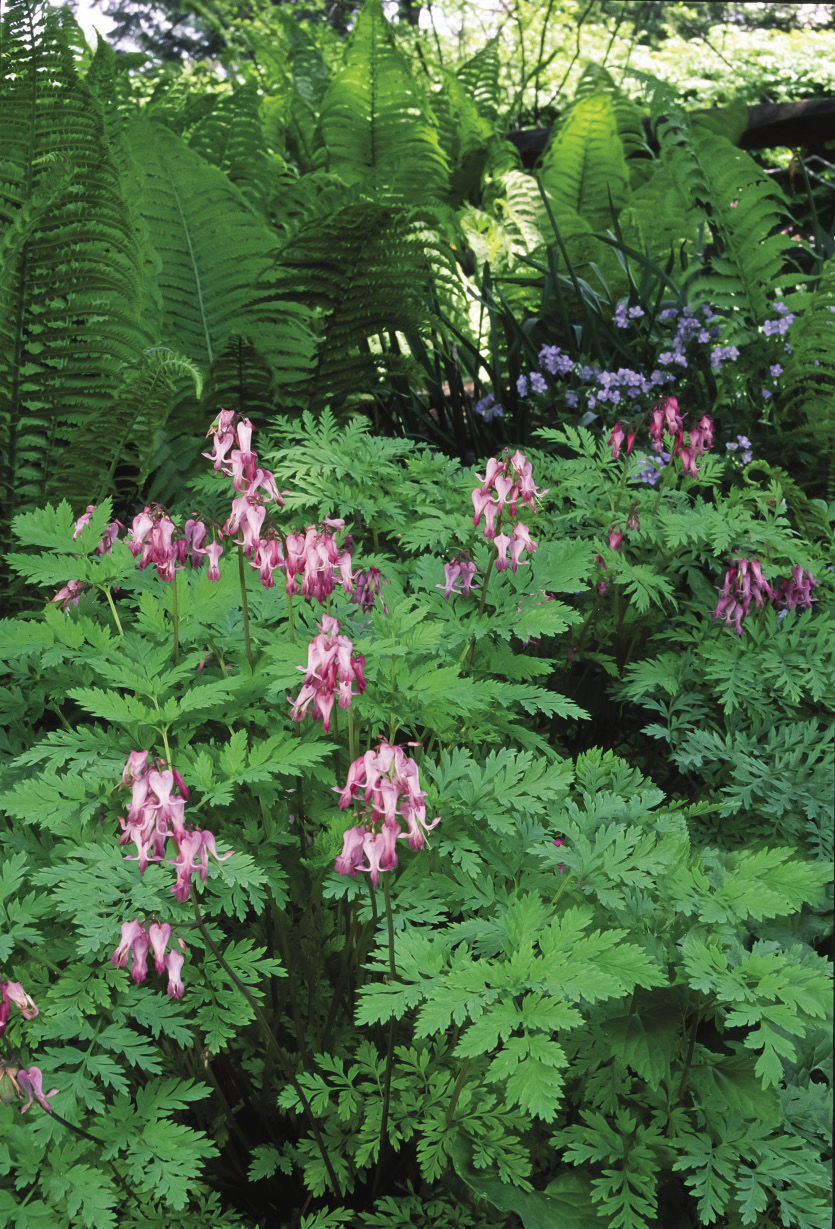 Fringed bleeding heart
(
Dicentra eximia
and cvs.
)
Zones: 3 to 8
Size: Up to 18 inches tall and wide
Conditions: Partial shade; moist, fertile, highly organic, well-drained soil
This is the bleeding heart that does not go dormant and stays an attractive clump of feathery greenish foliage topped with clusters of pink flowers (pictured) from spring until frost. Admittedly, fringed bleeding heart will not fare well in a typical Northern Plains exposure of wind and direct sun. The first one I saw here was on an eastern exposure between two houses, which gave the plant about two hours of direct summer sunlight, and it was doing quite well. The cultivar 'Alba' has white flowers, while 'Stuart Boothman' has grayish green foliage and soft pink blooms.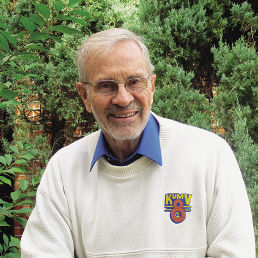 ---
Photos, except where noted: Susan A. Roth; courtesy of Ronald Smith; courtesy of Monrovia Nursery