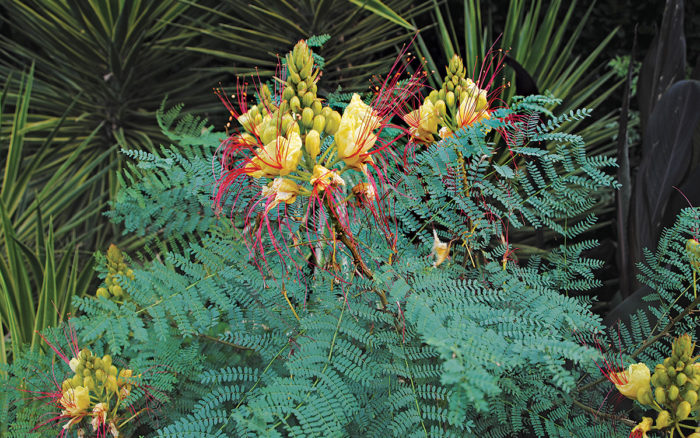 ---
1.
'Reuben' Pineapple Lily
Name:
Eucomis
'Reuben'
USDA Hardiness Zones: 6 to 9
Size: 18 inches tall; 3 bulbs per square foot
Conditions: Full sun to partial shade; average to dry soil
'Reuben', originally bred for the cut-flower trade, has proven to be an excellent garden plant. Broad, strappy leaves emerge in spring, followed by spikes of dark purple buds that open to soft pink blooms in midsummer. Each flower spike is capped by a tuft of pineapple-like foliage. The form mimics the habit of clumping grasses, and the broad, glossy foliage and colorful flowers provide outstanding contrast over a significant period in summer. It works best with smaller grasses.
2.
Hardy Bird-of-Paradise Shrub
Name:
Caesalpinia gilliesii
Zones: 7 to 10
Size: 5 feet tall and wide
Conditions: Full sun; average to dry soil
Few plants provide the wow factor that this hardy bird-of-paradise does. Ferny, mimosa-like, blue-green foliage is held on woody stems and topped in summer by flamboyant yellow flowers with long, scarlet stamens. The flowers open over an extended period starting as early as May and continuing at least into July. Young plants should be given some winter protection, but, once established, they are surprisingly hardy. Reports indicate that, with excellent drainage, this shrub can survive in Zone 6 gardens. Cut it back hard in early spring for a shorter, fuller plant, or allow it to grow as a picturesque miniature tree.
3.
Giant Coneflower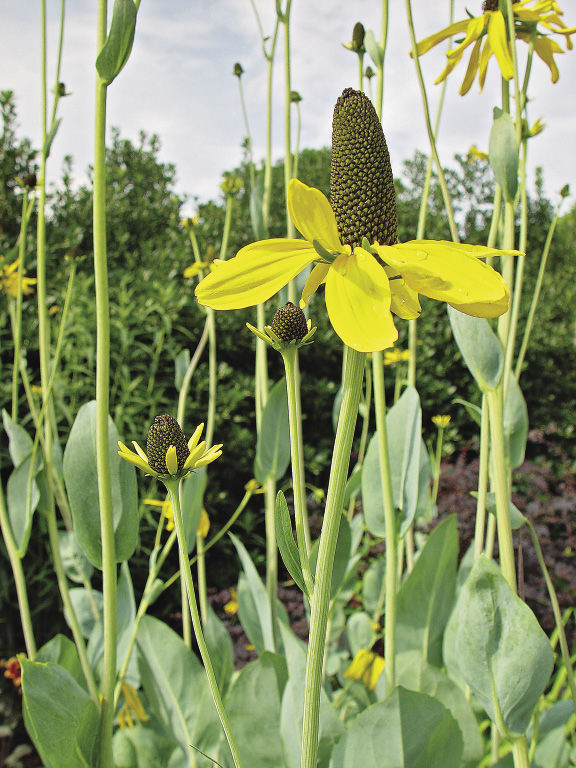 Name:
Rudbeckia maxima
Zones: 5 to 9
Size: 5 to 7 feet tall, 3 to 4 feet wide
Conditions: Full sun; average to moist soil
Our native giant coneflower, also known as cabbage-leaf coneflower and elephant ear coneflower, grows naturally in the south-central U.S. Large clumps of powdery blue-green foliage are quite showy. When the flower stalks blast off to a height of 6 feet or more, shouldering 3-inch, golden-rayed flowers, you'll wonder why this perennial isn't more widely grown. It is a tough performer and attracts numerous pollinators. Seed heads left to dry on the plant provide winter interest and food for birds. Plant giant coneflower among swaying grasses where the flowers will dance in the breeze.
4.
'Frosty Blue' Whale's Tongue
Agave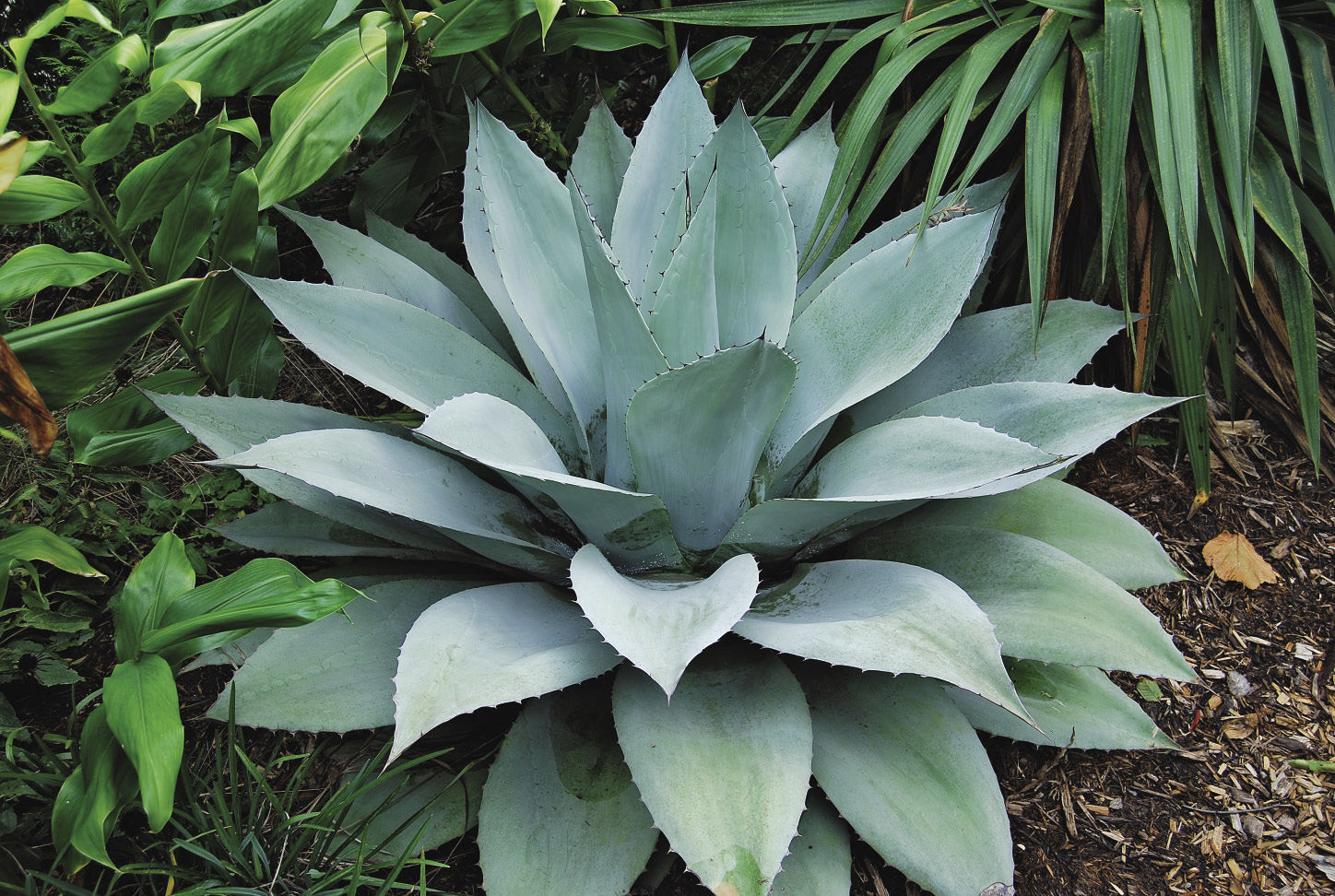 Name:
Agave ovatifolia
'Frosty Blue'
Zones: 7 to 10
Size: 3 feet tall by 5 feet wide
Conditions: Full sun; very well-drained soil
'Frosty Blue' has smooth, broad leaves in an attention-grabbing silvery-blue tipped and edged with gray-black spines. This agave will rarely form offsets and after many years will produce a 15-foot-tall spike of yellow flowers. It is a relatively fast grower if given moderately fertile soils with perfect drainage and, like all agave, is drought tolerant. Its strong presence and bold texture make it the perfect pairing for almost any grass, especially pink muhly grass (Muhlenbergia capillaris, Zones 5–9).
---
Mark Weathington is the director of the JC Raulston Arboretum at NC State University in Raleigh, North Carolina, and author of Gardening in the South: The Complete Homeowner's Guide.