1. 'Cosmopolitan' Miscanthus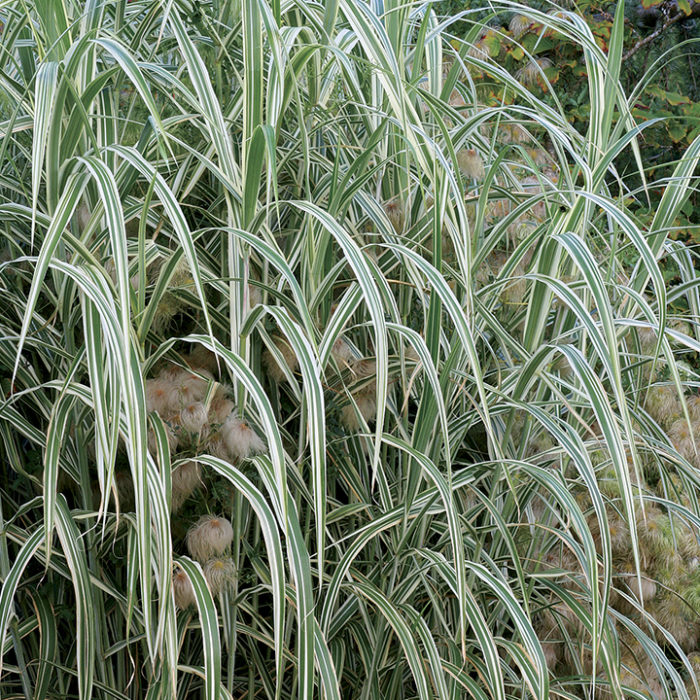 Name:
Miscanthus sinensis
var.
condensatus
'Cosmopolitan'
USDA Hardiness Zones: 5 to 9
Size: 4 feet wide and 7 feet tall
Conditions: Full sun to partial shade; rich, moist soil with plenty of compost and manure
The flowing white-striped blades and stately stature of this grass are an immediate eye-catcher in any garden. Quickly reaching over your head by the late-summer barbecue season, this variegated miscanthus is perfect for a temporary screening or as a bold spot of color in a bed. The strong stems hold it upright and prevent flopping later in the year. In early autumn, coppery seed heads form a feathery crown, gradually fading to fluffy silver plumes.
2. California Wax Myrtle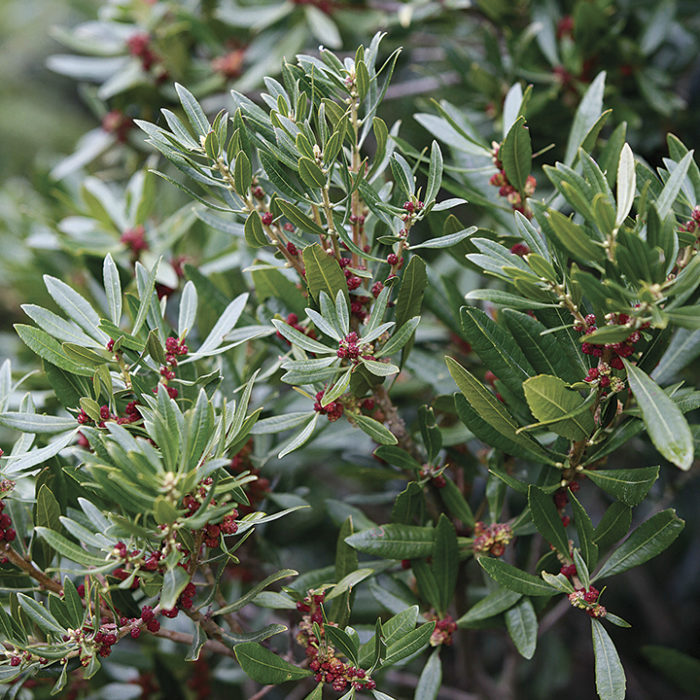 Name:

Morella californica

(syn.

Myrica californica)

Zones: 7 to 9

Size: 12 to 15 feet tall and wide in 10 years

Conditions: Full sun to full shade; moist, well-drained soil, but will tolerate sandy soil, salt spray, and wet feet

So many quick-growing hedge plants turn out to be thugs as they mature. California wax myrtle is the exception. The thin, glossy dark evergreen leaves and slim, delicate branching give a lighter, more airy feel in the garden. This useful West Coast native grows rapidly to 6 feet in three or four years, then slows in growth as it matures. It also responds well to heavily pruning or shearing, making it one of our few natives that can be used for formal clipped hedging. Often, it can be found growing along the coast in brackish wetlands. Once established, it is also quite drought tolerant, but will not grow as quickly. Fastest growth occurs in good garden soil with regular watering, but keep it dry in September to help harden off young late-season growth for winter.
3. Dwarf Purple Willow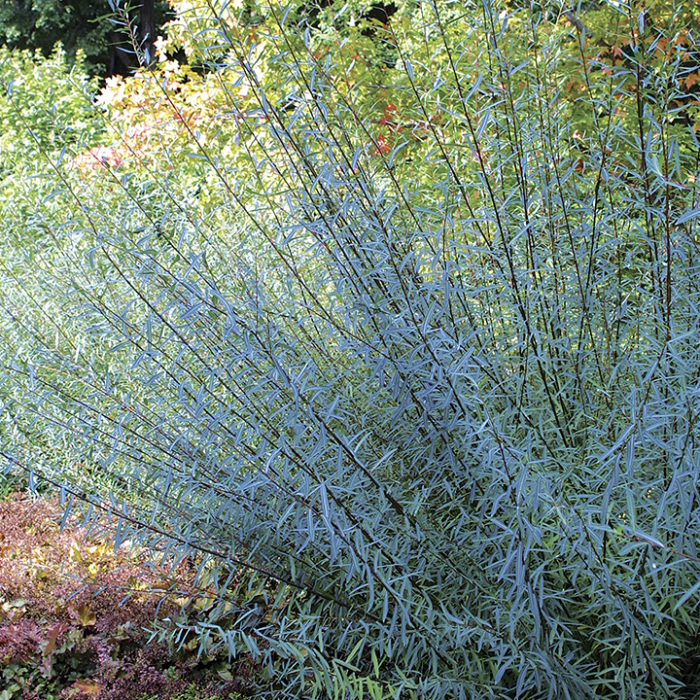 Name:
Salix purpurea
'Nana'
Zones: 4 to 8
Size: 8 to 10 feet tall and wide, but can easily be kept smaller
Conditions: Full sun to partial shade; loves rich, moist soil, but tolerates a wide variety of situations
I was immediately taken by this willow when I first saw the foliage. The slender blue-green leaves have a lovely matte finish and are amazingly free of the insect or disease problems so common in other willows. The compact habit and slim, deep purple stems only make a good thing better. Dwarf purple willow is very quick growing when young and will reach 5 to 6 feet tall in two or three years if watered and fertilized. It can easily be kept to a height of 3 to 5 feet with an annual winter pruning to the ground.
4. Dyce's Shield Fern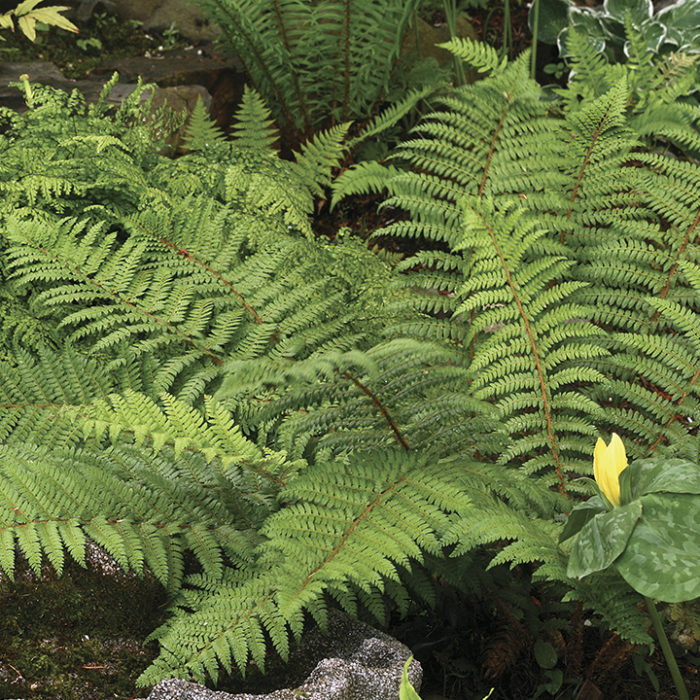 Name:
Polystichum
dycei
Zones: 6 to 8
Size: 30 inches tall and 36 inches wide
Conditions: Partial to full shade; rich, moist soil with plenty of compost and manure
This recent introduction to the gardening world has been hoarded by fern collectors for years. Dyce's shield fern, also called Dyce's holly fern, has robust hybrid vigor, becoming a full-size graceful bouquet of broadly arching evergreen fronds in about three years. The newly emerging fronds are covered in silver and buff-colored hairs that mature to a soft, divided dark green. One of my favorite features about this new fern is that mature plants form plantlets at the tips of the fronds, where new plants will form if the tip is pinned to the ground over winter. Dyce's shield fern is perfect to showcase a specimen or to use in shady drifts, but feed and water it regularly during the growing season.
Richie Steffen is the curator at the Elisabeth C. Miller Botanical Garden in Seattle.
Photos: (1 and 4), Richie Steffen; (2), Joshua McCullough; (3), Michelle Gervais