1. 'Running Tapestry' Tiarella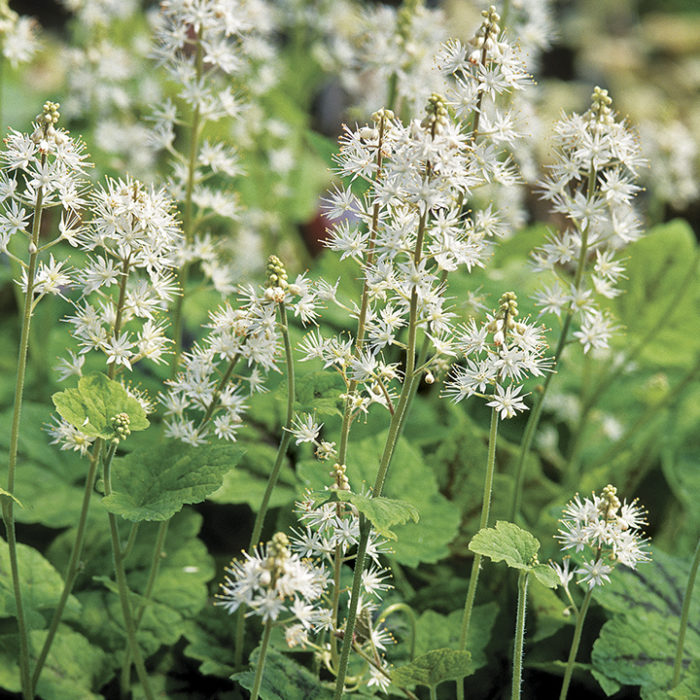 Name: Tiarella cordifolia 'Running Tapestry'
USDA Hardiness Zones

:
3 to 9
Size: 8 to 12 inches tall and 18 to 24 inches wide
Conditions: Full shade; moist soil
Standard tiarella (Tiarella cordifolia, Zones 3–9) is a wonderful perennial in its own right, but if you're looking for something with a little more ambition, you want 'Running Tapestry'. This plant spreads quickly to form a beautiful carpet of dark-veined, green foliage. When given room to envelop a large area, the spring floral display of white, bottlebrush-like blossoms is impressive. It easily ranks as one of the best blooming ground covers.
2. Grand Marshall™ Bee Balm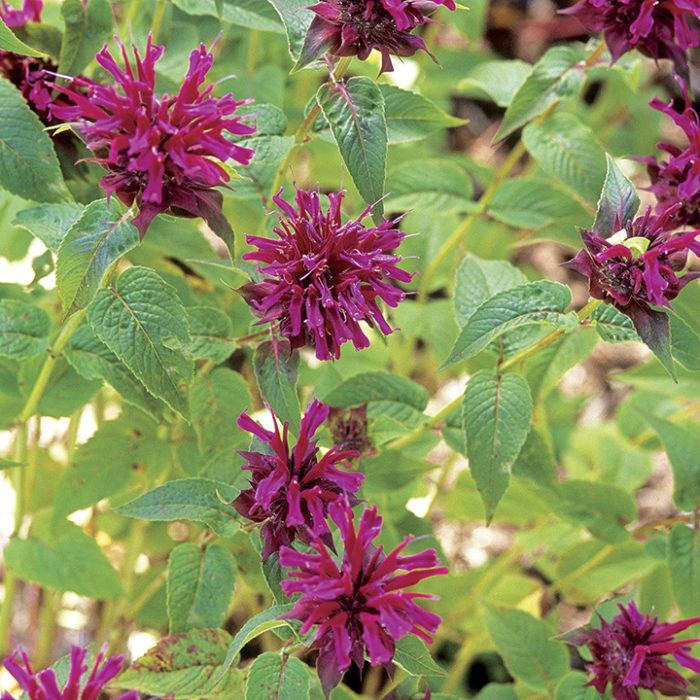 Name:
Monarda
'AChall'
Zones: 3 to 8
Size: 2 feet tall and 16 to 20 inches wide
Conditions: Full sun; well-drained soil
An article on fast fillers would be remiss without a bee balm (Monarda spp. and cvs., Zones 3–8), and one of my favorites is a compact cultivar called Grand Marshall™. While many of the recent compact introductions have been selected to look great in a nursery pot, they often look like lonely meatballs in the landscape. Grand Marshall™ has a short habit while maintaining its space-filling, bee balm instincts. In our ongoing bee balm trial, Grand Marshall™ has, so far, shown great resistance to powdery mildew and an impressive display of fuchsia-colored flowers in midsummer.
3. New York Fern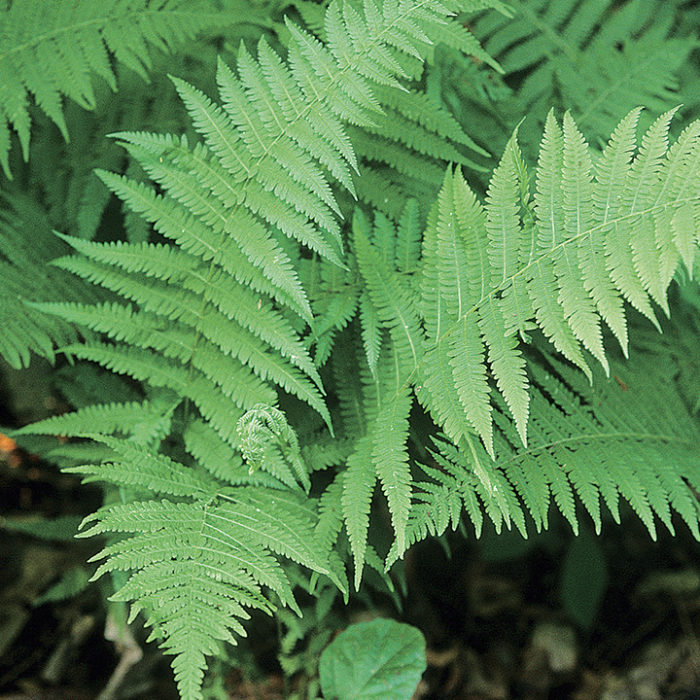 Name:
Thelypteris noveboracensis
Zones: 4 to 8
Size: 15 inches tall and up to 5 feet wide
Conditions: Partial to full shade; moist soil
Some garden areas just don't get the maintenance they deserve, and a colonizing fern can be a great way to keep the area looking clean and weed-free without a lot of time and effort. Many people are familiar with hay-scented fern (Dennstaedtia punctilobula, Zones 3–8) for this use, but there is another native that can work just as well: New York fern. This assertive spreader will quickly fill in large areas where needed. However, it doesn't play well with other smaller perennials. Any burnt fronds that New York fern gets from a summer drought can be cut back easily, as new fronds will develop when soil moisture returns.
4. Barren Strawberry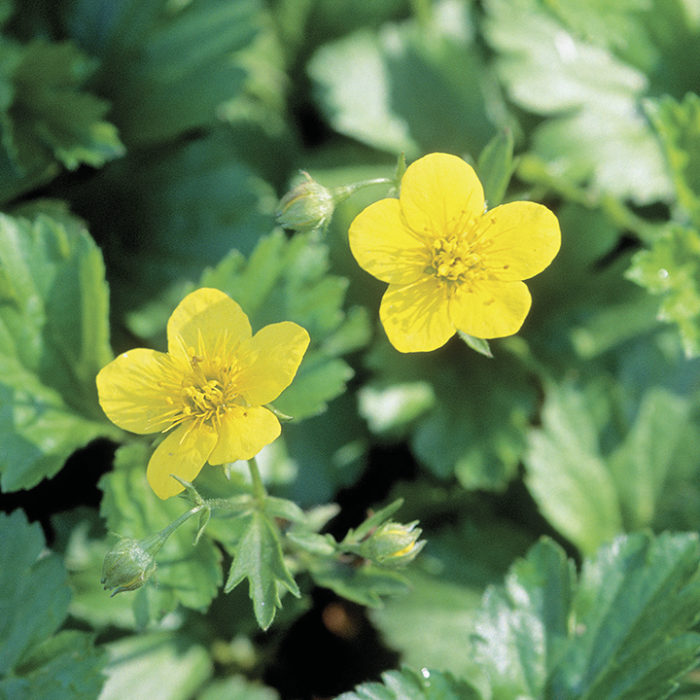 Name:
Waldsteinia fragarioides
Zones: 4 to 7
Size: 6 inches tall and 1 foot wide
Conditions: Full sun to partial shade; well-drained soil
Barren strawberry is an excellent but underutilized rhizomatous ground cover that spreads to form a dense mat that keeps weeds at bay, while not being so aggressive as to require frequent taming. The cheerful yellow flowers are a welcome sight in early spring. The best thing about this plant, however, is its lustrous semievergreen—sometimes fully evergreen—foliage that looks clean and fresh all season long. This ground cover pairs well with other larger perennials and shrubs. The only thing it lacks is, well, strawberries.
George Coombs is the research horticulturist at Mt. Cuba Center, a public garden near Wilmington, Delaware.