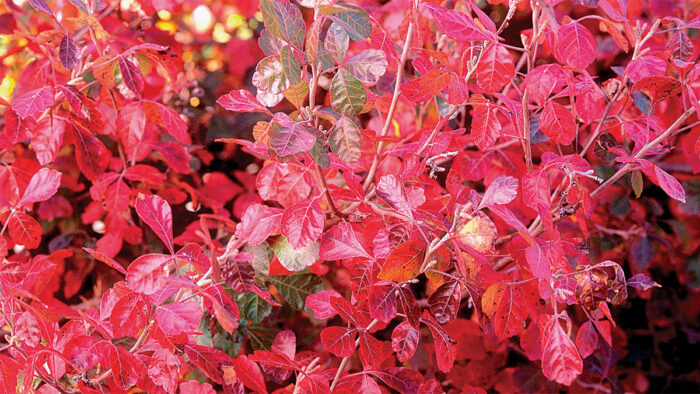 Finding plants that flourish in the shade isn't the challenge. Anyone can find a flock of ferns or a herd of hostas to turn their shade garden into a green sea of sameness. The challenge arises when you start expecting more from those shady spots. You have to first find bold plants that thrive in partial or full shade, and then incorporate these show-stoppers in a cohesive way. It may take a little more thought and creativity to design a successful shade garden, but who ever complained about spending extra hours toiling in the cool comfort of the shade?
If it's time to transform those dark corners of your garden, we've knocked the first step out of the way for you. Whether you're a sucker for bright blooms, or unique foliage is more your style, you'll find the perfect bold shade plant for your Northern Plains garden below.
---
1. 'Othello' Ligularia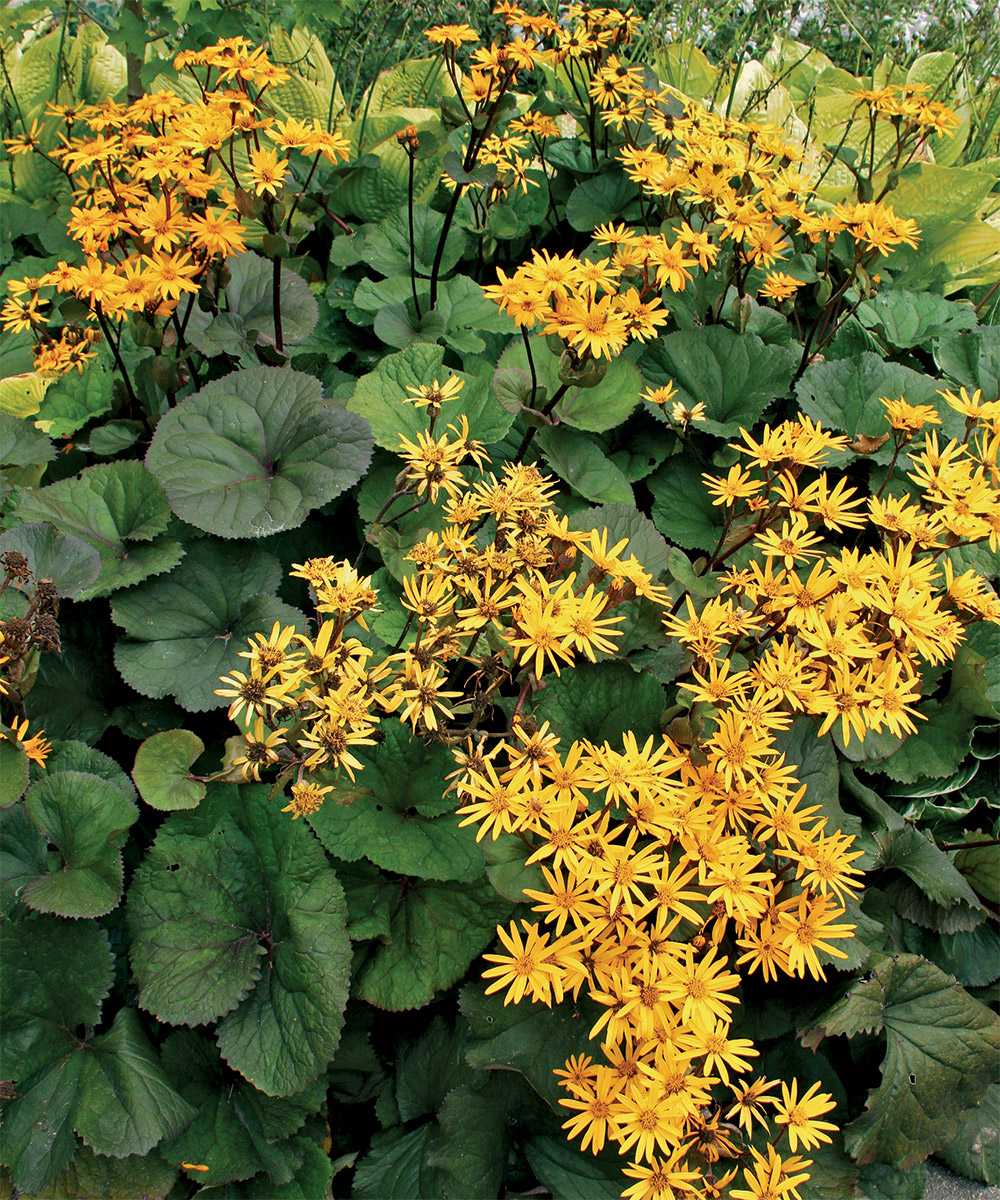 Name:

Ligularia dentata

'Othello'

USDA Hardiness Zones: 3 to 9

Size: 2 to 3 feet tall and 18 to 24 inches wide

Conditions: Partial to full shade; rich, moist soil

"Bold" and "beautiful" are two words that describe every patch of 'Othello' ligularia I've ever seen. This imposing, clump-forming perennial features large, thick, heart-shaped leaves that are dark green on top and purple underneath. It thrives in massed plantings along wetlands, streams, or boggy areas. While it can tolerate full sun in extremely moist conditions, it prefers the cool soil provided by partial to full shade. Some leaf wilt may occur during the heat of summer, regardless of soil moisture, but it's nothing to be concerned about. In midsummer, yellowish gold daisylike flowers rise above the plant to brighten the shade. Beware of slugs and snails that are often attracted to the foliage.
2. 'Beni-kaze' Japanese Forest Grass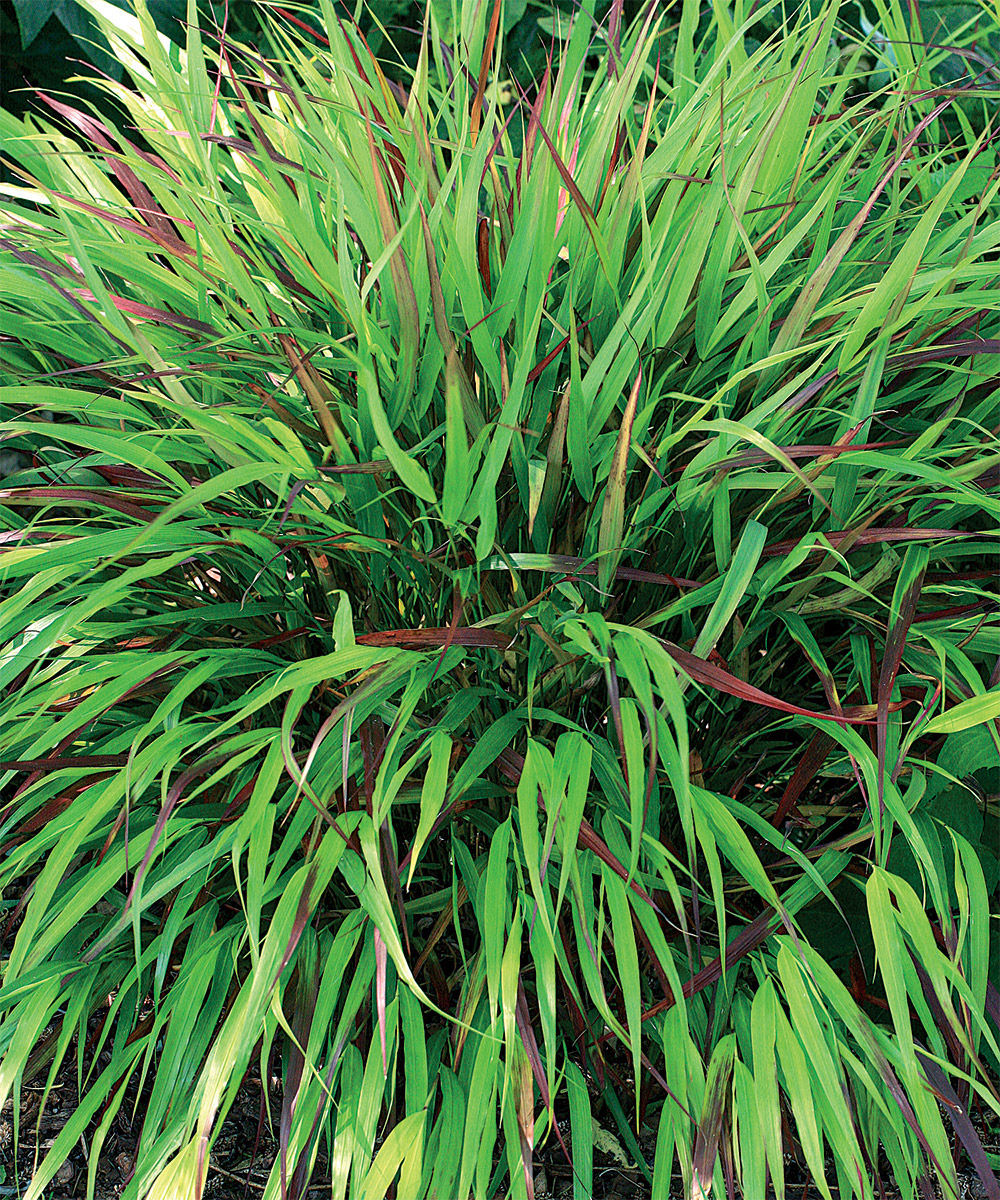 Name:

Hakonechloa macra

'Beni-kaze'

Zone: 5 to 9

Size: 18 inches tall and 2 to 3 feet wide

Conditions: Partial to full shade; moist, well-drained soil

In Japanese, beni-kaze means "red wind," which is a perfect fit for this soft, flowing mound of ornamental grass. Its thin, green leaf blades resemble bamboo, and on a breezy day, they add lots of movement to a shady bed. In late summer, the leaves develop red stripes similar to 'Shenandoah' switchgrass (Panicum virgatum 'Shenan-doah', Zones 5–9). By the time autumn is in full swing, this plant is a vibrant blend of yellow, orange, and red.
3. 'Fire Island' Hosta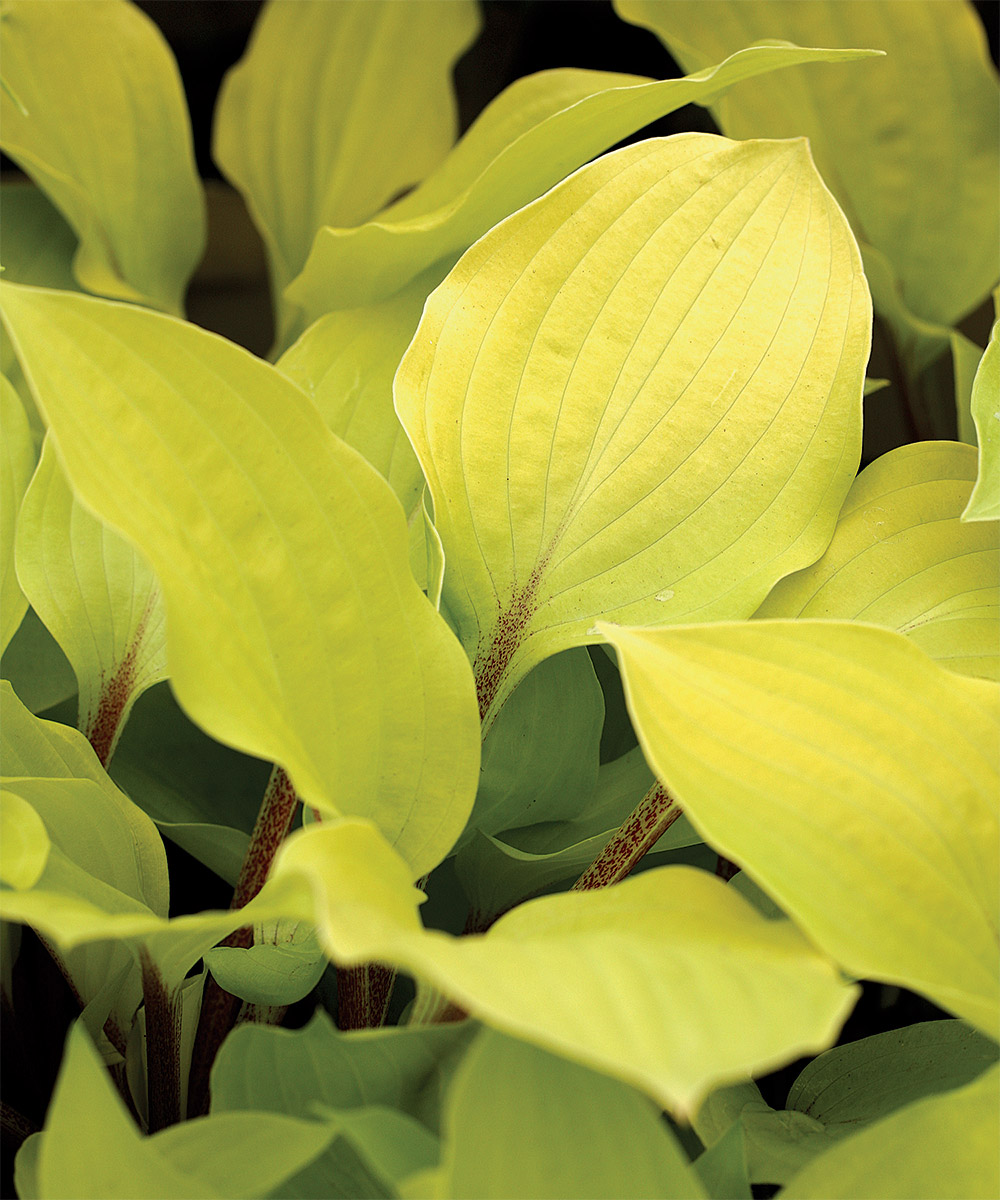 Name:

Hosta

'Fire Island'

Zones: 3 to 9

Size: 10 to 14 inches tall and 15 to 30 inches wide

Conditions: Partial to full shade;well-drained soil

Among the huge Hosta genus, few new introductions stand out like 'Fire Island'. Relatively small, this hosta boasts brilliant yellow new growth with red petioles. As the rippled foliage matures, its color deepens to chartreuse. Lavender flowers extend over the mound in midsummer, attracting hummingbirds and bees. This plant requires virtually no maintenance; just watch for slugs or snails that love to munch on the leaves. All hostas can be cut back after the first hard frost to tidy up your garden. Or leave the foliage in place all winter to insulate the crown of the plant, and do your cleanup in early spring.

 
4. 'Gro-low' Fragrant Sumac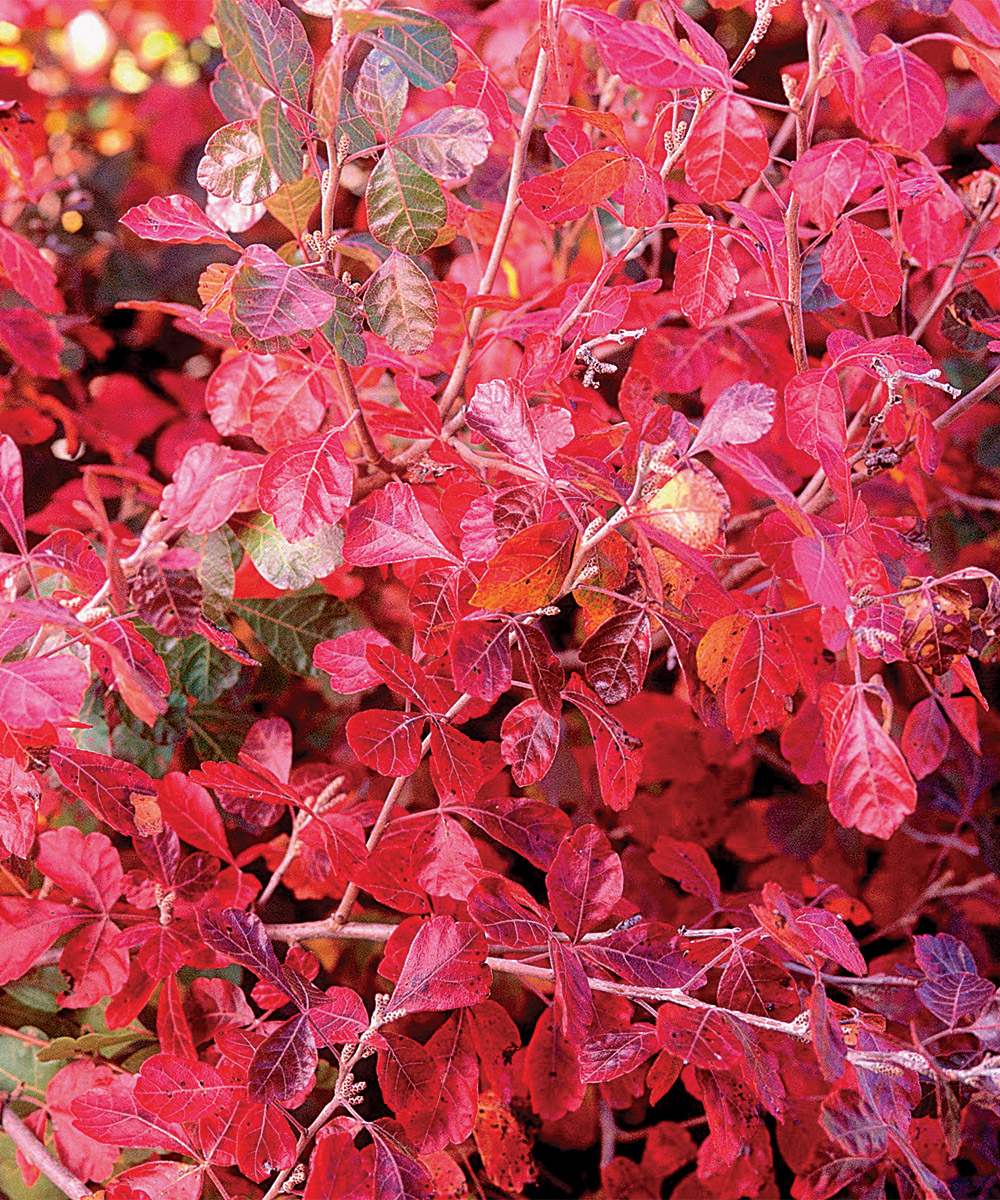 Name:

Rhus aromatica

'Gro-Low'

Zones: 3 to 9

Size: 18 to 24 inches tall and 6 to 8 feet wide

Conditions: Full sun to partial shade;well-drained soil

This cultivar of sumac is a dense, low-growing shrub that rambles through the landscape by root suckers, making it a great choice for erosion control or ground cover for difficult, dry, shady sites. Its medium green leaves resemble those of poison ivy; however, no part of this shrub is poisonous. In fact, 'Gro-Low' turns attractive shades of red and orange in fall, rivaling any burning bush (Euonymus alatus, Zones 4–9). Small, inconspicuous yellow flowers appear in spring and give way to large, hairy, red berries in late summer. These berries may persist into winter and are edible to wildlife. Requiring little to no maintenance, it is an excellent selection for woodland areas or slopes.
---
Meghan Steen is the lead designer for FineLine Design in Lee's Summit, Missouri.