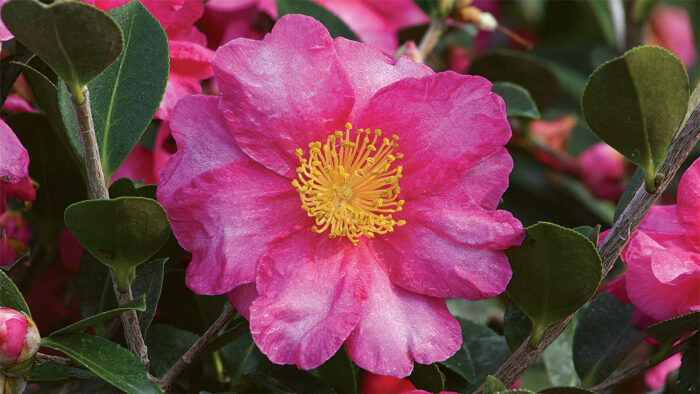 Finding plants that flourish in the shade isn't the challenge. Anyone can find a flock of ferns or a herd of hostas to turn their shade garden into a green sea of sameness. The challenge arises when you start expecting more from those shady spots. You have to first find bold plants that thrive in partial or full shade, and then incorporate these show-stoppers in a cohesive way. It may take a little more thought and creativity to design a successful shade garden, but who ever complained about spending extra hours toiling in the cool comfort of the shade?
If it's time to transform those dark corners of your garden, we've knocked the first step out of the way for you. Whether you're a sucker for bright blooms, or unique foliage is more your style, you'll find the perfect bold shade plant for your Southern garden below.
---
1. Hidden Ginger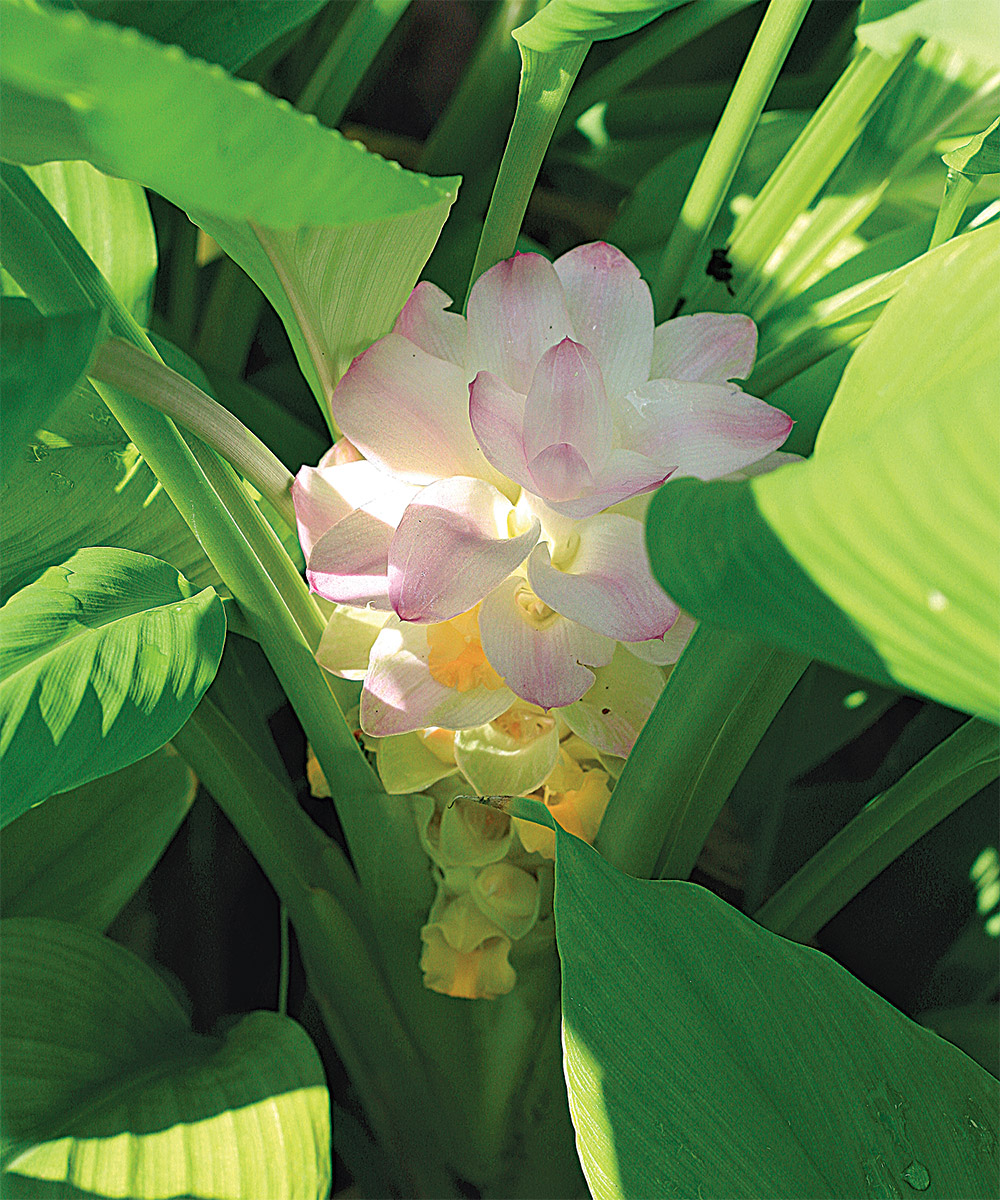 Name:
Curcuma aurantiaca
USDA Hardiness Zones: 7 to 10
Size: 1 to 2 feet tall, clump
Conditions: Dappled or partial shade; consistently moist, well-drained soil
The blooms of this plant emerge before the leaves; once the leaves unfold, the flower is hidden, giving it the name hidden ginger. New varieties and crosses have improved blooms to stand above the leaves, making a big splash of color in the shade garden. Hidden ginger is easily grown by rhizomes, producing many large, beautiful flowers that last several months. If your ground freezes frequently in winter, grow it in a container, or lift rhizomes from the garden and overwinter them in a dry area. Hidden gingers go dormant in the winter, giving you something to look forward to in the spring.
2. 'ShishiGashira' Camellia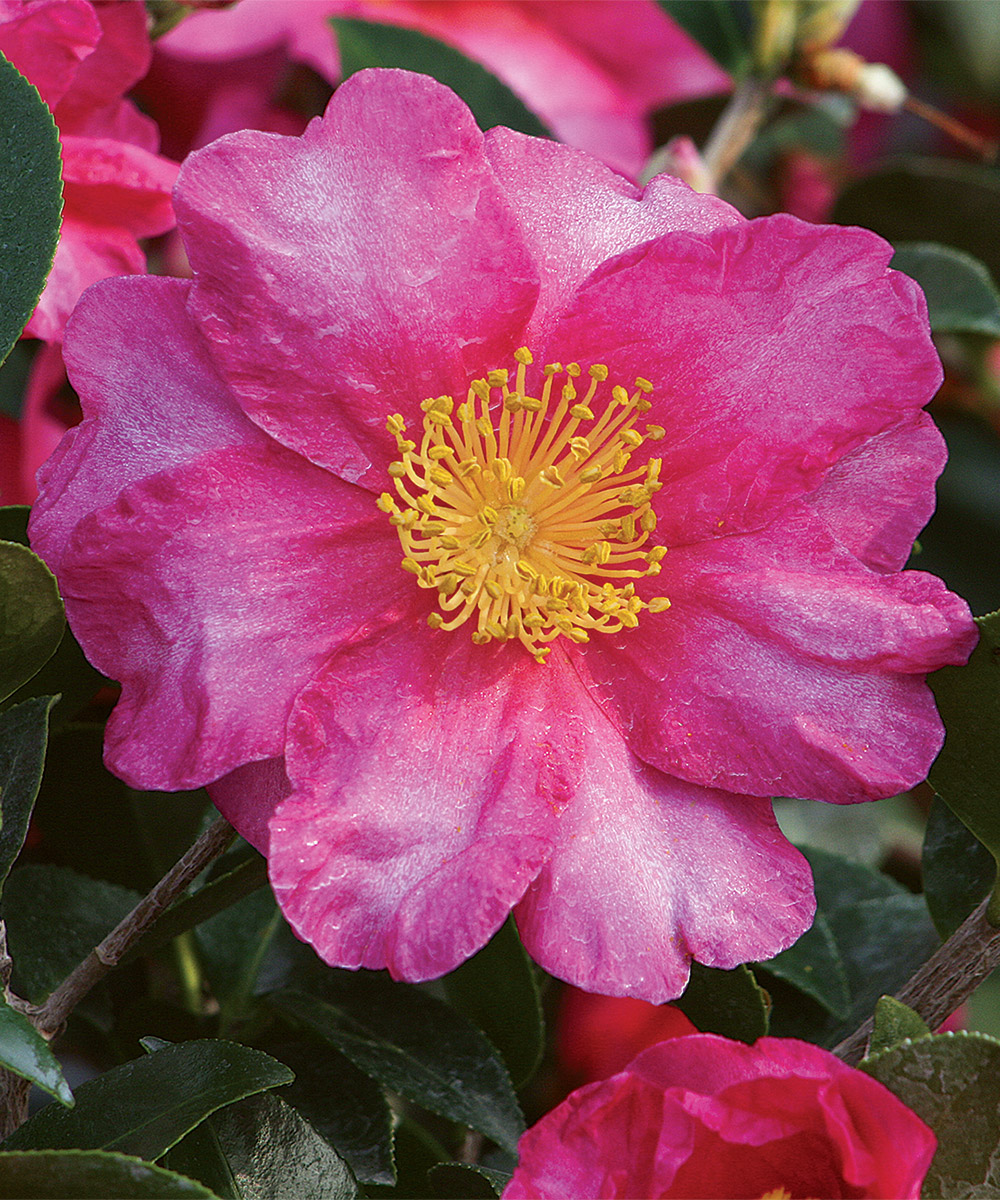 Name:

Camellia hiemalis

'Shishigashira

'

Zones: 7 to 10

Size: 3 to 5 feet tall and 3 to 6 feet wide

Conditions: Dappled shade, can take morning sun; moist, well-drained soil

You will find this old-school camellia in many Southern gardens. Often called dwarf sasanqua, it is smaller and more compact than sasanqua camellia (Camellia sasanqua, Zones 7–9), so 'Shishigashira' can be planted in small gardens, courtyards, or containers. Its glossy evergreen leaves look luxurious year-round. From October until January, its bright pink, 2- to 3-inch blooms stand out when not much else is blooming in shade. It's important to keep this plant watered when it is first planted and during any dry periods in summer. This acid-loving camellia is prone to iron deficiency if the soil pH rises above 7.
3. Konjac Voodoo Lily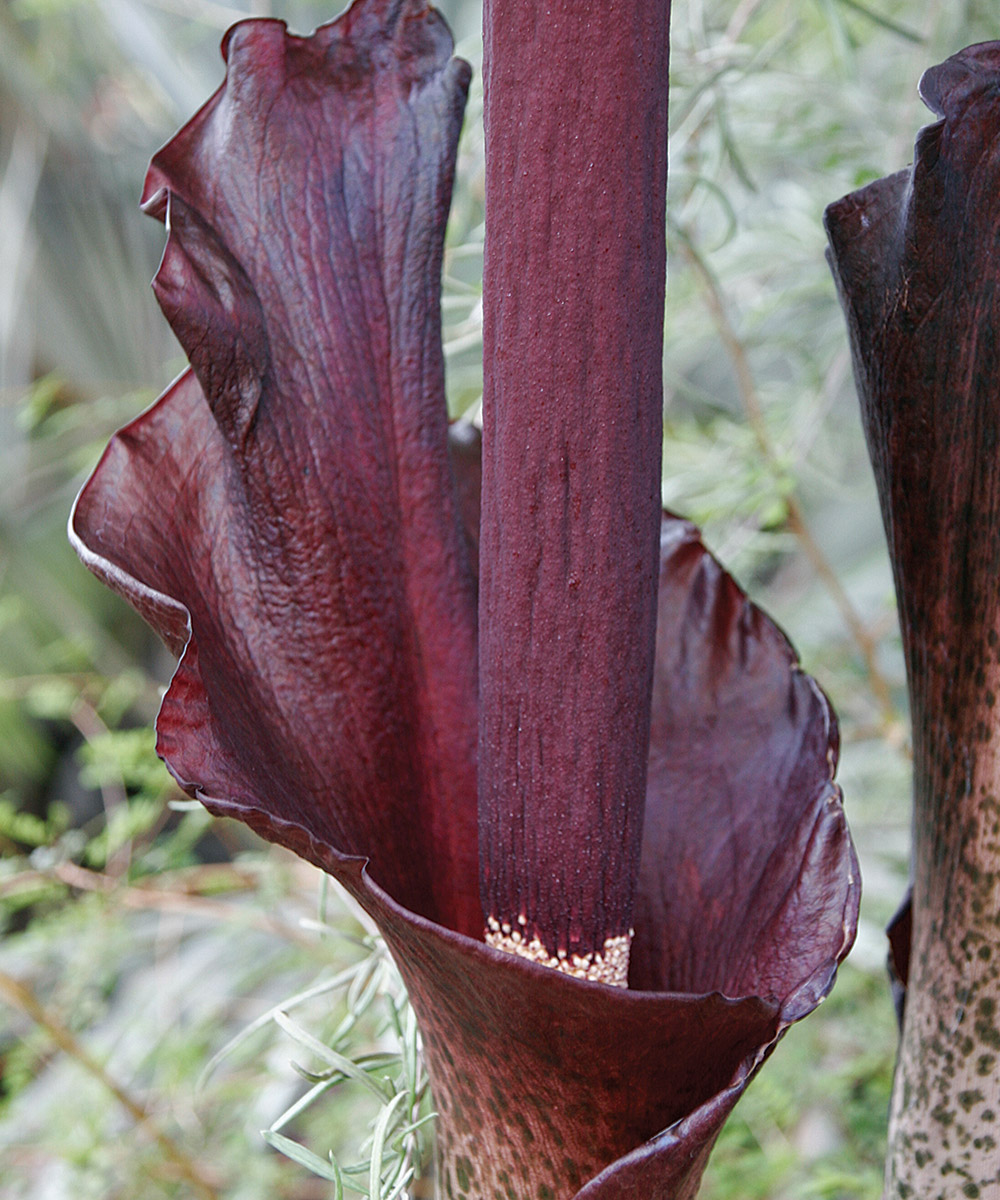 Name:
Amorphophallus konjac
Zones: 6 to 10
Size: 3 to 6 feet tall and 7 feet wide
Conditions: Dappled or partial shade, shade; regular watering, well-drained soil
Konjac voodoo lily is a tuberous aroid that is related to the famous corpse flower (Amorphophallus titanum, Zone 11 and higher), which has one of the biggest flowers in the world. Konjac is smaller, but still has a lot to offer with its beautiful speckled petiole (stalk) and its 6-inch vase-shaped bloom (spathe). Oh, and the smell! That dead-mouse smell is necessary to attract flies and lasts only a few weeks until the flower is pollinated. After blooming, the beautiful, deeply lobed tropical leaves emerge, followed by a vibrant red seed head. Plant in well-drained soil with some protection in winter. Where the ground freezes frequently, it's best to showcase this plant in a pot or dig up its tubers and store them in a dry place until spring.
4. Blue Rabbit's Foot Fern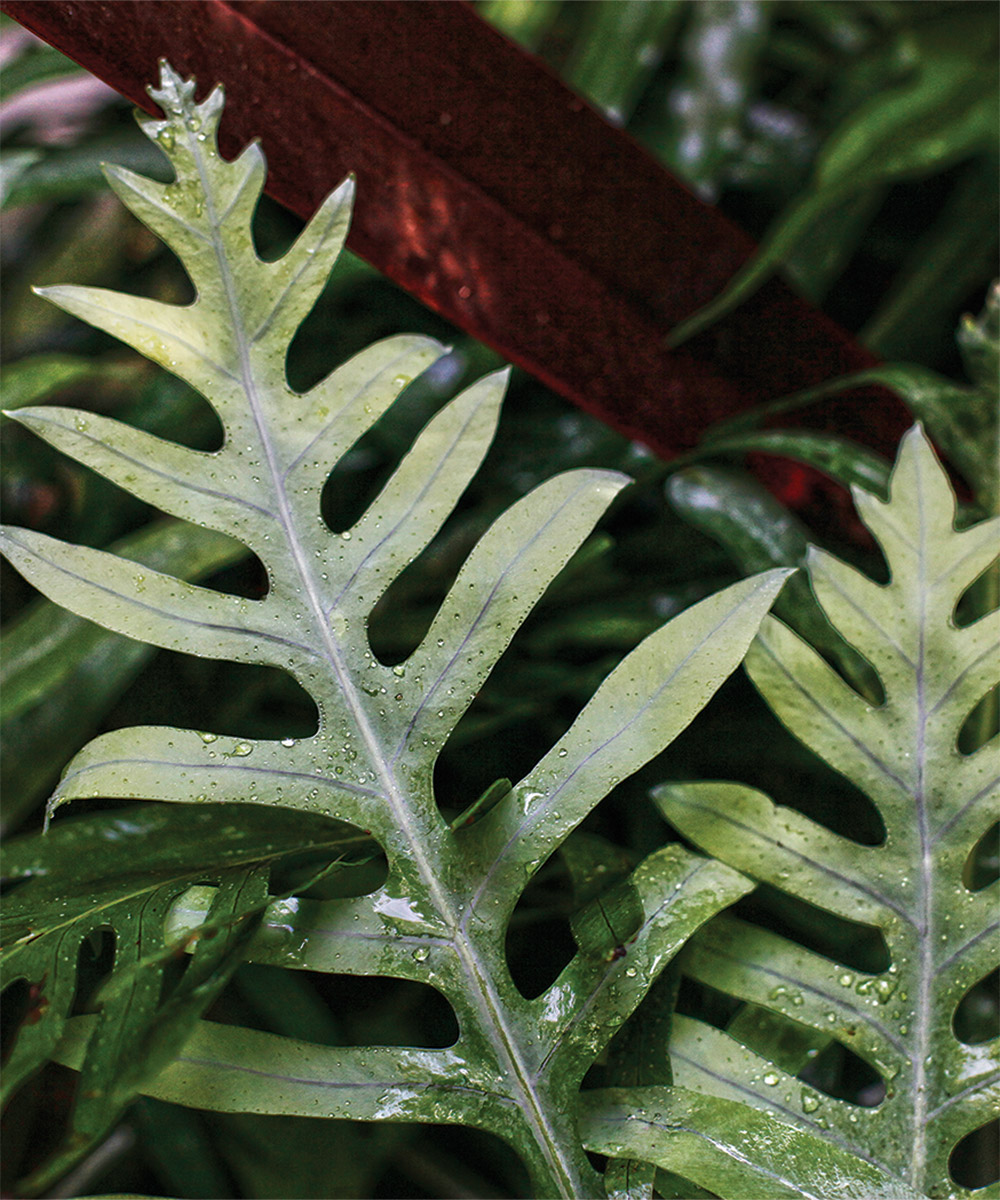 Name:
Phlebodium pseudoaureum
Zones: 8 to 10
Size: 24 to 30 inches tall and wide
Conditions: Full to partial shade; moist, well-drained soil
It's easy to be enamored with every characteristic of this fern, from its mitten-shaped fronds and beautiful red-haired surface rhizomes to its fantastic blue color. The more water it gets, the better it grows, so irrigation is essential in drier climates. Use this fern in a well-drained garden bed, or grow in a container as a specimen in your shade garden. If you live in an apartment, it grows beautifully indoors.
---
Susan L. Capley is education director at the New Orleans Botanical Garden.