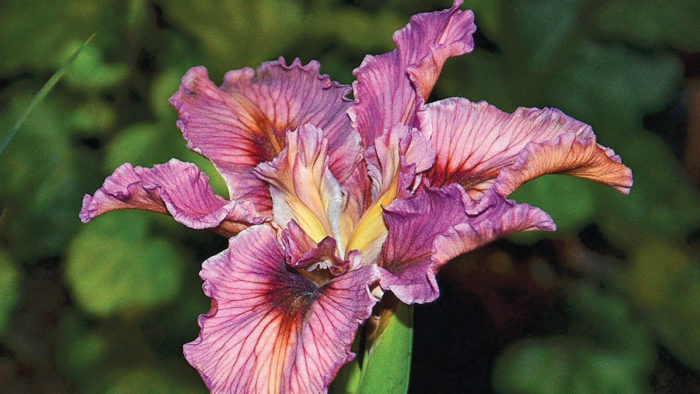 Incorporating native plants into your landscape design is an easy way to help support your local wildlife. Native plants support native insects. If we keep our native insect populations healthy and thriving, it helps support native birds, who eat the insects as a food source. The chain of positive impacts that planting native plants provokes stretches throughout the food chain of organisms and can even help ward off potential threats such as blights or pest outbreaks.
Below, you'll find some of the best native plants for the Northwest.
---
1. Coast Fawn Lily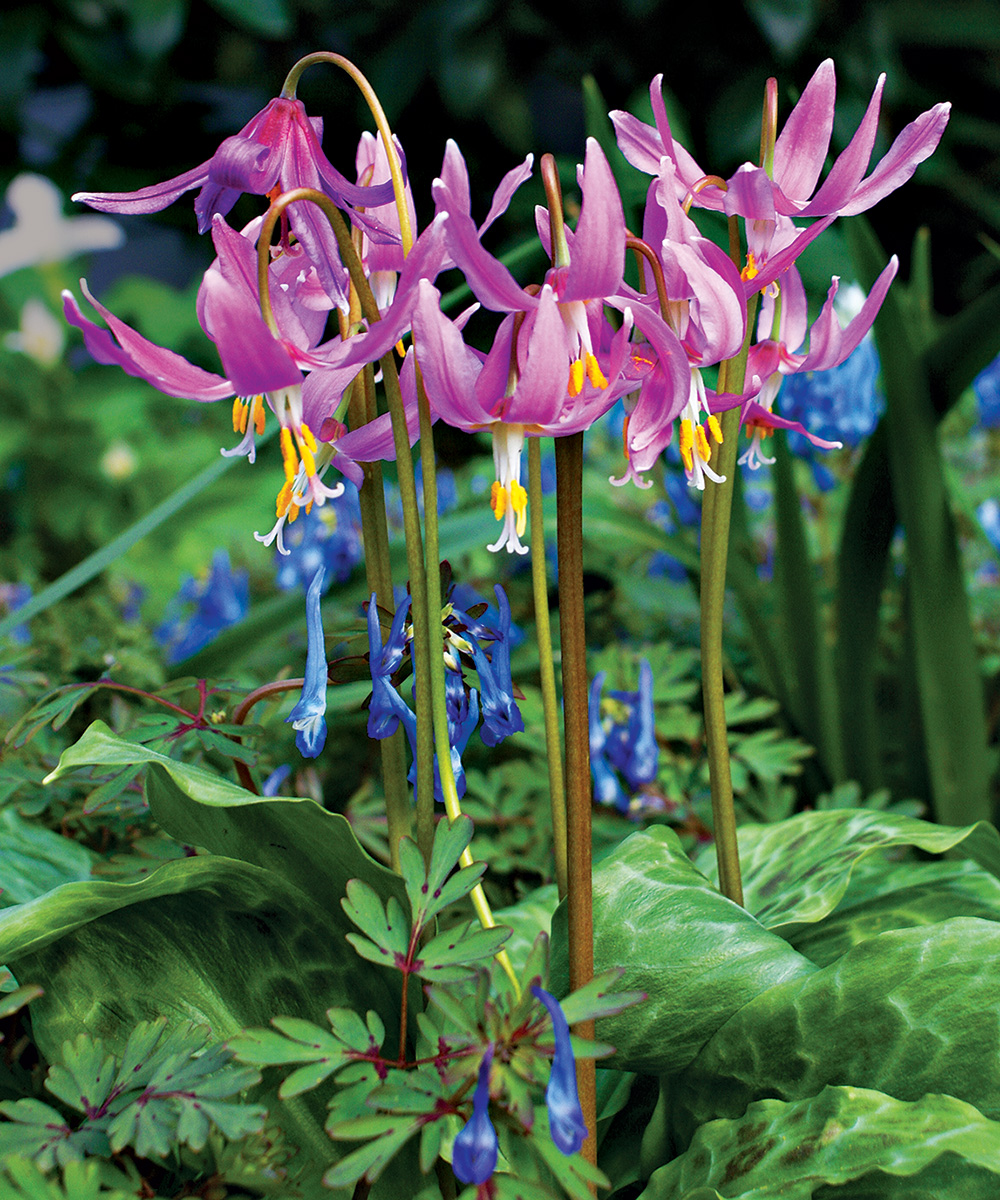 Name:
Erythronium revolutum
USDA Hardiness Zones: 6 to 9
Size: 8 to 12 inches tall and wide
Conditions: Best in bright to open shade; adaptable to a wide range of soils and drought tolerant
In early spring, we are blessed with one of the most beautiful native bulbs in the country, the coast fawn lily. These delicate yet easy-to-grow gems of the West will gently self-sow, eventually becoming impressive patches of bright green foliage with spectacular mottling of chocolate brown and silver. As the foliage expands, thin flower stems rise above the leaves and open into large nodding lilylike pink blooms. Once done blooming, the bulb will wither away, leaving room for summer perennials to take center stage. Make sure to let the seed pods mature, then scatter throughout the garden.
2. Mountain Hemlock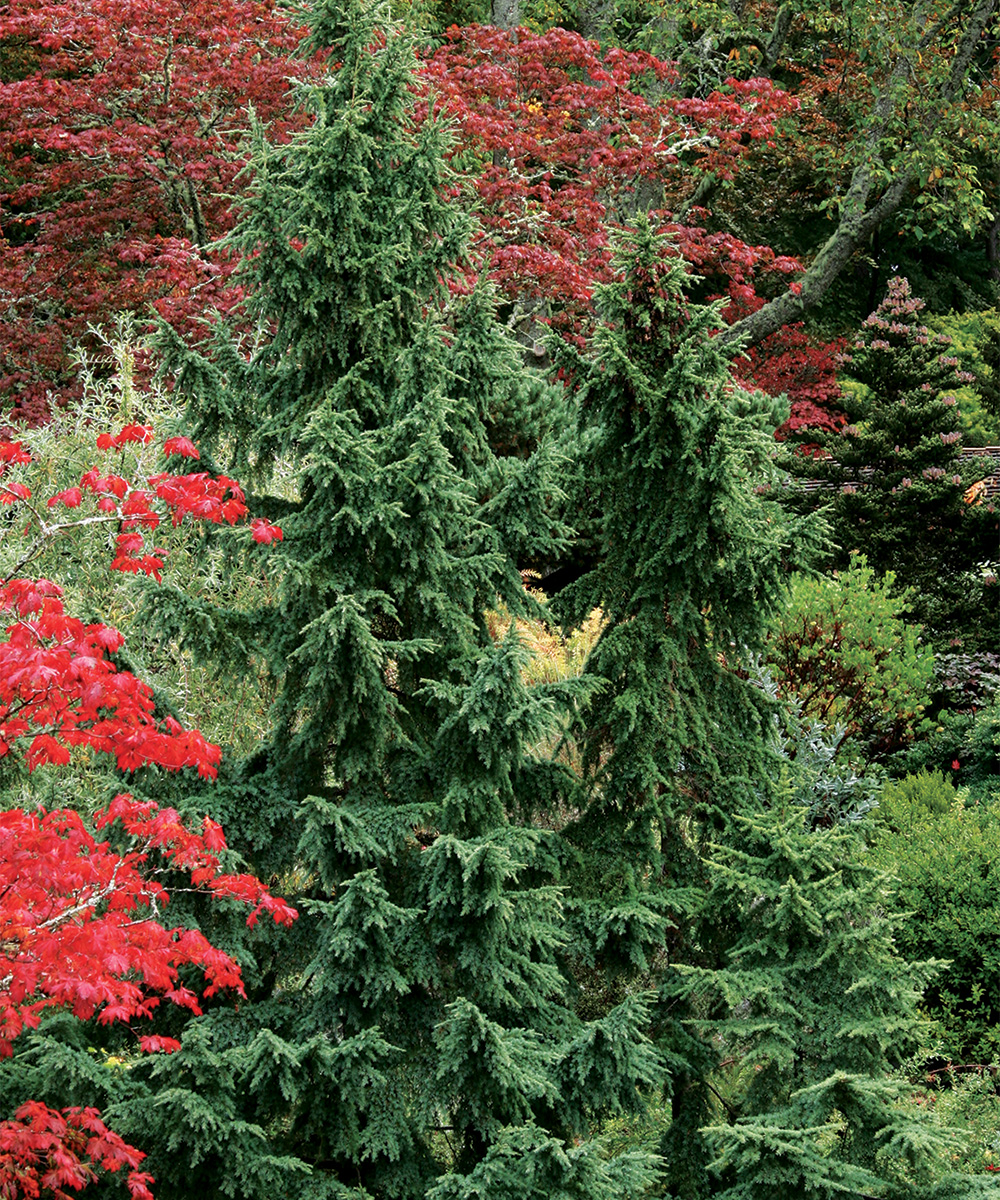 Name:
Tsuga mertensiana
Zones: 4 to 8
Size: 8 to 10 feet tall and 3 to 4 feet wide in 10 years
Conditions: Full sun to light shade; well-drained soil
Capturing the windswept feeling for our rugged and beautiful mountains is not difficult with mountain hemlocks. Few of our beautiful alpine evergreens can survive in low-elevation gardens, but this tough conifer is an exception. This hardy native tree grows as a narrow spire with graceful layered branches that recall the rugged growing habit of its mountainous home. The tiny evergreen needles can range from dark forest green to a glowing sky blue with miniature cones on mature trees. Its slow growth and compact habit make it perfect for smaller urban gardens. It is drought tolerant once established but appreciates an occasional watering during prolonged dry periods.
3. Leatherleaf Polypody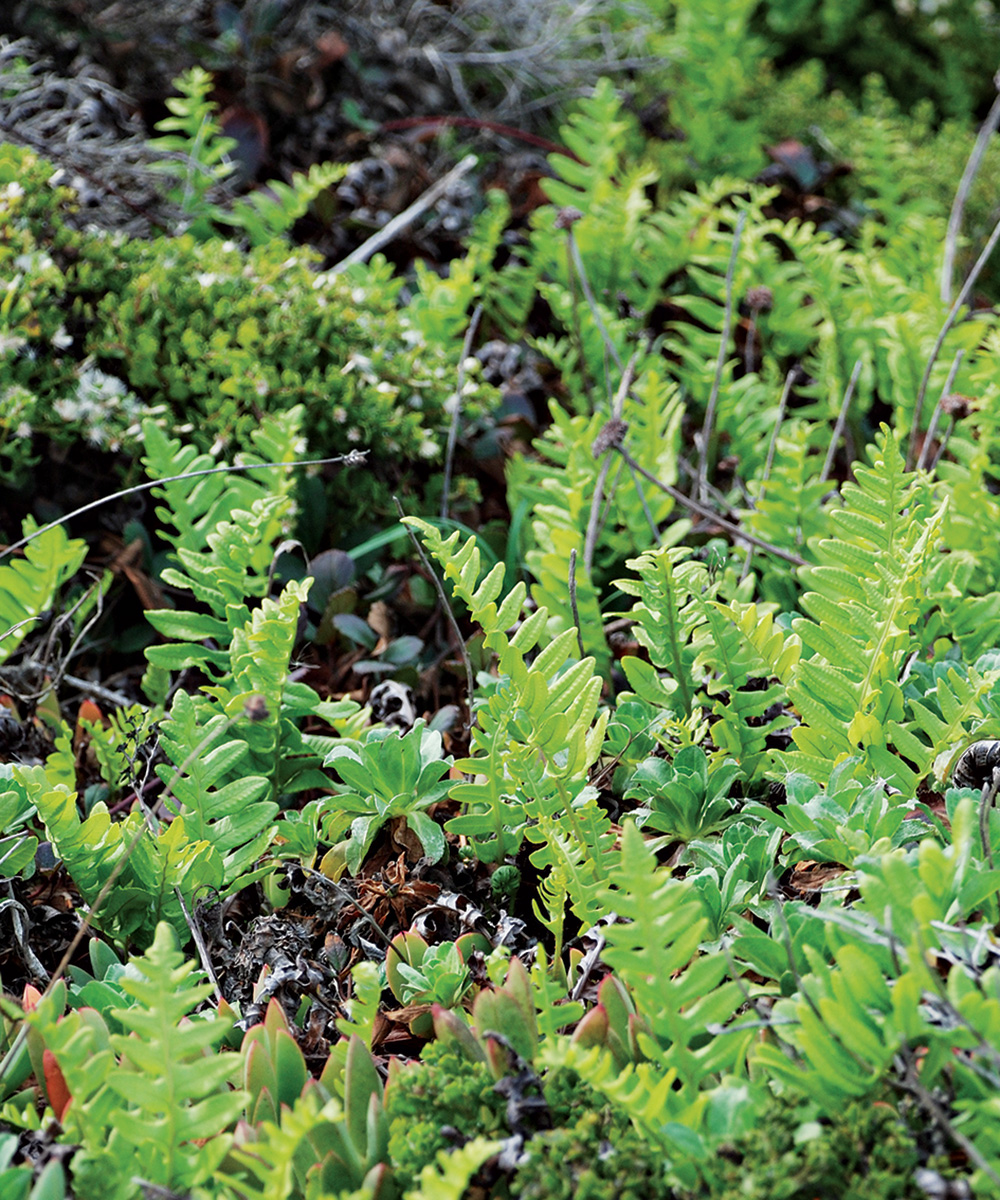 Name:
Polypodium scouleri
Zones: 7 to 9
Size: 6 to 12 inches tall with a spread of 12 to 24 inches over time
Conditions: Morning sun to full shade; prefers well-drained soil but tolerant of dry shade
One of our most interesting native Pacific Northwest ferns, leatherleaf polypody almost always naturally occurs within ¼ mile of the ocean and perched on the branches and trunks of Sitka spruce. Fortunately for us, it adapts well to the garden. The thick, shiny dark green leaves are fully evergreen and form a slowly spreading clump. Maturing at a measured pace, the plant needs patience to reach its full potential. It will perform well planted in the ground, but is charming tucked into the rotting hole of an old stump. A lucky few may even see it self-sow on old moss-covered cedar roof shakes.
4. Pacific Coast Hybrid Iris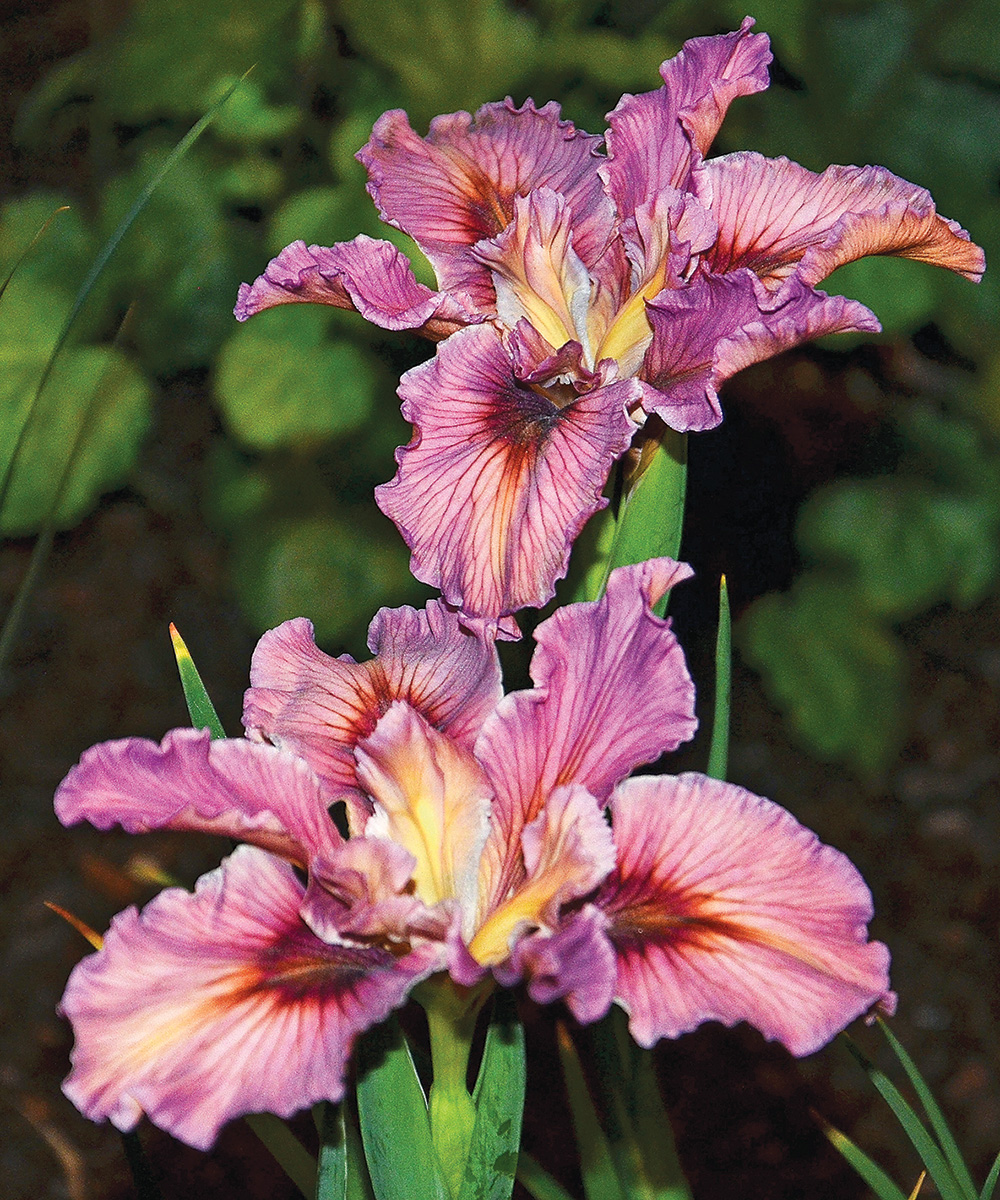 Name:
Iris
cvs.
Zones: 8 to 9
Size: 12 to 18 inches tall; 18 to 30 inches wide
Conditions: Full sun to open shade; well-drained soil
The dazzling colors of Pacific Coast hybrid irises are a sight to behold. These tough hybrids mix the blood of several of our native irises to achieve colors ranging from deep purple, burgundy, cream, yellow, and lavender to rust and soft buff tones. Many of these blooms have several colors mixed on the same flower. Growing from early autumn to early summer with a peak bloom in late April to mid-May, they go dormant during the summer, giving them excellent drought tolerance. They can self-sow, and the best of the seedlings can be transplanted in early autumn.
---
Richie Steffen is curator at the Elisabeth C. Miller Botanical Garden in Seattle.