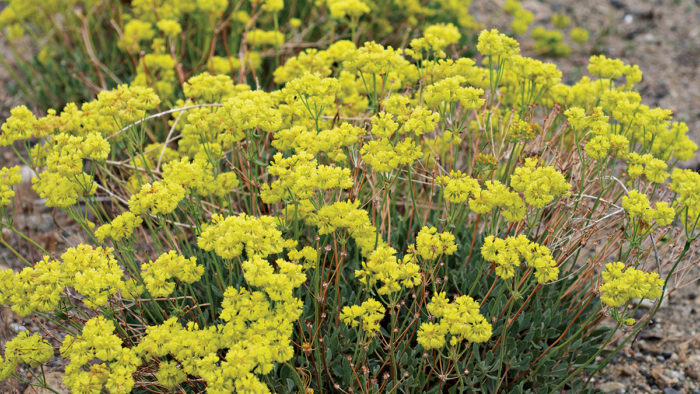 Incorporating native plants into your landscape design is an easy way to help support your local wildlife. Native plants support native insects. If we keep our native insect populations healthy and thriving, it helps support native birds, who eat the insects as a food source. The chain of positive impacts that planting native plants provokes stretches throughout the food chain of organisms and can even help ward off potential threats such as blights or pest outbreaks.
Below, you'll find some of the best native plants for the Northern Plains.
---
1. Clarkia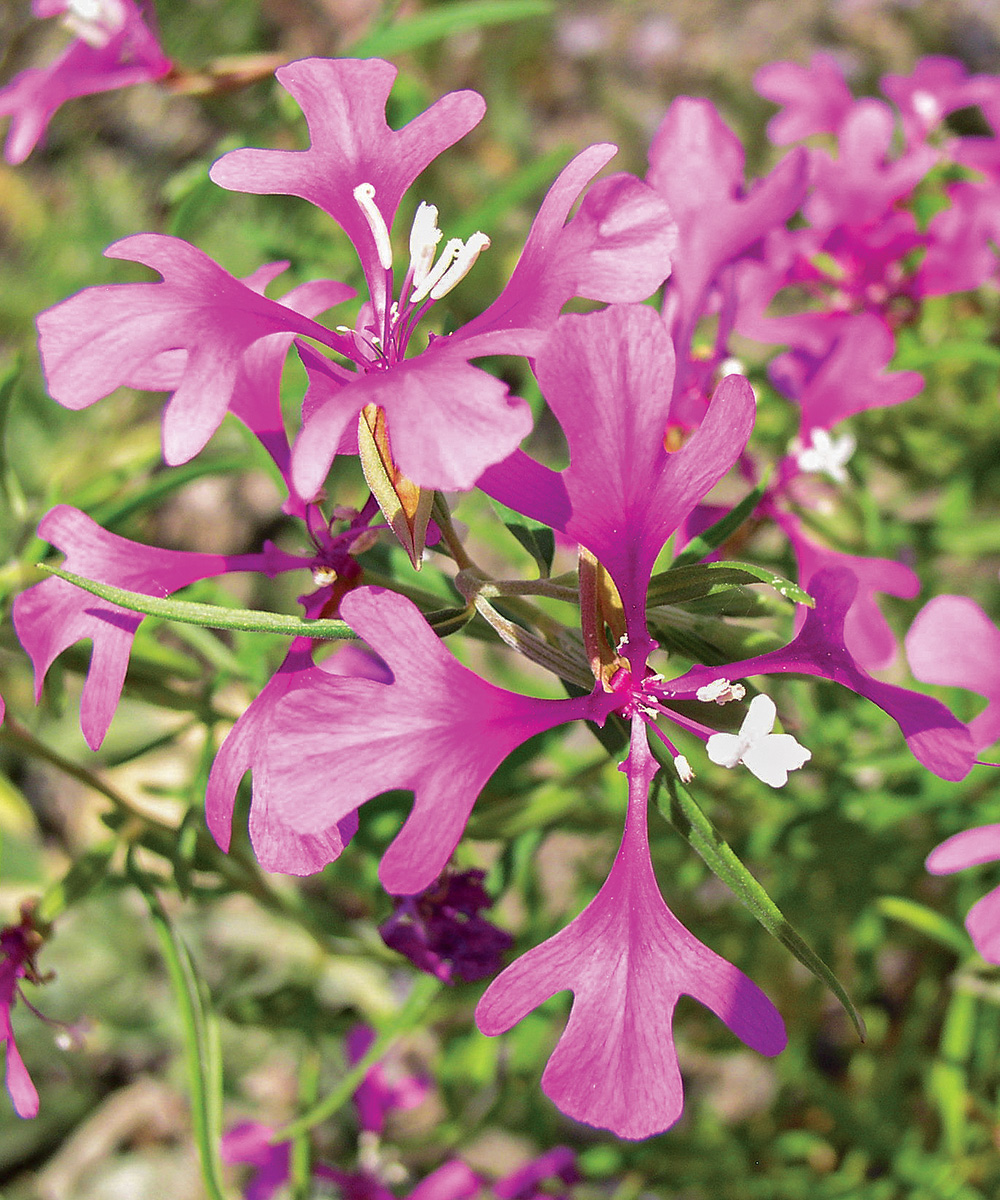 Name:
Clarkia pulchella
USDA Hardiness Zones: 3 to 8
Size: 10 to 18 inches tall and 1 foot wide
Conditions: Full sun to partial shade; well-drained soil
A showy native with dense clusters of vibrant fuchsia flowers, clarkia blooms from late spring through early fall. A staple of cottage and cutting gardens, it is perfect for massing or used in meadow plantings in sunny locations. Be sure to water it well until established, and then sit back and enjoy this striking, drought-tolerant plant. Lewis and Clark named this species that is also known as pinkfairies, ragged robin, and deerhorn clarkia due to the unusually shaped, three-pronged petals. It is a favorite of native bees. Plant the seeds in late summer or early fall to allow time for seedlings to emerge prior to winter, or purchase plants in spring. Although it does not return on the same rootstock, it does reliably reseed freely for a repeat display the next year.
2. Sulfur Buckwheat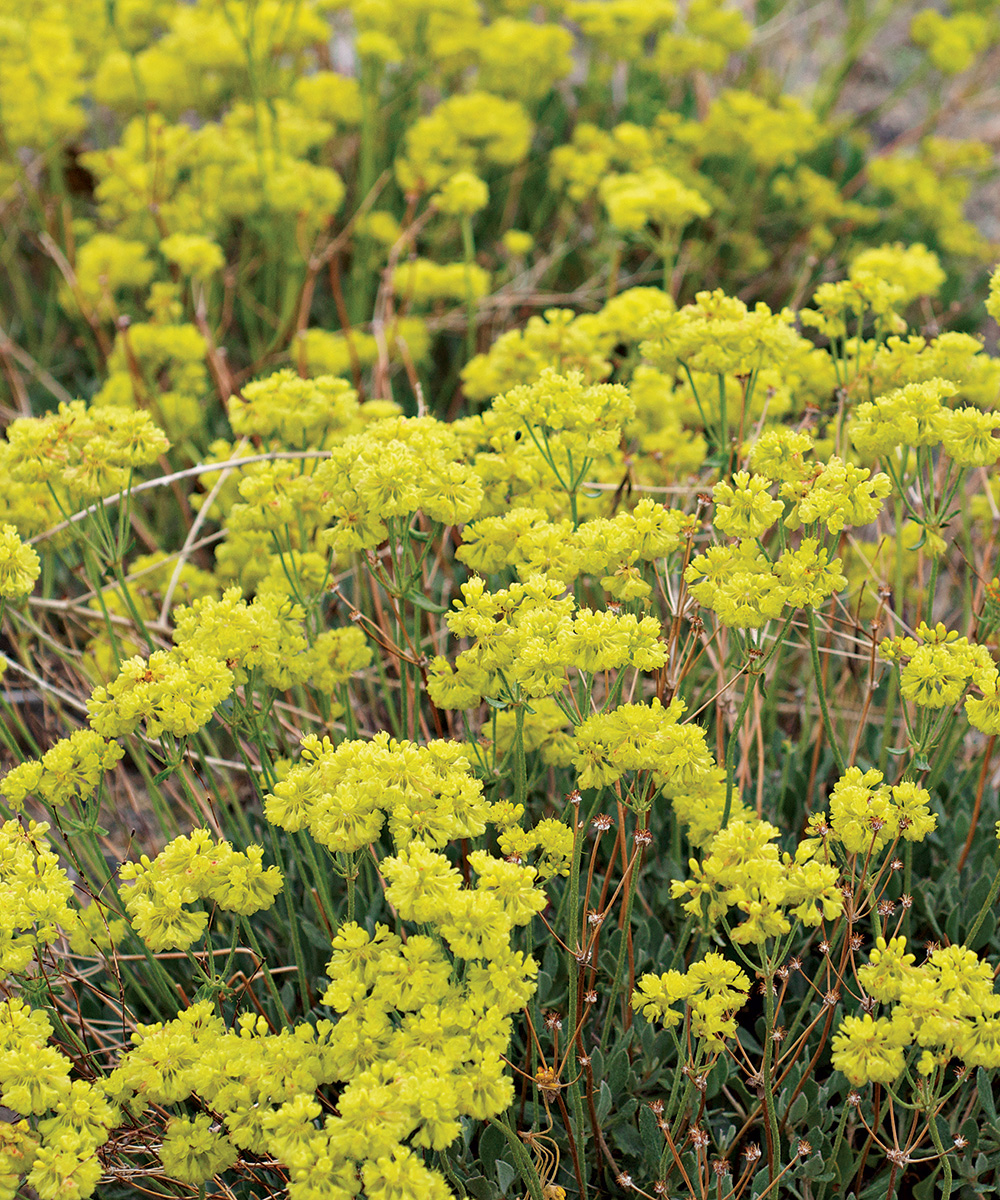 Name:
Eriogonum umbellatum
Zones: 3 to 8
Size: 6 to 12 inches tall and 1 to 3 feet wide
Conditions: Full sun to partial shade; well-drained soil
A rock garden essential, this showy native evergreen loves sun and rocky soils. Pale yellow umbels that are 3 inches wide bloom from late spring through early summer, eventually fading to a lovely reddish-orange. Low-growing, narrow, dark green leaves with silvery undersides form compact mats that thrive in heat, wind, and drought. Sulfur buckwheat is perfect for slopes and xeric gardens where it provides visual interest all year. Although it prefers sandy or gravelly soils with low fertility, it will tolerate a bit of shade, sandy loam soils, and occasional watering. Water it well the first season to get it established. Deer and rabbits avoid it, but pollinators adore it.
3. Murno's Globemallow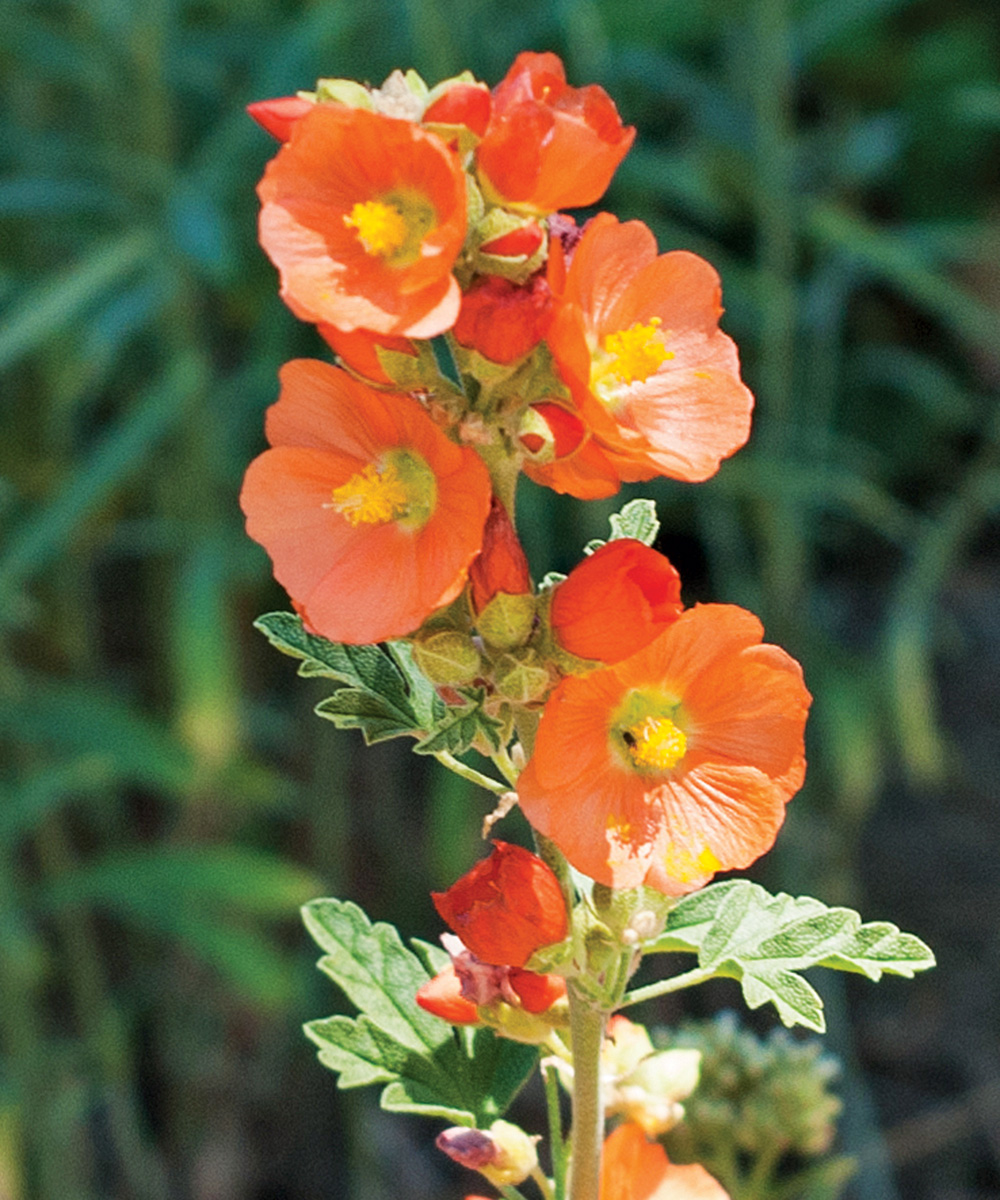 Name:
Sphaeralcea munroana
Zones: 4 to 8
Size: 16 to 32 inches tall and 2 feet wide
Conditions: Full sun to partial shade; well-drained, rocky to clay soil
This is one of the most striking native species out there. Bright scarlet-orange flowers seem to shine in the sun from midspring through summer. Beautiful along pathways, in rock gardens, and among other desert shrubs, this woody subshrub is a stunning plant found in dry areas of the arid plains. With a bit of summer watering, it persists throughout the growing season. Due to a substantial taproot, it prefers to remain where it is initially sited. Murno's globemallow is suitable for container planting and delightful in combination with clarkia. Prune it in spring to promote bushy growth.
4. Fernbush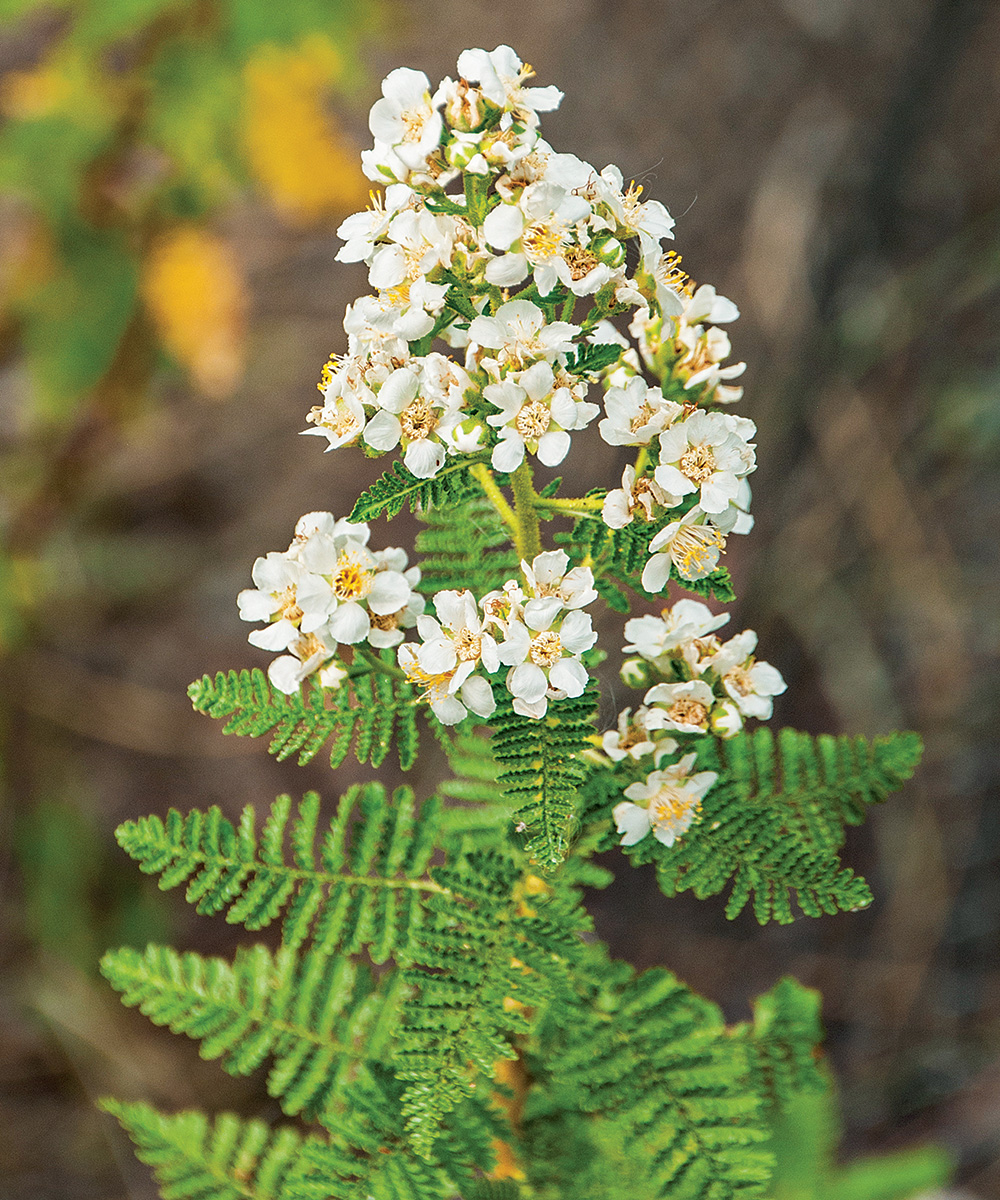 Name:
Chamaebatiaria millefolium
Zones: 4 to 9
Size: 5 to 6 feet tall and 6 to 8 feet wide
Conditions: Full sun; adaptable to most soil
Also known as desert sweet, this tough shrub produces a plethora of sweet-smelling white flowers in midsummer that attract numerous species of bees and insects. The olive-green ferny foliage is highly aromatic and delicate in appearance. Semievergreen, some leaves persist through winter and, in combination with the attractive bronze-colored dried seed heads, create winter interest. Deer-resistant fernbush grows moderately fast in a variety of soils and, once established, is extremely drought tolerant.
---
Kathy Settevendemie owns Blackfoot Native Plants Nursery in Potomac, Montana, and is the president of the Montana Native Plant Society.