1.
Tracy's Maidenhair Fern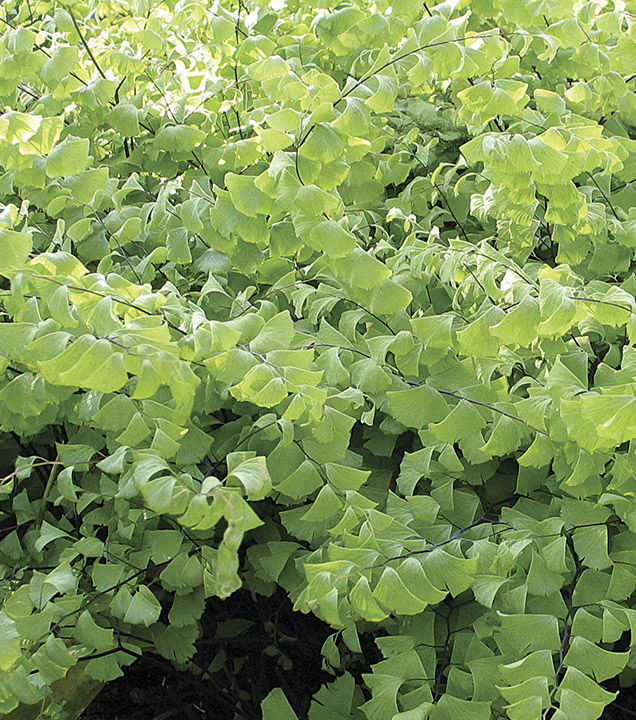 Name:
Ad
ia
ntum
×
tracyi
Usda Hardiness Zones:7 to 9
Size:12 inches tall and 18 to 24 inches wide
Conditions:Partial shade; rich, well-drained soil with occasional watering during dry weather
Lingering in obscurity since it was first discovered in Northern California in the late 1800s, this beautiful fern is now finding a home in gardens thanks to laboratory micropropagation techniques. Tracy's maidenhair fern is a naturally occurring hybrid between California maidenhair (Adiantum jordanii, Zones 6–10) and Western maidenhair (Adiantum aleuticum, Zones 3–9). Combining traits from both parents, this fern has a compact clumping habit with brilliant green, nearly evergreen fronds with dark brownish-black stems. The fronds have a unique trapezoid-shaped outline that is different from any other hardy maidenhair.
2.
'Bloody Mary' Rodgersia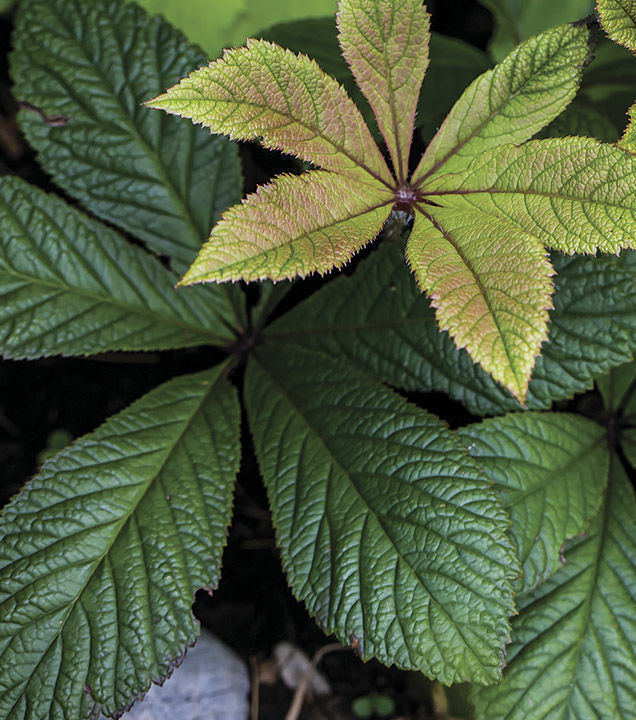 Name:
Rodgersia
'Bloody Mary'
Zones:4 to 8
Size:24 inches tall and up to 36 inches wide
Conditions: Partial shade but protect from hot afternoon sun; tolerates a wide range of soils
Rodgersias are fantastic foliage perennials, and 'Bloody Mary' is shaping up to be one of the best. The bold leaves emerge a rich bronzy red, which holds well in our climate. As the leaves mature, they become a shiny dark green with a blush of red along the edge. Unlike many other rodgersias, 'Blood Mary' has so far maintained a compact habit and has not grown to enormous proportions. Feathery plumes of flowers rise above the leaves in early to midsummer, opening pink and fading to a burgundy seed head.
3.
'DebRon's Black Cherry' Hardy Fuchsia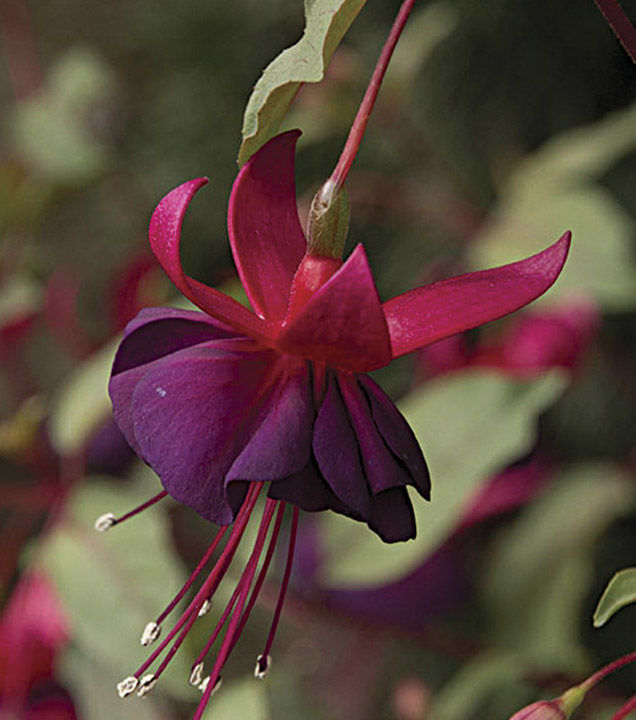 Name:
Fuchsia
'DebRon's Black Cherry'
Zones: 8 to 10
Size:2 to 3 feet tall and wide
Conditions:Full sun to open shade; well-drained soil
Hardy fuchsias are such a pleasure to grow in the Northwest, with 'DebRon's Black Cherry' a welcome addition. This relatively shorter cultivar has a more compact habit than the typical hardy fuchsia. In early summer, an abundance of round, dark red buds dangle from short stems along the branches then open to reveal the intense blackish-purple inner petals. A shower of blooms will continue until mid- to late autumn. The smaller stature of this selection makes it ideal for containers and gardens with limited space. It is a favorite of hummingbirds. Water regularly to ensure plenty of blooms during dry weather.
4.
SunSparkler
®
'Blue Pearl' Sedum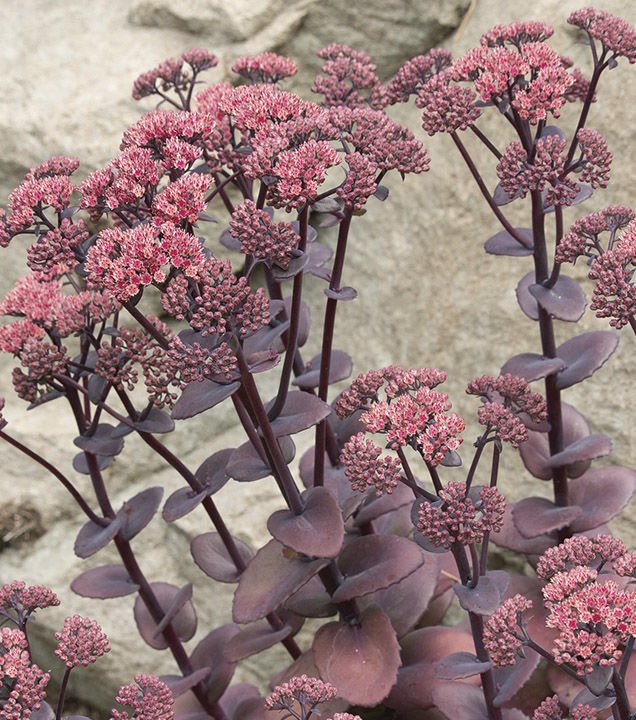 Name:
Sedum
'Blue Pearl'
Zones:4 to 9
Size:15 to 18 inches tall and about 15 inches wide
Conditions:Full sun with occasional summer watering; well-drained soil
This new sedum is a real show pony. In spring, large round leaves emerge colored a muted eggplant purple with a distinctive blue blush that sets it apart from any other sedum. This unique bluish cast holds through the growing season until the beginning of bloom. In late summer, flat-topped flowers open in shades of rosy pink that complement the foliage. The show continues into autumn as the flowers fade to an attractive rusty red. It is a favorite of bees (especially honeybees) and easy to care for. Keep the fertilizer to a minimum to prevent flopping late in the season.
Richie Steffen is curator at the Elisabeth C. Miller Botanical Garden in Seattle.
Photos: #1, courtesy of Far Reaches Farm; #2, millettephotomedia.com; #3, Doreen Wynja; #4, Richie Steffen