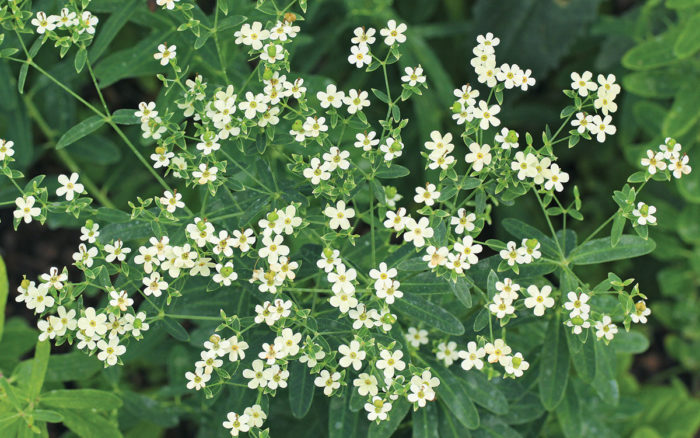 Incorporating native plants into your landscape design is an easy way to help support your local wildlife. Native plants support native insects. If we keep our native insect populations healthy and thriving, it helps support native birds, who eat the insects as a food source. The chain of positive impacts that planting native plants provokes stretches throughout the food chain of organisms and can even help ward off potential threats such as blights or pest outbreaks.
Below, you'll find some of the best native plants for the Northeast.
---
1.
Twinleaf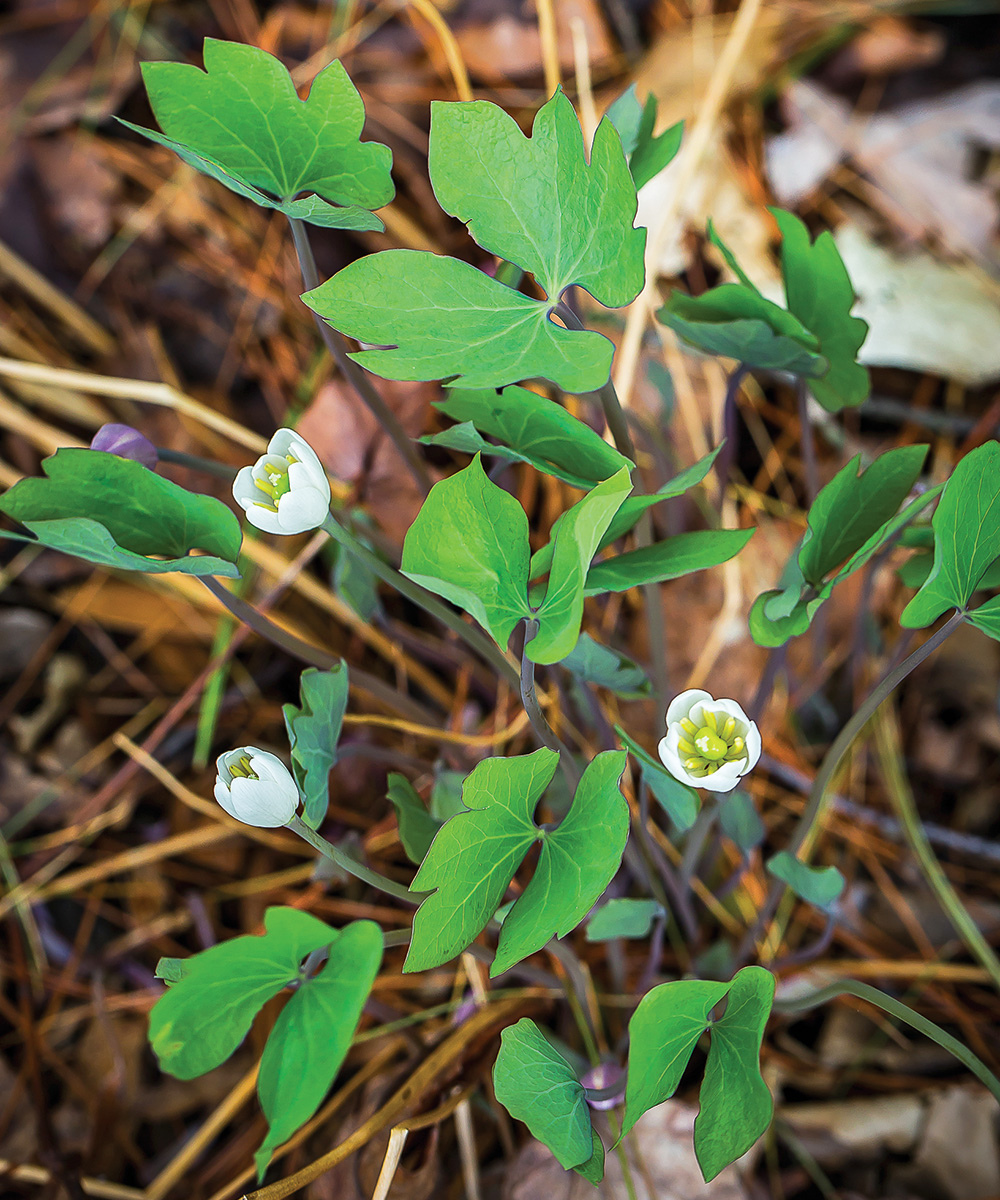 Name:
Jeffersonia diphylla
USDA Hardiness Zones: 5 to 8
Size: 12 to 18 inches tall and 6 to 8 inches wide
Conditions: Partial to full shade; rich, well-drained soil
We often think of twinleaf as a spring ephemeral, but there is nothing fleeting about this plant's unique foliage. Attractive through the summer months, blue-green leaves shaped almost like butterfly wings lend bold texture to a shady spot in the garden. Twinleaf's pure white flowers are short-lived, lasting only for a day in early to midspring. Twinleaf looks great in combination with fine-textured plants like Dutchman's breeches (Dicentra cucullaria, Zones 3–7) or ferns.
2.
Pinxterbloom Azalea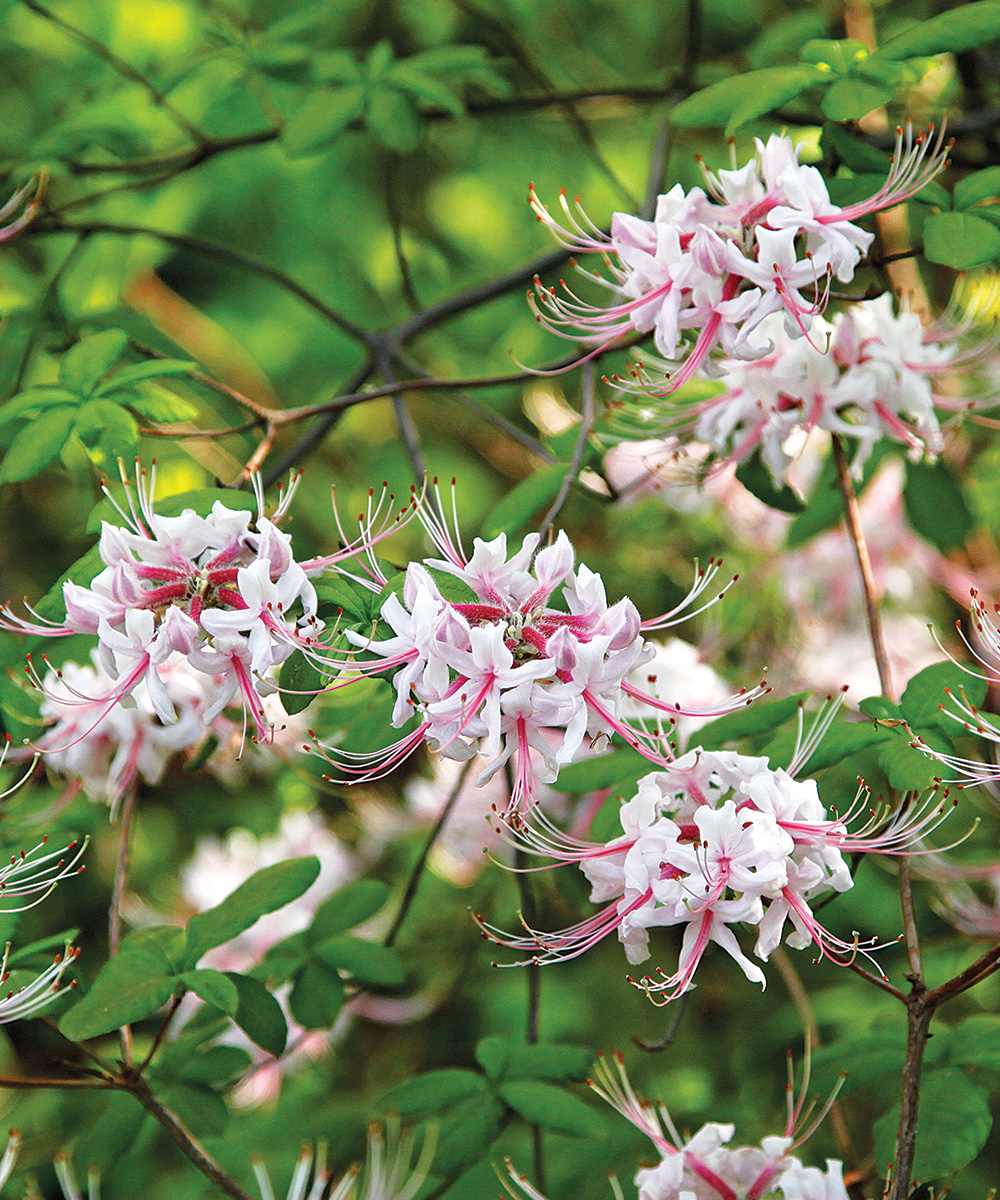 Name:
Rhododendron periclymenoides
Zones: 4 to 8
Size: 4 to 8 feet tall and 3 to 6 feet wide
Conditions: Full sun to partial shade; acidic, moist soil
Our native deciduous azaleas are often overlooked and underused compared with their Asian cousins, but they put on a spring show. Flower color varies from light to dark pink; blossoms open with a delicate, sweet fragrance after leaves start to unfurl in spring. When the conditions are right, pinxterbloom azaleas will spread to form a small patch.
3.
Meadow Bottle Gentian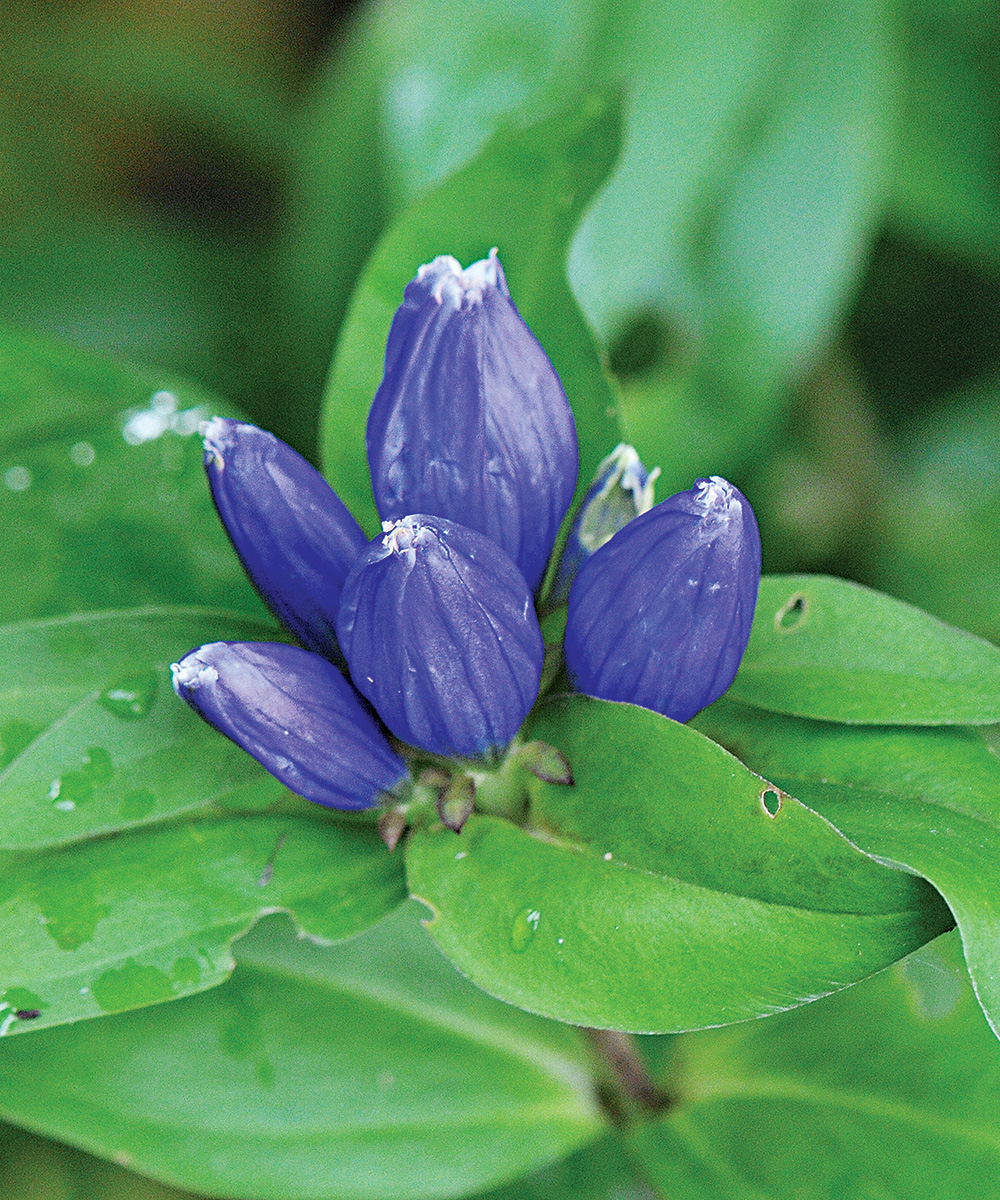 Name:
Gentiana clausa
Zones: 3 to 9
Size: 12 to 18 inches tall and 6 to 12 inches wide
Conditions: Full sun to partial shade; moist soil
The flowers of meadow bottle gentian are unique among plant species native to the Northeast. Blue blossoms—always a rare commodity in the garden—never truly open. Instead, the flowers stay tightly closed until the right pollinator, a bumblebee strong enough to force its way into the flower, comes along to pollinate it and get a tasty nectar reward for its effort. Meadow bottle gentian can tolerate sun to light shade but will not thrive without ample moisture.
4.
Flowering Spurge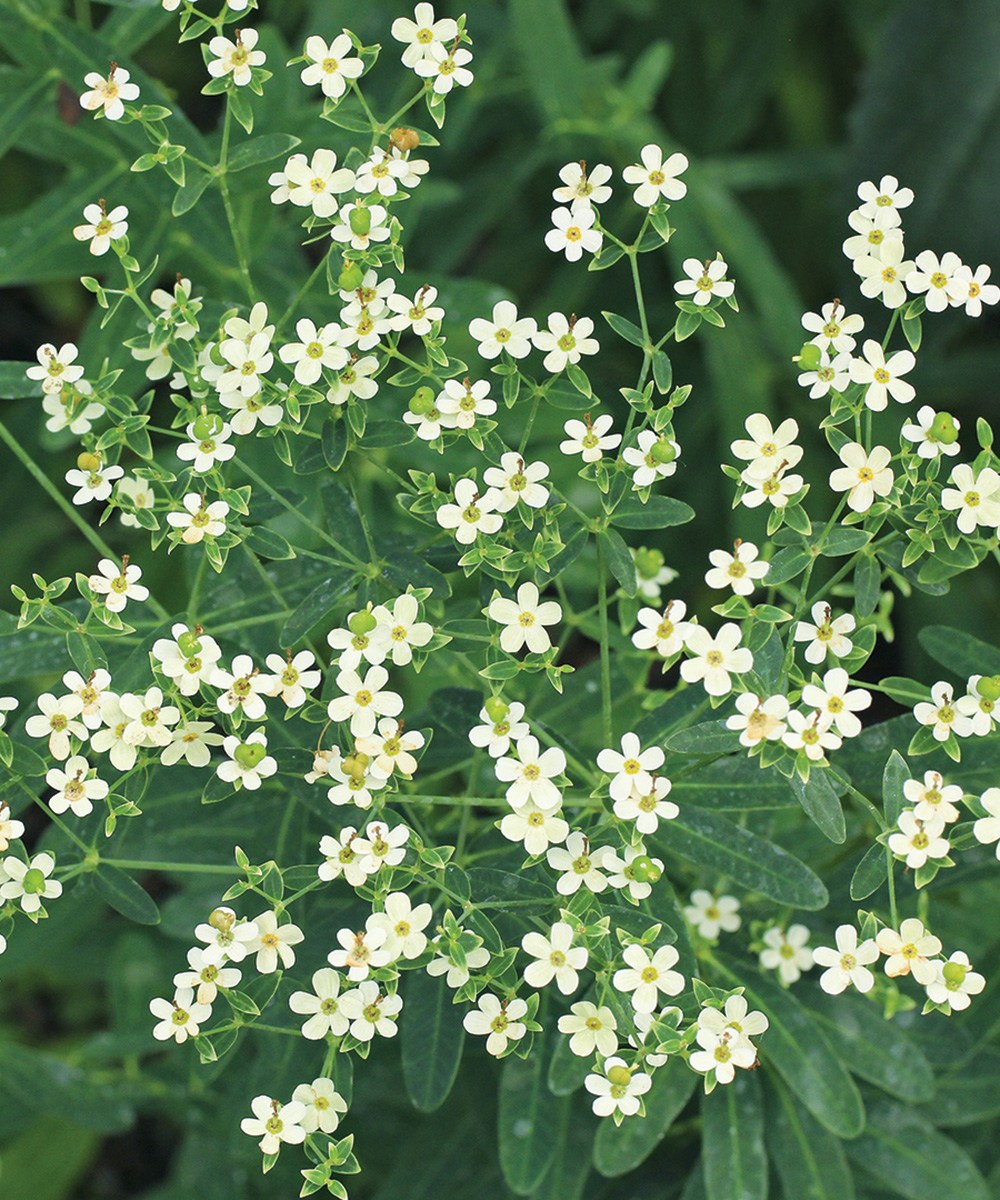 Name:
Euphorbia corollata
Zones: 4 to 8
Size: 36 inches tall and 18 to 24 inches wide
Conditions: Full sun to partial shade; dry soil
Flowering spurge is a great plant for tough, dry sites. Its abundant white blossoms open in midsummer and last for several weeks. Compared to other euphorbias found in cultivation, flowering spurge is tame, but it does spread well and forms an open, airy mat in poor, dry soils where many other perennials struggle. It finishes the season with brilliant, orange to red autumn foliage, some of the longest-lasting fall color of any native perennial.
---
Mark Richardson is director of horticulture and Dan Jaffe is propagator at New England Wild Flower Society's Garden in the Woods in Framingham, Massachusetts.