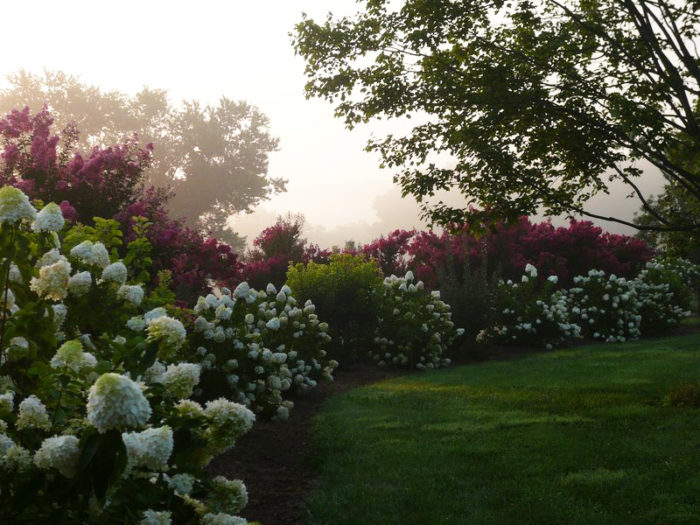 Today's photos are from Ruth Ann Mummey in New Jersey. she says, "We moved to our farm in 1995. It is a small nursery specializing mostly in holly, which we sell primarily to the trade. My passion is hydrangeas and crepe myrtles. I was told crepe myrtles wouldn't grow on our windy hill in central New Jersey. However, after an initial struggle, the ones I planted in 1996 are still there with new self-seeded ones filling in.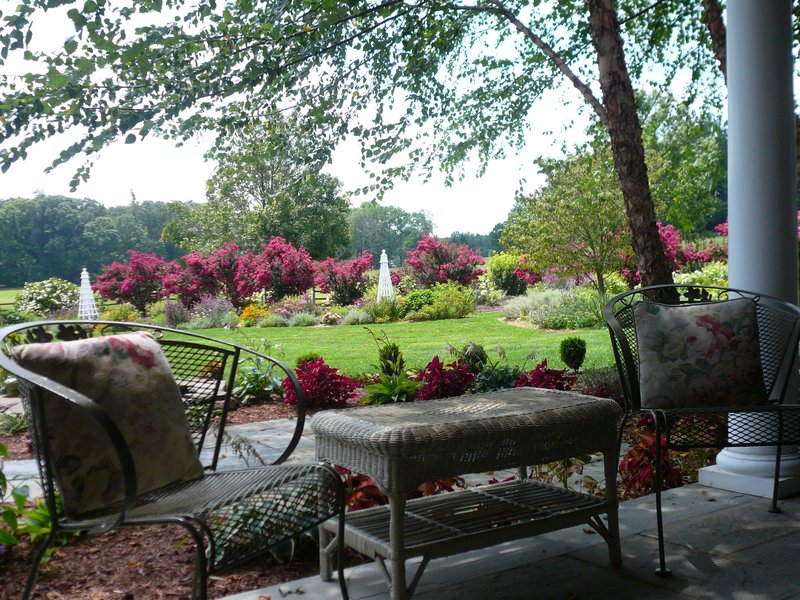 "The deep pink is 'Tonto' and the lighter pink is 'Hopi'. In other parts of the garden I have 'Pink Velour' and a few that have self-seeded in lighter pink and a pinky-purple. My husband made the obelisks for me this spring. The perennial beds have undergone constant change as I learn more about what works, what works without too much work, and what I like."
Wow, those crape myrtles are gorgeous, Ruth Ann! I love how they create a vivid backdrop for your perennial beds.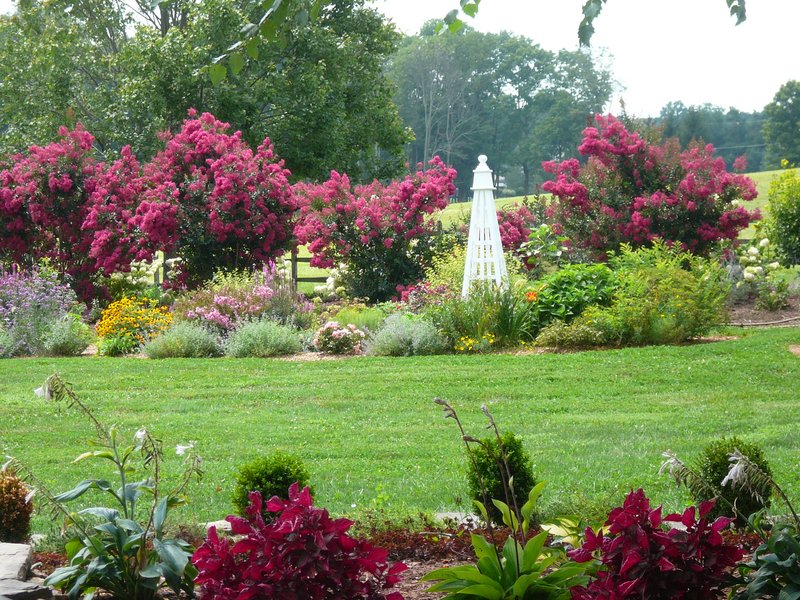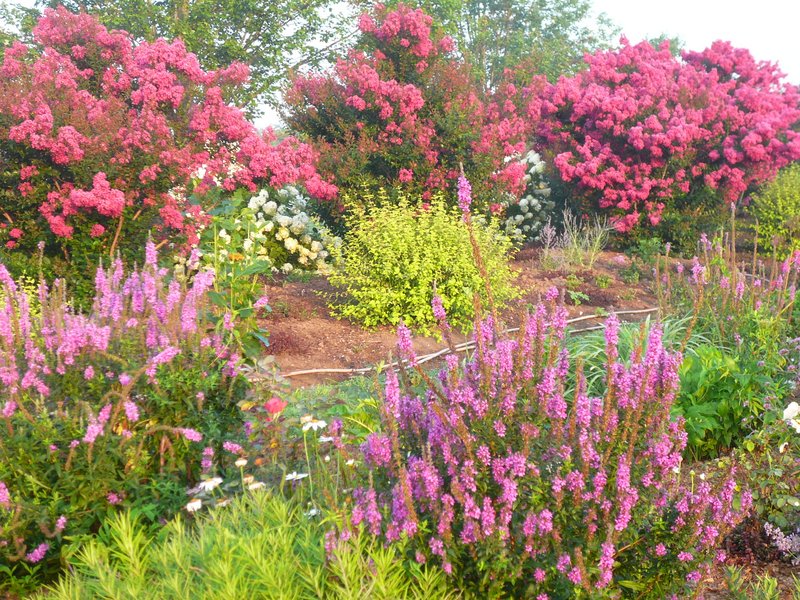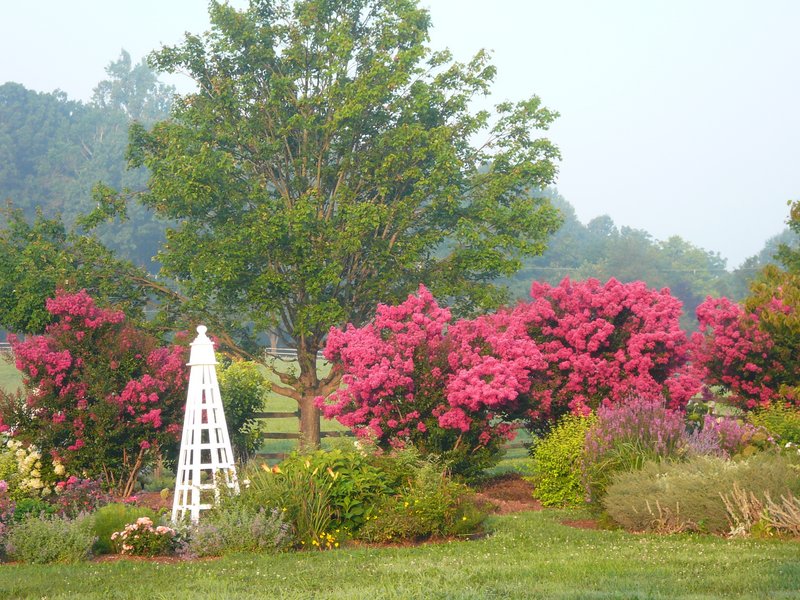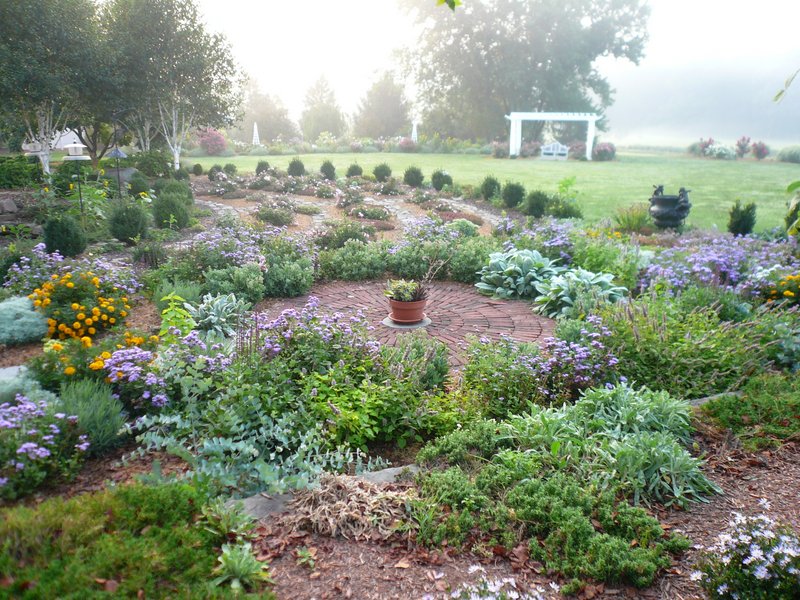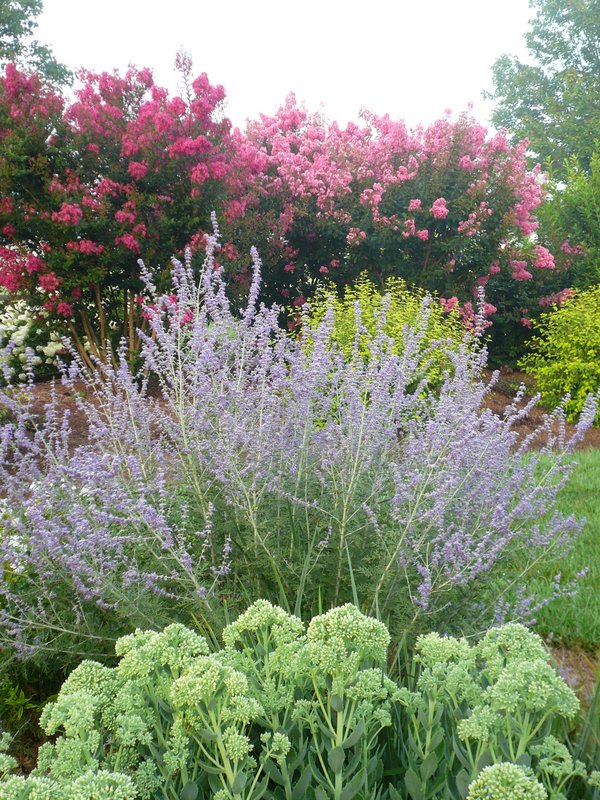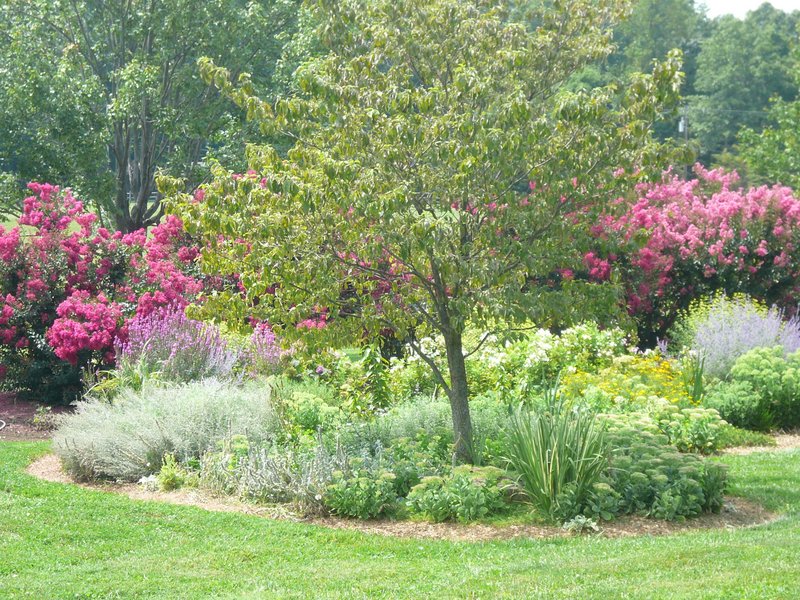 Want us to feature YOUR garden in the Garden Photo of the Day? CLICK HERE!
Want to see every post ever published? CLICK HERE!
Want to search the GPOD by STATE? CLICK HERE!

**Check out the GPOD Pinterest page, where you can browse all the post in categories…fun! CLICK HERE!**