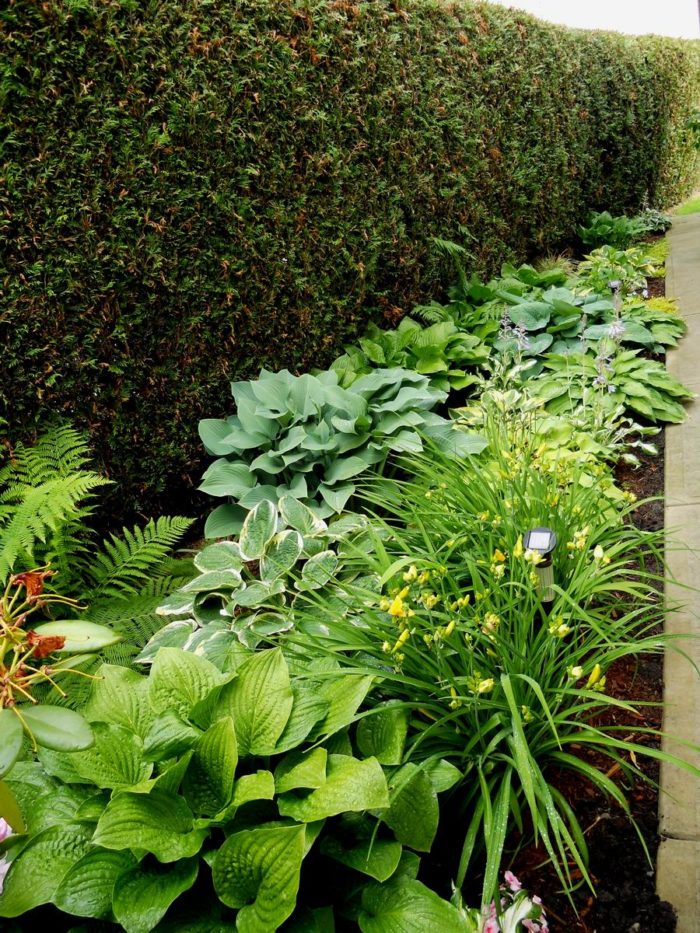 Today's photos came from Cherry Ong, whose garden we've featured in the past, here. I'm thinking gardening is in her blood, especially after I got a glimpse of these photos of her mom's garden.
Cherry says, "My 70-year-old mom, Rebecca Tang, is also an avid gardener. I guess the apple doesn't fall far from the tree.  Almost three years ago, when she had almost given up on the grass on her problematic side yard, she decided to plant all kinds of shade-loving perennials that she had saved up in pots and propagated through the years.  Here are the results of her efforts.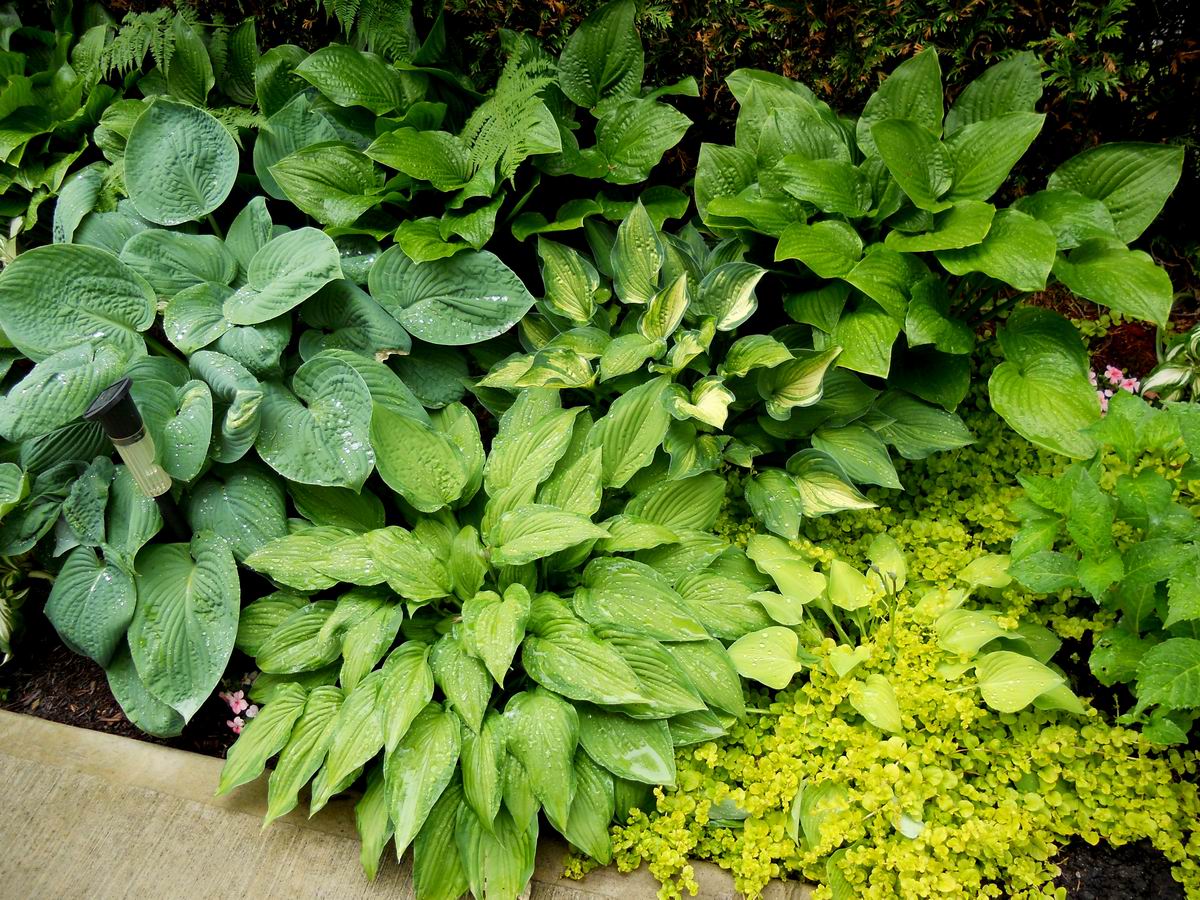 "These pictures were taken in late spring 2011. Although I love the subdued hues of blues, silvers, whites, and the browns of winter, I do sometimes miss the lively green of the grass, especially in winter.  As the saying goes, "Hope springs eternal."
Such a great solution, Rebecca! Less maintenance, too, eh? Thanks, Cherry, for sharing your mom's garden with us.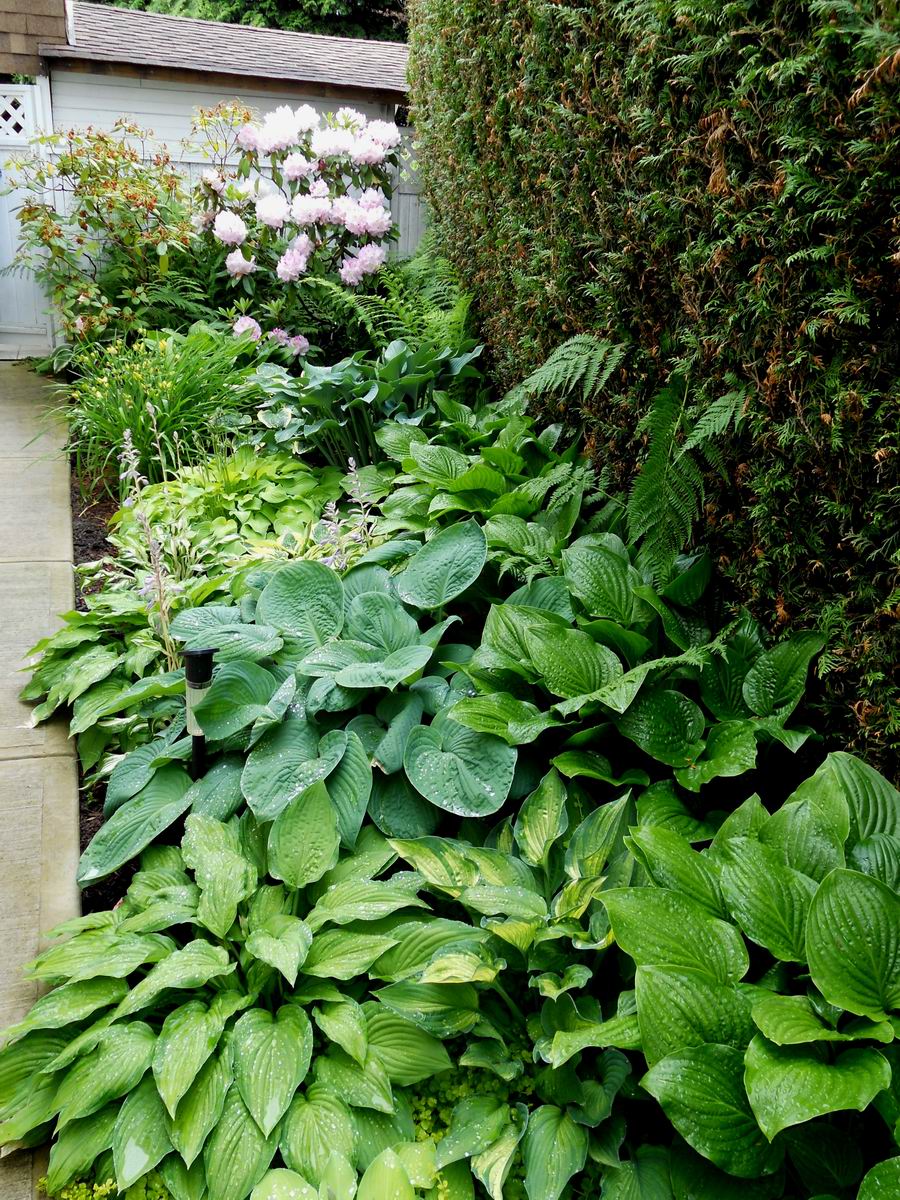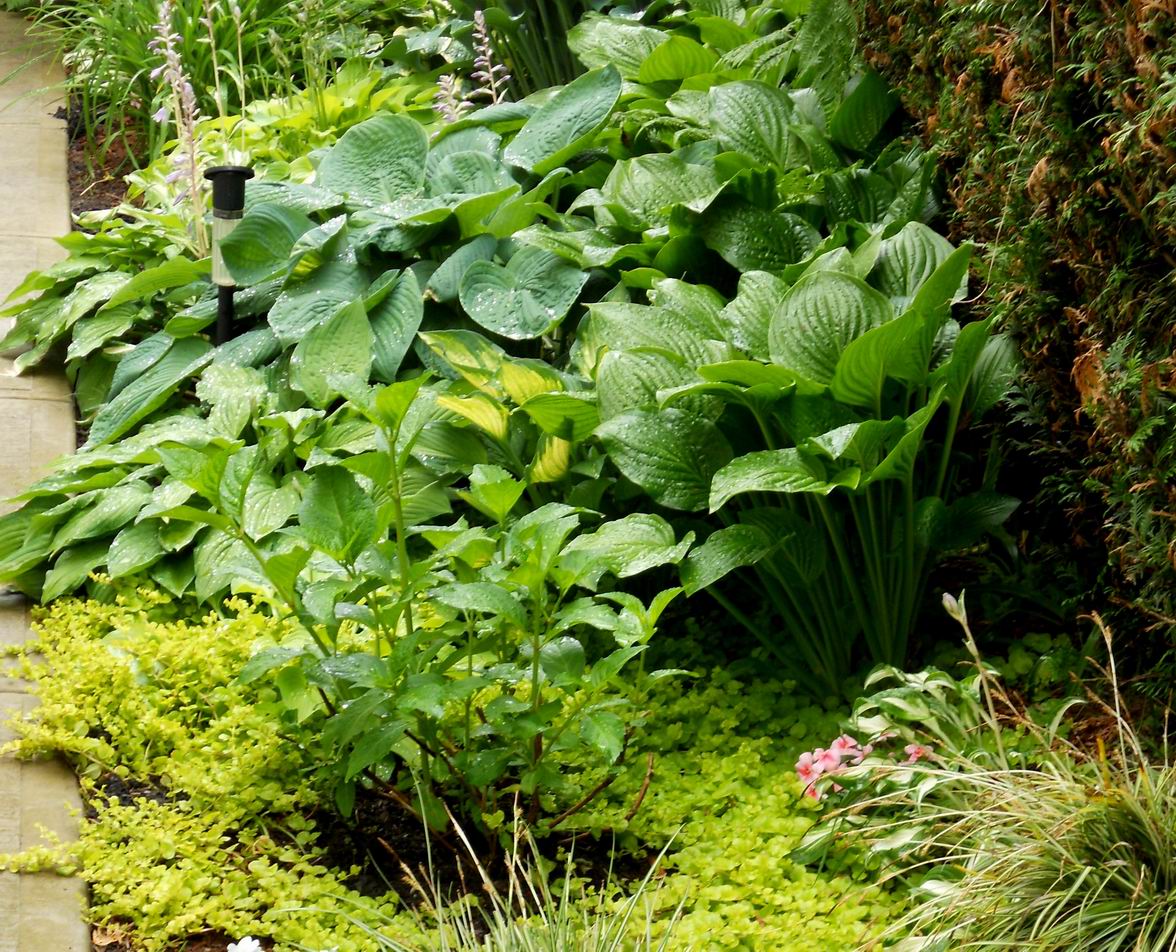 I need more TIPS! Thanks to everyone who's been sending me their tricks, tips, and shortcuts. If you haven't sent me a tip yet, put your thinking cap on and email me! [email protected]. I'm collecting tips for the July/August and September/October issues right now, so any mid-summer-themed or fall-themed tips would be especially helpful. But I'll take anything, really. If you have an amazing seed-starting tip, I'll just save it for a spring issue. Thanks, guys!
Want us to feature YOUR garden in the Garden Photo of the Day? CLICK HERE!
Want to see every GPOD post ever published? CLICK HERE!