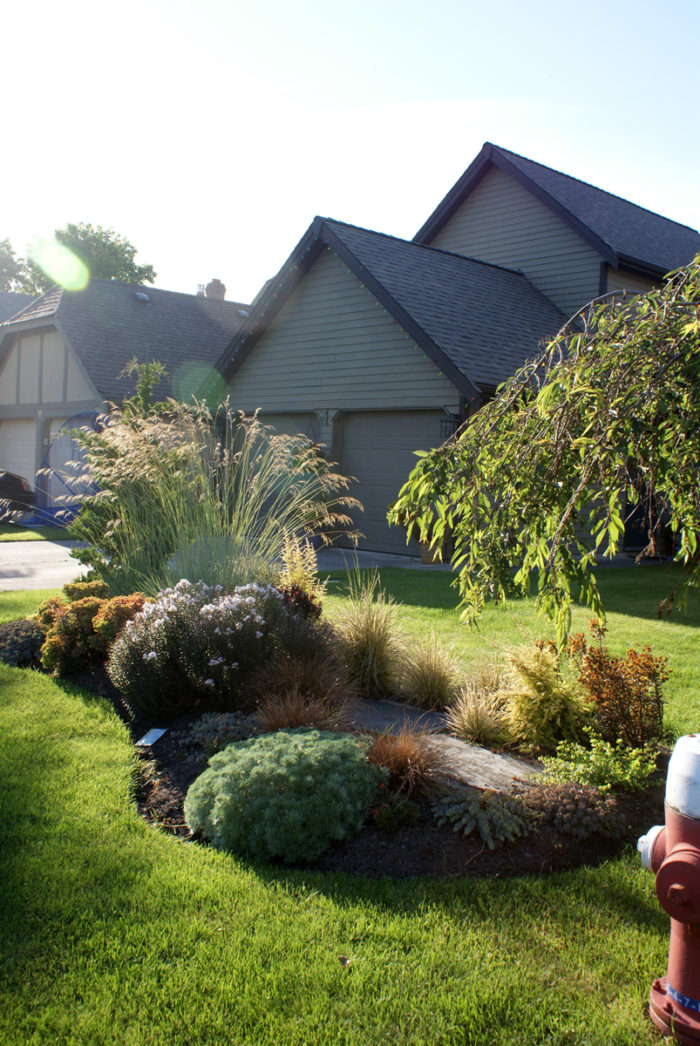 Today's photos are from Cherry Ong (We've featured her garden HERE, HERE, and HERE), but they were taken in her friend Sylvia's garden. Cherry says, "Two years ago, after seeing my family make over our yard, our friend Sylvia Cheng (Richmond, BC) asked for help to make over her front yard. She also wanted a DIY project with a helping hand from a designer and friends. I went over to her place to plant up her summer windowboxes a couple of days ago and thought I'd share these pictures of her front yard.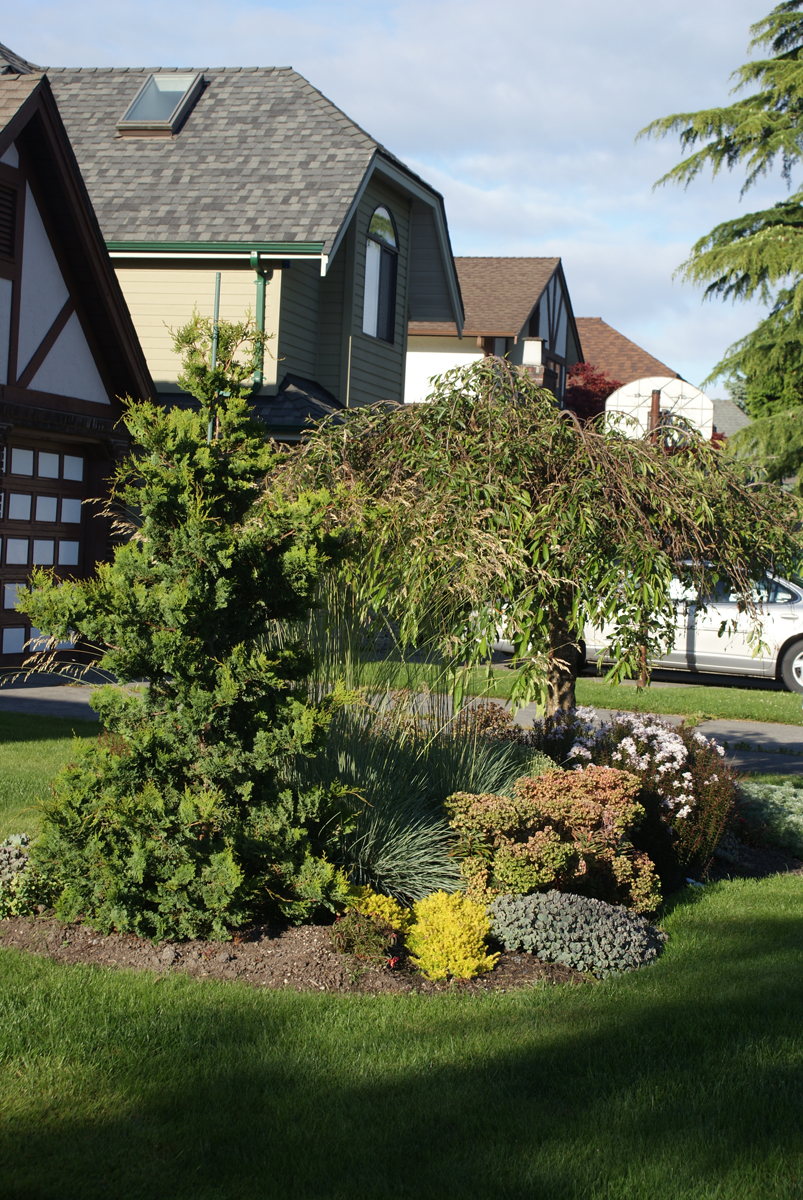 "This bed was previously much smaller (about half the size that it is right now) and was overrun by a cedar, hydrangea, pieris, japanese anemone, and yucca. It had 4 views – one from each driveway, from the street and from inside the house. It also had 2 city panels (water and the like) and a fire hydrant to boot…so many challenges.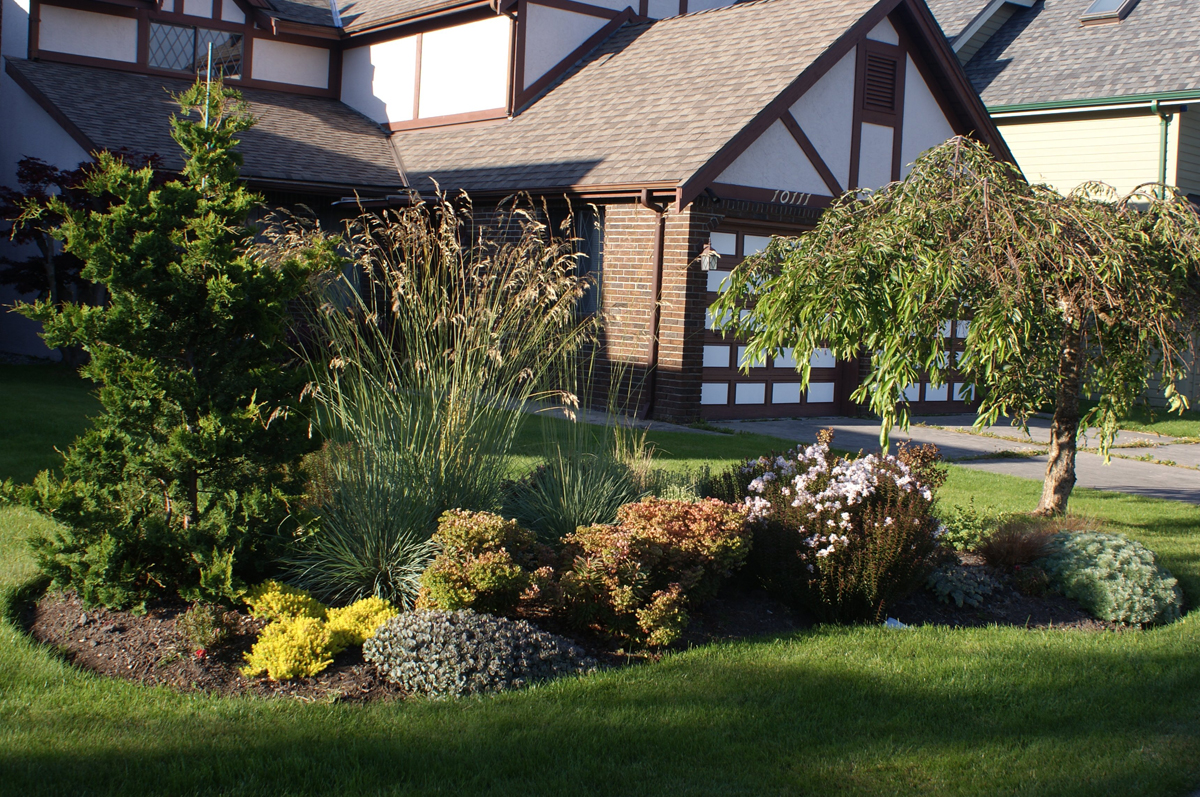 "Sylvia sought the help of landscape designer Shelley Brignall of Phoenix Perennials (we'll be featuring some of Shelley's STUNNING container designs tomorrow!!), and after a lot of backbreaking work from family and friends and continued tender loving care, here are the fabulous results."
I love a good island bed, Cherry and Sylvia, and this one fits the bill. Thanks so much for sharing it with us!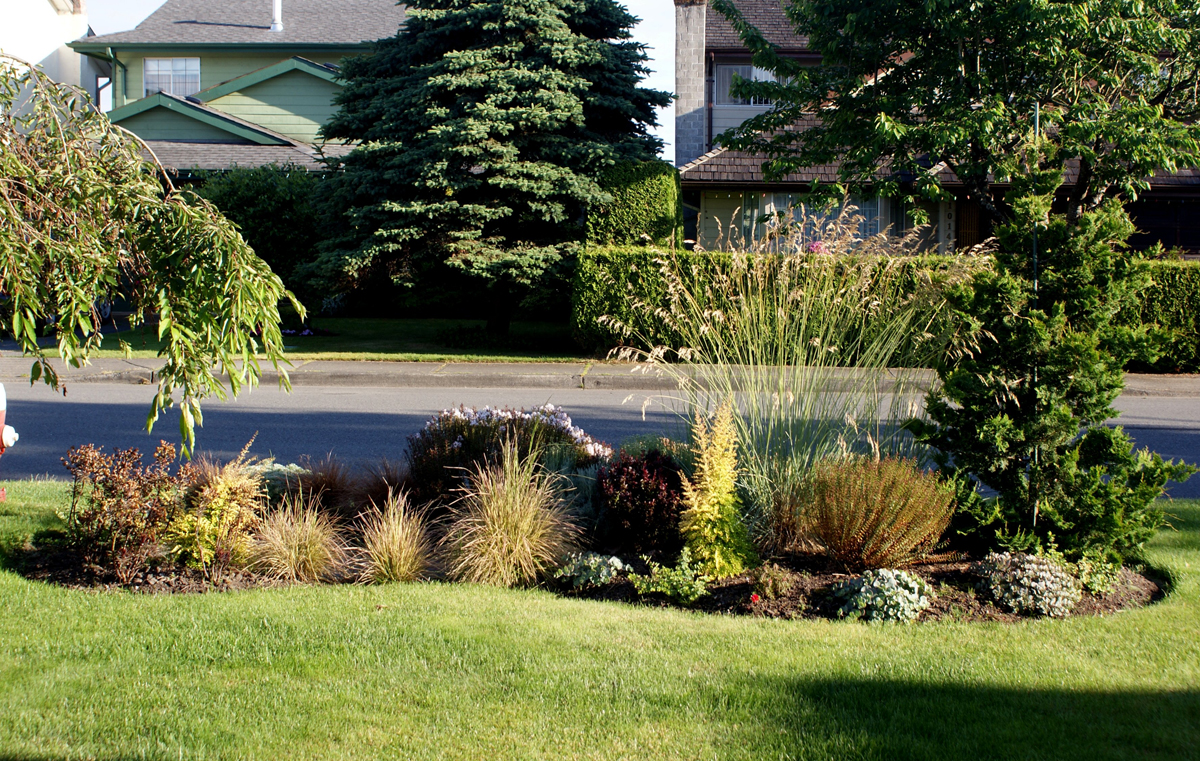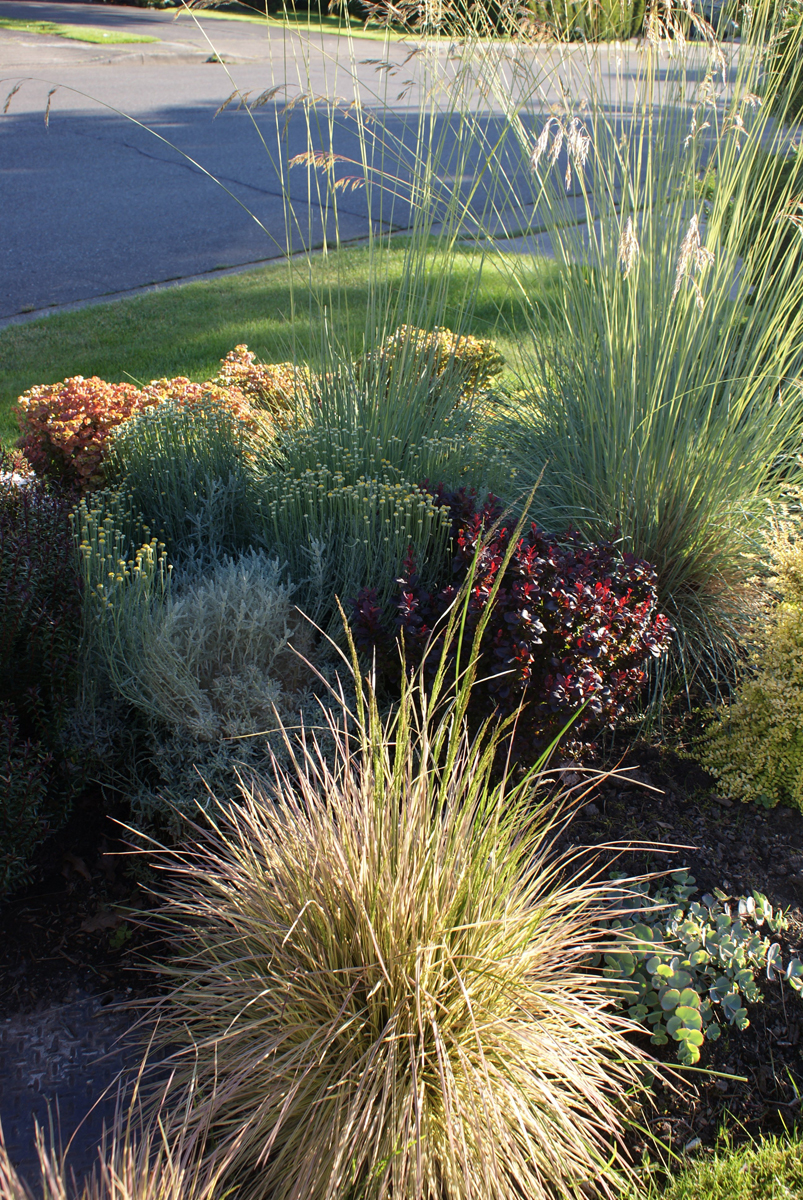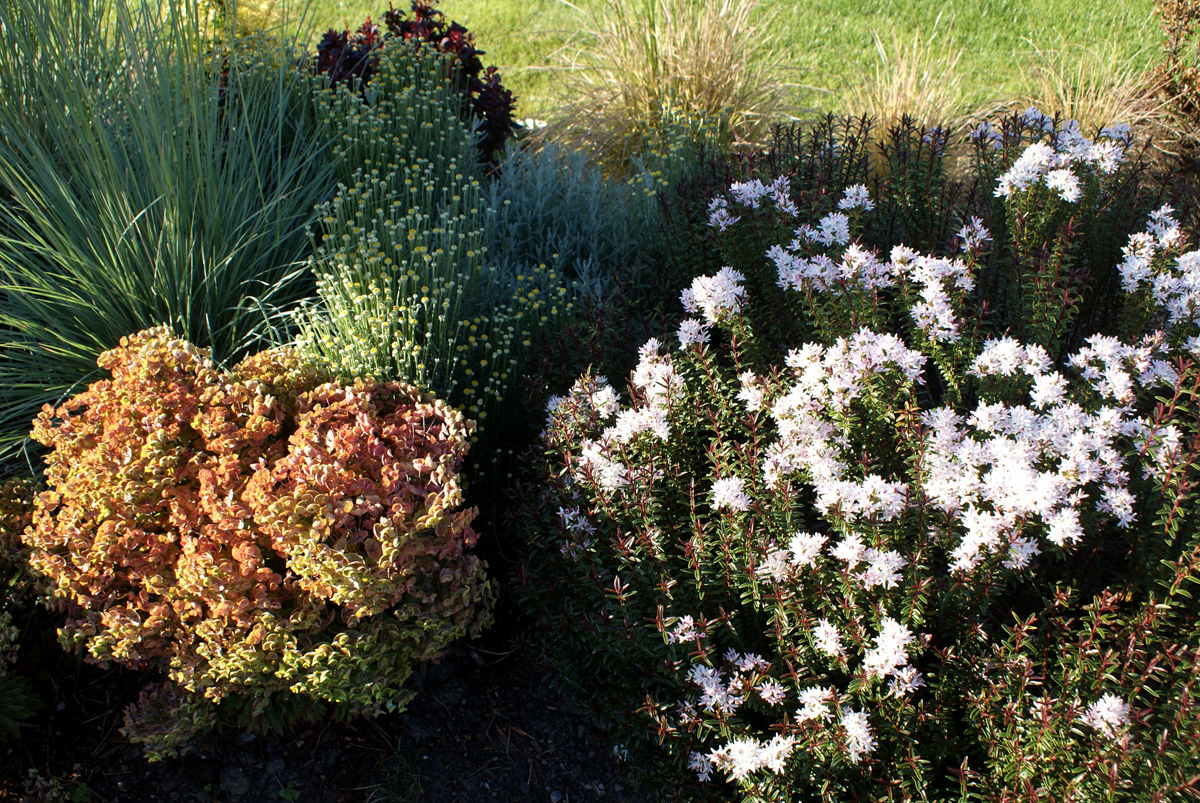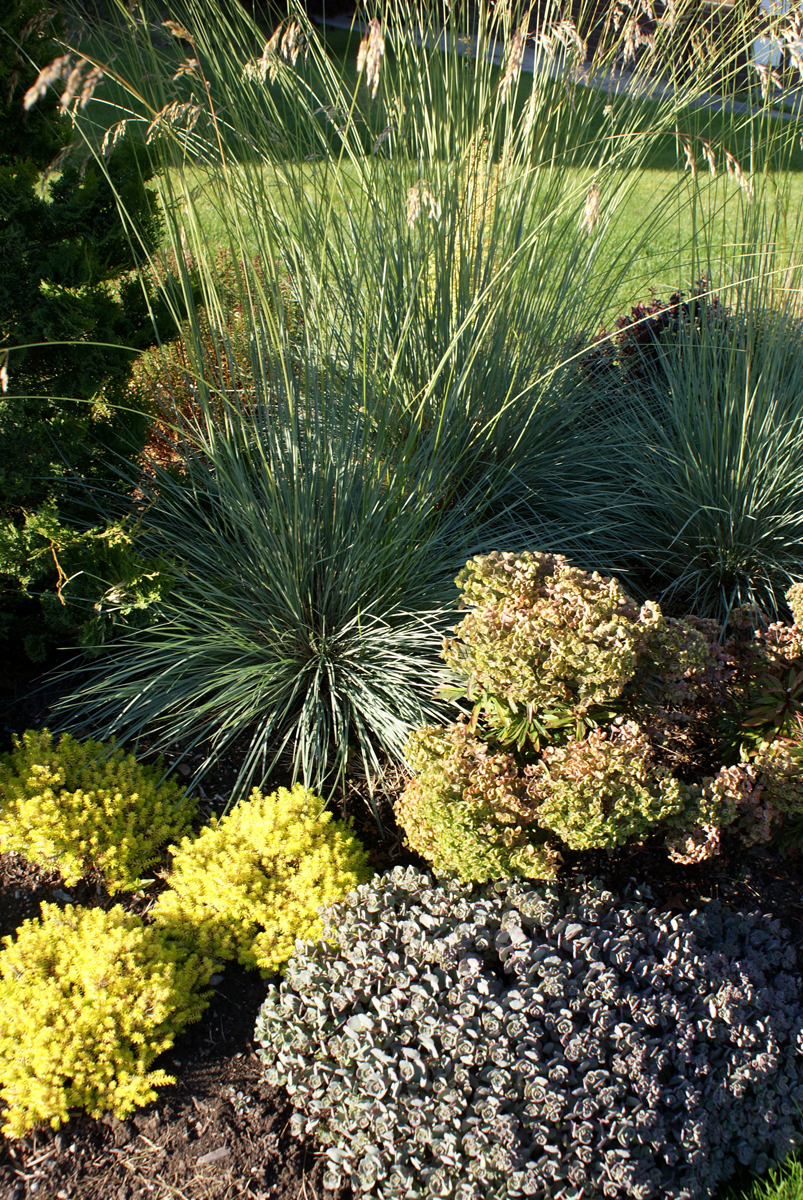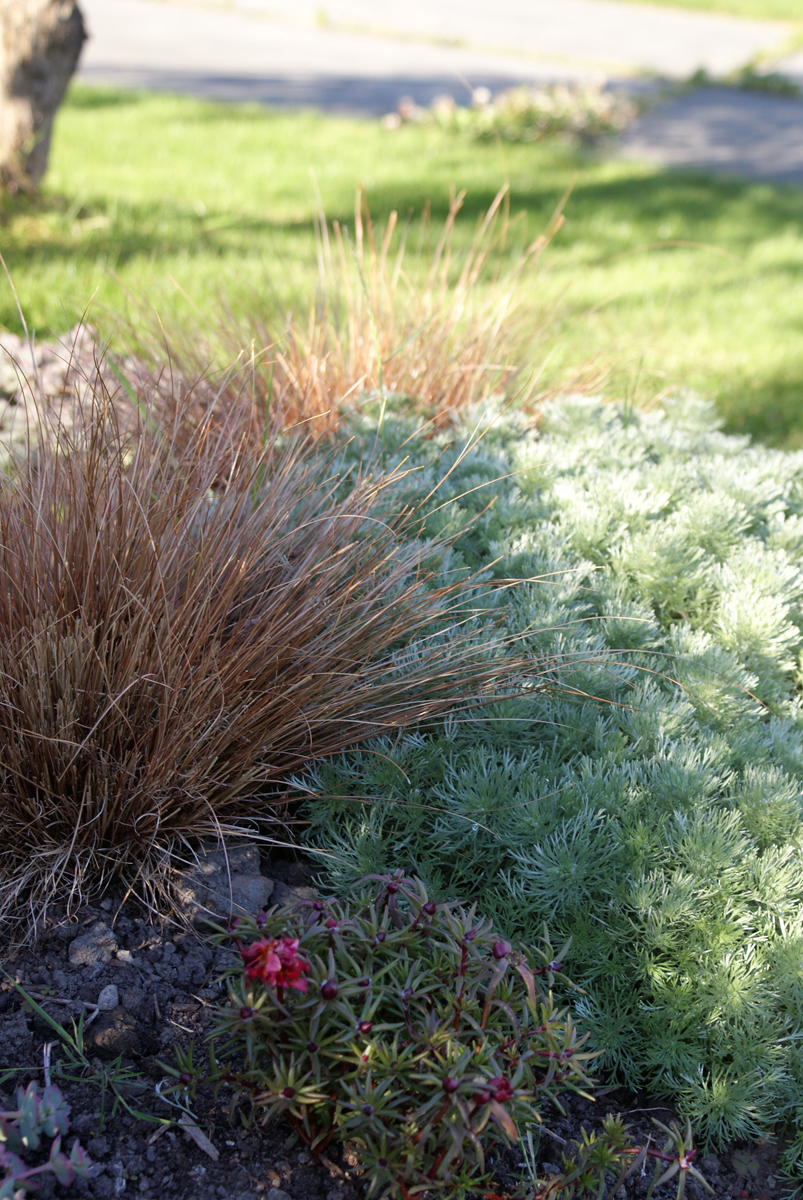 Want us to feature YOUR garden in the Garden Photo of the Day? CLICK HERE!
Want to see every post ever published? CLICK HERE!

**Check out the GPOD Pinterest page, where you can browse all the post in categories…fun! CLICK HERE!**