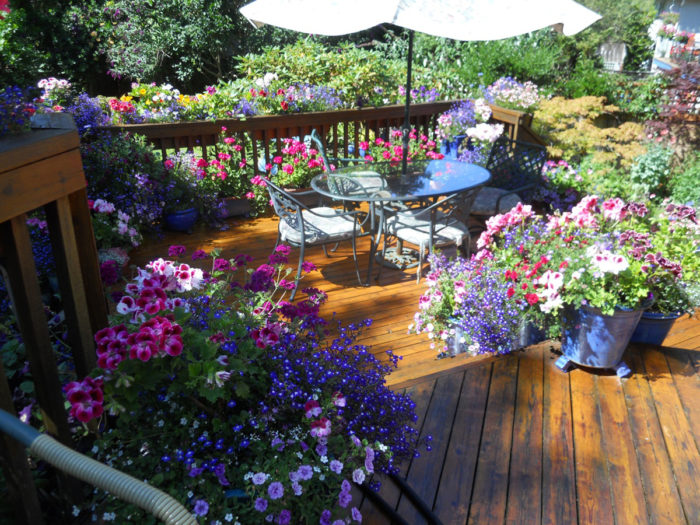 Today's photos are form Verna Collett in Victoria, British Columbia. Verna says, "I've always been a gardener, having learned flower names in my grandma's garden. We have an ordinary city lot here in Victoria, and since we have lived in the same house since 1963, I have created and re-created the garden several times, working always to build up the gravelly soil with amendments of compost, leaf mould, and so on.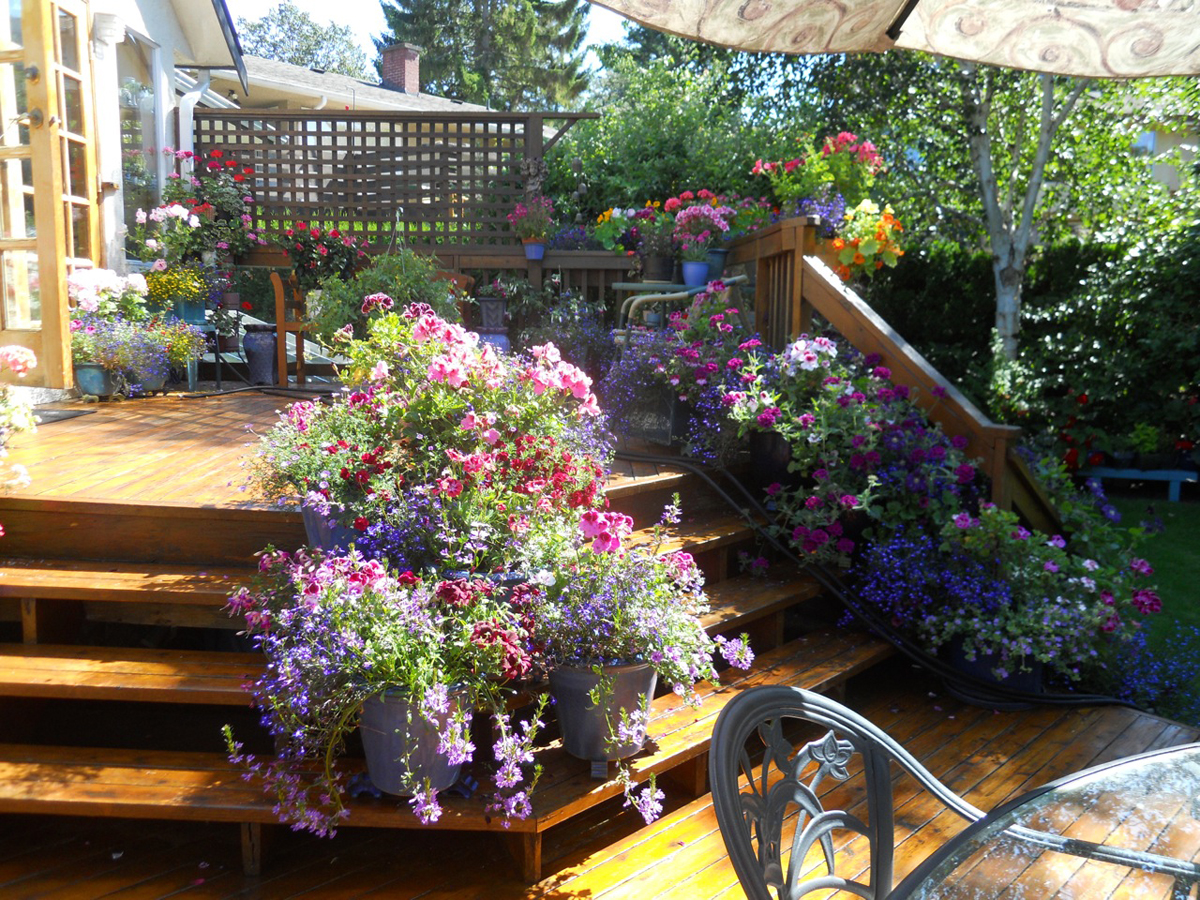 "Over the years, the trees have grown up and give lots of shade now. Coleus, hostas, ferns, and begonias thrive. I have many clematis vines, Japanese maples, hardy fuschias, and in the spring a good show of bulbs and hellebores. It's a tiny garden that aspires to be like Butchart's Garden (the famous garden showcase here in Victoria).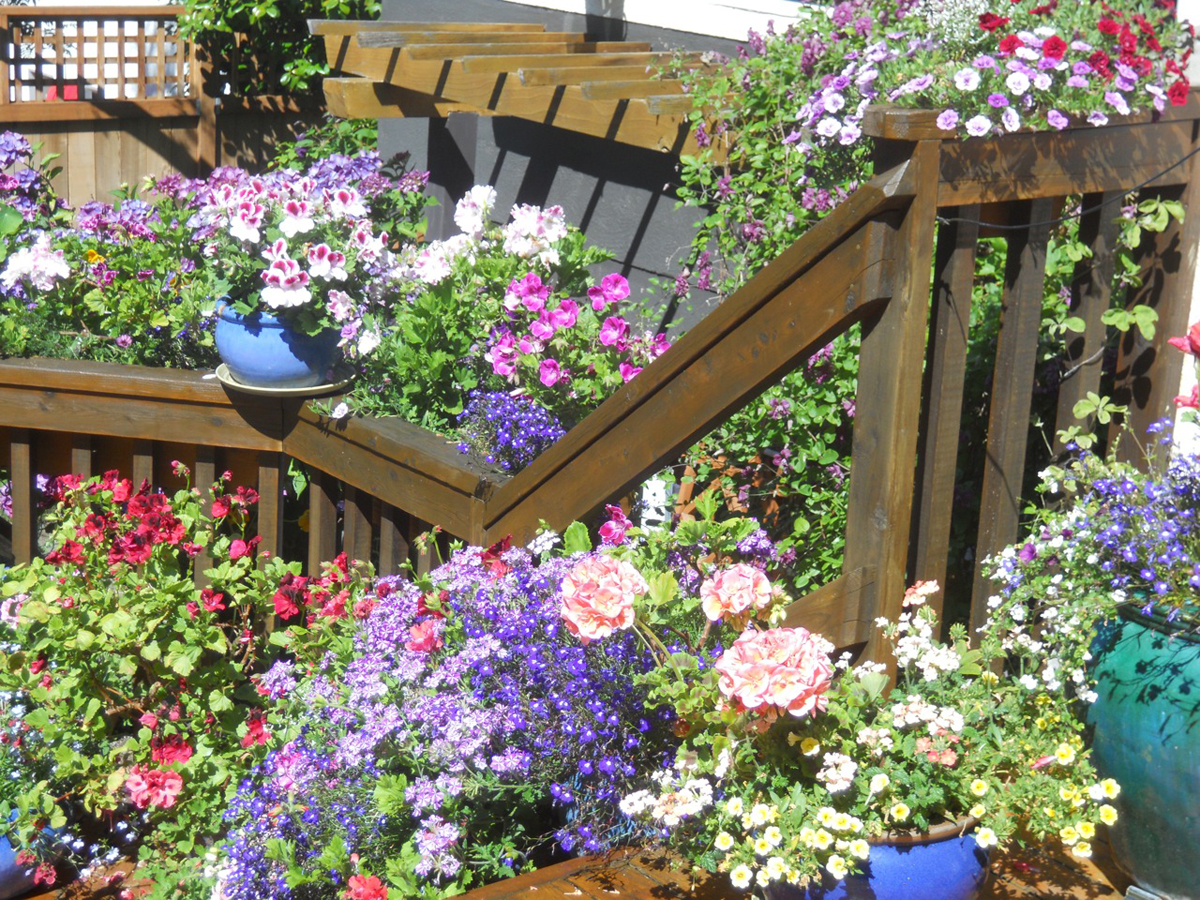 "We don't do many veggies now that there are only two of us at home, but I have filled every possible space with flowers. Each time I edge the beds, the lawn area shrinks more. Now that I have retired, I find it possible to seed my own annuals and I "keep over" geranium and fuschia cuttings in my little greenhouse.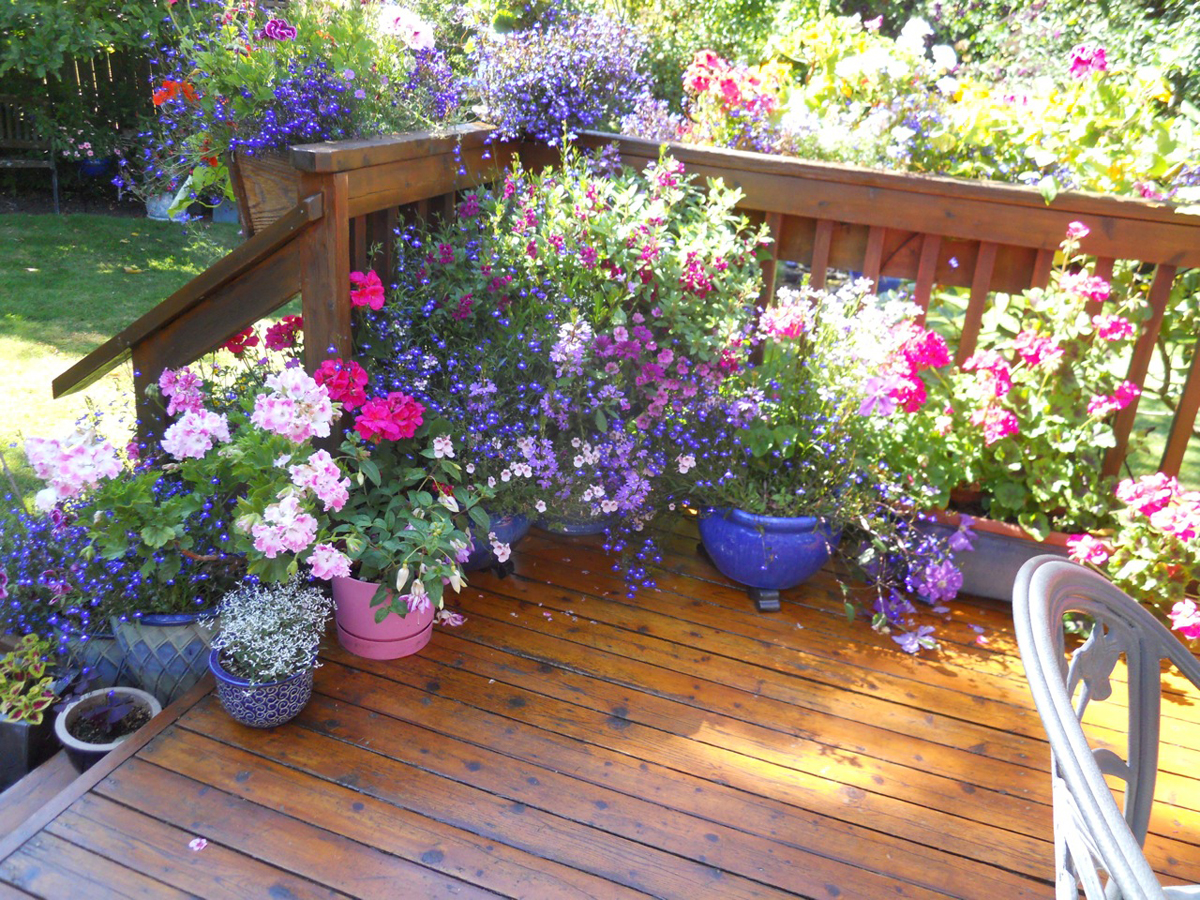 "A big focus for me now is planting containers—lots of them. I love planning the flower and foliage combos. My daughter brought me the old ladder, saying "Mom can only go up with her garden now that all the flower borders and beds are full!" Despite the many urban deer (cute but very sneaky) who taste everything and eat even what they are supposed to avoid, we have lots of summer colour to enjoy from our deck, which we added when we did the reno on our little "starter" house. (We loved the neighbourhood so much, it is going to be our "finishing up" house!)"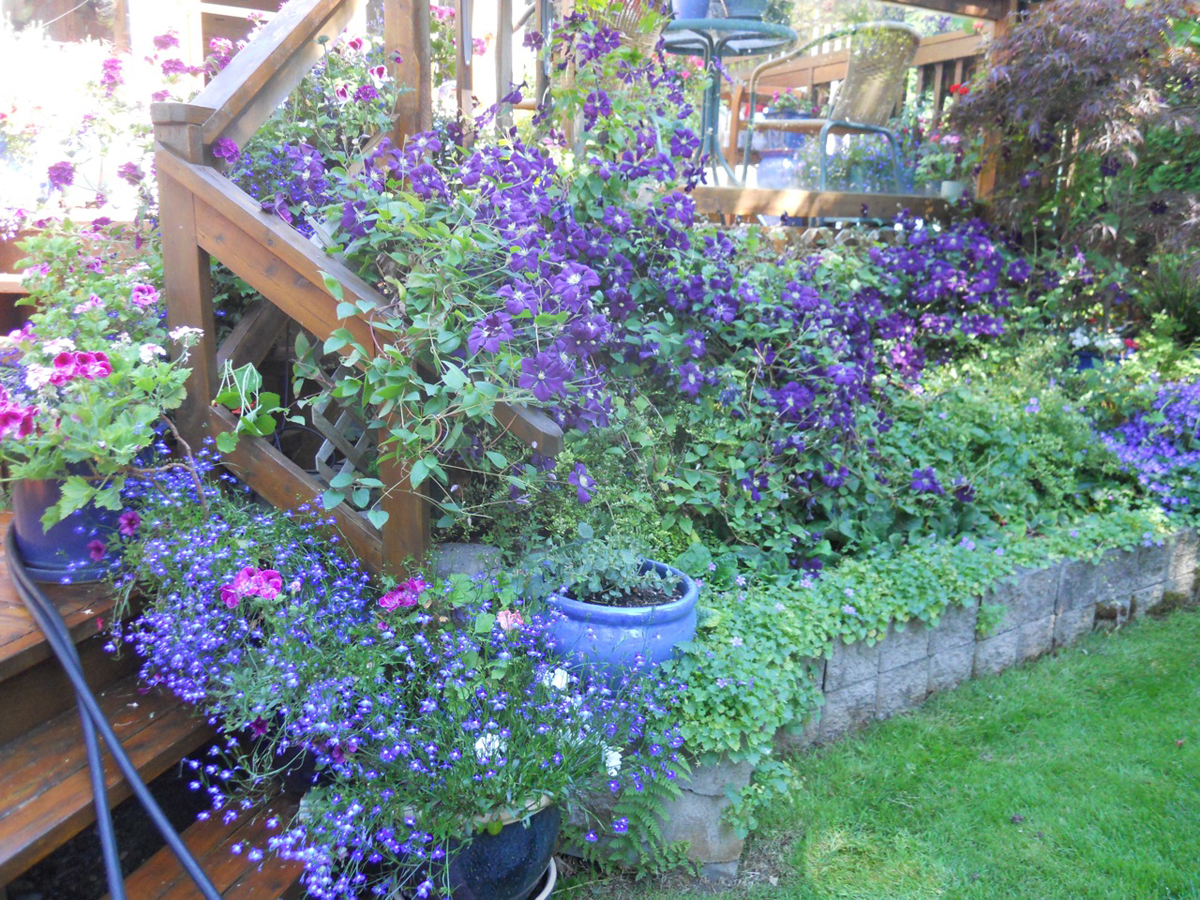 Verna, I think this may be the most floriferous garden we've ever featured on the GPOD! So darned pretty, and happy. Thanks so much for sharing.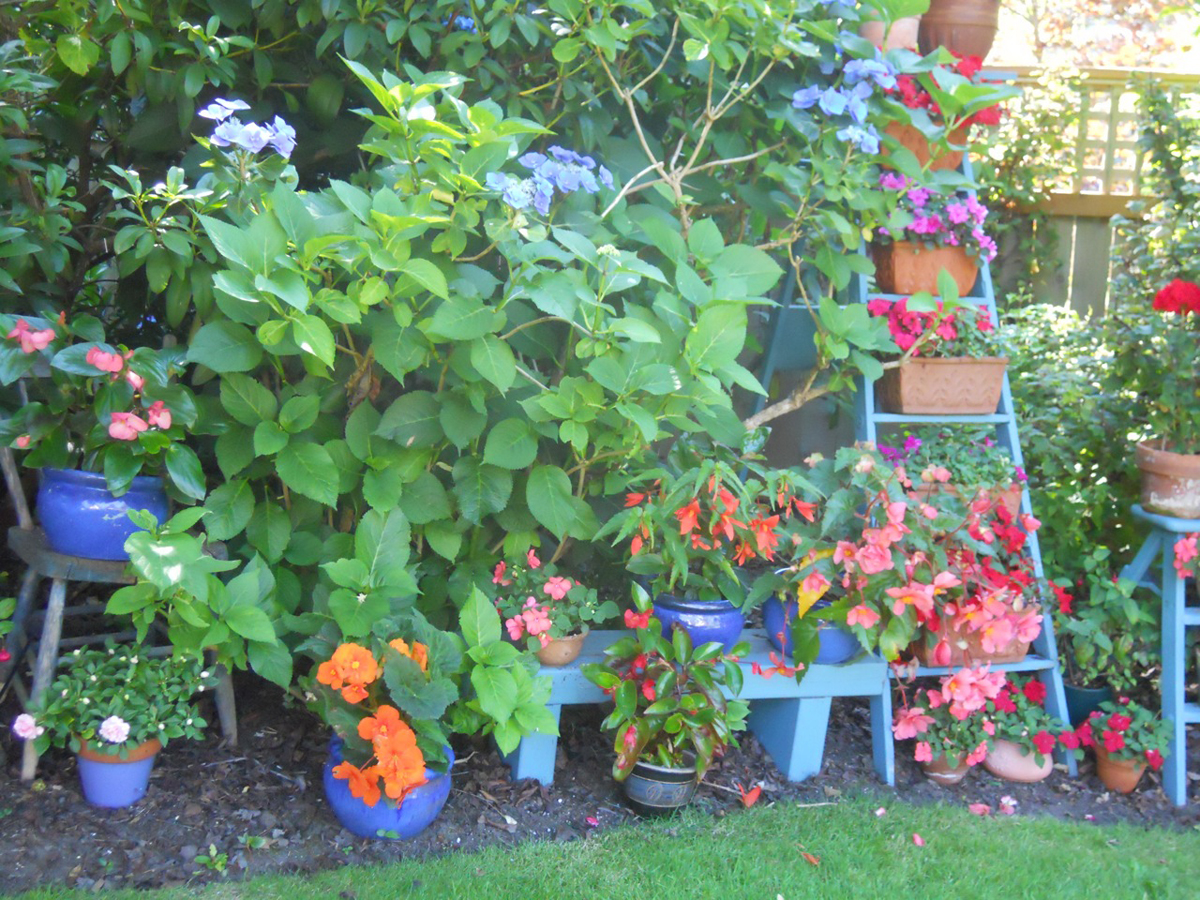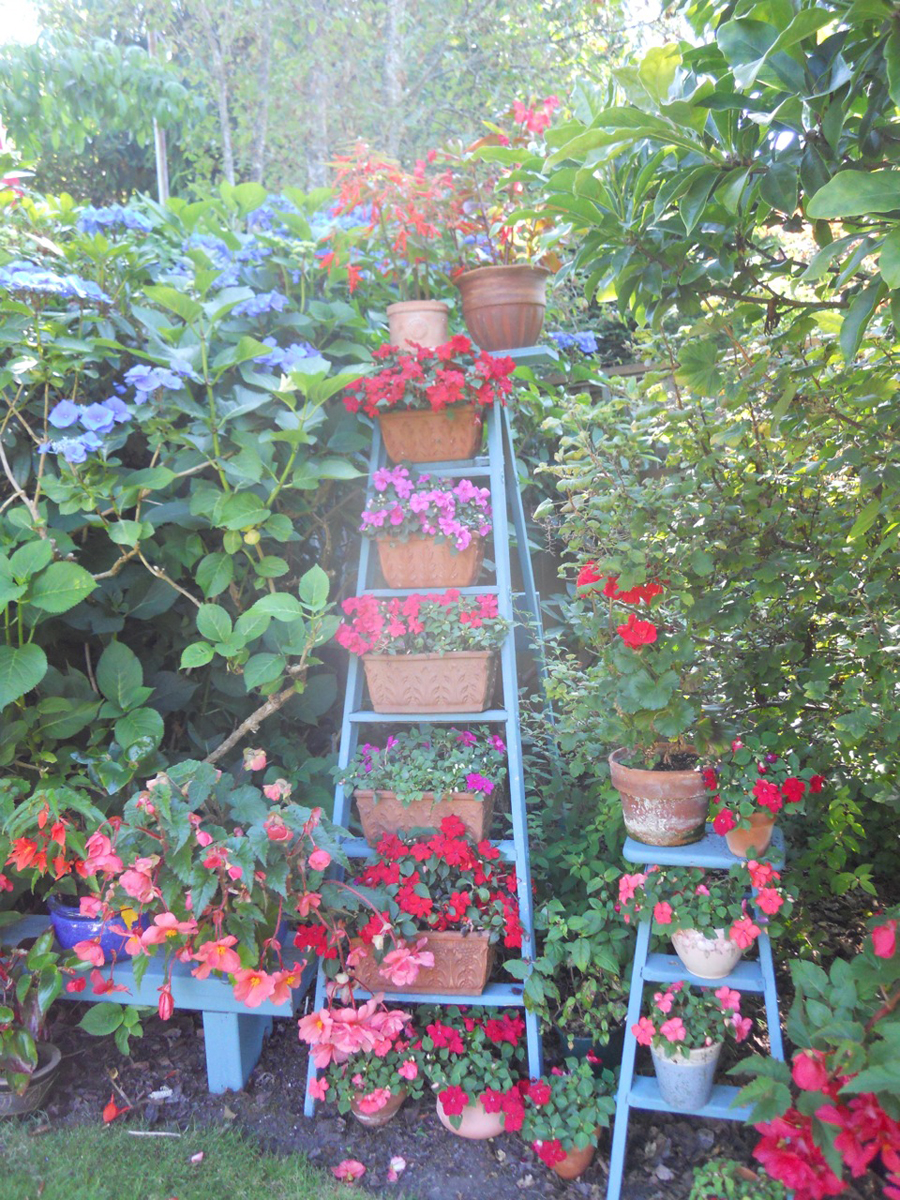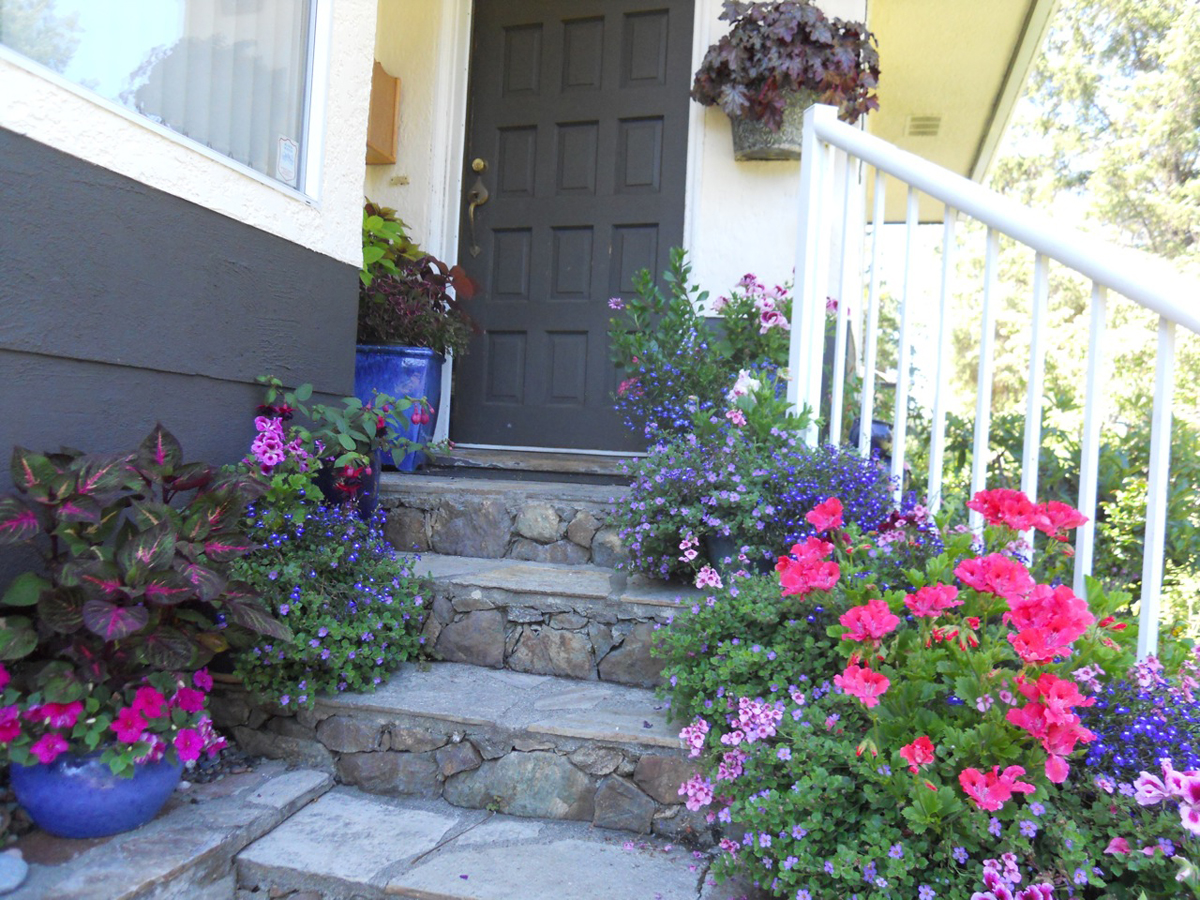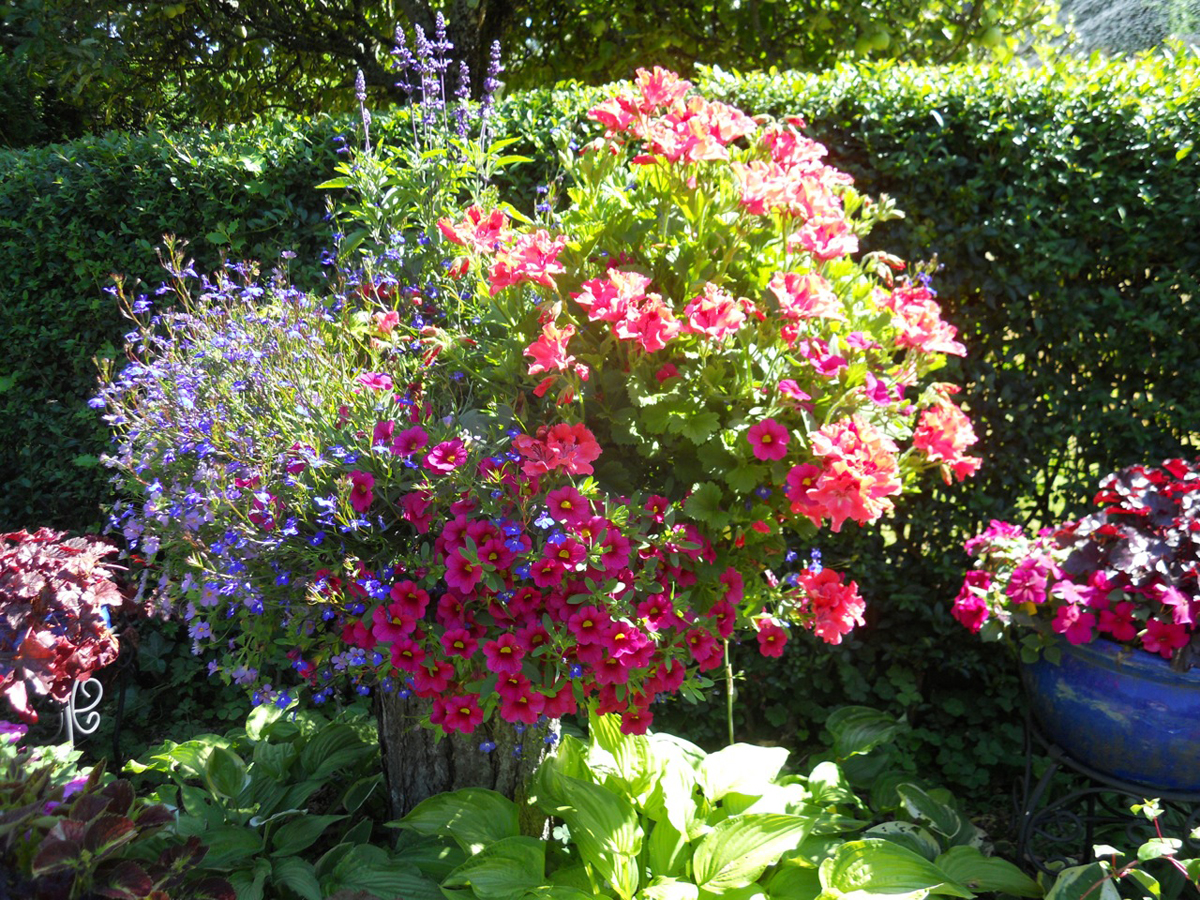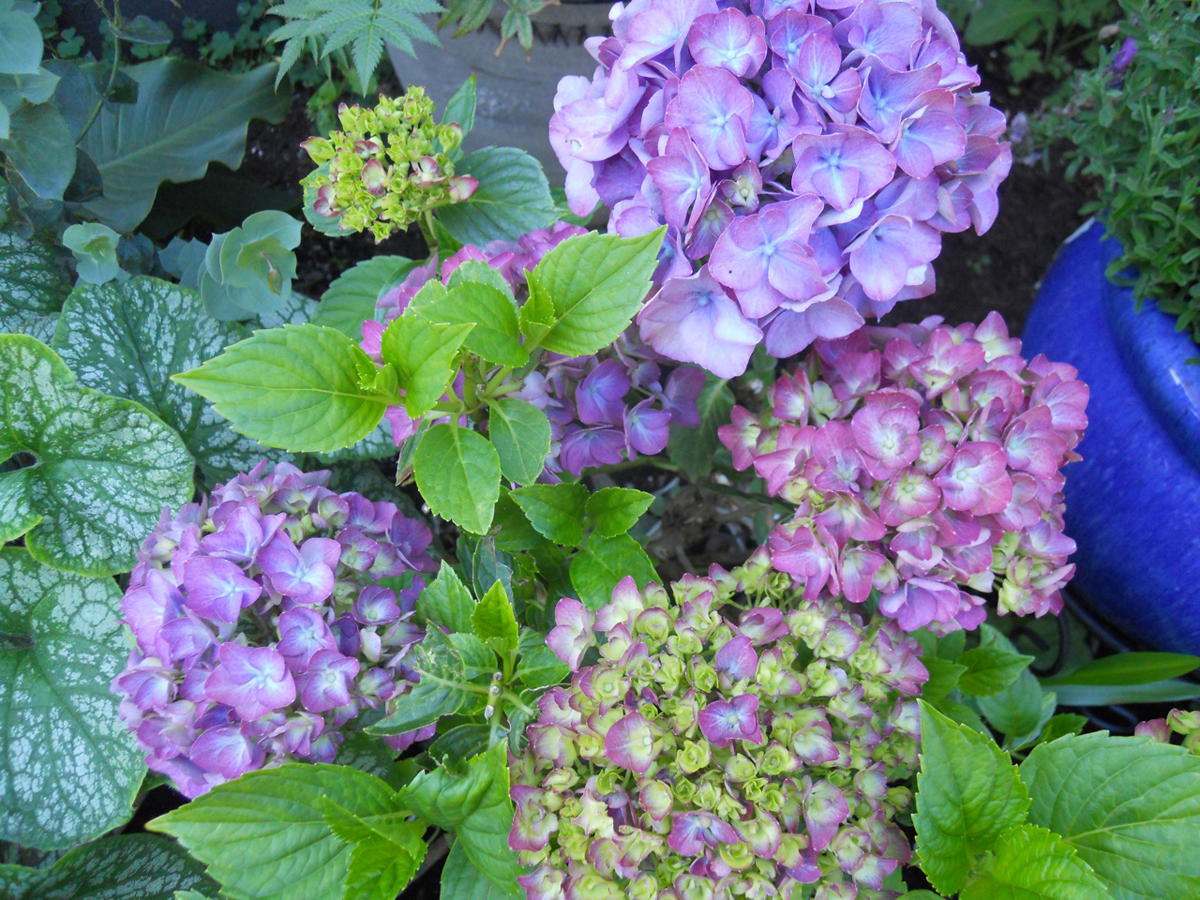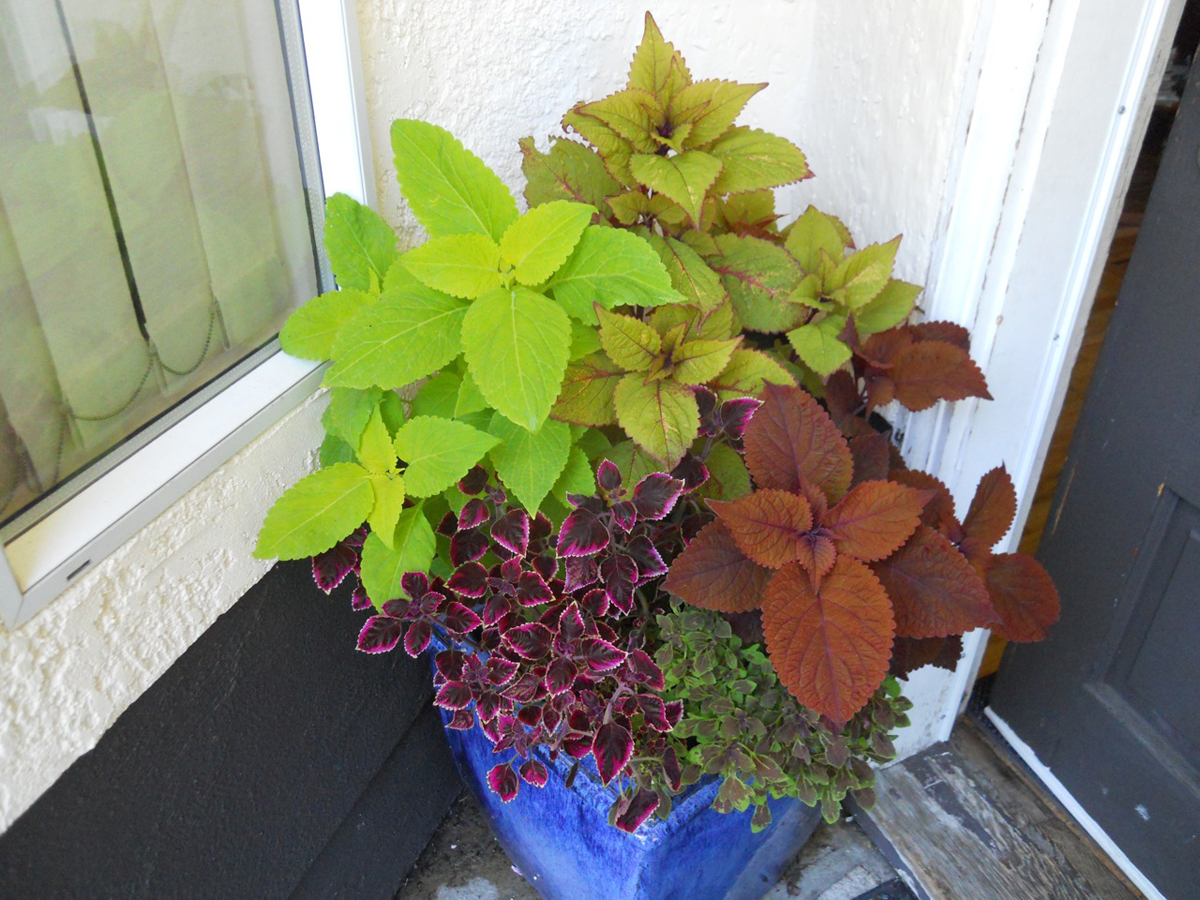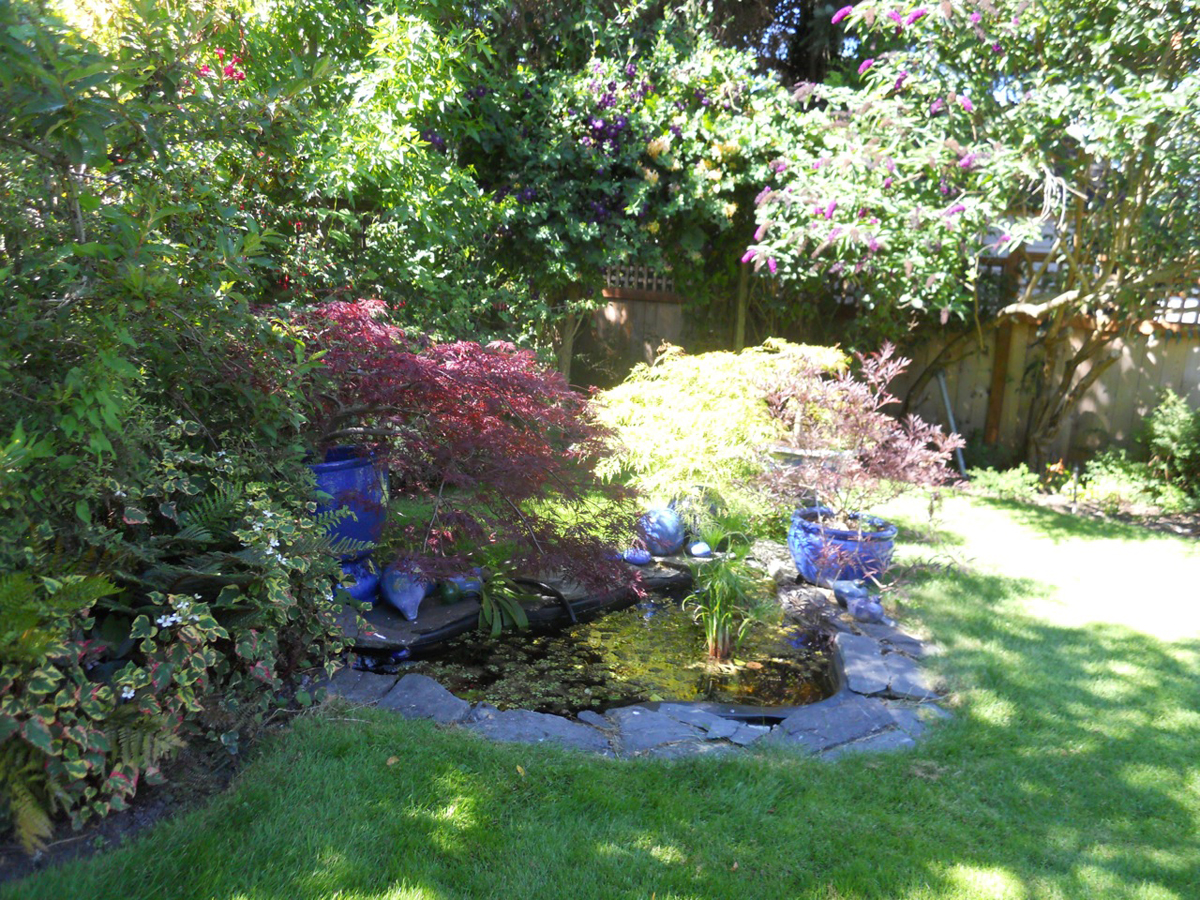 Want us to feature YOUR garden in the Garden Photo of the Day? CLICK HERE!
Want to see every post ever published? CLICK HERE!
Want to search the GPOD by STATE? CLICK HERE!

**Check out the GPOD Pinterest page, where you can browse all the post in categories…fun! CLICK HERE!**