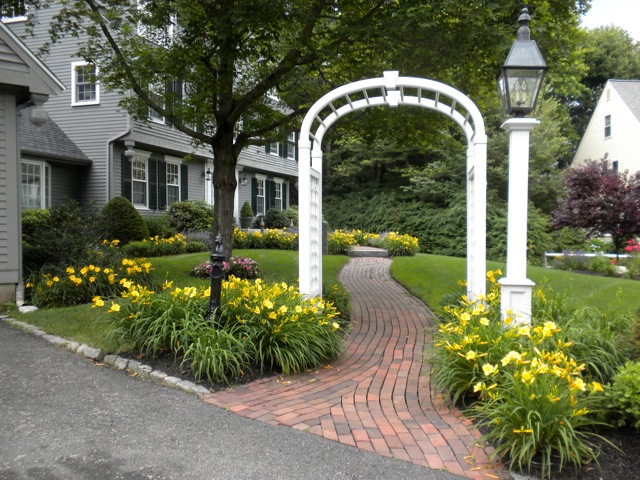 Today's photos are from Katy and Tom Dunlay. Katy says, "My husband and I live just outside of Boston in the town of Westwood, Massachusetts. We built this house 26 years ago. Every year we add new gardening beds and architectural details such as antique granite posts, fence sections, arbors and even an old original Boston street lantern. We love gardening and do all of the planting ourselves.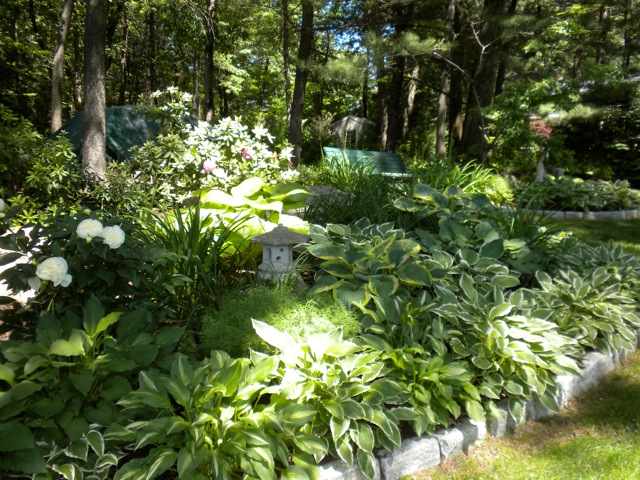 "We love spending time in the garden, finding old garden plants and learning about the newest, long-blooming perennials and roses. We take these pictures to remember, as Spring approaches, where each plant is located, what plants we need to divide, move, or give away, and what could be improved.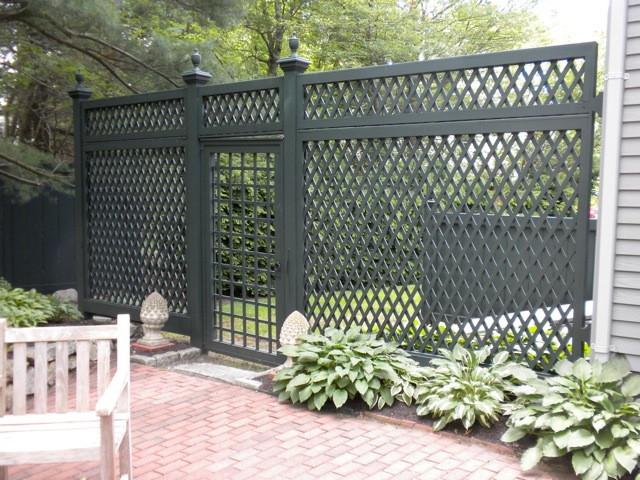 "Most of the pics show a work in progress (Is a garden ever done?), with wheel barrows, shovels, and such. Luckily, we had taken several when the work was done 'for now'."
So beautiful, you guys! Thanks for sharing your "work in progress" with us.