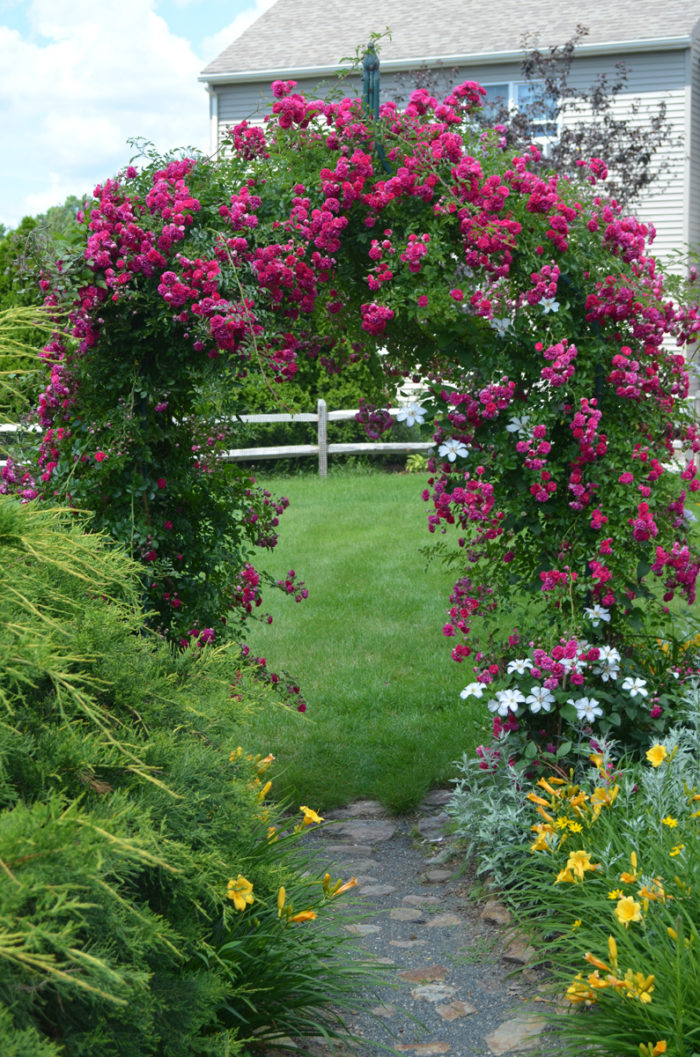 Today's photos are from Cheryl Monroe in Jefferson, Massachusetts. Cheryl says, "I garden on an acre of what was once a glacially depositied sand pit, turned into a suburban development. When we moved here 15 years ago we had sand, sand, and more sand, but no vegetation whatsoever, unless you count the hyrdo-seed the developer sprayed over the entire acre.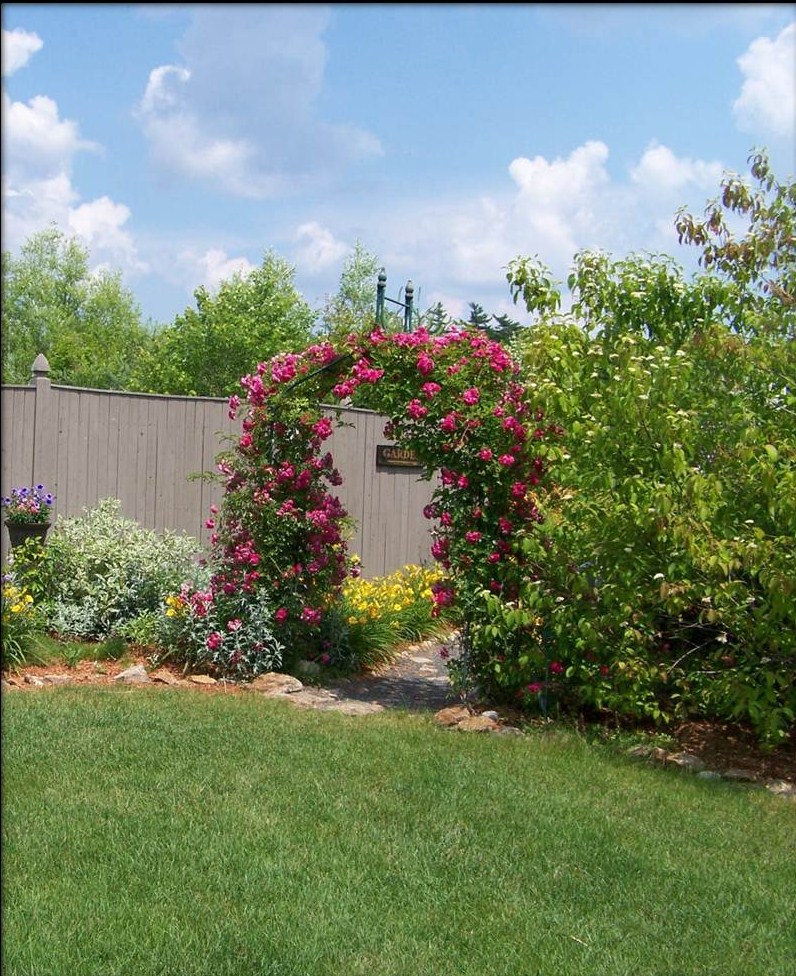 "Over the next few years we brought in (by ourselves) rocks, soil, trees, and plants. We did all our own hardscaping and planting, learning as we went along, and now have a yard made up of many different gardens and outdoor spaces, including a large pool and basket ball court for the kids I needed to landscape around, a rock garden, several mixed shrub and perennial borders, and a small garden devoted to pink flowers.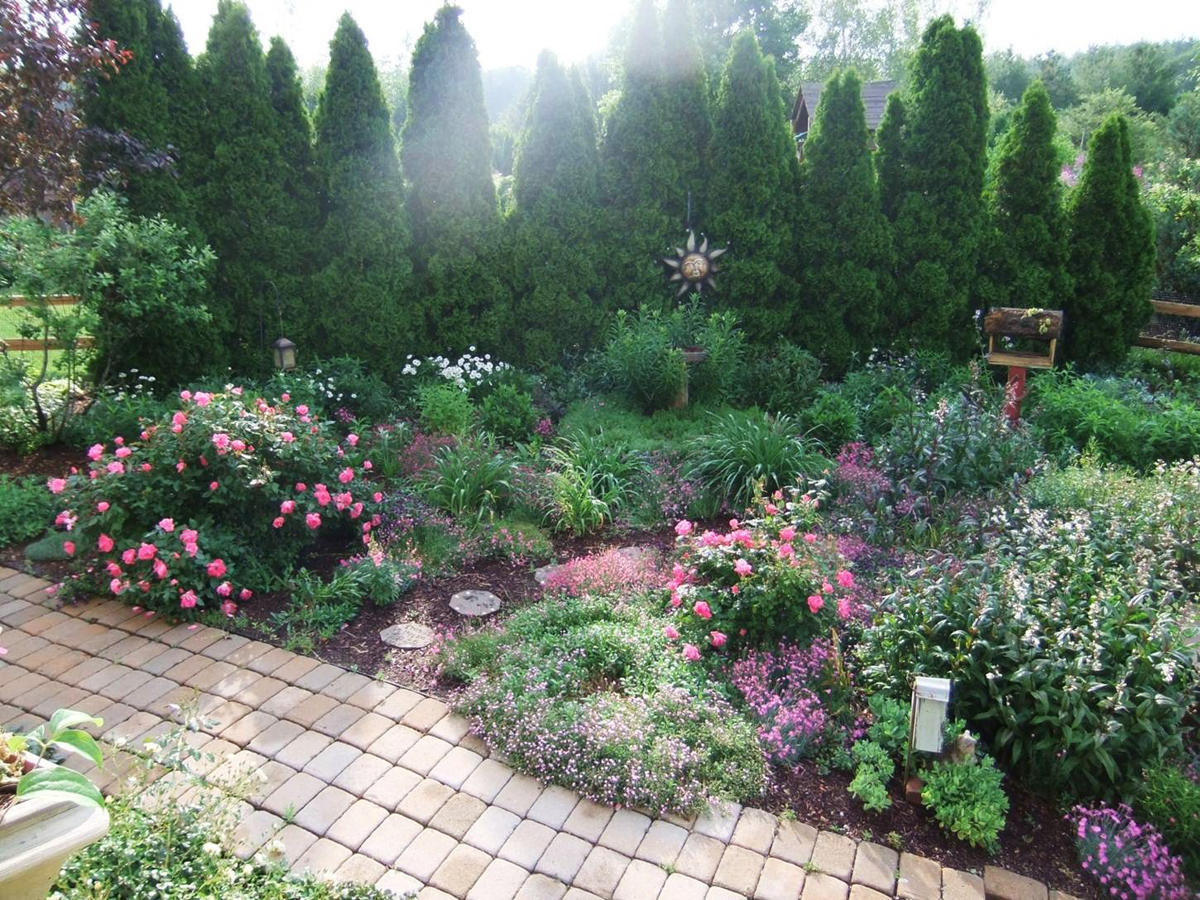 "I am a collector of sorts, and have a variety of clematis, sedum, and roses. My ultimate goal is an English cottage feel, which is difficult given our lack of old stone walls and trees and our soil problems. It may be a dream, but the vision in my head looks great!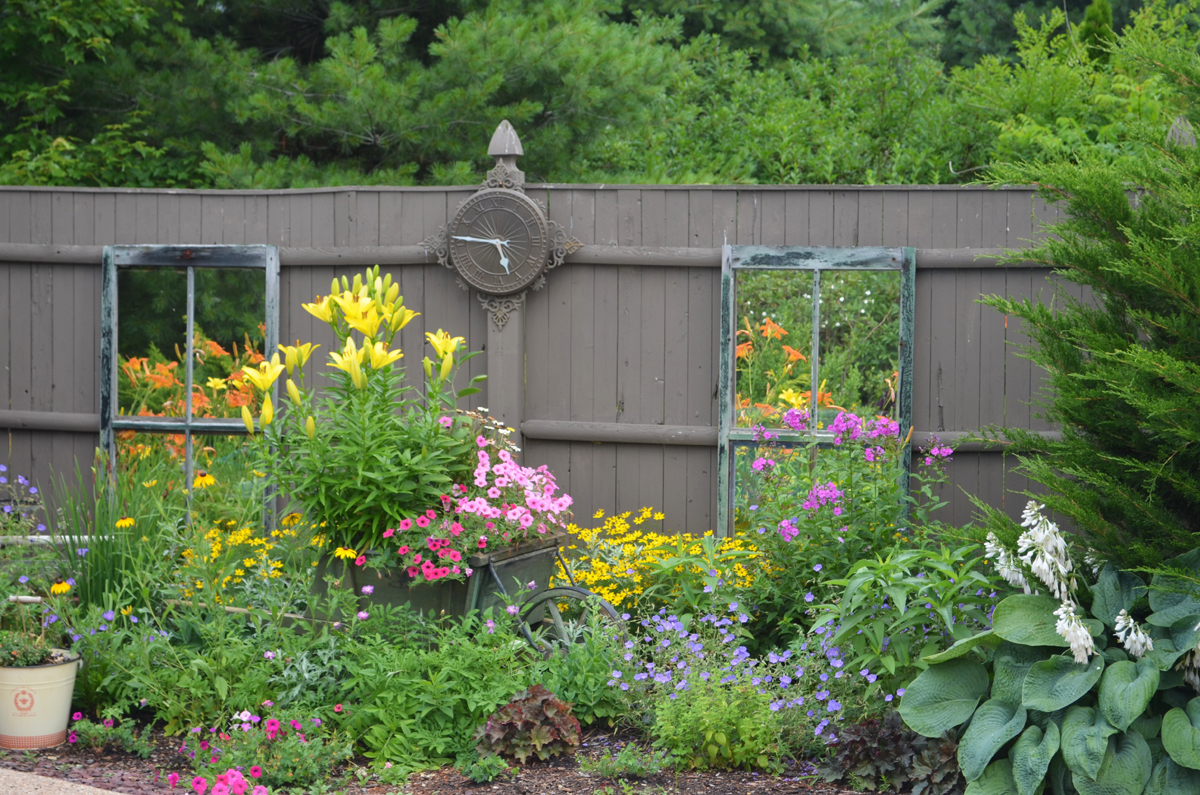 "After spending lots of time taking classes in horticulture, and especially learning everything I could about clematis, roses , and design, I now speak to local garden clubs and libraries about gardening and have a blog (www.gardenintheburrow.com) that I use to tell the story of the garden and link information I need to share with the groups I speak to.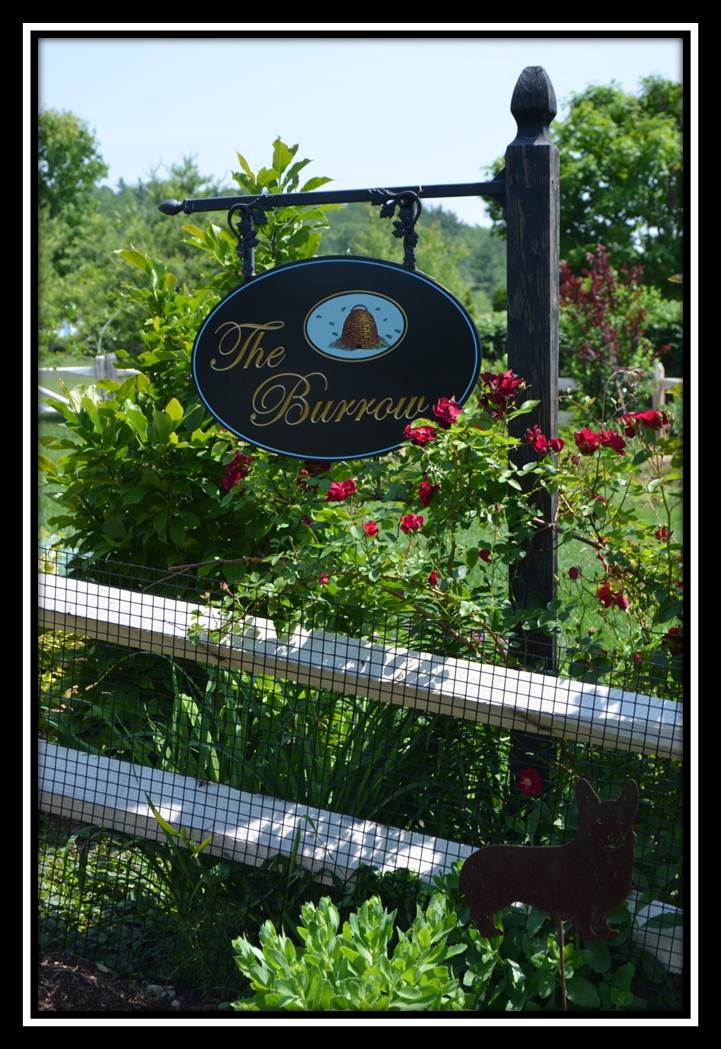 "In the photos you can some of the roses I grow, my potting bench and arbor leading to the back garden, a view of the pink garden that is planted outside our family room window, and the antique windows we installed in the fence so when you are in the pool area you can view the back gardens and beyond." Gorgeous, Cheryl!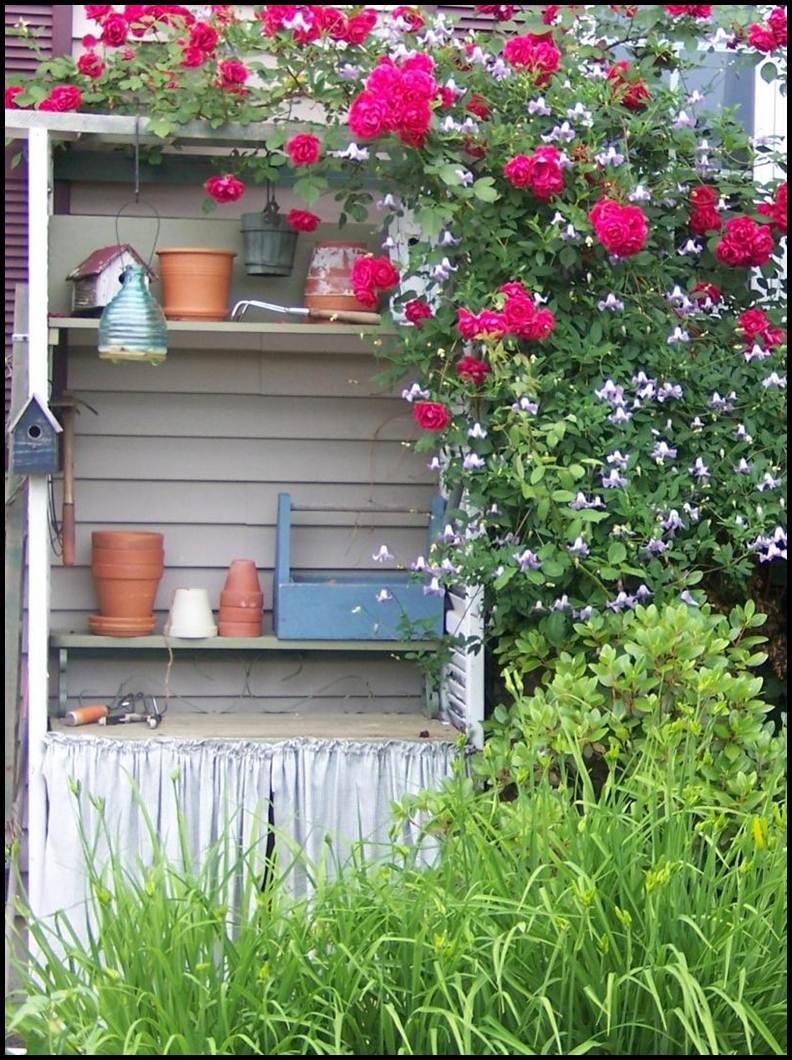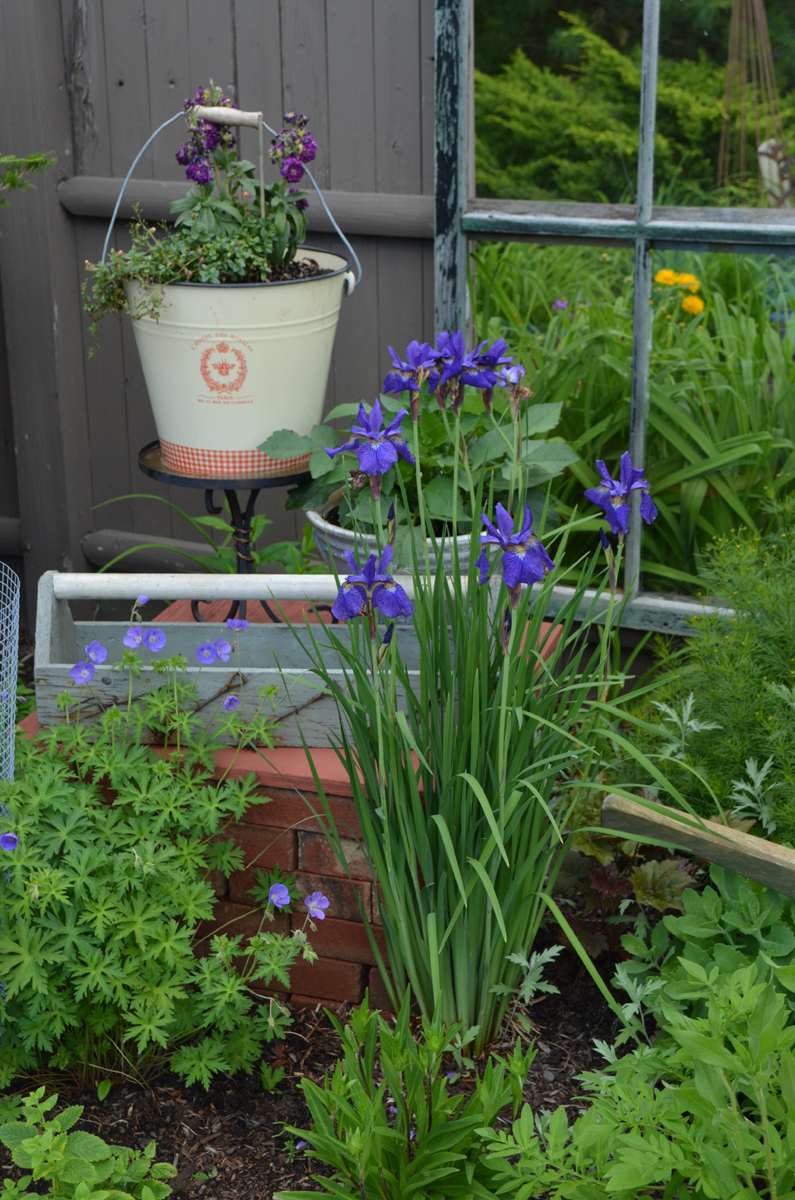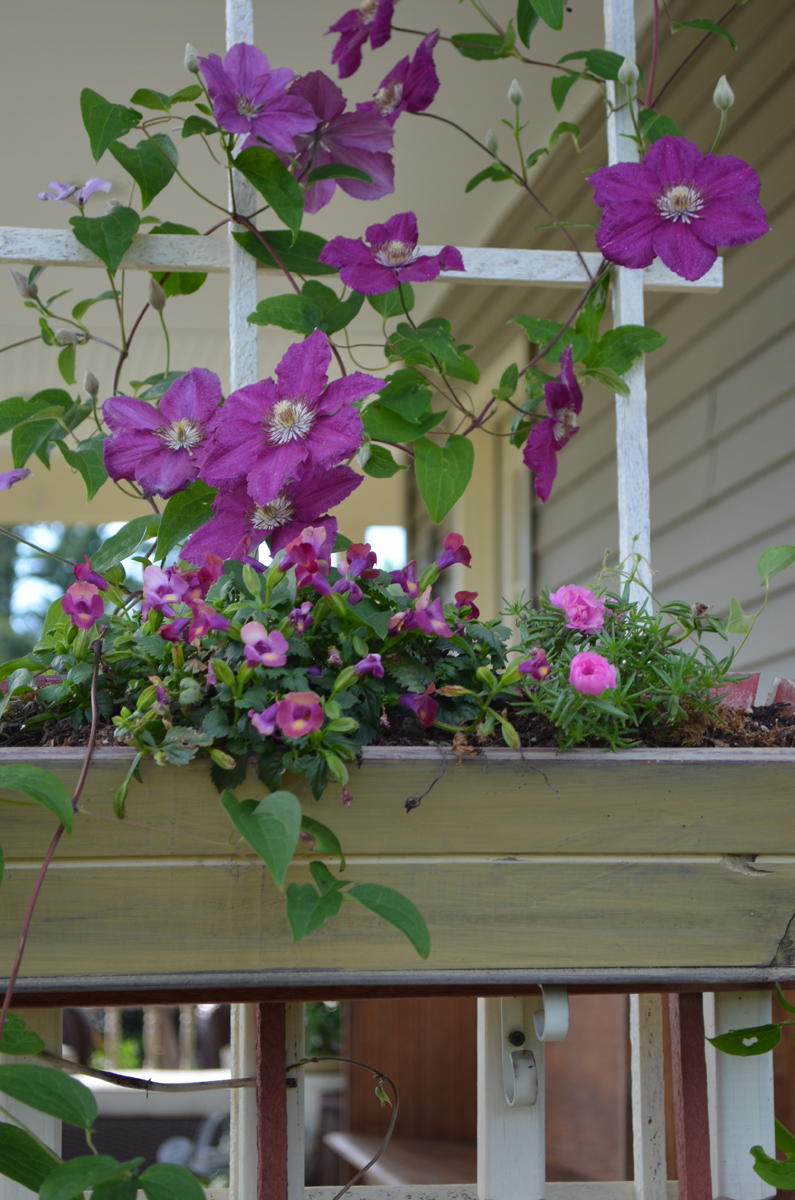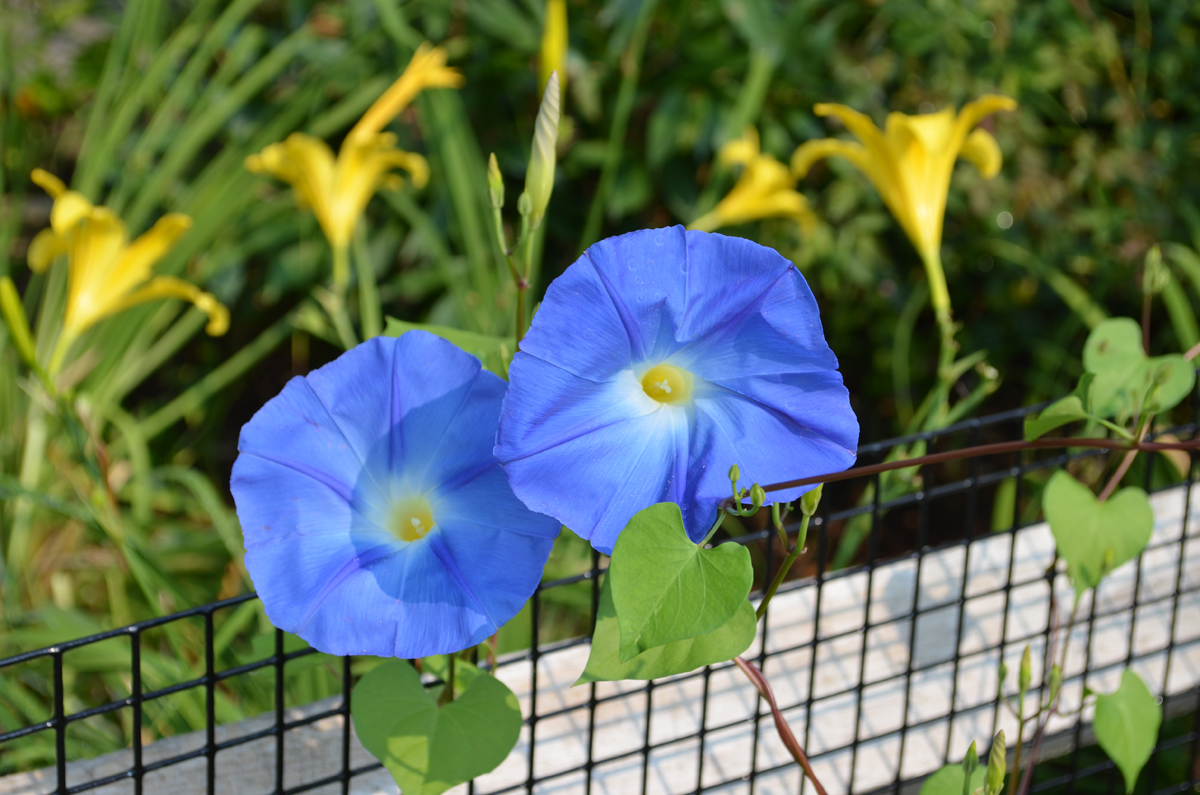 Want us to feature YOUR garden in the Garden Photo of the Day? CLICK HERE!
Want to see every post ever published? CLICK HERE!

**Check out the GPOD Pinterest page, where you can browse all the post in categories…fun! CLICK HERE!**